Noted businessman Khondoker Jamil Uddin's residence in Baridhara creates a fine balance of old essence and contemporary new ideas. Architect Kazi Fida and Md Abdul Awyal along with their team of River & Rain did not only reorganize to turn two spaces into one but also, tried to transcend the space into a cosy contemporary residence.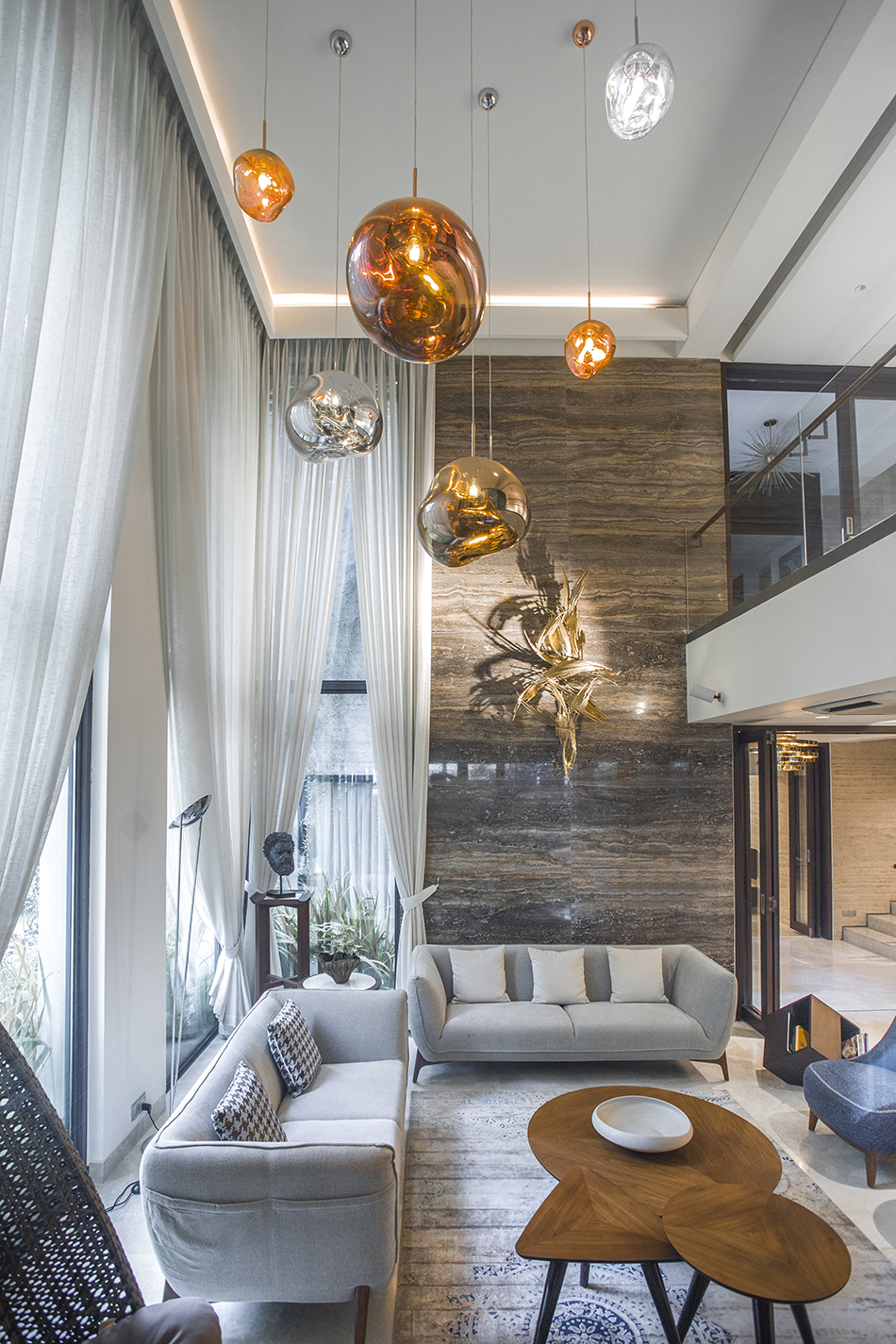 A simple, cosy and contemporary minimalistic move was the key concern of the design approach.
The existing Jamil residence apprised that there was a need of interrelation of inhabitants who resided in it.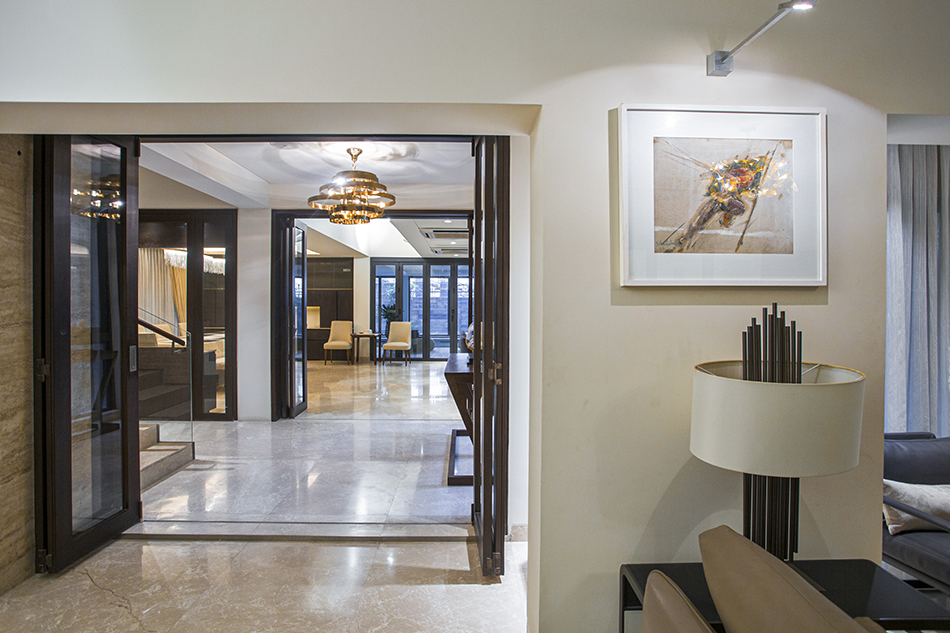 Initially, there were two units, one was built and another one was under construction. In addition to that, there were three phases of the project- architectural refurbishment, interior design and landscape design through improvisation, which took approximately 1.5 years.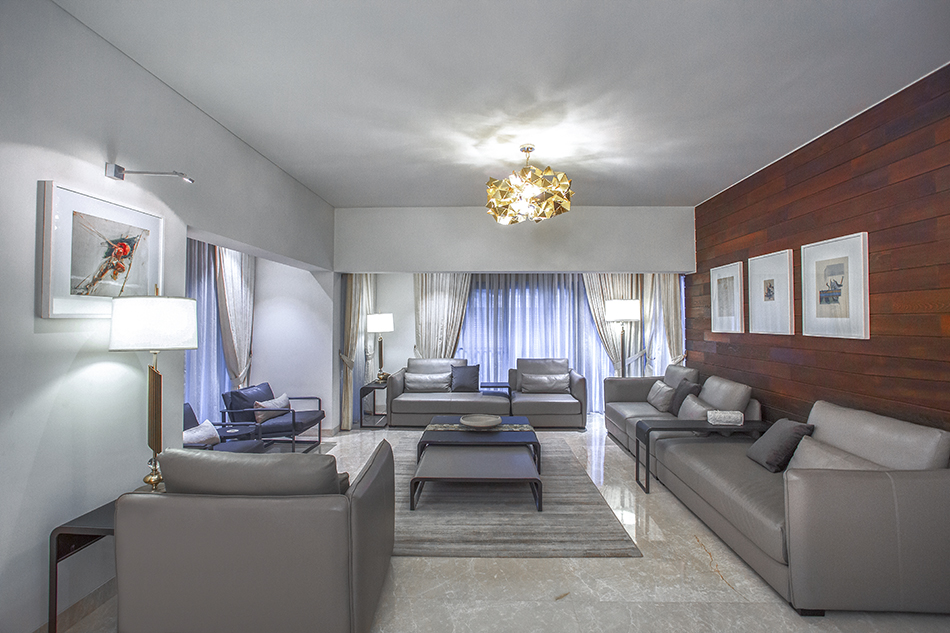 The land area of the building is 11.26 Katha and the coverage area of the house is 4800sft. The design consists of a series of wonderful, exciting challenges, with each challenge being an opportunity. Aesthetic value and an arrangement of warmth which gives a homely vibe along with functional importance were highlighted in this redevelopment procedure.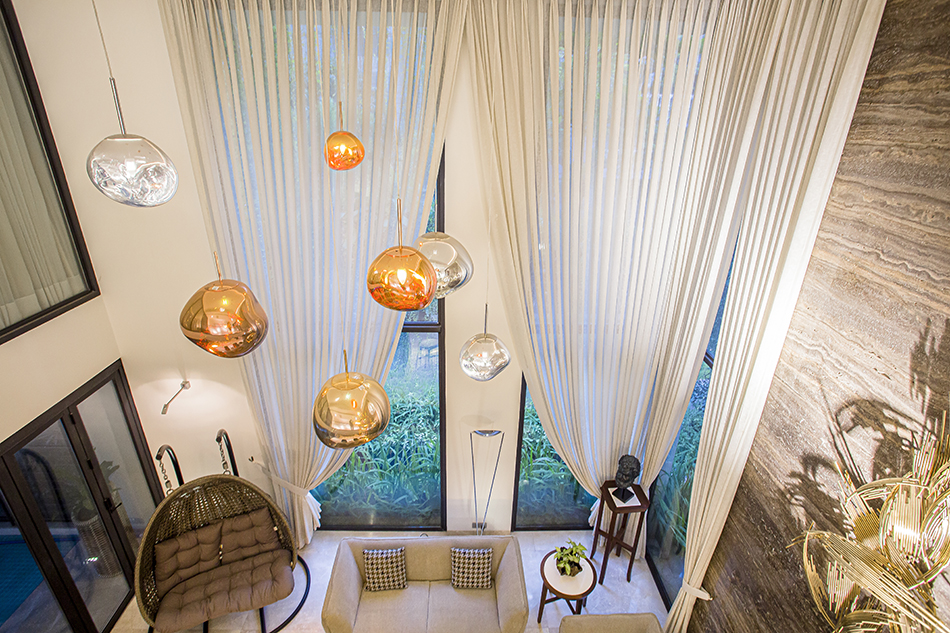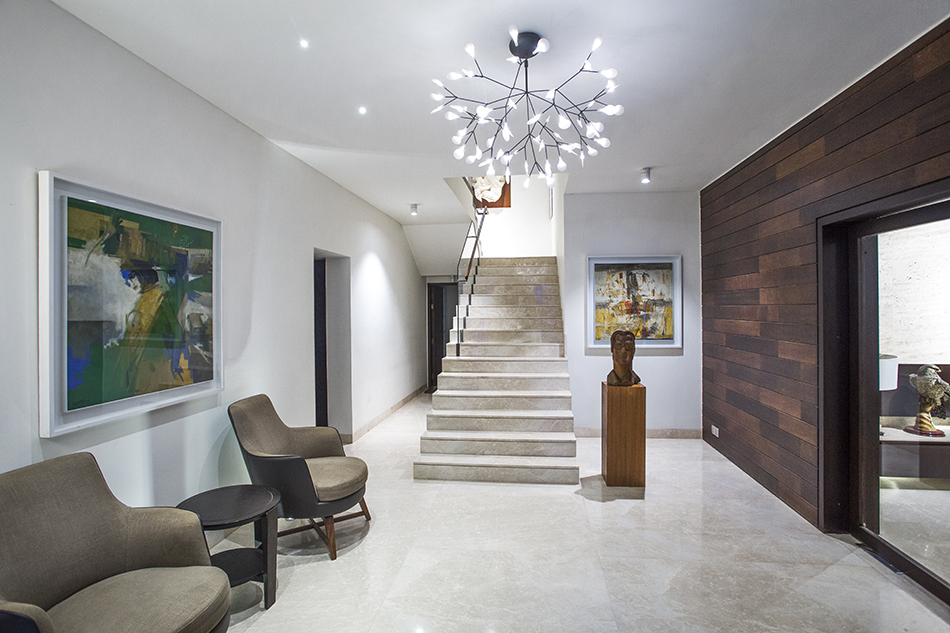 To preserve the flavour and few details of this voyage, every single idea went through sensitive selection. Mr Jamil Uddin and his family's memory and emotional attachment to the old house were enlisted in priority throughout the refurbishment. Sustaining the old memories with contemporary amenities was one of the top requirements.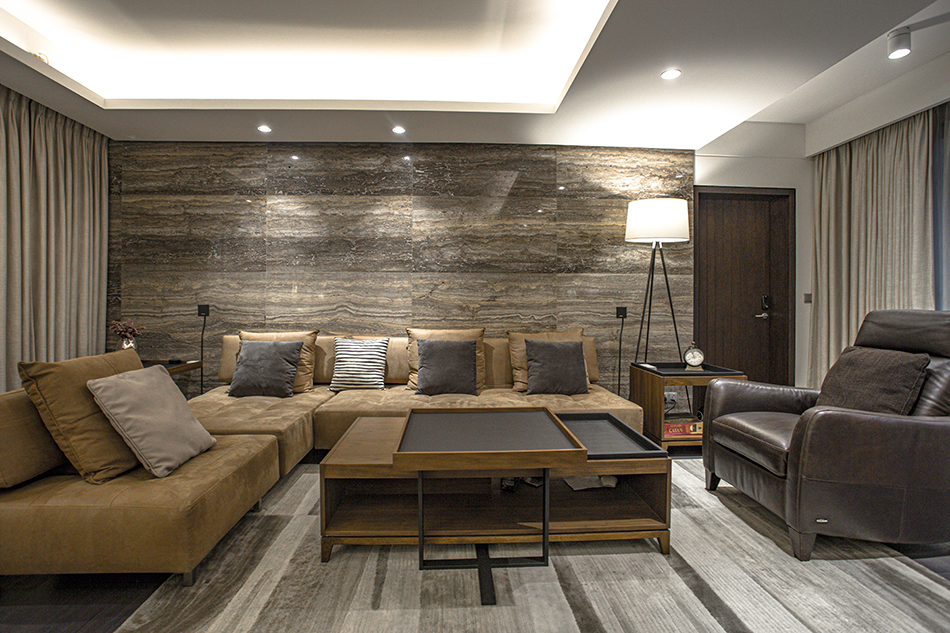 Along with aesthetic value and aura of space analysis, the lifestyle of the inhabitants was studied along with requirements throughout the restoration task. Hierarchy of space according to the necessity was considered. Tranquillity, lush of green with a play of space, southeastern breeze along with relaxing zone, space for suite and refreshment etc were also enlisted with the rest.

From outside, Jamil Residence appears to be one big house with a front lawn. There is a composed variety of fern, lantana, birds of paradise, traveller's palm, raphis palm, areca palm, californicum, bougainvillea in the lawn. Sense of boldness through horizontal planes is visible and passerby can also feel the relish of bold fenestration, green and horizontality.

Few outer brick walls on the entry of the old residence were exposed to keep the identity of the old house. Presence of wooden and metal cladding walls represents boldness in this approach with steel I beam and column.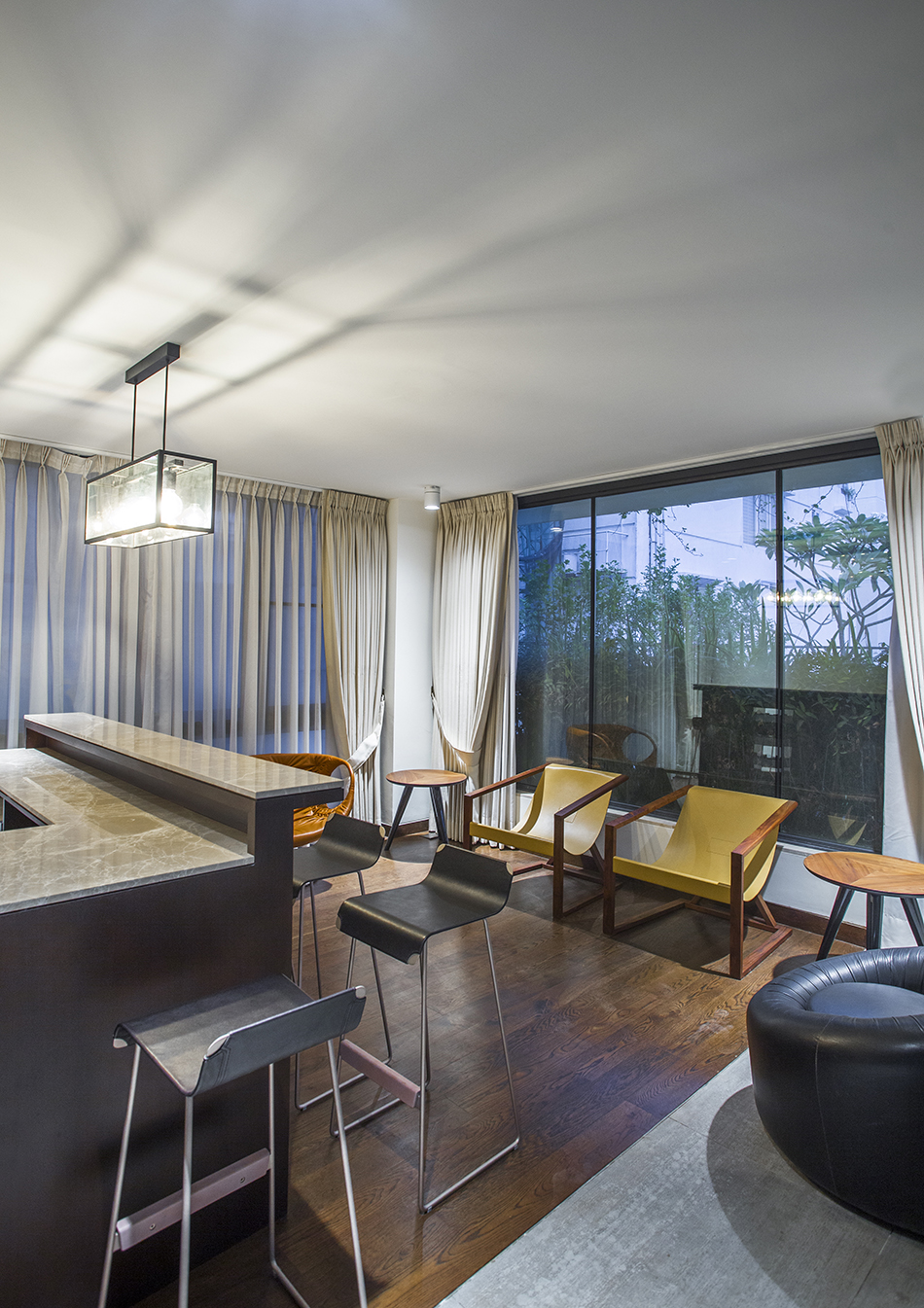 There is a welcoming foyer on the ground floor along with formal living, dining and lounge. Likewise, there is a set of staircases, cigar room on the south-west and a living room and lounge on the south-east. From the foyer, layers of spaces can be defined with transparency on the ground floor which enhances the transpicuous vibe in this prospect. Wooden deck affixed with a swimming pool and koi pond added different stoke to this refurbishment.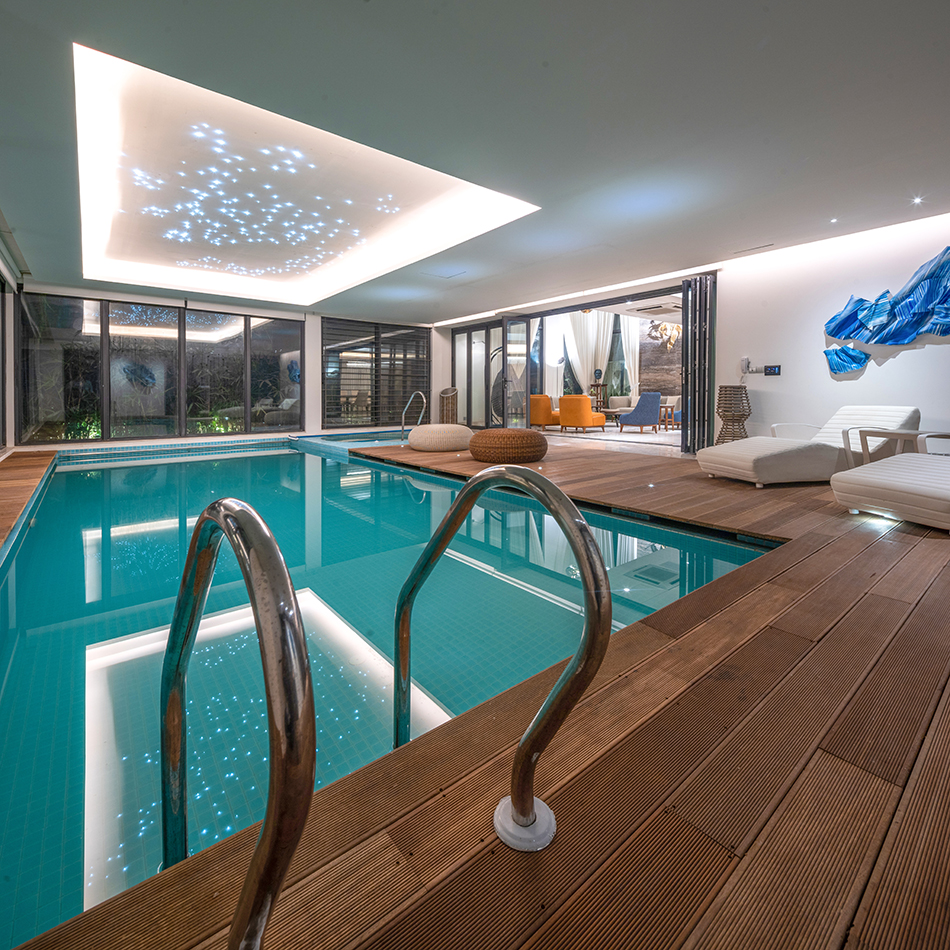 A double-height lounge is designed adjacent to the swimming pool. Designed boundary wall along with hanging plants and fountain can be seen along with a touch of green.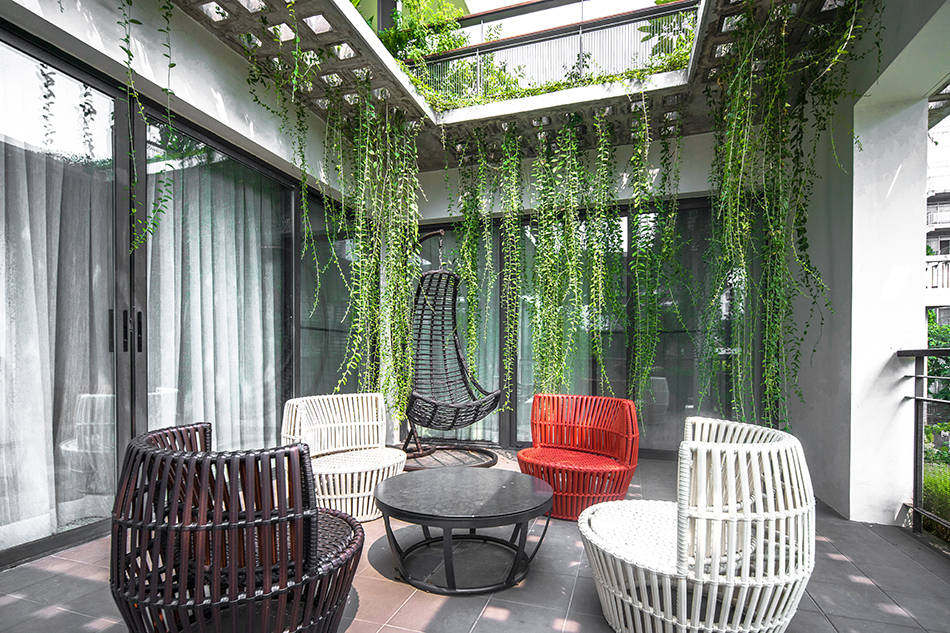 After escalating through the south-west staircase on the first floor, there is the daughter's suite along with a designed study room, dressing room and toilet. Adjacent to the daughter's suite is the theatre kitchen and family living. The staircase that now connects the two buildings reaches out to the master suite along with bedroom, toilet, dressing room, walk-in closet and another study bed with a view of front lawn.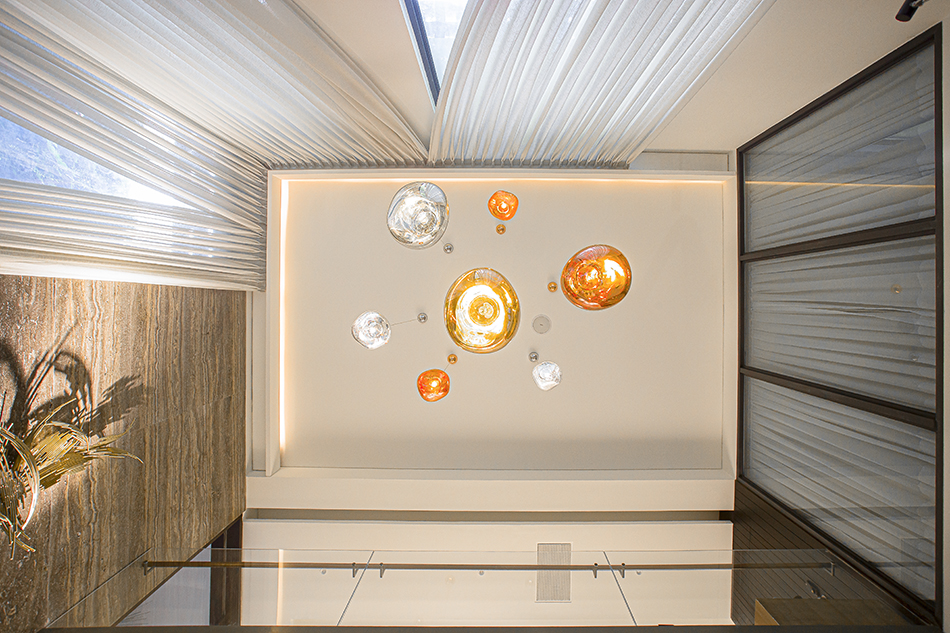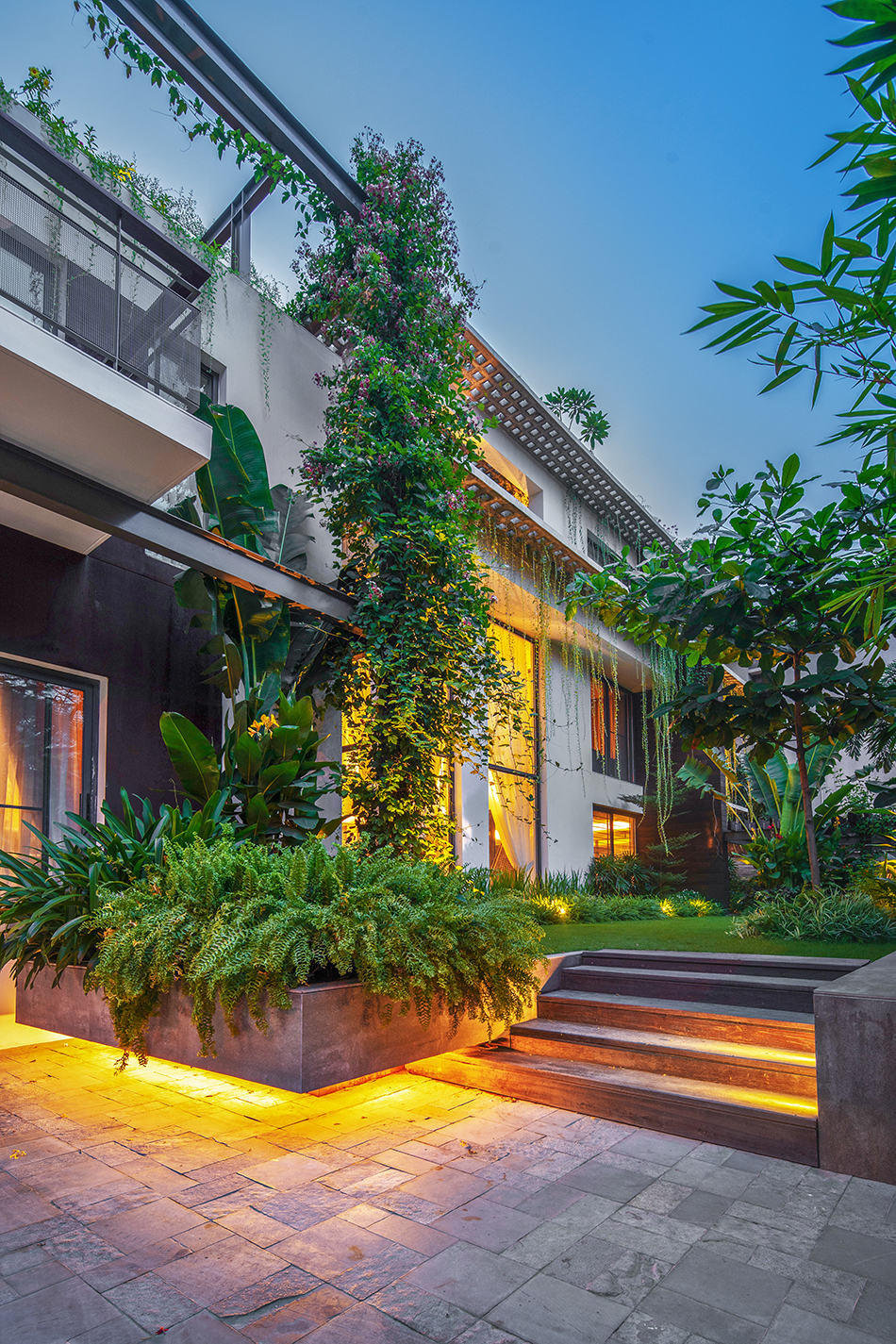 On the second floor, there is a view of the Krishnachura tree from son's suite along with a terrace and a lounge, toilet, walk-in closet and study area. After escalating through the south-west staircase, there is a laundry room, box room, guest bed along with toilet and veranda on the second floor. Moreover, the existing box room can be converted into a kitchen in future extension planning for son's suite.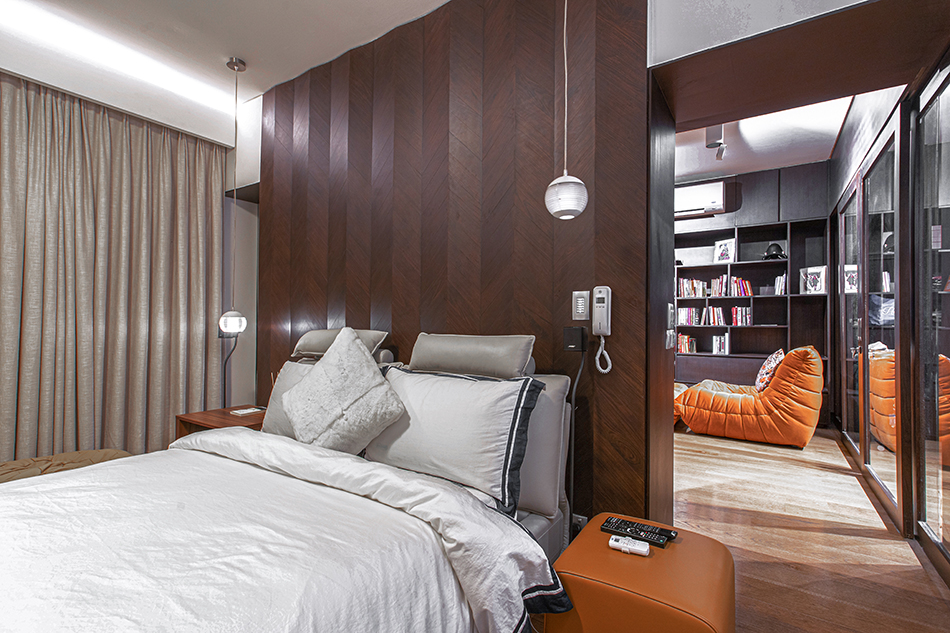 The basement of this residence is functionally more viable. Gym, shower room and powder room, space for indoor games room along with lounge, massage room, sauna and steam were designed for the inhabitants, which have access from the ground floor through a metal staircase.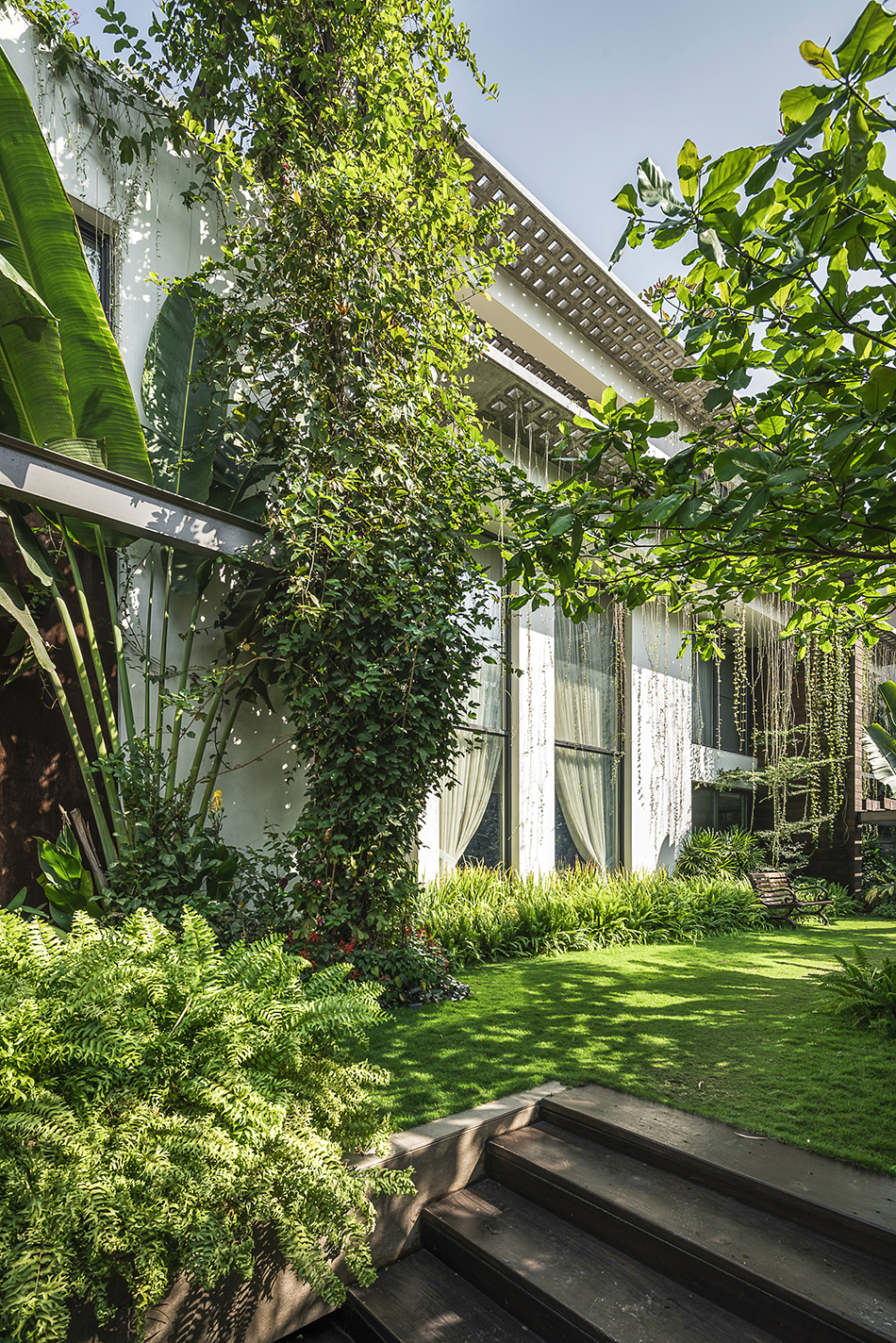 A part of the roof is a designed green roof with bougainvillea, arobilota, modhumonjuri, aromatic jui, magnolia, seasonal flowers, creepers and money plants which transcend the look into a spontaneous serene space. The roof includes a bar along with a lounge and a powder room. Moreover, there is a herb garden, a water body, space for BBQ and a smoking zone.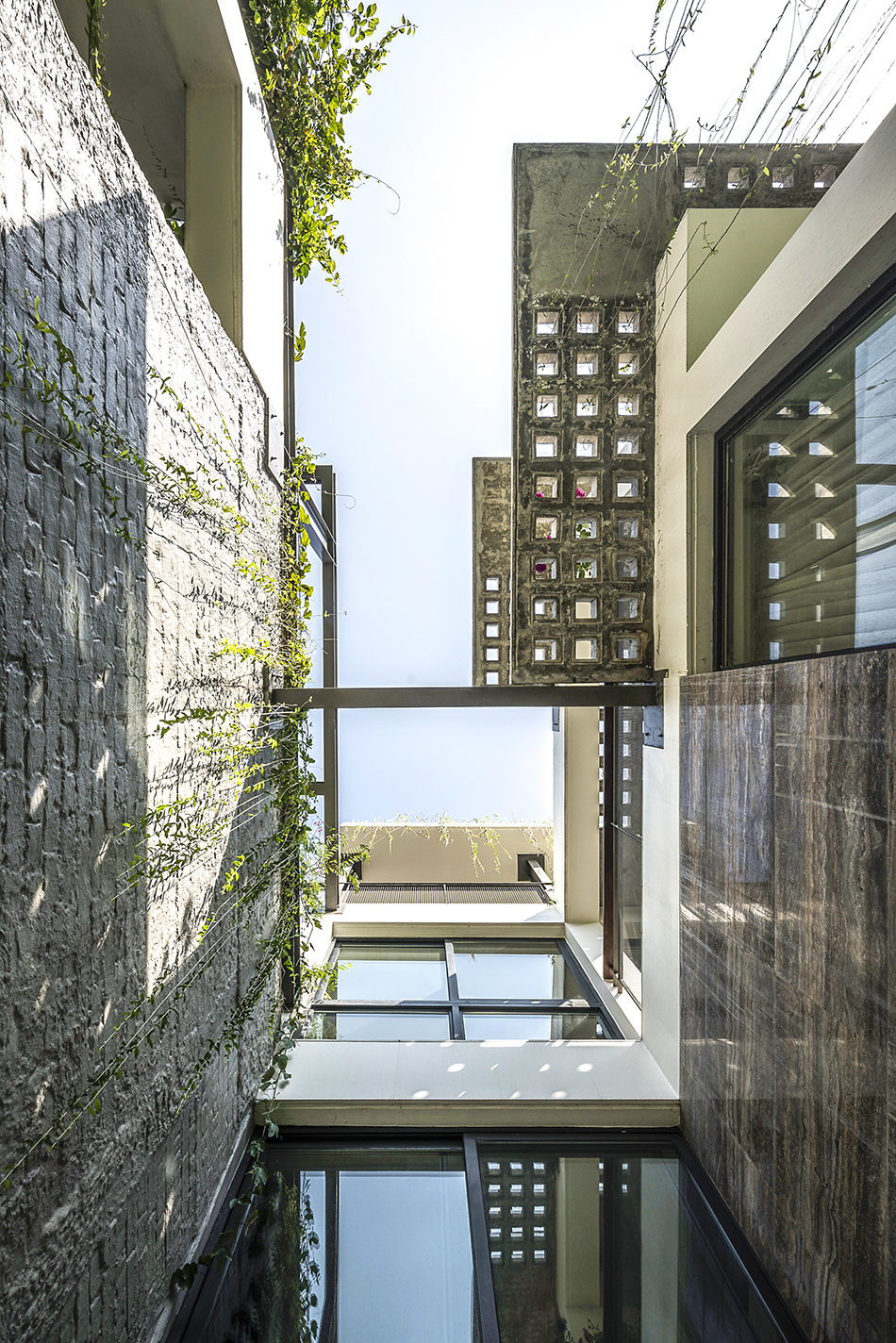 "We wanted to keep the interrelationship similar to the whole residence, and thus the use of warm tones with brown, grey and marble can be seen throughout. Formerly, immutable structures were there which represented solidity and after the refurbishment, it achieved more transparency which gave a distinct vibe", explains Architect Kazi Fida.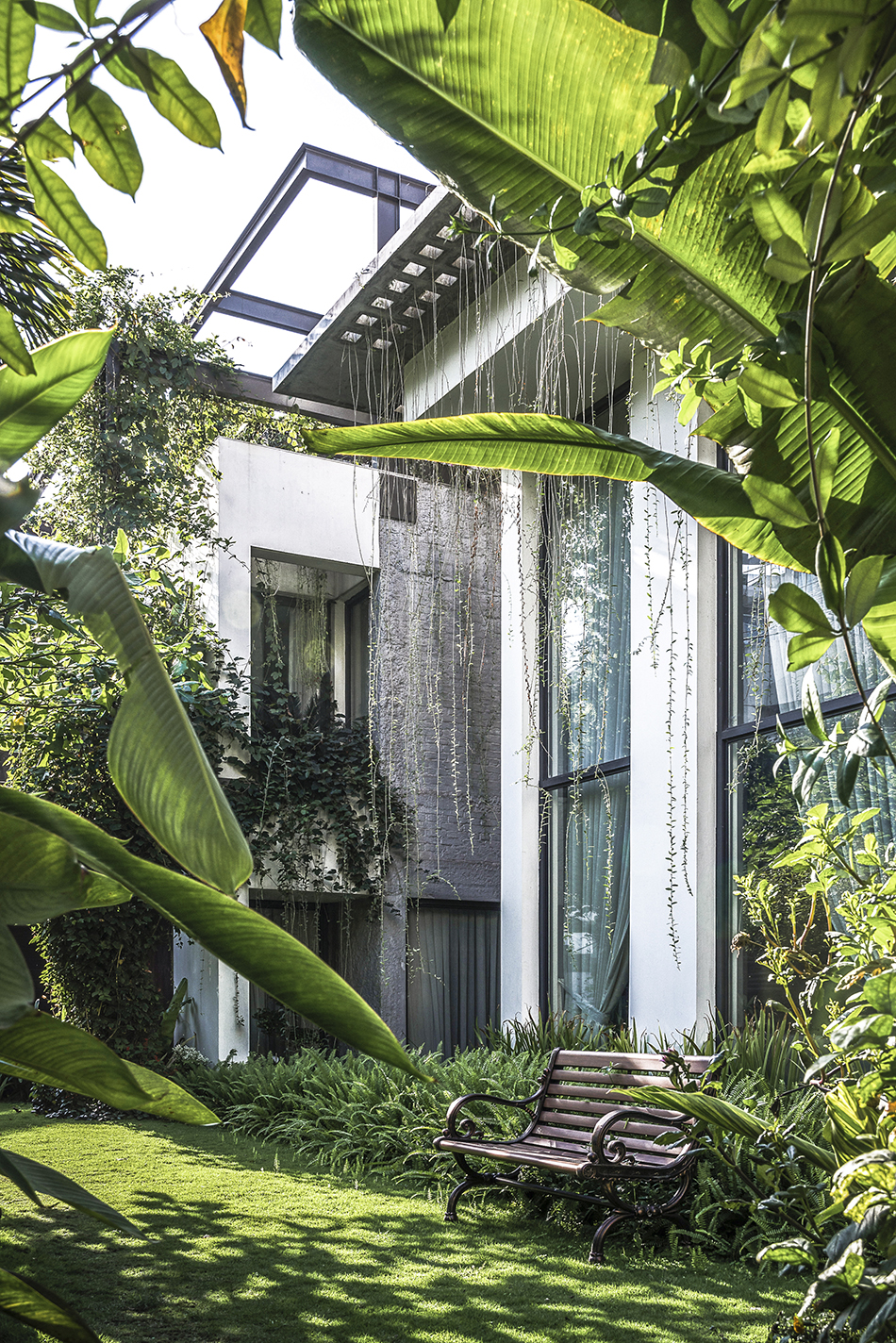 For feature material, yellow and silver travertine was used to give a minimal appearance. Turkish marble was imported from Izmir and Japanese wood for the main gate and the two feature walls were also imported. Minimalistic furniture and feature lights were imported from Foshan and Bangkok.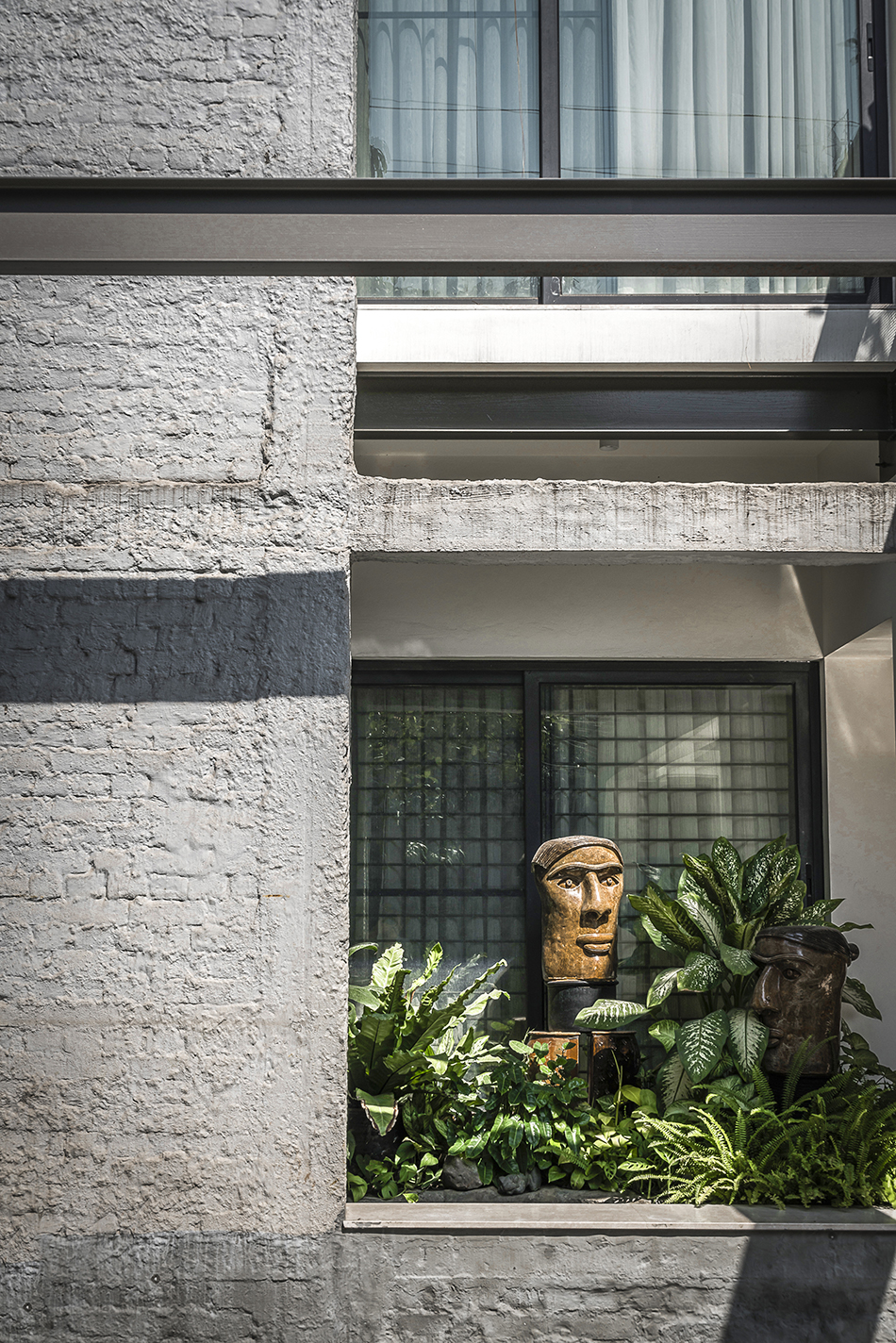 Phenomenal play of natural and interior light along with shade and shadow adds a new dimension to this sophisticated seclusion. Paintings, sculpture and installation by artists like Wakilur Rahman, Alak Roy, SM Sultan, Shahabuddin, Qayyum Chowdhury enhanced the aura of the space which can be experienced by the inhabitants throughout their journey.
Certainly, we all are familiar with the undeniable connection between the interior of a house and the residents of it. And a story of the desirable home that is solely attached with old memories now becomes an individual house with one's comfort zone and a reflection of one's personality, but also a special space that can be experienced with friends and family.