For the second chapter of this year's Pocket-Friendly series we have curated an excellent collection of products for the most important room in any home: the bedroom. At a time when so many young individuals are living on their own, offering them options that they can use to design a small bedroom with interesting items that will uplift the look of any home.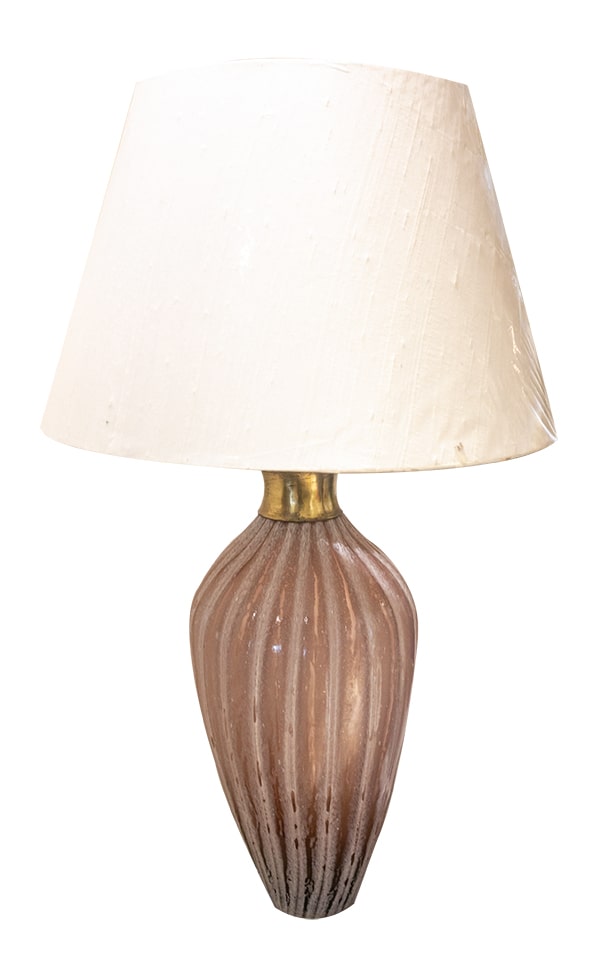 Bedside Lamp: no room is complete without a beautiful lamp. Pure Living offers this subtly hued lamp, with a simple lampshade that can act as illumination and as a transitional piece.
Dainty Side Table: a dainty three-legged dark chocolate lacquered side table, from Bohu, will add style and class to any room. A small potted plant on a wrought iron planter for a more visually pleasing setup.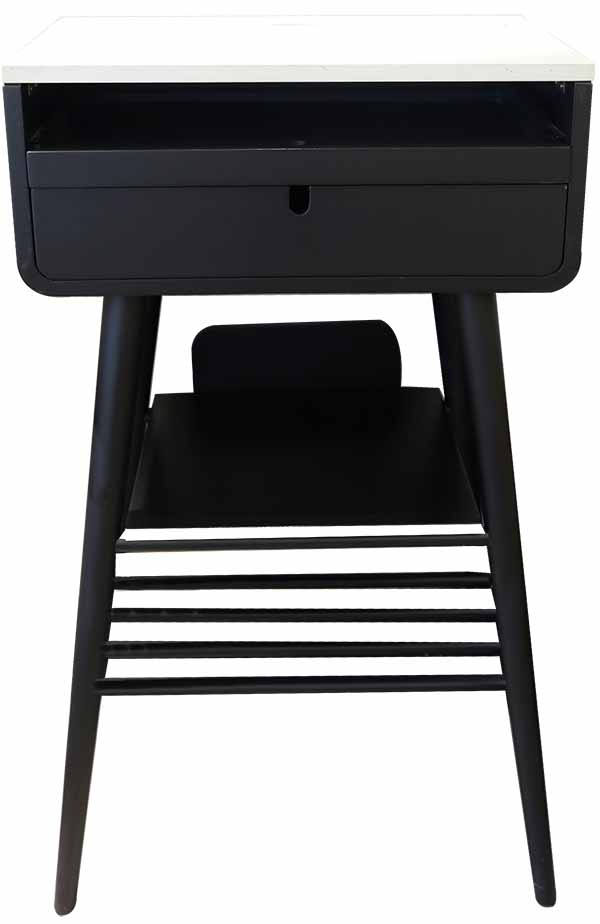 Dark Desk: Bohu offers a beautiful black lacquered desk, ideal for a single person living on their own.
Mirror Mirror: add the very trendy and hip mirrored bedside table for a modern look, courtesy of Pure Living.
Smart Ottoman: ottomans are an essential piece to have in the bedroom, especially this padded ottoman, from Bohu, with a wooden top that opens up, so one can use it as storage and as a table of sorts.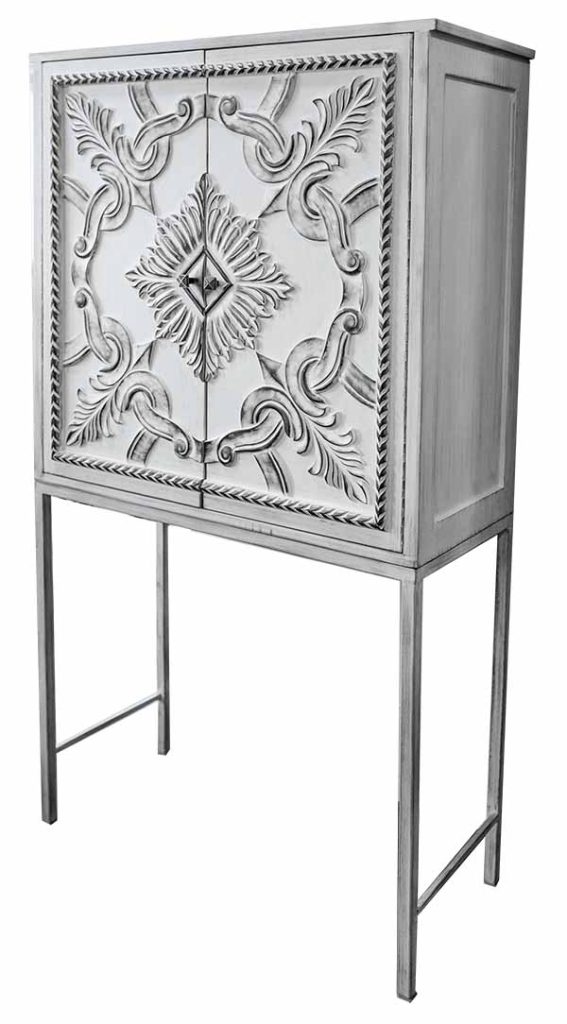 Ornate Chest: this half chest cupboard, from Homeworks, ideal for a small living space. The ornate door adds subtle drama. The space in the bottom can be used to store other items to save space.
Chest of Mirrors: keeping with the trend, this mirrored chest of drawers, from Pure Living, is stylish and functional, boasting five drawers that can hold many items while still looking beautiful.
Simply Silver: add a different style of side table for a more bohemian look, with this silver lacquered table from Pure Living.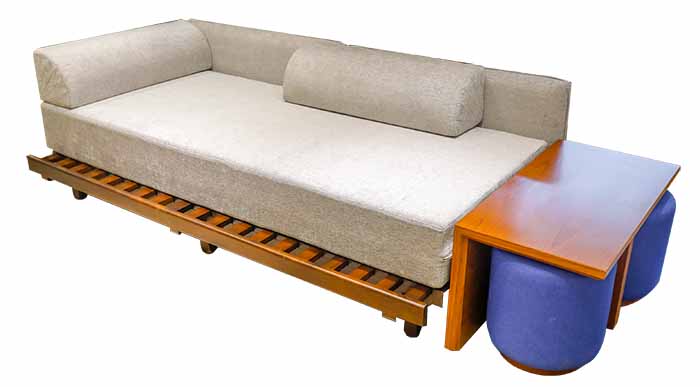 Smart Bed: this ingenious bed from Bohu, which can act as a sofa during the day is perfect for individuals living in a small space. This bed-sofa also has a table on the side with two pull out stools which add to the space saving function.