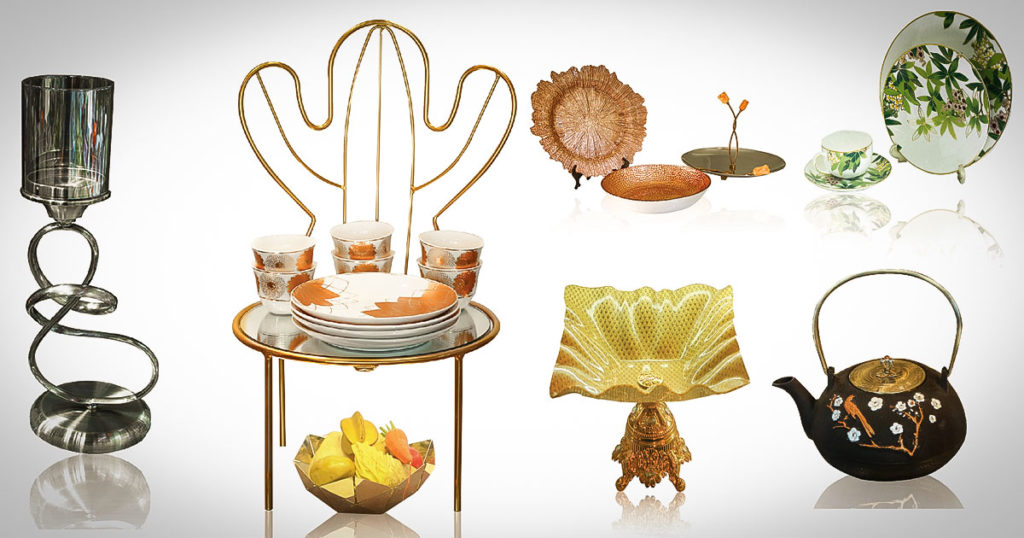 Bring a chic and glamorous decorative accent into your dining and wow your guests in this festive season with these gorgeous dining accessories.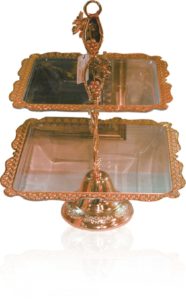 ⦁ Dessert Fancy
This attractive 2-Tier glass tray is a fine display piece for candy, cakes, assorted sweets and the possibilities are endless. You can bring this delicate beauty from Dell'arte collection.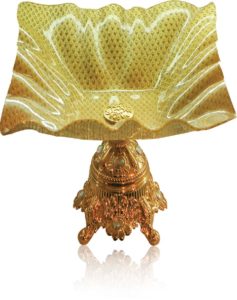 ⦁ Versatile Serving- Tray
Bring glamour to your dining center with this serving tray from Dell'arte. Showcase your baked creations or just simply adorn with flowers and the serving stand becomes a beautiful center piece.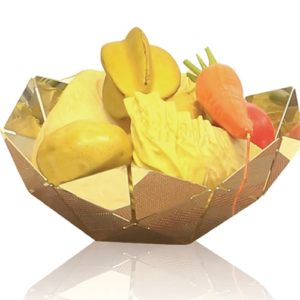 ⦁ Fruit Stellar
The Home Pro decorative serving bowl is as lovely as it is handy. Hand-finished to a glowing luster, this serving bowl will enhance anything you place on it.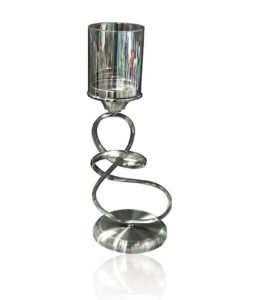 ⦁ Sparkling Candle- Holder
Fill the empty spot on your dinner table with the candle holder from International Homeware collection. Fashioned out of the glass, the shade is clear to show off the full glow of candle you display inside.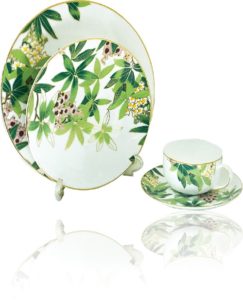 ⦁ Wildflower Inspired
The magnificent dinnerware is inspired by delicate wildflower and celebrates nature in shades of green, lavishly accented with shimmering gold rim. You can easily bring this vibrant dinner set from Maison by Monno.
⦁ Fine Flatware
This festive cutlery set is a fantastic choice for those who seek original solutions in the design of everyday objects. This modern cutlery set is a great companion for any festive feast. You can collect this from Maison by Monno collection.
⦁ Gorgeous Glam
Bring glamorous modern design into your dinner table with this striking metal accent tray from Satori. Constructed of glass and metal with a polished gold finish, this tray is sturdy enough to serve your beverages or desserts.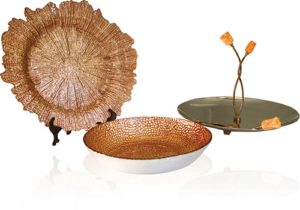 ⦁ Golden Gleam
This newly designed golden platter and bowl from Satori features an innovative shallow shape and best of all simplified with a classic pattern that traces royal elegance to your table.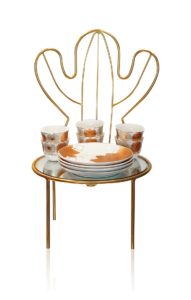 ⦁ Golden Royal
Add an instant elegance to your dining with this classic dessert cups and plates from Trove Home. Its beautiful floral pattern and fine gold rim detailing give the set its polished, transitional look.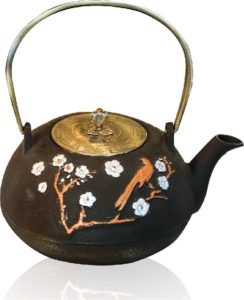 ⦁ Teensy Tea-pot
The attractive black-finished tea-pot designed by Trove Home will surely add a regal touch to both traditional and modern dining settings.