The newly launched showroom of Barobi Design in Banani is spread across two floors spanning about 4000 square feet. The place offers a versatile design that is executed elegantly by Enola Niaz, architect of Barobi Design.
Barobi Design is the exclusive distributor for BAGNODESIGN – London in Dhaka.
It serves the clients with the best of luxury sanitary ware, brassware and tile products of high quality and latest innovation.
It gives the bathroom a modern and timeless look. Utilizing the most recent trends and technology, the talented team of architects and engineers of Barobi Design will take care of the client's needs for both commercial and residential bathrooms. It provides all products that a bathroom needs which includes wash basins, furniture, faucets, accessories, bathtubs, shower trays, shower screens, shower spaces, spas, smart toilets, installation systems and tiles for indoor and outdoor use. The most cutting-edge technology is combined with the most recent design trends in every product of Barobi Design. Mr. Mahabub Alam, Chairman of Barobi Design, was impressed after using the sanitary products exclusively for the remodeling of his own home here in Dhaka. As a result, he made the decision to introduce cutting-edge products and first-rate services to Bangladesh, a country with significant potential for expansion in a variety of industries, from residential to retail.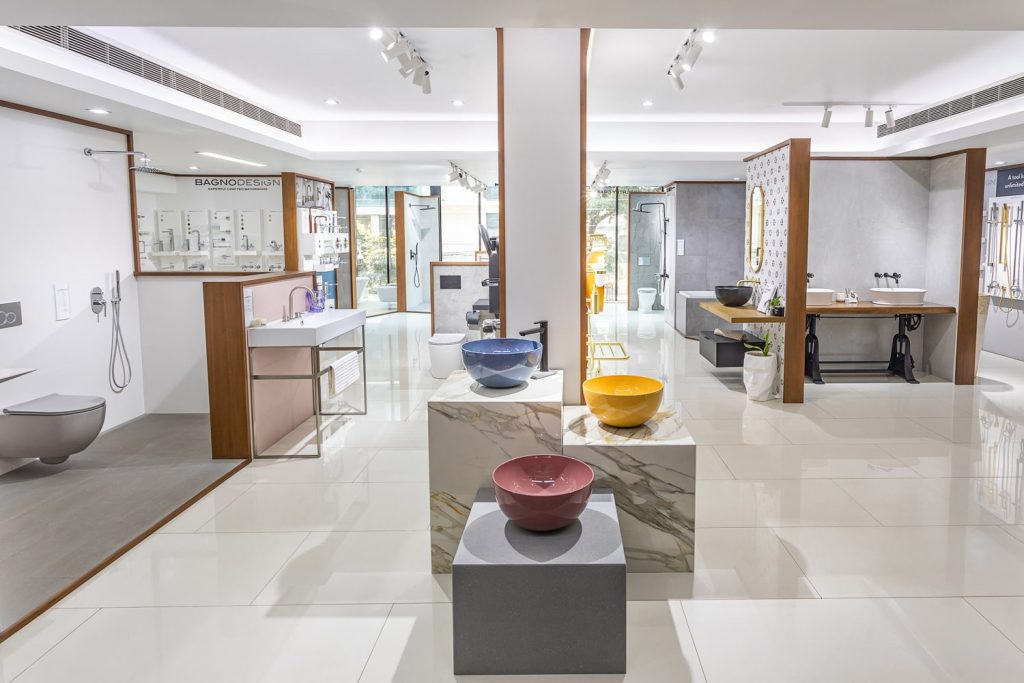 Construction of the showroom began in the middle of 2019. According to Enola Niaz, COVID made the process take two years to finish. Since 2021, Barobi Design has been giving its customers the foremost quality service. The brand provides products that meet both the top luxury and affordable categories. For instance, BAGNODESIGN is shown more prominently on the first floor, which also features more expensive, opulent, and colorful products, while Aqua Eco, Dolphin, and SANIPEX Group are located on the second floor, which caters more to the mid-range market. The end result guarantees that the items, either alone or in combination, seamlessly fit into a range of settings. The distinctive design comprises a variety of black, adjustable frames that can be customized according to the requirements and purposes of the user. BAGNOTEC and BAGNOQUARTZ are examples of composite stones that are used for sinks, baths, and toilets. Their profound structure is made to accommodate a countertop made of wood, marble, or stone in addition to the basin. Each one includes soft-closing features and slim seat covers. The shower collections and faucets can be coupled with accessories, like mirrors, soap dispensers, and towel holders.
The product's many different components may be assembled in a variety of ways, offering a variety of solutions, and making the design appealing to a wide range of aesthetic preferences.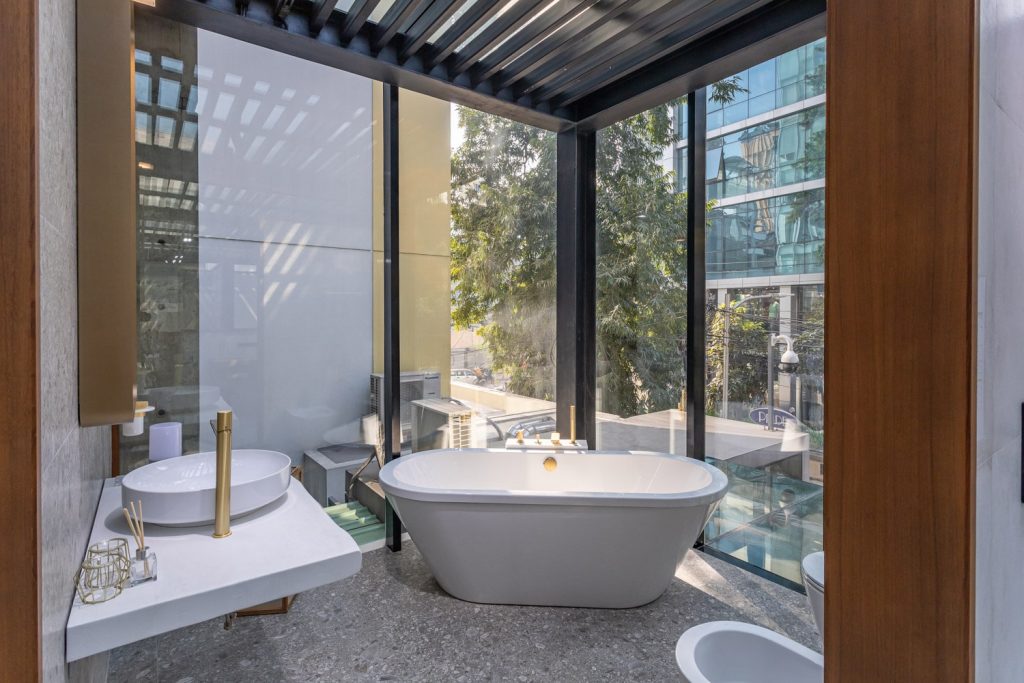 The products distinguish from one another majorly is through the colors they offer; for instance, you can select between rose gold and the somewhat infrequent Zanzibar matte gold, which is difficult to find in the market. A sizable selection of Italian tiles is also available at Barobi Design. They have slab tiles in the 4′ x 9′ size. Additionally, tiles with marble, cement, and stone textures are readily accessible. Similarly, they provide standard colors including black, brushed nickel, anthracite, and normal chrome. The customer can also get all-black bathroom items here if they prefer. "Barobi gives you a one-stop solution, which means they don't cause their customers any worries; instead, they'll be there to remediate all your concerns", expresses Ar. Enola Niaz.
The showroom offers professional and private clients' easy access to a complete lifestyle solution all under one roof. Featuring inspirational displays and carefully curated collections of on-trend quality products from its own BAGNODESIGN and AQUAZONE brands alongside those of leading European manufacturers.