ILLIYEEN is a high-end luxury brand that has redefined the concept of exclusivity and innovation. With a passion for delivering exceptional products and services, ILLIYEEN has captivated the hearts of discerning customers worldwide. The exquisite interior of the ILLIYEEN Mirpur Display Center, with its modern design, minimalism, and a tech-centric approach creates a truly immersive shopping experience.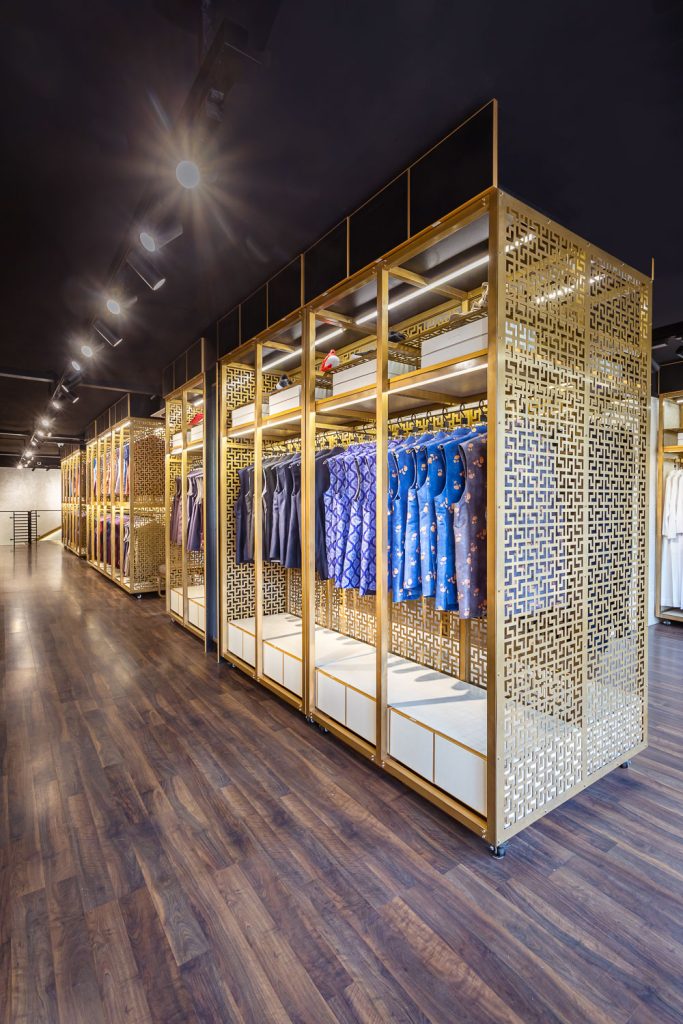 The Display Center has a modern and minimalistic design approach.
The interior aims to create a neat, minimal and visually appealing environment that focuses on simplicity, functionality, and a memorable customer experience.
Dark golden and black concepts are applied to create a space that is both stylish and sophisticated. The use of dark gold and black creates a sense of luxury and elegance, while the use of clean lines and simple shapes creates a sense of order and harmony. The overall goal is to create a space that is both inviting and inspiring, and that allows customers to focus on the products that are being sold. The mix of dark wood flooring and dark golden furniture, along with crisp lines and straightforward shapes, heightens the room's sense of stability and refinement.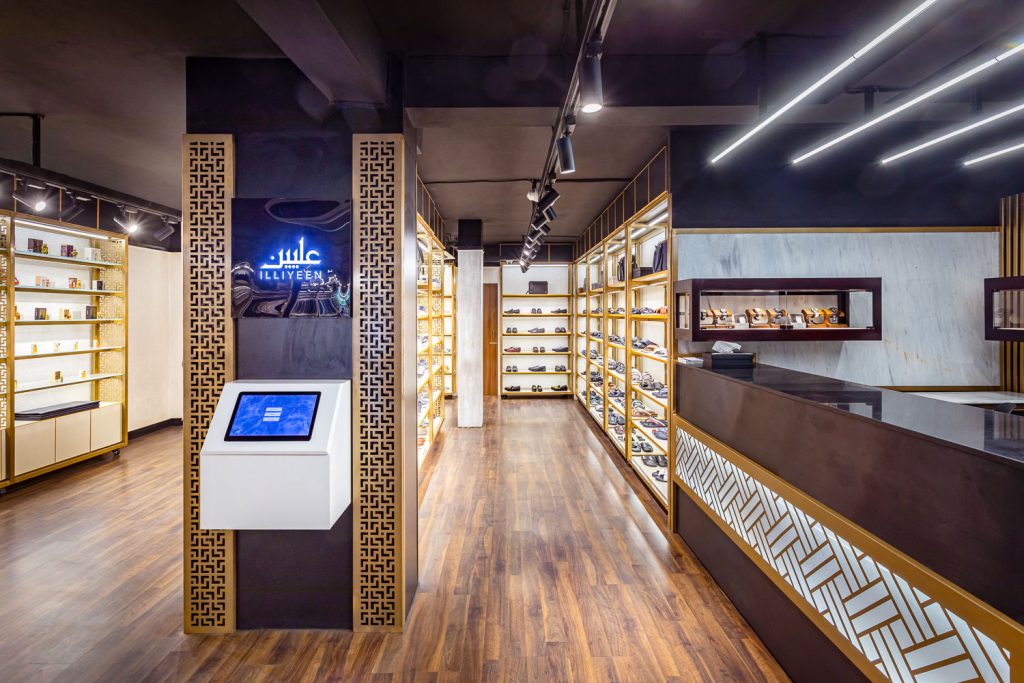 The Display Center has been deliberately separated into many parts, each of which caters to the distinct requirements and tastes of the clients. Menswear Department is located on the ground floor and features a variety of lines for men's apparel and accessories. The counter desk is conveniently located next to the front door, and there is also a display of luxury watches nearby the cash counter making it convenient for the customers to browse and purchase. Customers looking for the ideal aroma will find a visually appealing and practical experience in the perfume section on the ground floor, which features an exquisite range of perfumes by ILLIYEEN. The display is designed to be both visually appealing and functional, making it easy for customers to find the perfect fragrance for their needs. A fascinating and immersive shopping experience is greatly influenced by the lighting design. The Display Center's ambient lighting is soft and welcoming, producing naturally golden projections that draw attention to the delicate features of the objects. The internal architectural patterns of the room are flawlessly complemented by these hidden lights, increasing the space's overall aura and generating the warm, welcoming ambiance that clients have grown to appreciate.
The usage of metal-perforated patterns is one eye-catching aspect of the ILLIYEEN Mirpur Display Center's design. These patterns allow for plenty of ventilation and light penetration in addition to adding aesthetic appeal. The square and rectangular mesh patterns produce a neat and consistent appearance that exudes a chic and elegant atmosphere. Such meticulousness highlights the room's overall majesty and distinctiveness.
ILLIYEEN, The High-End Retailer, synonymous with exclusivity and innovation, is a tech-based luxury brand. From a humble start and a passion for serving customers with outstanding and unparalleled products and services, ILLIYEEN has transformed into a global brand delivering an incessant flow of high-end products and services. Officially launched in 2017 as an omnichannel business model with only two Display Centers in the heart of Dhaka along with a sophisticated Online Store, the brand quickly established a reputation for its exceptional product lines – men's clothing, footwear and accessories – consistently defined by tailoring brilliance and distinct aesthetics. Over the past six years, ILLIYEEN continued to evolve and innovate introducing numerous iconic menswear collections that pushed the boundaries of fashion in exclusive ways. ILLIYEEN has also introduced exclusive watches in the brand's distinguished Sahara and Platinum Collections. These high-end timepieces, meticulously constructed to impress both watch aficionados and collectors, represent the brand's dedication to combining style with technology and luxury.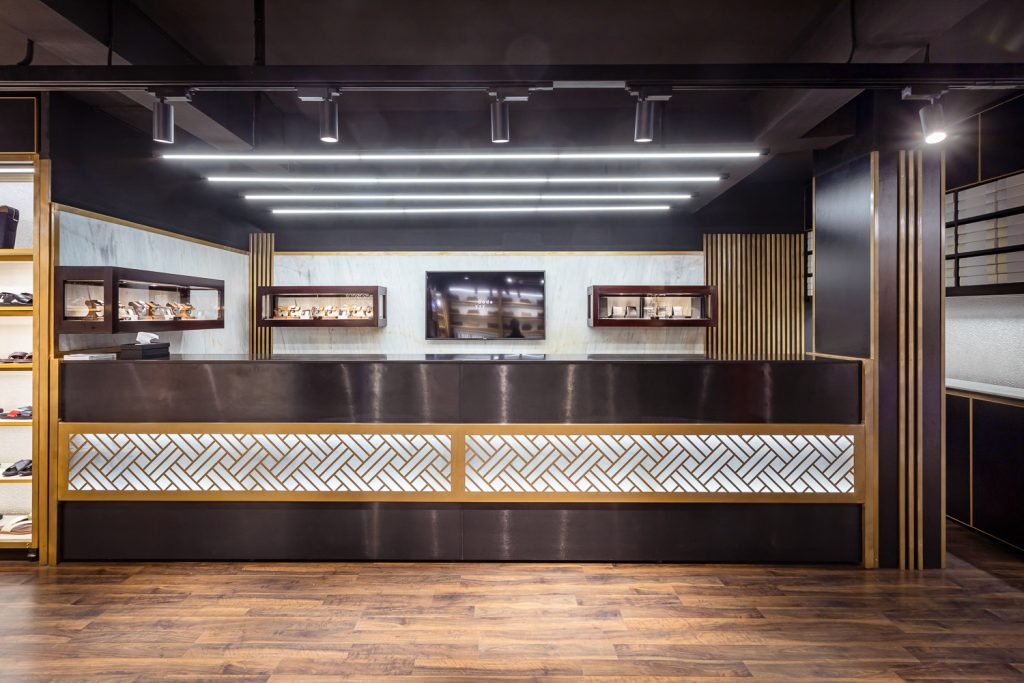 As a luxury brand driven by technology, ILLIYEEN remains dedicated to surpassing traditional limits of innovation and establishing novel benchmarks of excellence within the industry. Today, ILLIYEEN is a symbol of luxury and style, and its commitment to craftsmanship and tech-centric innovation continues to set it apart from the competition, with an ever-growing following of discerning customers worldwide. As the brand looks ahead to the future, the story of ILLIYEEN is starting to unfold, and its dedication to pushing the boundaries of what's possible in the world of luxury and high-end retail shows no signs of slowing down.