The booming outlet of the fashion brand SCICCOSO located at the heart of Banani both allures a raw authenticity and soft charm reflecting the sobriety, elegance and eminence of the brand through the facades and interior of the outlet premises.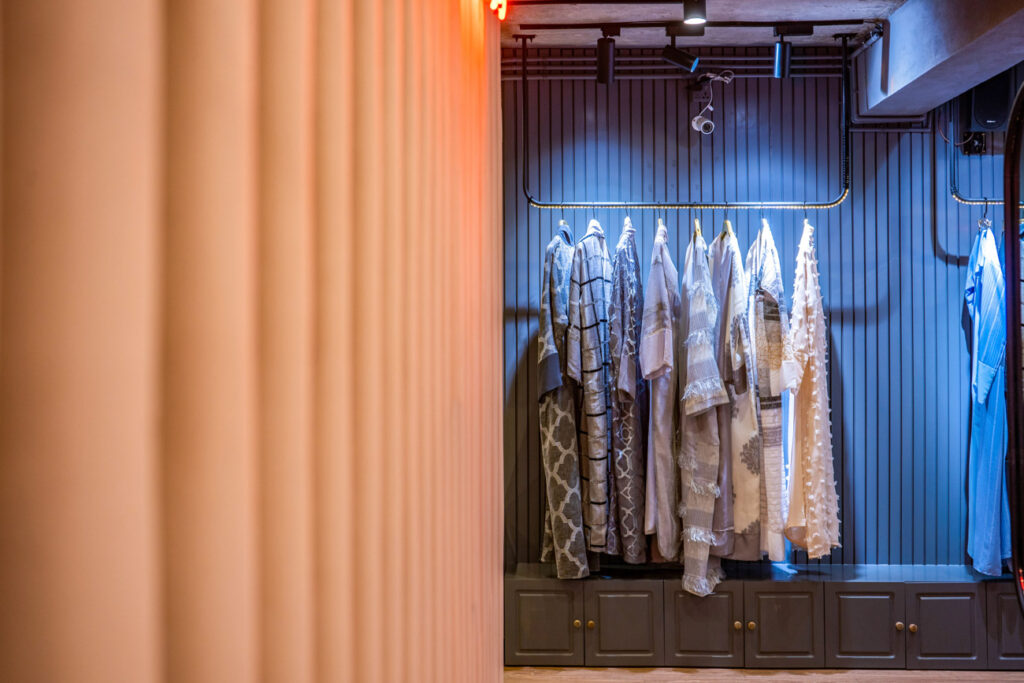 The outlet spans nearly 2550 square-feet and has undergone brimming renovation. The previous layout of the space had to be changed in accordance to the outlet layout preferences, so a number of walls had to be stripped, but the major constrain for the design team has been remodelling the whole electrical panel and plumbing ducts. The renovation process began in 2019 August, and within just three months, in December, the final execution was achieved and the new outlet of SCICCOSO got launched. Azrin Alom, the designer and founder of the brand, is also the designer of the outlet interior as she happens to be an architect as well.
"The interior design approach is minimal. Some sections feature authenticity of the material as we kept the materials original and exposed, while some parts feature delicate and light décor details. The store ultimately defines the brand's values and theme and also attempts to further refine them," expresses Azrin.
The whole interior is a muted space with striking details adorning the walls. The peripheral walls and ceiling have been kept bare that reveals concrete coarse, while the enclosed walls of the changing room are made of suede leather, featuring a dust-pink tone and soft velvety texture on the outside.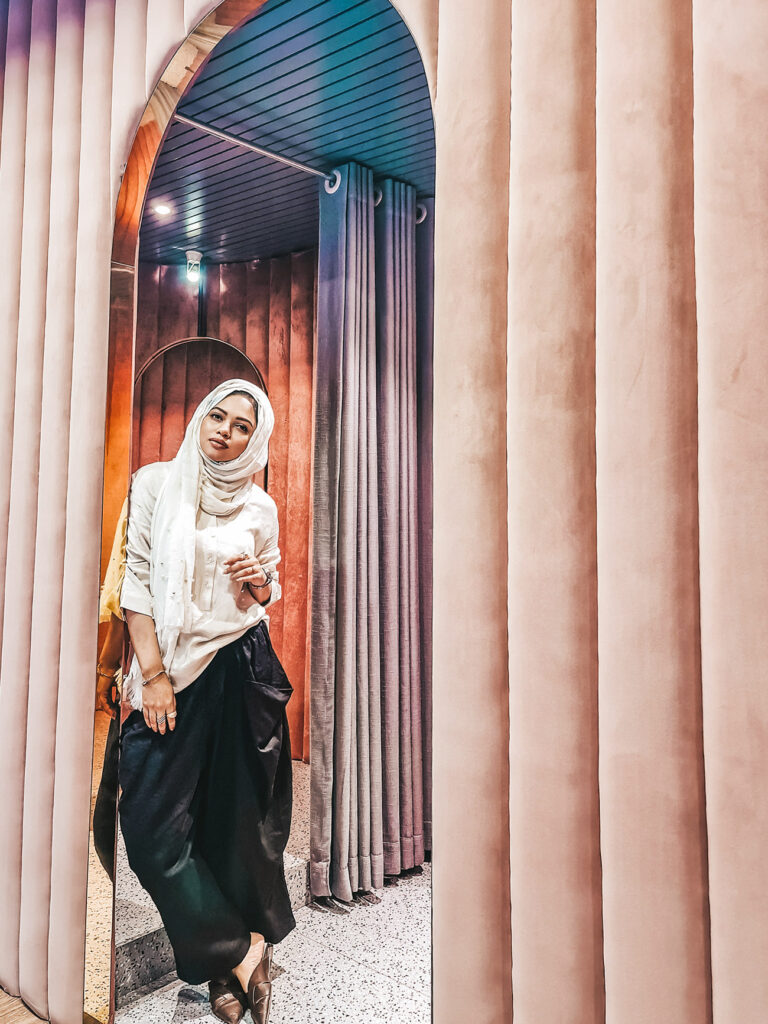 The changing section is one of the most charismatic spaces of the outlet that is merely not enclosed by innovative enclosure; the space also features terrazzo flooring and gilded capsule-mirror overhang inside, creating a space that would give clients a completely immersive experience.
One other highlighted section of the outlet is the feathered-façade that bears countless feathers throughout. Altogether, the velvety texture and the light feathers in contrary to the rigid concrete facades create a subtle balance in the overall design.
The outlet has separate sections with a wide range of female attires. From 'abayas' to weekend cocktail-party wears to Sunday morning office-meeting outfits; there are fashionably appropriate suits available for every occasion. "Whether it is clothing or accessories, SCICCOSO always tries to bring the latest fashion trends of both quality and design. To me, Dhaka significantly lacks trendy urban street fashion that is both elegant and subtle at the same time. My purpose is to introduce and elevate the fashion trends in our country and in the international market that bridges the fashion gap," says Azrin.
Last but not least, the warm and dramatic neon lights, streamlined counter and shelves create a perfect background and aesthetic for the products, making all SCICCOSO collections shine.
Photography by Maruf Raihan