With the unique concept of displaying the natural granite and marble stone in an experience centre, Artistry Marble & Granite opened their doors to the public in March 2020. Since its launch, it has been lauded by architects and customers alike who get to experience these natural art pieces in the gallery.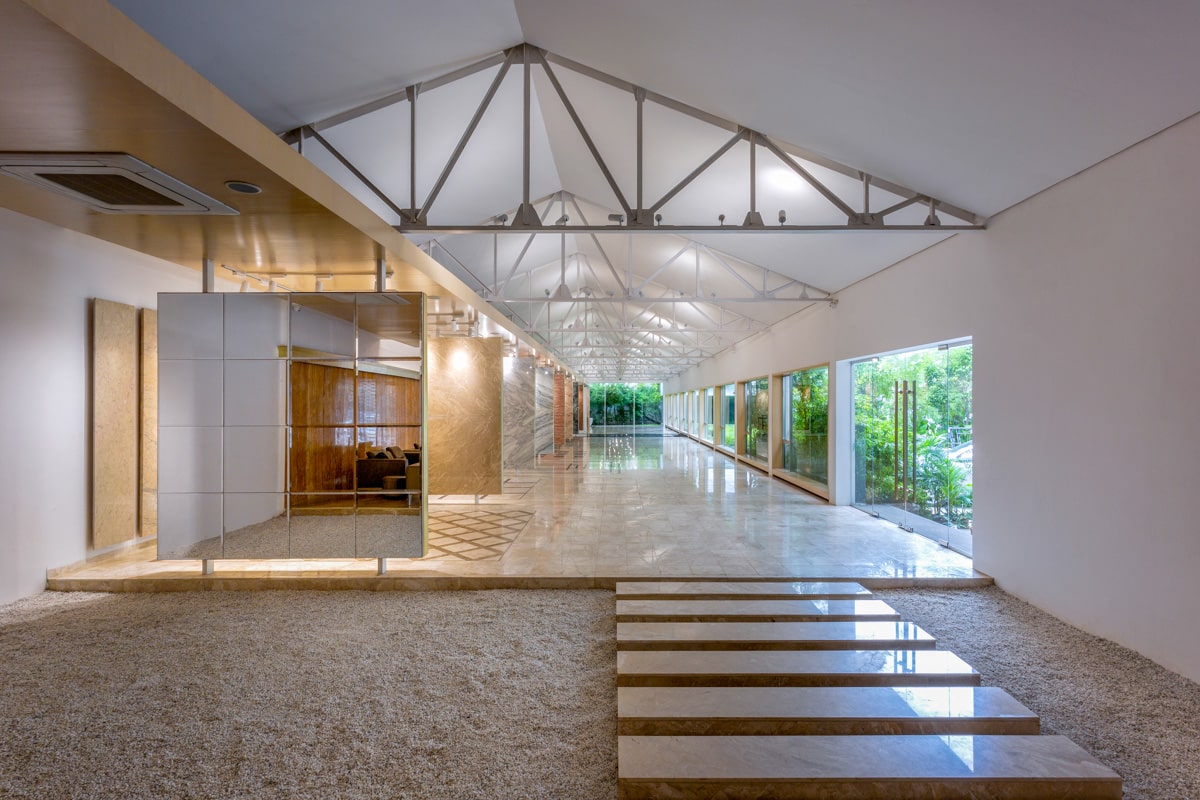 The Principal Architect, Rashed Chowdhury, of Deshar Works transformed an old warehouse into a gallery space that is designed with an approach that is similar to the experience in a quarry to showcase the product to its full potential and glory. Just as in a quarry, a solid block is used to carve out the beautiful piece, the journey through the gallery also begins with a solid volume that opens up to give a glimpse of what is yet to be discovered.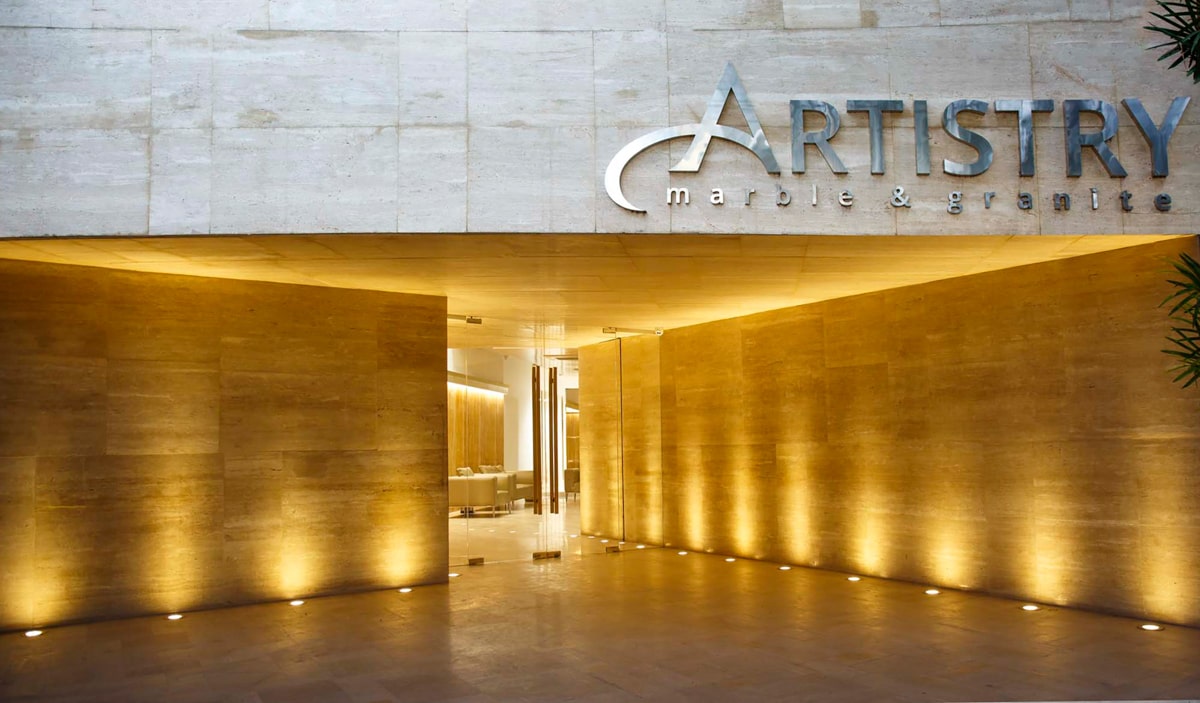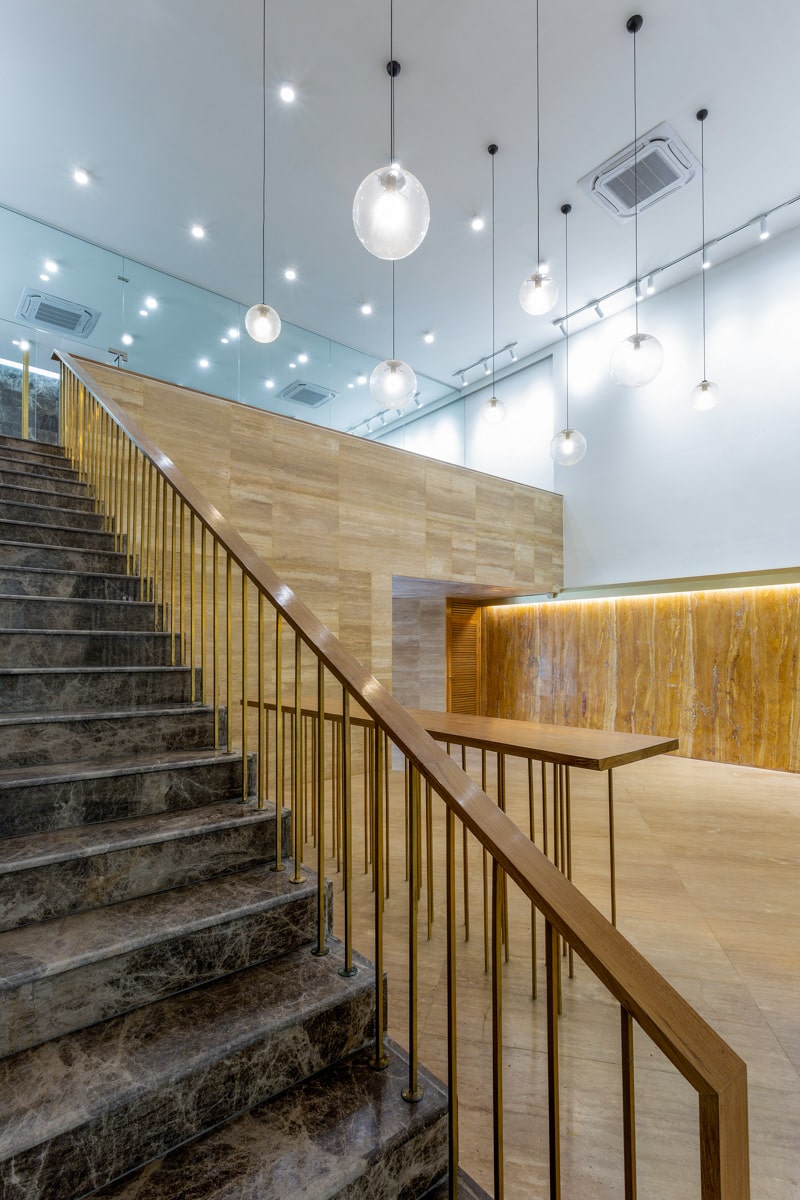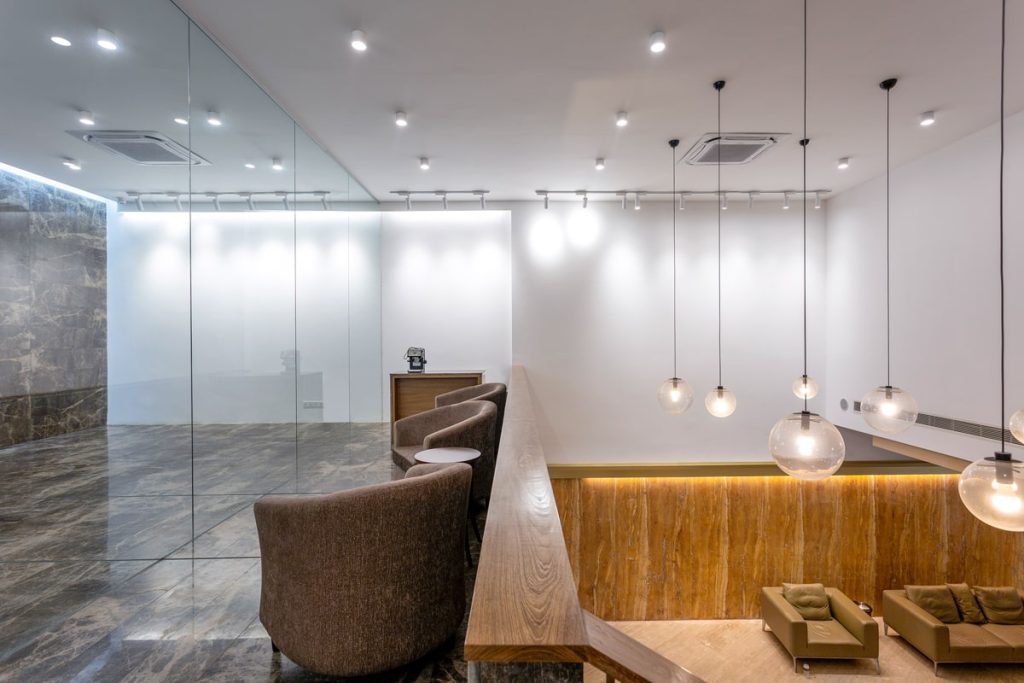 The amalgamation of an old warehouse with beautiful infrastructure along with the stones that are no less than art brought about the idea of creating the gallery where the application of the marbles and granite, as well as its expression of the fibres, can be experienced. The 11000 square feet area has been used to display a wide variety of marble, travertine and granite slabs of different colours sourced from all over the world on both vertical and horizontal surfaces.
Each of these natural stones is unique, with no second piece similar to another and their beauty is presented to the visitors in different set up so that they get to know the materials and how it plays out. A neutral background is used for the materials to be highlighted. Different use of light also portrays them in various setup.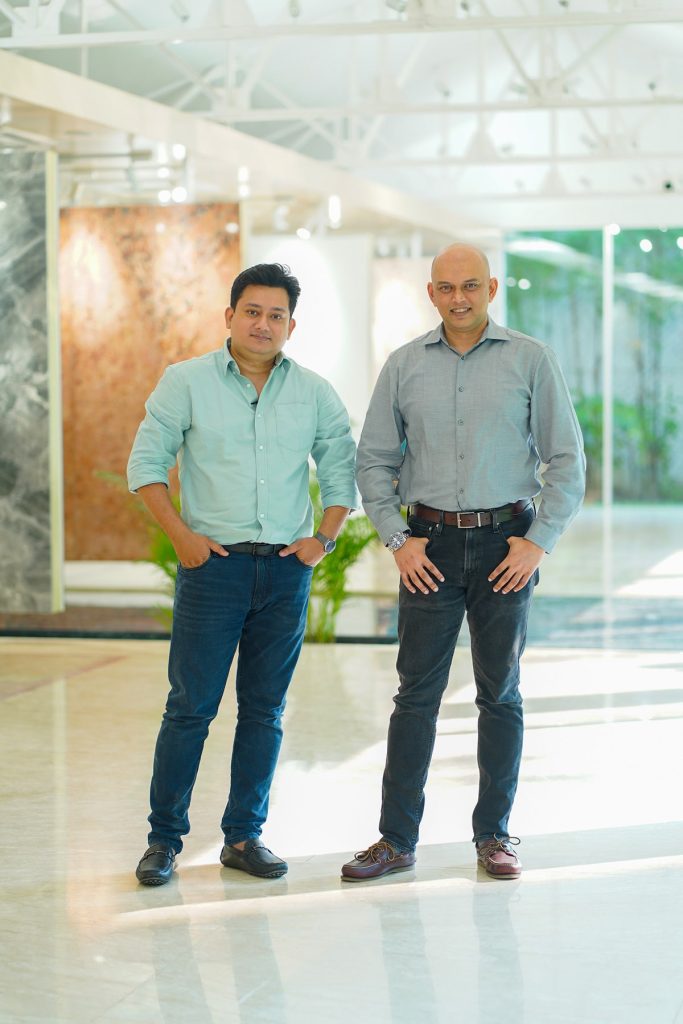 The discarded open space was renovated with a serene ambience to be passed through a soft paved path while the stones are showcased alongside, glimmering in natural light. There is also a sunken space where that material plays out in the ripples of water. With each experience, this old, dead structure is given life even with the challenge of making it stable, waterproof and suitable for the marble and granite stones. And all of these were achieved with efficiency, including using all corners, from recycling almost 50% of the materials to utilities that work as structural elements as well. The design was such that it added value to what was already existing.
Salehin Rashid, Business Unit Head, Abul Khair Marble expressed how the goal of the gallery is more about enhancing knowledge about this material in general. The visitors can see for themselves how stones portray in different setups and can choose easily where they would like the stone to be part of. The long durability of the stones, as can be seen in architecture worldwide, means that these would last generations and needs to be chosen wisely. This gallery is a space that helps in the journey of selecting the product, that would be with them for a long time of their life.
Architect's Profile:
Architect Rashed Chowdhury is a practising architect and the founder of Dehsar Works (DW), a design lab that focuses on a myriad of experimental works including architecture, interior design, book design electronic design etc. They are a team of young architects, designers and thinkers operating within the fields of architecture, urbanism, research, and communication design. They have earned a reputation for innovative design and climatically responsive solutions. DW has won the 30th JK Cement AYA (young architect award) in the foreign architect's award category, for their Blues Communications project.