Aakash Lakeview is an exclusive residential project in Gulshan and is a prime addition to the Signature Collection of Aakash Development Ltd. This residential project is rightly positioned at a corner facing the south, making it unique for healthy cross-ventilation, allowing for ample daylight throughout the year.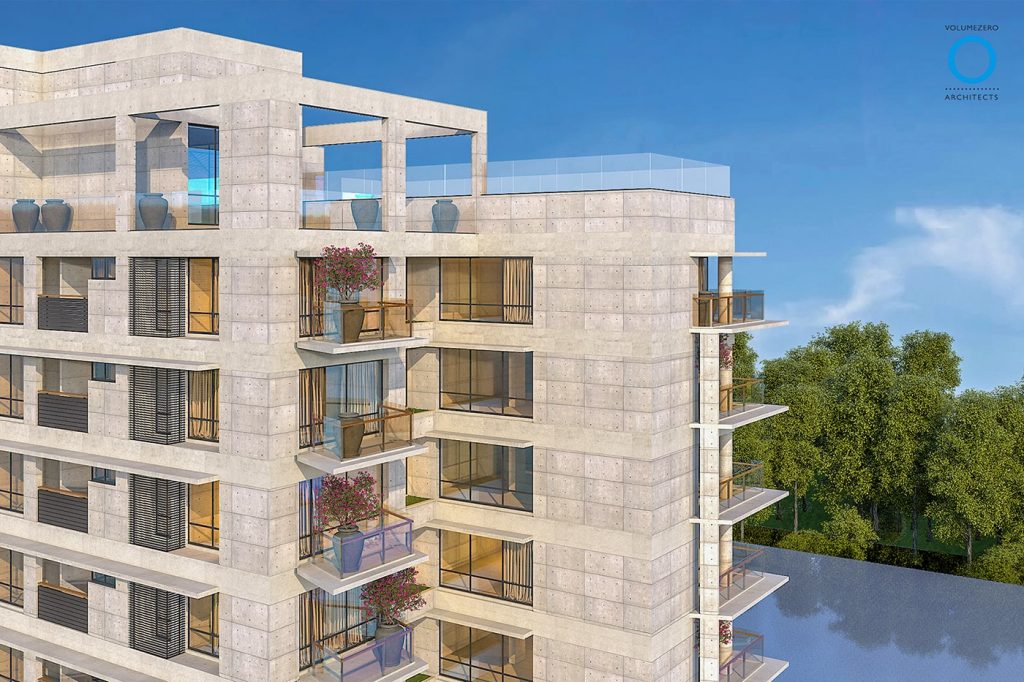 Designed by Volumezero, this 10 storied apartment boasts a total of 9 apartments, with a floor size of 5051 sqft, and has ample parking space available because of the two basement parking. This exclusive residential building has an indoor gymnasium with proper equipment, a gorgeous swimming pool on the terrace, and a large water feature on the ground floor that will introduce some greenery to the space. The residential building also has a charming waiting lounge, a beautiful lobby and a reception area as well. All of these community spaces are created to allow movement without obstruction. Community spaces are where people can gather, sit and converse which will make the space feel more lived-in. The lake facing the southeast corner where the residential building is located is an ideal spot for a living space. This particular spot will allow for cross ventilation, keeping your home supplied with a steady dose of fresh air and plenty of natural light will make your home feel bright and cheery.
This partnership of Volumezero and Aakash has resulted in a gorgeous residential building, perfect for the modern Dhaka city dweller who would be proud to call Aakash Lakeview their home.