When thinking about the Dhaka of today, nature and unobstructed views are not what come to mind. In this concrete jungle, Bashundhara Residential Area is one of the few neighbourhoods that still has the feel of the green Dhaka of previous decades. Having years of experience and expertise, Rangs Properties Limited (RPL) has opted to bring a dramatic change to the Bashundhara R/A lifestyle while still keeping the essence of the area, the greenery, intact.
"We are actually setting up a high standard in Bashundhara R/A. We wanted to cater to those customers who want nearby good amenities such as good schools, hospitals, shopping areas, etc. World famous institutions like the Aga Khan Academy and ISD both are situated in Bashundhara R/A. Bashundhara also caters to all segments of society with famous schools such as Playpen, Ebenezer, Hurdco and Viqarunnessa Schools. Bashundhara R/A also has Evercare hospital. It has premium universities such as NSU, IUB and AIUB also within its premises. Major shopping destinations are also within nearest vicinity. The area also ensures very tight security. Bashundhara has the perfect setup which can now cater to the upper middle class and upper class segments", explains Mashid Rahman, the Managing Director of RPL.
Considering all these practical elements, Rangs Properties Ltd.'s new residential project, Rangs Pingol, shall set up the gold standard in Bashundhara. Inspace Architects has designed a tasteful masterpiece of aesthetics and modernity that is uniquely designed to be functional.
Rangs Pingol is a first-class residential complex. Built on 30 kathas of land on a corner plot in Block C, on the main avenue. This residence has all the amenities of an elevated lifestyle, including a lounge, functional green rooftop with Miyawaki forestation, hotel-grade swimming pool, green lawn, a playground, a five-star fitness centre and panoramic views. All apartments are fitted with integrated smart homes solutions, which include motion-sensor lights, a home security alarm system, temperature and humidity sensors, and much more. "One of our targets in the next two years is to decrease the temperature of our properties up to 1 degree Celsius, reducing the greenhouse effect. As a result, we have incorporated green facades and vertical greenery system in our buildings", says Mashid Rahman. "We are putting Miyawaki forestation on our rooftops. Akira Miyawaki is a botanist in Japan who came up with the concept of creating an indegenous forest ecosystem in a small space. For the first time in Bangladesh, we are introducing this concept", he adds.
Living an active lifestyle becomes easy when living with all these amenities in a safe neighbourhood with parks and open spaces. Relaxing is effortless when away from the hustle of the rest of the city. This residential complex is designed in a contemporary style with an emphasis on open space and closeness to nature. Full height windows and green terraces allow the bright rays of the sun to shine through. The rooms are designed in a minimalistic style with a focus on functionality, with no excess space and no corners without a purpose. "We truly believe, 'form follows functionality'. It is the little and fine details that we pay close attention to in the design of our apartments what sets RPL above the rest in real estate", says Mashid Rahman. These homes are truly defining standards in metropolitan residences, creating a fine balance of quality, design, sustainability and lifestyle.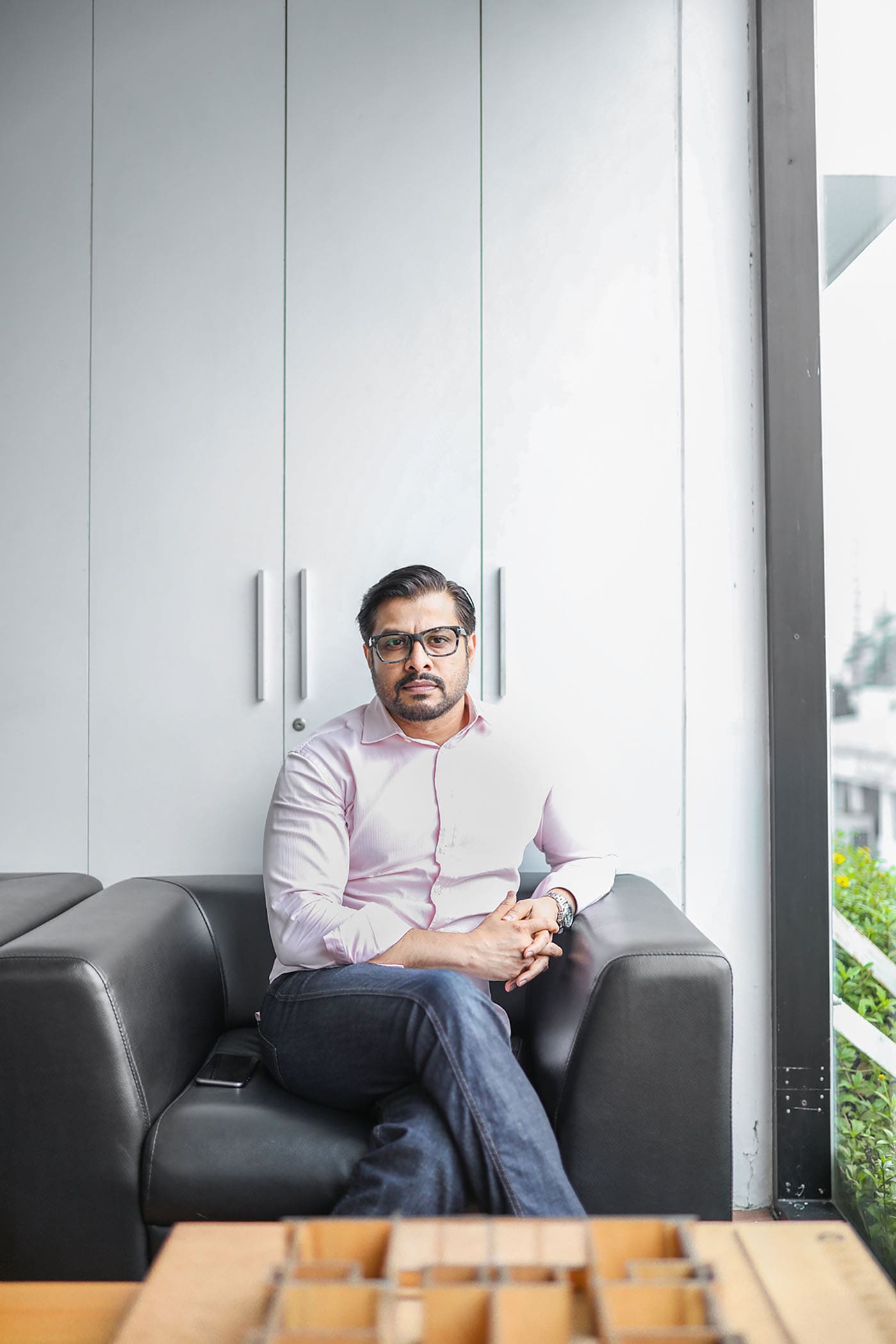 About the Developer
Rangs Properties Ltd has been at the forefront of both commercial and residential real estate with cutting edge innovation and avant-garde architecture. By focusing on functionality and emphasizing sustainability, they have established a signature mark in the city's architecture. With both commercial and residential complexes in peak locations in Gulshan, Banani, Dhanmondi, Bashundhara R/A, Baridhara, Uttara, Mirpur, Lalmatia and more, RPL has been a pioneer of the neo-modern concept building architecture in Dhaka. Being green is one of their core principles, and they use creative and innovative solutions throughout from the time of construction to completion and beyond. To learn more, visit www.rangsproperties.com , or call 16677, and find out how, over the years they have been continuing to create lifestyles for urbanites.