A site of around 17.8 acres of land is to be developed as a commercial and recreational center, entitled Bangabandhu Complex (BC). The project is located in Bandar Bazar, Sylhet. It is the central business district of Sylhet; the region is of tremendous public importance. Due to a lack of adequate planning and management, the area has failed to attract visitors, resulting in economic loss and the waste of potential urban space. The project's primary goals are to establish a commercial hub with recreational amenities in Bandar Bazar, one of Sylhet's most chaotic neighborhoods. The project is proposed by Sadia Ishtiaque, a student of Brac University. Her design supervisors were Mohammad Habib Reza, PhD, Muhammad Faruk, PhD, Imon Chowdhooree.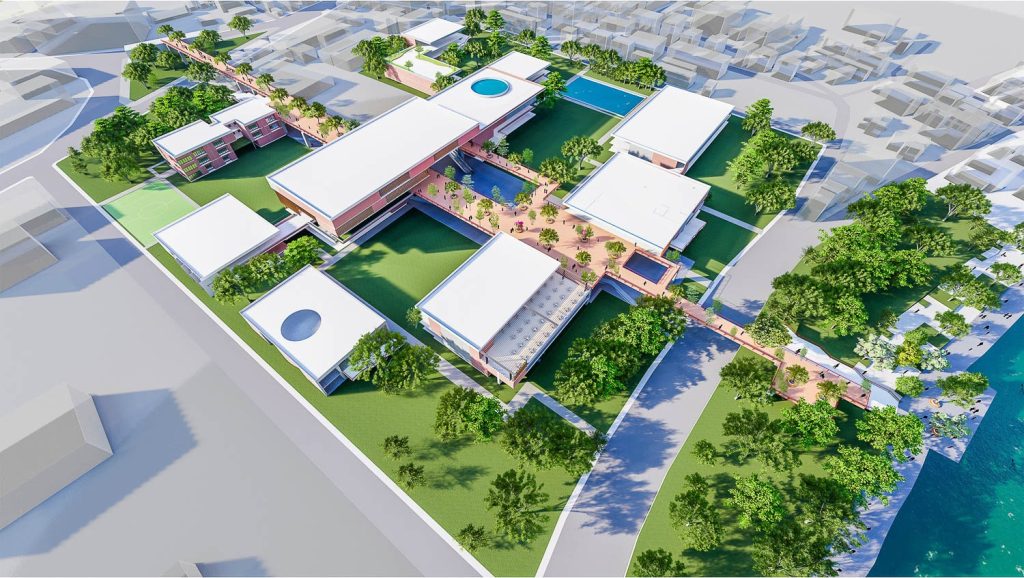 Sylhet's central business district, Bandar Bazaar, has evolved in an uncontrolled and unplanned way, becoming extremely congested. Because of rapid urbanization and many socioeconomic trends, this area has spread horizontally without any prior planning or control. Despite the fact that the planning procedure for this commercial hub does not support the present state. In order to adapt more effectively to fast urbanization and provide a better urban environment for enterprises, employers, and residents, this thesis seeks to determine the actors relevant for this condition and offer design solutions that will assist regenerate this region.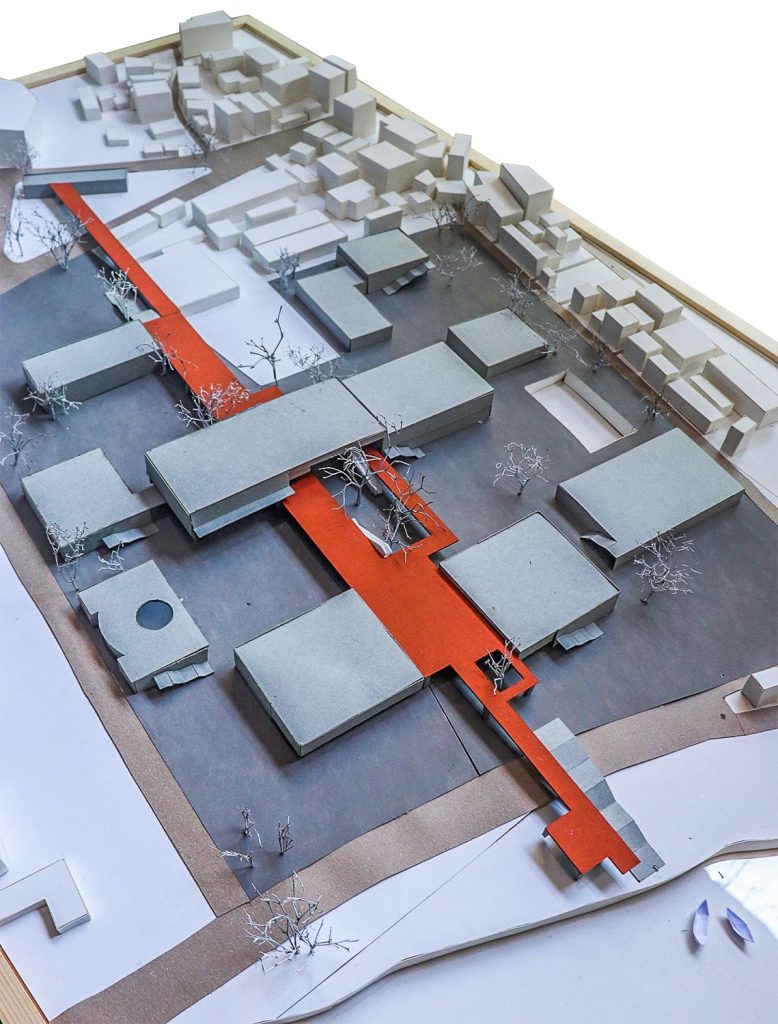 The project's goal is also to relocate floating shops to a designated place. Furthermore, one of the goals of the Bangabandhu Complex is to provide a venue for cultural and social activities. Additionally, the project intends to regulate urban traffic and create a road network to support the activities. By constructing this social, cultural, and commercial area in the heart of Sylhet Town Centre, the Bangabandhu Complex will pay tribute to the Supreme Contribution made by Father of the Nation, Bangabandhu Sheikh Mujibur Rahman.  Moreover, this complex will provide space for the floating vendors.
The main idea is to make a plaza that connects the city to the riverfront. The plaza connects to various cultural amenities. While the lower floors accommodate commercial activities. The masses are arranged in a courtyard manner. Based on the study and analysis the primary design considerations for the project were:  Add cultural amenities as the neighborhood lacks such places, connect the riverside to the city, inject more greenery to the neighborhood, improving accessibility & walkability, increasing legibility, creating socializing spaces where the people of the neighborhood can interact with each other, designing courtyard bazaars, keeping the memory of Hasan Market and making the riverside more enjoyable.