Md. Rezanur Rahman Chowdhury, an architectural student from Ahsanullah University of Science & Technology (AUST), under the guidance of Professor Dr. Jasmin Ara Begum, Ar. Nujaba Binte Kabir and AR. Ayasha Siddiqua and with the supervision of A.B.M Mahbubul Malik, designed the DINAJPUR DISTRICT SPORTS COMPLEX as his thesis, which is dedicated to the talented sportsmen and women all over the country who mostly come from the center of the district but unfortunately do not get the opportunity to flourish their talent because of proper infrastructure facilities in district level. District level is the first platform for a sportsman moving forward to divisional level and then onto the national level which is the highest platform for a sportsman in any country. Each district should have at least one sports complex which provide those talented sportsmen a proper platform to represent themselves nationally as well as internationally.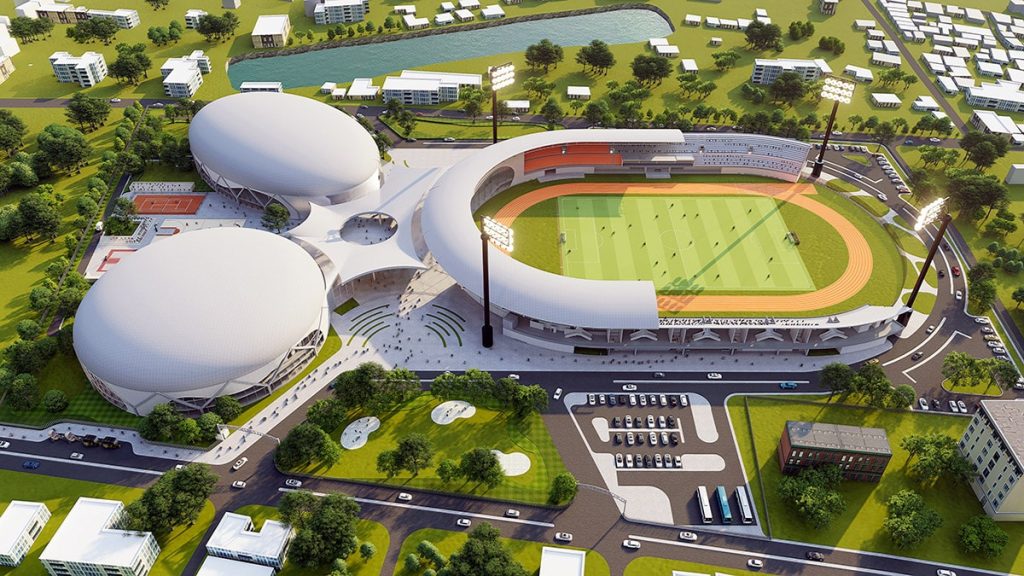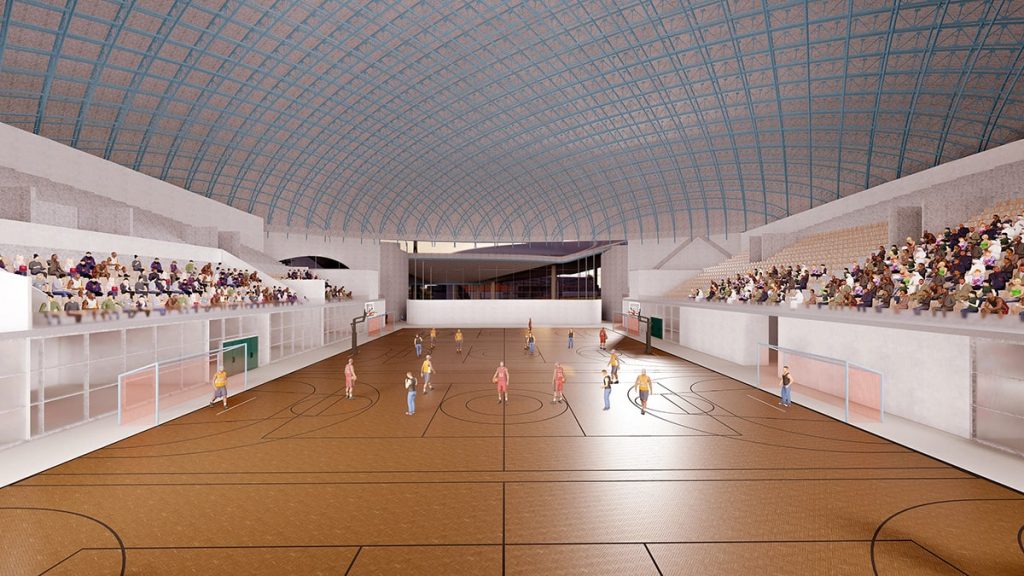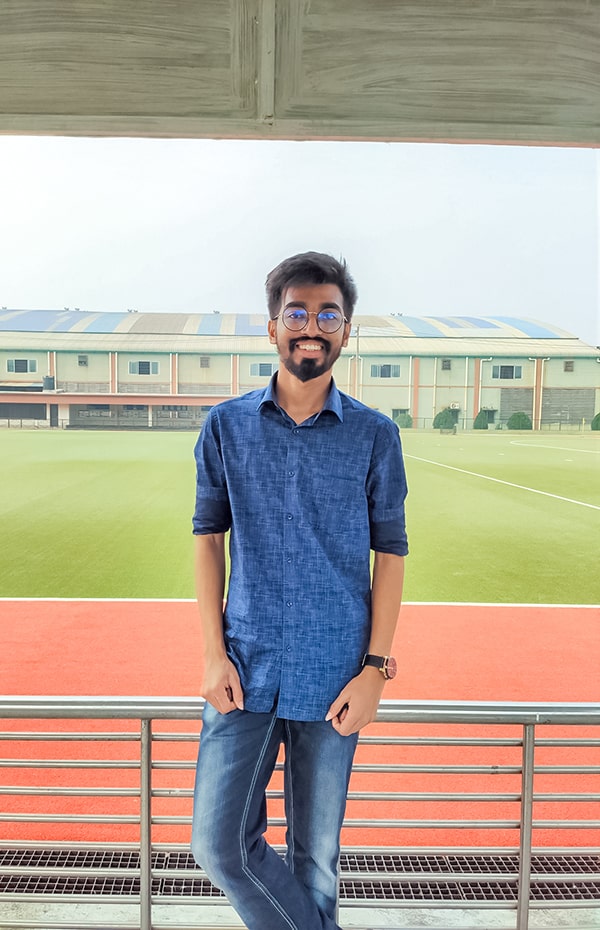 The project "Dinajpur District Sports Complex" makes an opportunity for the Dinajpur district's sportsmen to bloom their talent in front of the country. Elegant and refined language of the facade creates a visual relief & represent the city. Steel structure has been used which is ornamented with truss, ring beam & Y column which makes the complex more attractive and defines its durability & strength. Steel structure is also easy in installation, fire resistance, and pest & insect resistant. Glass & concrete are used and the roof is built with PVC coated polyester fabric which are durable & lightweight & wrinkle resistant.
A sports complex is a place where athletes and spectators come together not only for sports but also for public gathering. Sports complex can be huge in scale and can also be very aesthetically pleasing. It should catch one's eye easily and should attract the normal people to visit that place frequently. Not only for sports but also as a public square where people can spend some quality time together. The complex will represent the city and will work as a landmark where people can easily mark it from far and wide. Moreover the complex will represent the dream of many people with its aesthetics and functionality.