"A cartoon of two or three lines in pencil can tell more than a ten-page article."
Cartoon and comic art are different forms of art, they are creations. Many developed countries in the world have successfully built a strong entertainment market and contributed to economic growth. People, especially students have started taking an interest in making their own comics, whether it is sometimes as minor bit strips or on a professional level. We can also have our own fairytales, folk stories which can be visualized and it is suitable with our own context. In Bangladesh, cartoon is not considered as a rich art form and cartoonists are not given the proper recognition, as they should be given. As we can see, Wahid Ibn Reza (Animator in Hollywood), Nafees Bin Zafar (Animator and First Bangladeshi award winner), Nasheet Zaman (Worked in American animated movies) and Jahid Sobur (Visual artist in google plus) all are from Bangladesh and doing great works internationally. To succeed in this highly competitive field, though, they must possess the proper skill set, and that requires education. Aspiring cartoonists should take a basic course/professional course to enhance their quality.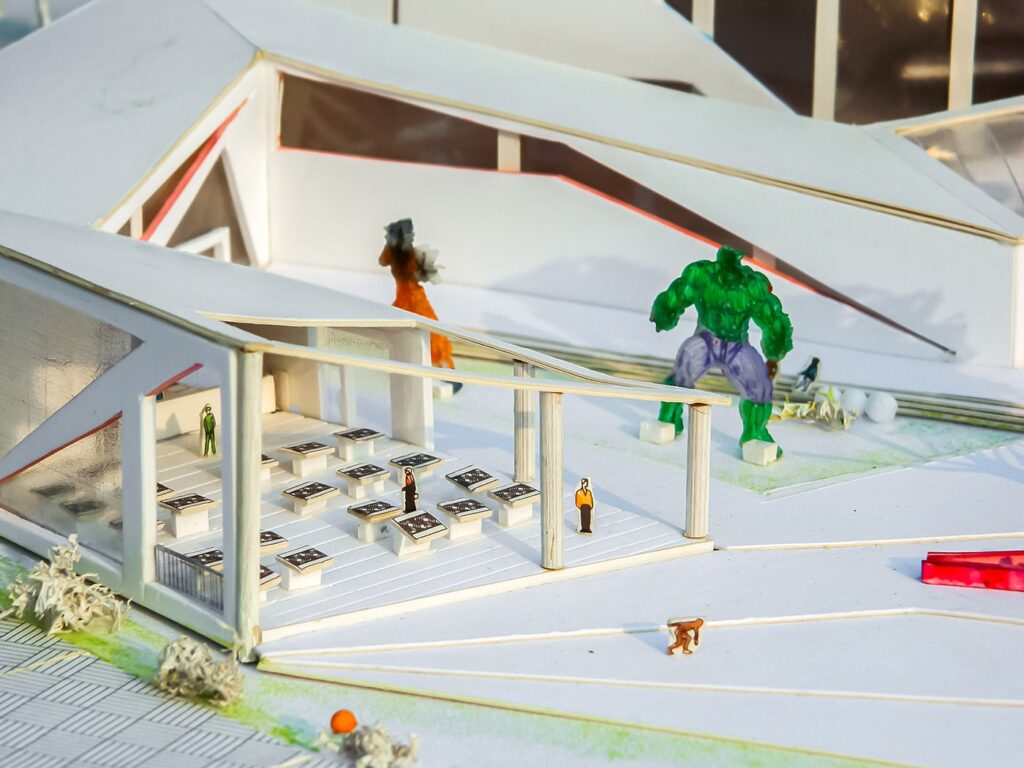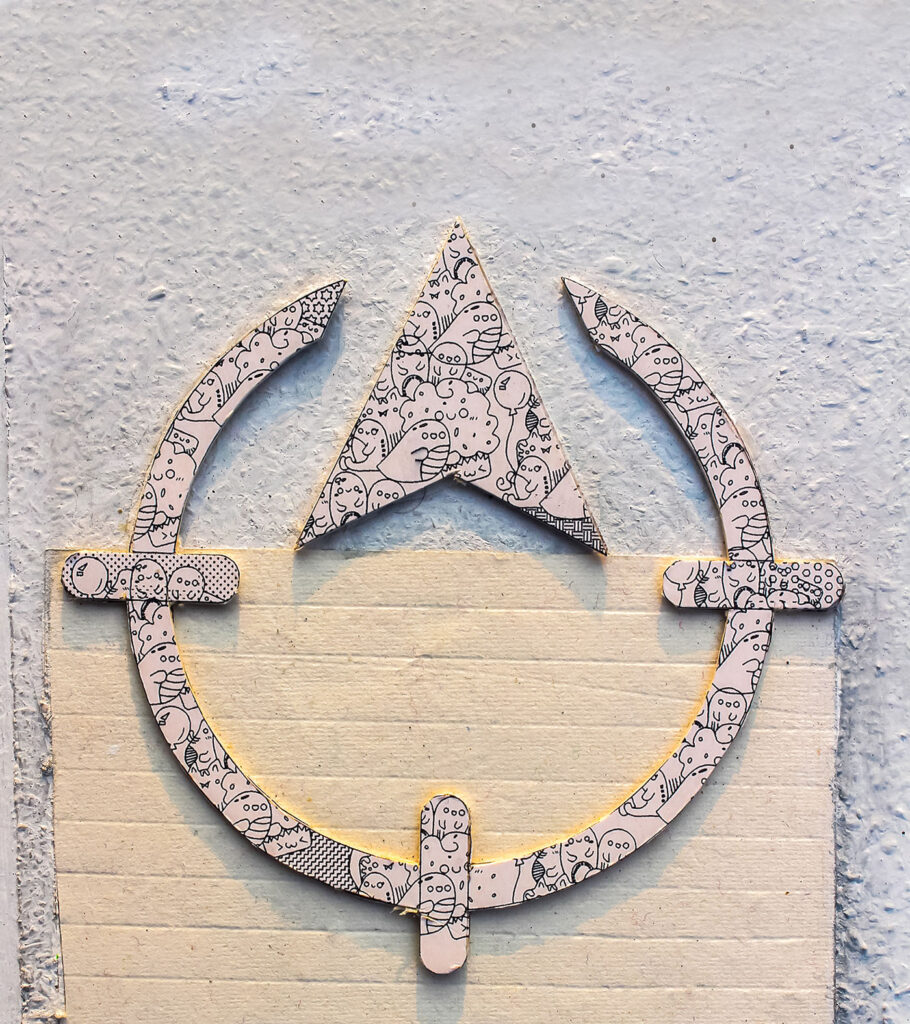 In order to improve cartoon and comic culture in Bangladesh, a combination of the academy of cartoon and comic art is proposed through this thesis. An institution to create skilled cartoonists, to succeed in this highly competitive field, make others understand about this profession and encourage others in this field. There should be scope for every cartoonist to grow and thereby, expand the cartooning scene of the country. This thesis is proposed by Jannatun Nayem Upoma, a student of Primer University, Chattogram. The location of the project has been considered in Purbachal, Dhaka.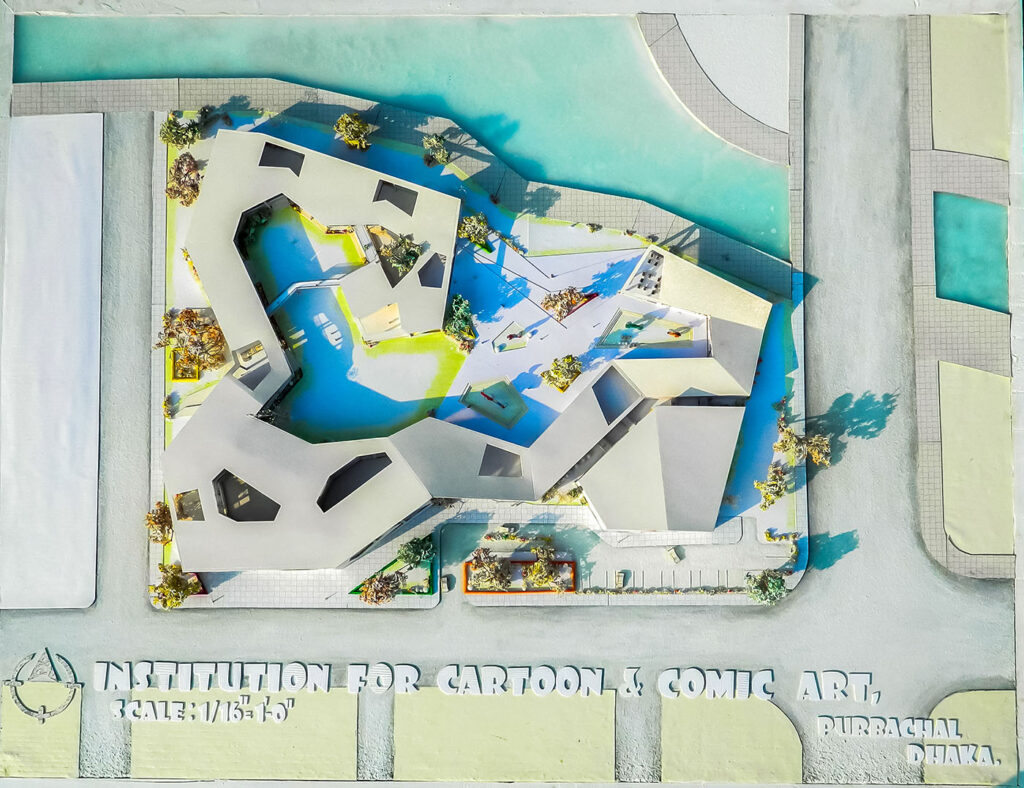 PROGRAMS:
Administration, Academic facilities, Faculty facilities, Library, Canteen, Entertainment (Gallery, Seminar, Hall of fame, Comic shop, Cartoon booth) and Cineplex.
The site is divided into two zones private (academic) and public (cineplex, gallery, seminar and comic shop), sculpture court is the interaction zone. Visitors will be able to enter to public function via a hall of fame, where institutional achievements, awards, projects will be shown to inspire them. The canteen is placed with other public functions so that when there will be no public activity that side of the site will be cheerful.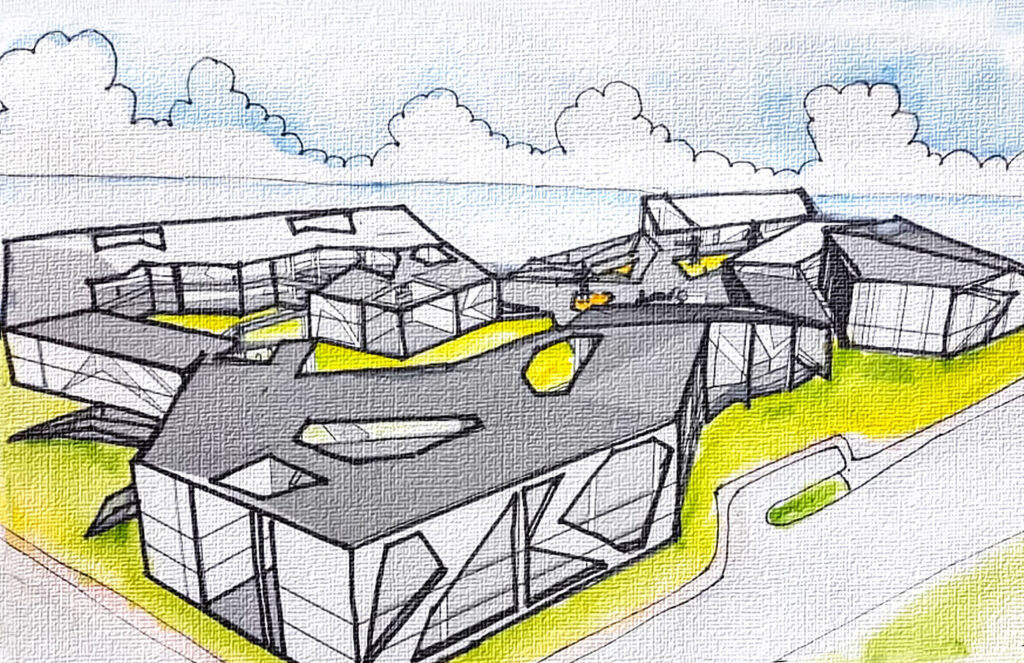 CONCEPT:
Cartoons and comics are all about drama, thrill and excitement. There was an attempt to express that excitement to a visitor by making them walk through the corridor, where they can experience the thrill by continuous changes of view. To create this drama, double-height space, solid-void, roof punch, bridge, sculptural stairs etc. is designed. Double height space creates floor to floor visual connection. The basic idea was to create a form that gives a feeling of the fantasy of cartoons and comics. A form that communicates with the people about cartoon and comic art. Studying the features of dialogue boxes helped to create communication with the audience. There are lots of dialogue boxes used in comics, such as speech balloons, thought bubbles, burst balloons etc. For cartoon and comic art, this institute will be the one bold step towards its success.