With the rapid growth of urbanization and commercial needs, recreation spaces are getting compromised, resulting environmental degradation, lack of social interaction and in some cases – turning the cities into a concrete jungle. Vertical recreational area can be a feasible technique to bring pleasure to the urban people due to the increasing urban growth and lack of open space. It will benefit the economy as well as the quality of life for the citizens. This project is proposed by Rakibul Islam frombChittagong University of Engineering and Technology. His Studio Guides were: Tazia Rahman, Biplob Kanti Biswas and Amit Imtiaz.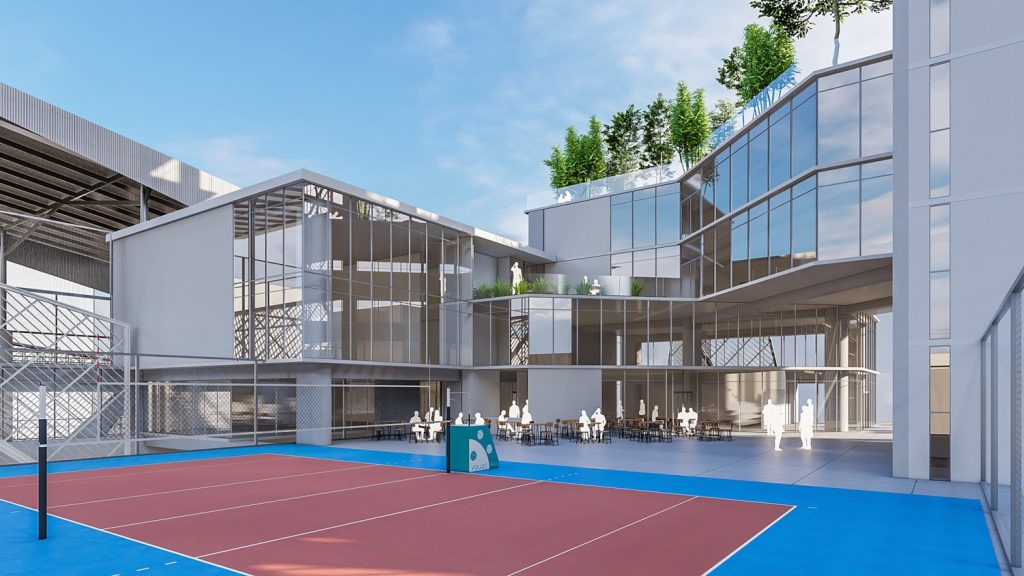 There are numerous large and medium-sized open areas located around the city of Dhaka. However, these open areas are frequently underutilized. The open space's location and accessibility are two factors that contribute to this. The physical location of these areas greatly influences whether or not they will be used regularly. The community-based Gulshan youth club offers a range of sporting activities in an urban setting. Its central location in Dhaka's business sector gives it the ideal place to construct a new sports complex. A sports and recreation facility can be proposed at the location, which will serve a variety of activities such as indoor games, libraries, seminar halls, rental parking, restaurants, gymnasiums, swimming pools, and other games that can be accommodated inside a building, taking into account the viability of the site and the growing need for urban activity space.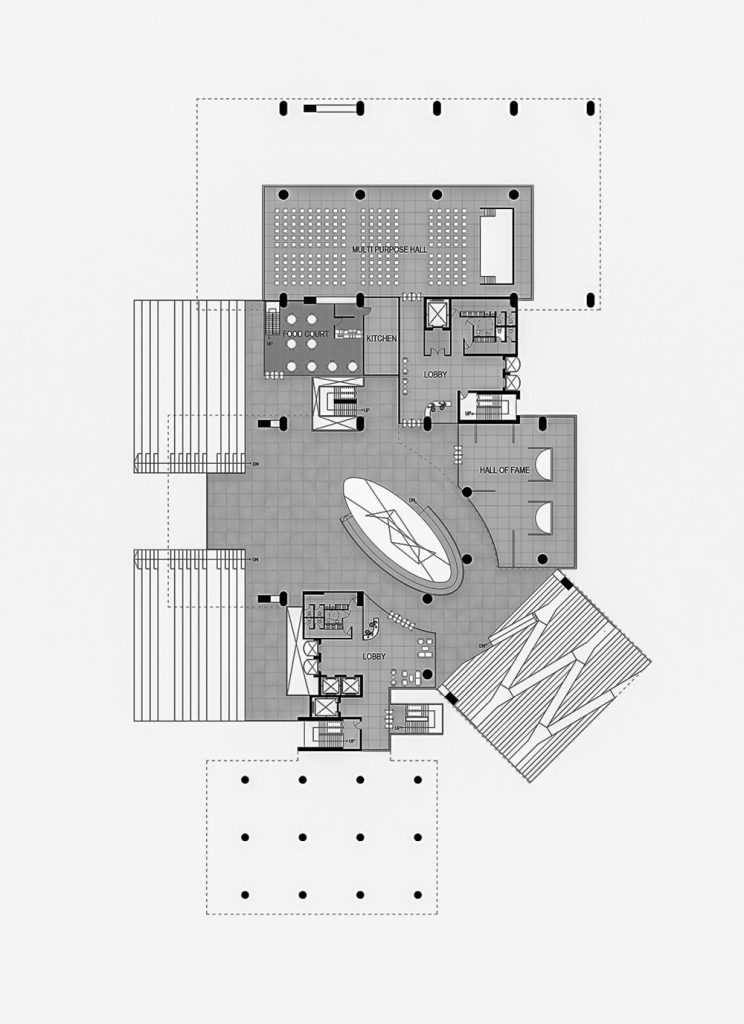 The preservation of the existing green space is one of the key design objectives because it is rare in a densely populated metropolis like Dhaka. The games and activities are divided into groups based on how much room they needed. Consequently, the structure is split into two towers. Large-scale activities including seminar halls, gyms, swimming pools, and football turf are accommodated in one tower. All types of indoor sports and activities, in addition to administrative functions such as office and accommodation are available in the other tower.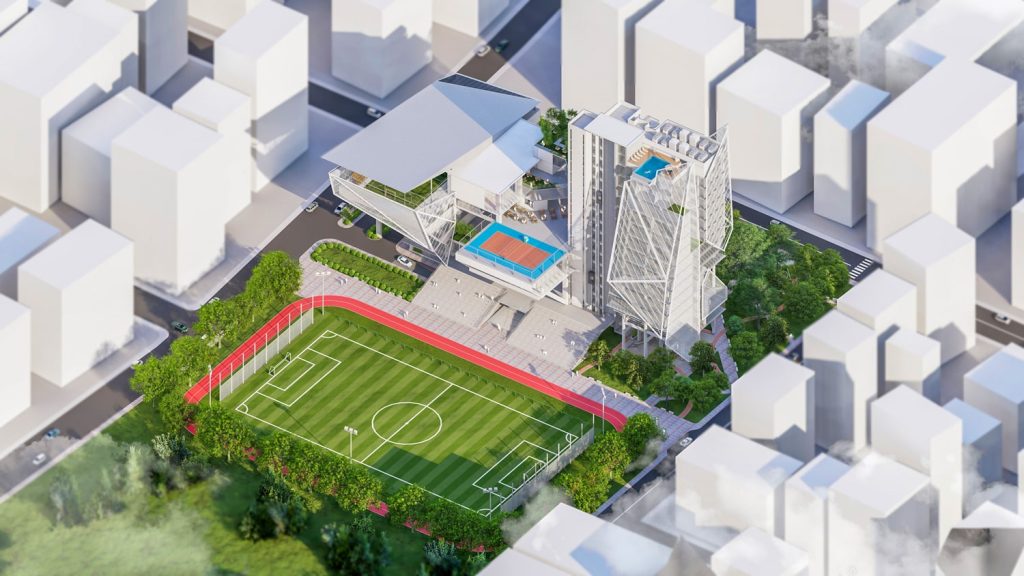 The ground floor is mostly kept unobstructed for pedestrian mobility. To make the building accessible from all directions, a public plaza has been built. To meet local demands as well, an underground parking has been added.