About Us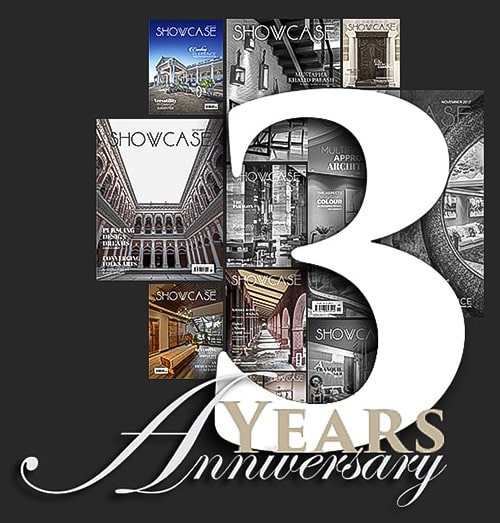 Showcase Magazine is the first ever architecture, interior design and art magazine in Bangladesh. It is a vibrant monthly celebration of influential names in design and art, innovative projects, design ideas, products, culture etc.
Launched in 2015, the magazine evolved over the years and is increasing in circulation and broadening in scope making it the byword for design and art in Bangladesh. Today, Showcase Magazine has a circulation of 10,000 per issue that is distributed in Bangladesh, India, China, Malaysia and Singapore, and has immense influence in the realm of architecture, interior design and art. Led by Editor Dato K. M Rifatuzzaman, the team consists of renowned advisors, design journalists and other domain experts.
Showcase Magazine is available in both printed version and online version, offering constant original coverage of architecture, interior design and art worlds, new shops and products, travel destinations, exquisite home designs etc. It features design ideas, market trends, and takes a peek into the home and lives of some of the most fascinating people in the world of design and art. A select readership of architects, designers, artists, decor enthusiasts and other design professionals from across the country forms its core audience. In addition, its conventional business model includes big sponsors, marketers and key role players.
As a magazine, Showcase has one of the most enthusiastic, creative and experimental set of contents. In a country like Bangladesh, where design and art have yet to profoundly mark its statute in market of opportunities, Showcase Magazine is innovative in spirit and pragmatic in progress.