Satori and Lumiere have been household names for home decor pieces, tasteful transitional pieces and appealing accent pieces. Their new two storied store is redesigned, revamped with style and grace. The concept for their new look has been primarily white and gold, with lots of space to display all the great products Satori has to offer.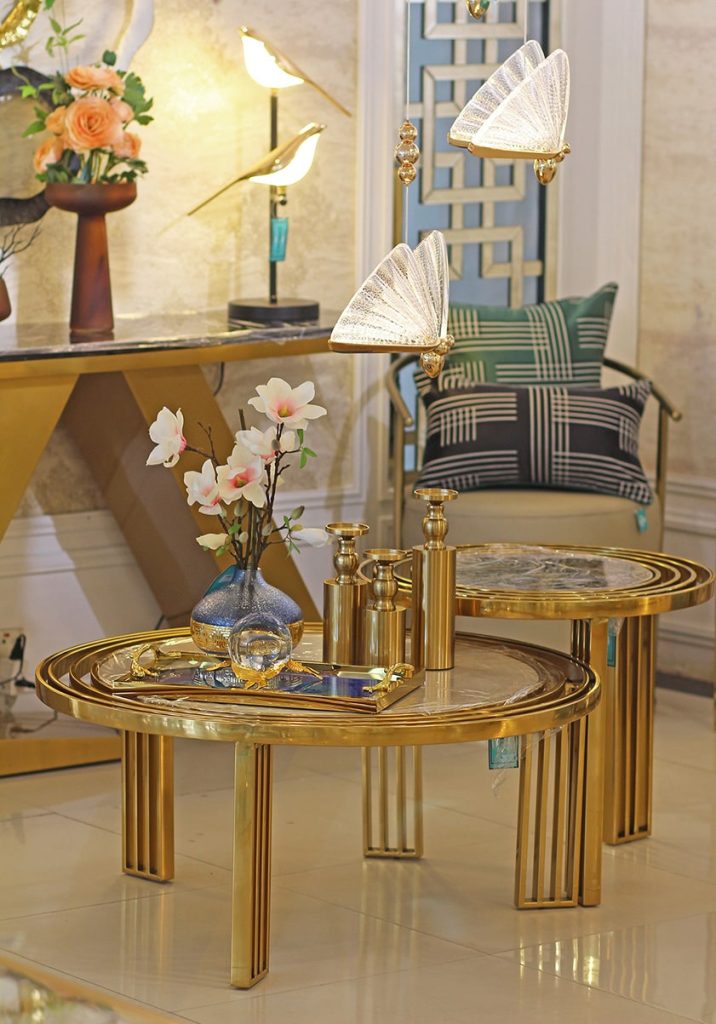 The counter space for the new Satori has a whole new look, with white marble topped counter, accented with gold, but the main point of the counter is the mirror with the diamond shaped detailing with the Satori logo. The mirrors on the bottom of the counter help to make the space look bigger. This is another theme incorporated into the new store. Lots of mirrors have been used not only to display them to customers but to also help the visual appeal of the space by making it look bigger and brighter. By keeping the store color white, it adds as a background to help the other products shine. The gold accents assist by adding luxe to the look.  The real star of the show is the stairs leading up to the second floor. White marble stairs with tasteful gold detailing, a delicate gold railing makes the stairs have a heavenly feel. Another star of the new store is the big mirror with diamond shaped detailing, so eye-catching and appealing it has visitors lining up to take pictures in front of it.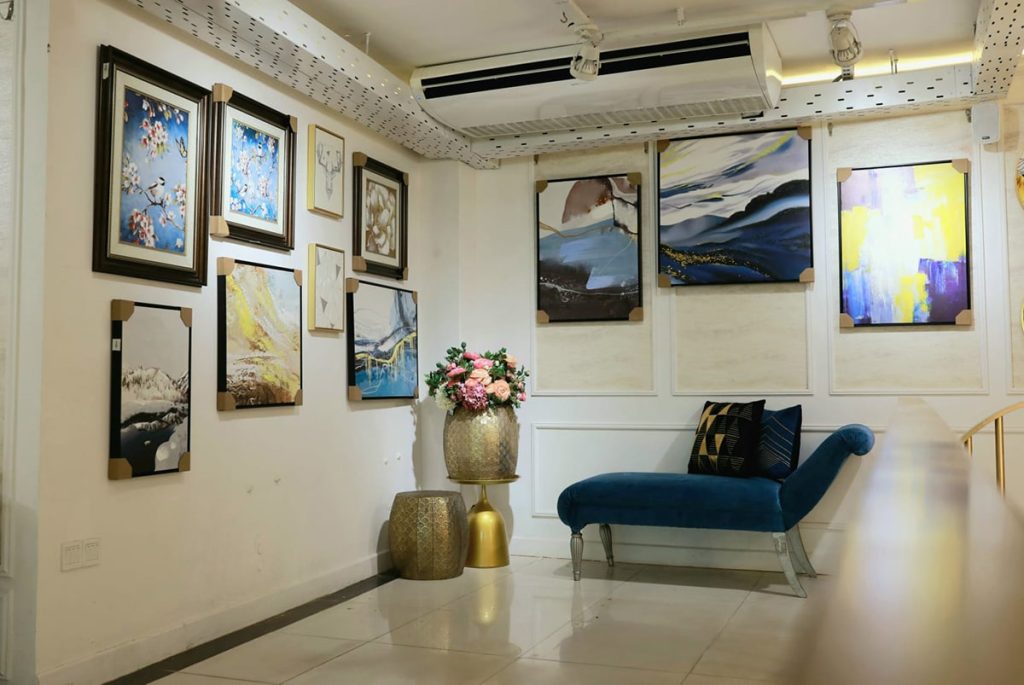 The store has spaces that are styled with Satori products that help customers browse and peruse items with ease. It also helps them see which product pairs well with another. One corner has the look of a gallery as there are paintings on the wall, a beautiful chaise lounge to the side for comfortable viewing. The new Satori is definitely eye catching and visually appealing for all the right reasons.