In the tapestry of Uttara's urban rhythm, an architectural crescendo grace the horizon — the Square Toiletries Ltd. corporate office designed by F2A+Partners. This edifice is more than a structure; it's a living testament to the convergence of contemporary vision and an unwavering commitment to a sustainable future. In the contemporary era of architecture sustainability is not an option, it has become a need. The basic thought of the design team for this project was to flip the concept of typical commercial buildings in the climate of Dhaka city. Building an energy-efficient building came out as a solution to introduce sustainability rather than focusing on maximizing space utilization.
Amidst the concrete and chrome, the building stands adorned with a defining feature — fins that dance along its backside. Beyond mere ornamentation, these fins choreograph a delicate ballet, intercepting the sun's southwest rays and in the process, etching a narrative of energy-conscious design. The significance of sustainability in modern architecture cannot be overstated.
For this project, sustainability was not just a choice; it was a necessity. The visionary team behind this endeavor sought to challenge conventional norms of commercial building design prevalent in Dhaka's climate.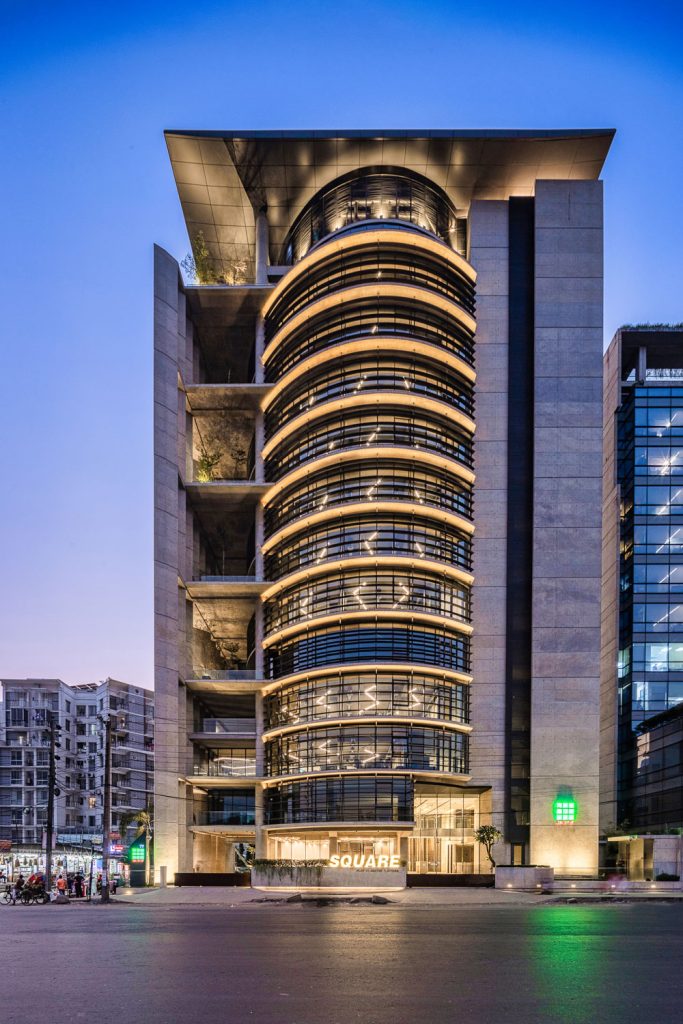 Their goal was clear — to create an energy-efficient edifice that champions sustainability over mere space maximization.
In this age where sustainability is not just a buzzword but a responsibility, this project emerged as a pioneer, challenging the norms that often shackle modern architecture. It was a conscious choice, shifting the spotlight from mere spatial efficiency to an ethos rooted in environmental harmony and resource optimization. For over three and a half years, the structure metamorphosed from blueprints to reality, fueled by a vision of energy efficiency. Concrete received a double coating, vertical fins stood guard, and trees found their home within these architectural accents — all echoing the symphony of sustainable practices. Guiding this transformative journey was a Filipino electro-mechanical maestro, adding an international flourish to the local tapestry.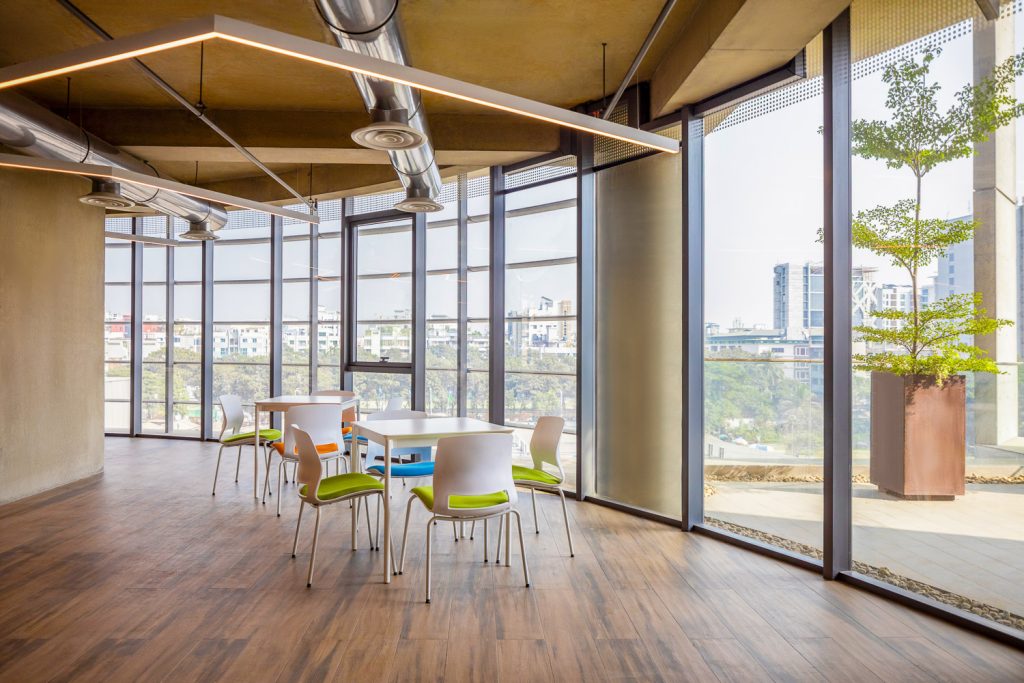 The building's location, embraced by roads on three sides, gifted it with nature's own spotlight — daylight. Every strategically positioned window and aperture beckoned the sun's embrace, ensuring a vibrant and inviting workspace. The grand entrance unfurled a central assembly hall, an ode to spaciousness and transparency, inviting employees and visitors into a world of glass and a tranquil water feature. With three basements, 14 floors, and a helipad crowning the summit, each level was a canvas for meticulous design, promising functionality without compromise. Interiors were curated with purpose, prioritizing not just aesthetics but also the well-being of its occupants. Green terraces offered oases of calm, an embodiment of the building's commitment to harmonize with nature.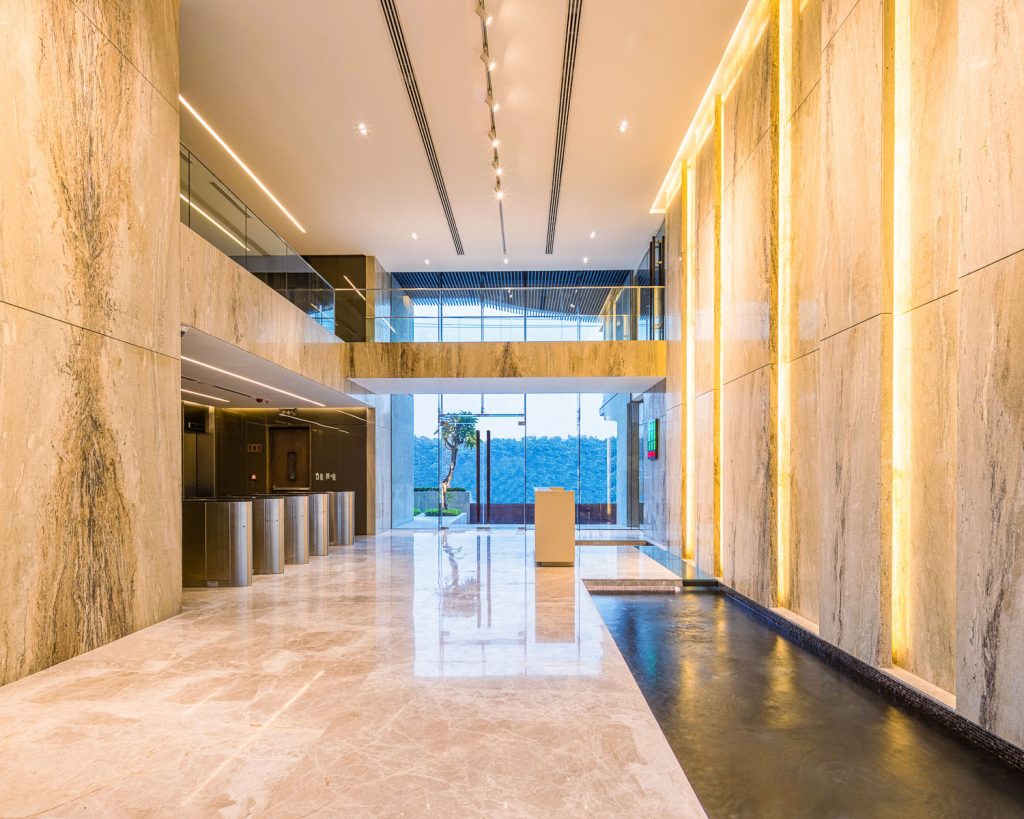 The helipad, perched high above, stands as a testament to human ingenuity, a fusion of form and function what sets this helipad apart is its flexibility, brought to life by carefully designed joints. These flexible connections allow the helipad to respond dynamically, accommodating the varying forces and movements inherent to aerial landings and takeoffs. As a helicopter lands, the helipad flexes, absorbing the impact and ensuring a smooth touchdown.
Photography By City Syntax