Questioning the concept of periphery, Azmeer Hossain has created a unique language of technique spanning his life as an artist. The Puran Dhaka-born artist received his Bachelor of Fine Arts in the Printmaking Department at Charukola. Then spending three years in the School of Visual Art, New York and later in 2006 he attained education in Painting and Mixed Media from The Arts Students League, NY. Hossain has participated in numerous exhibitions over the years, 'The Beckoning Horizon' was his fifth solo exhibition.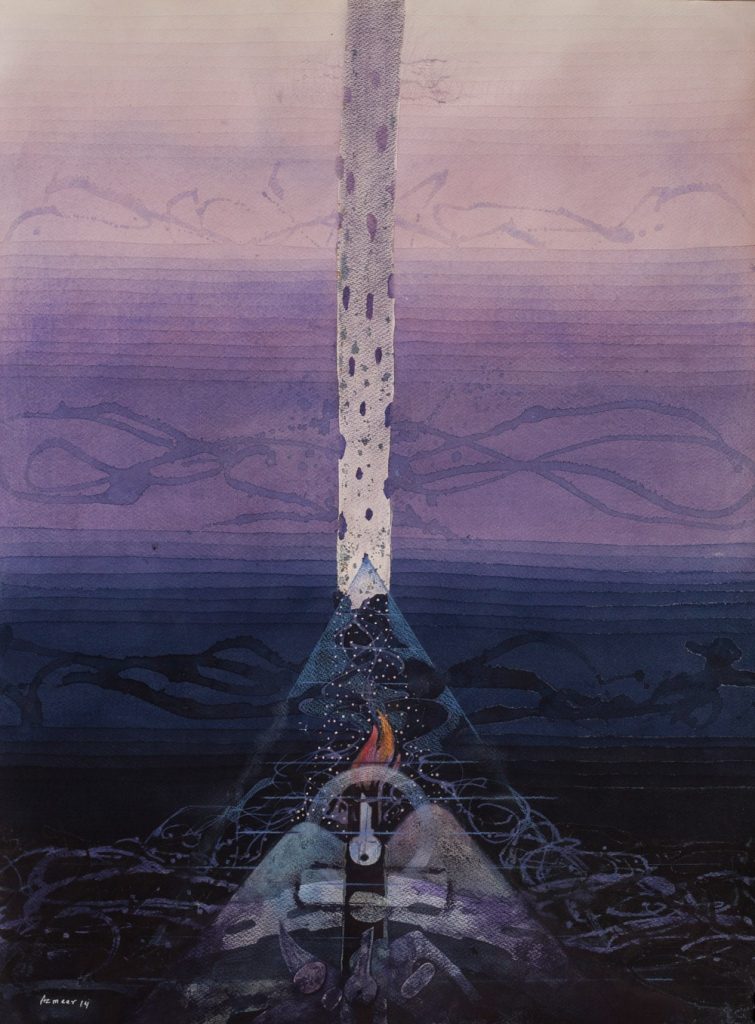 Moving on from mixed media due to his particular fondness for watercolour, the artist extensively speaks of his want to technically develop this medium. "There are a lot of misconceptions regarding watercolour, 'it cannot be used on a layout, it's too time-consuming and it cannot be a proper painting'. With this medium there is a matter of space, creating optical illusions of distance through the compiling objects on the one-dimensional space which I highlighted in my recent show 'The Beckoning Horizon'".
He explains the process of separating the layers to create distinctive lines of colour that appear after every new layer is dried. Disclosing the intricacies of the techniques used he states, "I use a blocking technique to create lines within my art with art masking fluid, I can later punch other colours within these lines if I so desire. When I create and use these techniques, there are often roadblocks and I myself have to find solutions to these issues of my own creation. This technique is a language that is unique to me and I am always looking for means to enhance my methods, to understand and add to the mediums I utilise."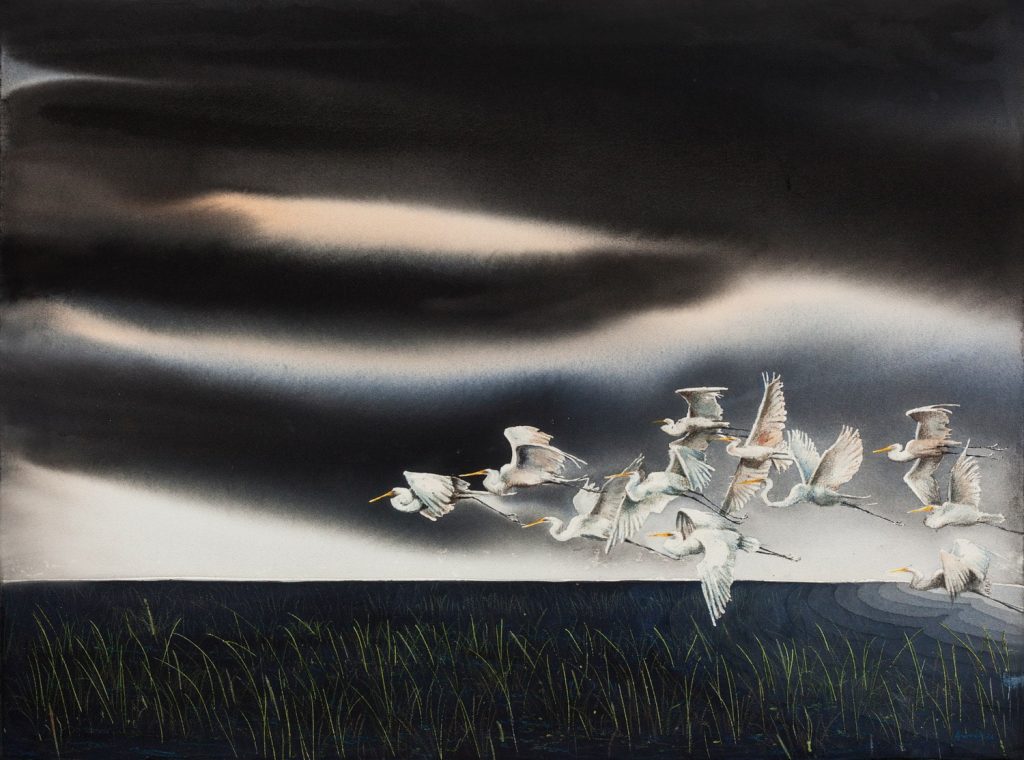 Primarily working on landscapes, he denotes that with landscapes, the most prominent feature that our eyes are drawn to are the colours.
He states, "If we were to stand before a mountain, the dimensions that we see are actually layers of colour. Within these, there are two forms, organic and geometric and these forms work in harmony. Even while working with abstract forms, I maintain a balance. The form itself is abstract as it is relative to the perspective of the viewer, the perspective shifts, the form shifts."
He further explained with reference to the horizon, it is often seen as the end. But to him they are beginnings,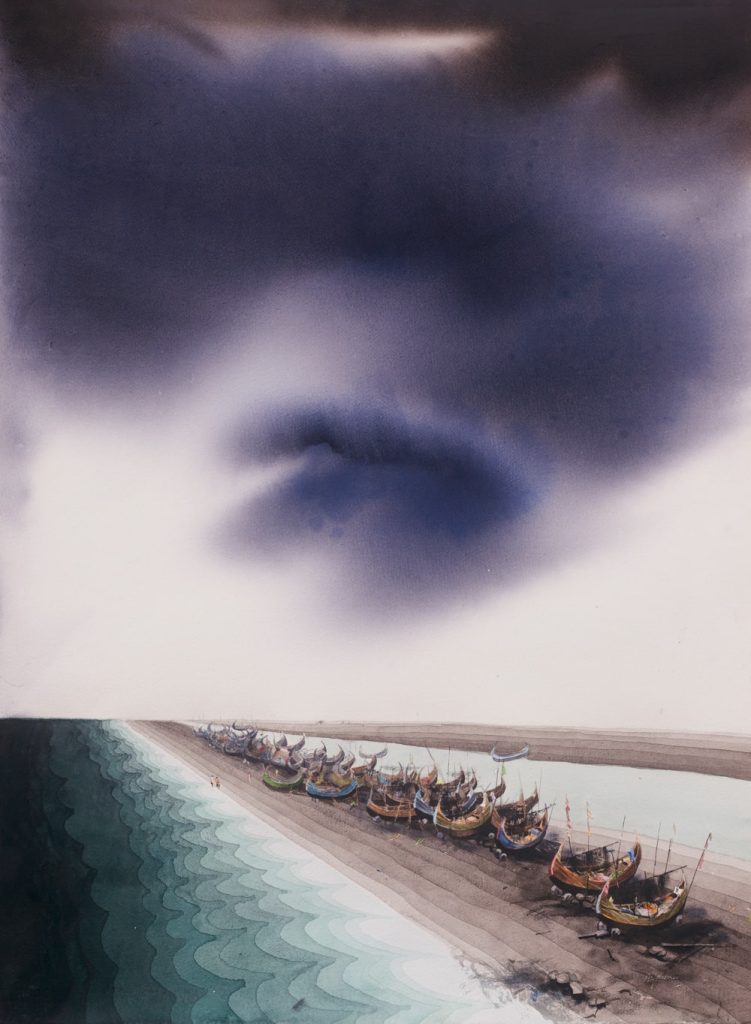 "If I were to stand on that horizon, I would see another horizon and so forth, creating an information loop that raises the question of whether tangibility of the physical world and what we denote as 'reality' is actually a mirage."
At a glance the artwork offers elements of abstraction and photorealism, however, the more one looks, a plethora of previously unseen elements slowly emerge, allowing the viewer to experience the same art in continuation.
To Azmeer Hossain, it was clear that art is the life he would choose from a very early age. His journey was however not one without turbulence. There were many instances of disappointment and points of inspiration. He particularly lauds two individuals as beacons in times of uncertainty. "Kalidas Karmakar sir, Kaalida provided immense moral support throughout the time I was residing in New York. Post returning to Bangladesh, there have been times where I had bouts of artists block which I was able to overcome thanks to Monirul Islam sir. Ever since, Monirul Islam sir has been a constant source of support and inspiration."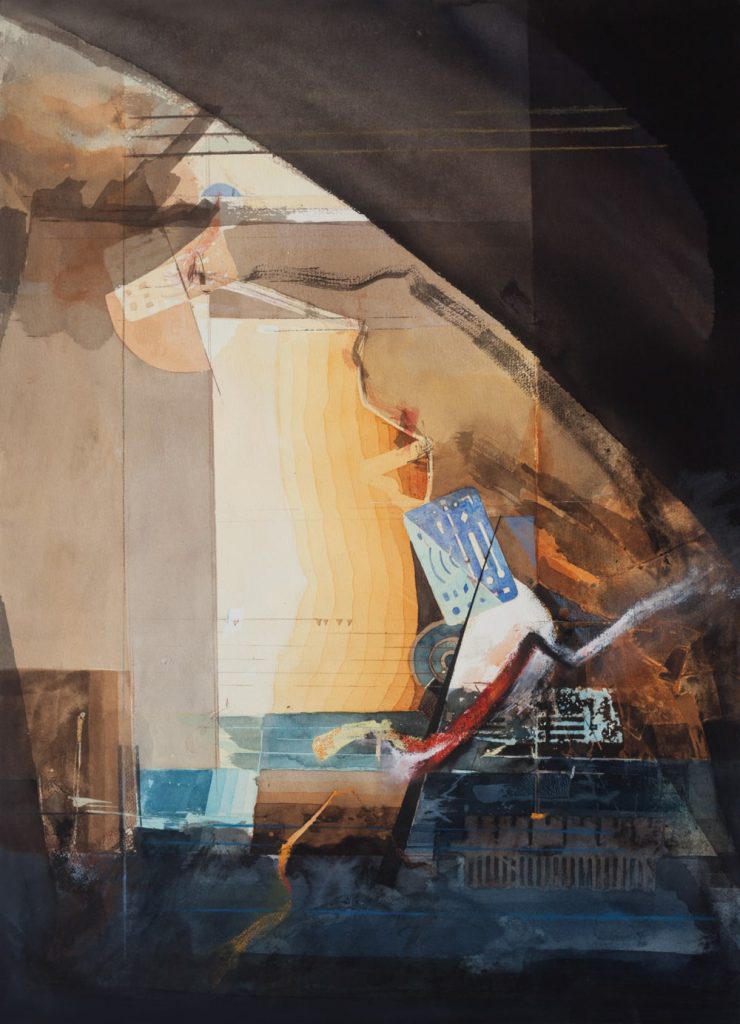 Having resided abroad for nearly 14 years, the dimensional artist describes his life as being "halved", half abroad and half in the country. As such he describes the resulting colour chart of his preference as "a blend of my two lives into one".
Not one for planning, Hossain's art takes on a life of its own as he moves forward in his processes.
Sometimes basing his work around a specific object or using a photograph as a reference. However, he notes such landscapes within his art do not exist in our reality. He composes a distinctive world within his references, forever ruminating on how to add layers into the reality of his making.