Preeti Dev, a gifted painter from Gaibandha district has made notable advancements in the field of fine art. The artist showed a profound love for drawing at a young age, which she nurtured in addition to her schooling. She has gained many accolades and recognition for her extraordinary painting talent and distinctive style within a very short period.
The artist who was born on June 29, fell in love with painting as a young child. She was fascinated by drawing, but she suppressed her interest in favor of studying. Preeti attended the British Council to obtain her A Levels in Art and Design and a Diploma in Fashion Design. She later earned an MBA in Human Resource Management from Sylhet International University. She is presently pursuing a B.F. in Fine Arts at Dhaka Art College.
Preeti Dev uses a variety of tools and strategies to express her creative ideas. She emphasizes diversity in her artwork and is skilled in using oil, acrylic, charcoal, watercolor, and pen and pencil sketching.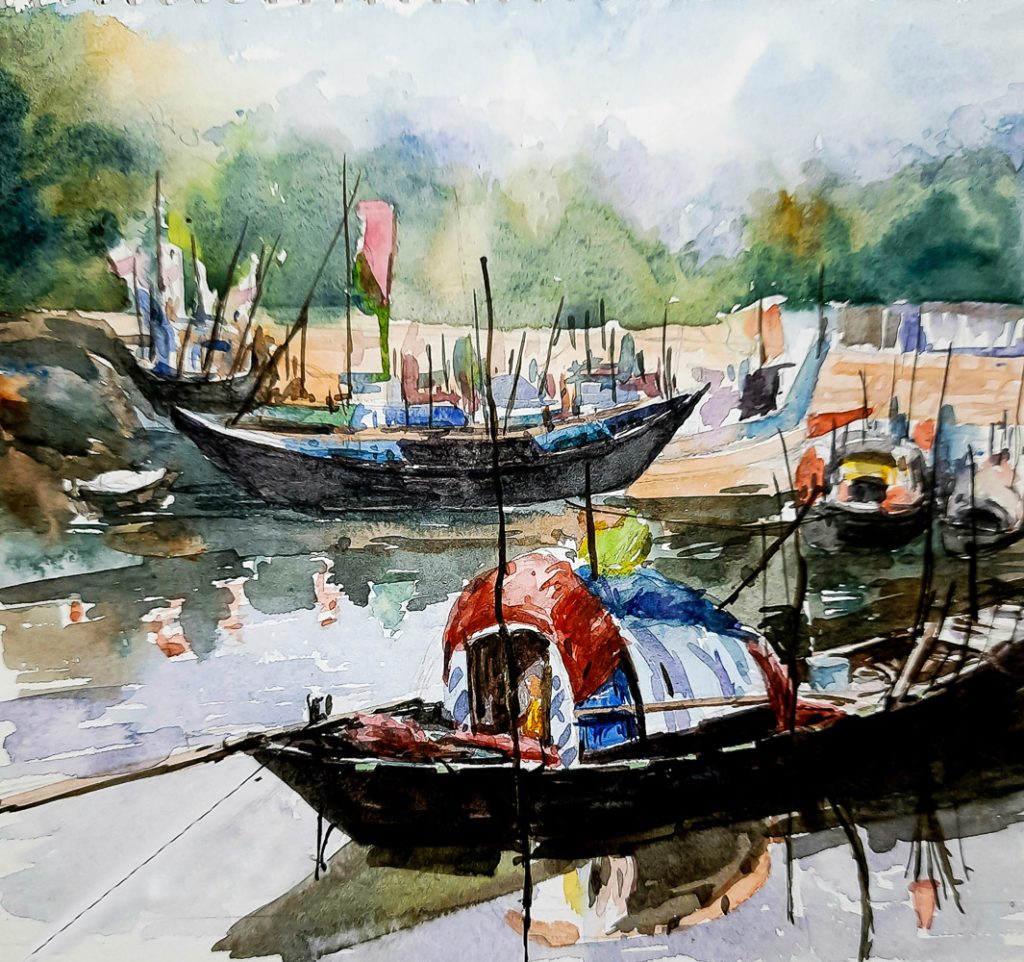 However, Preeti finds that working with watercolors and sketches is her favorite method since they give her the chance to capture softness, experiment with color perspective, and create a sense of light and shade. She believes it is not necessary to have expensive tools, colors or other mediums every time. Magic can be created with the simplest things.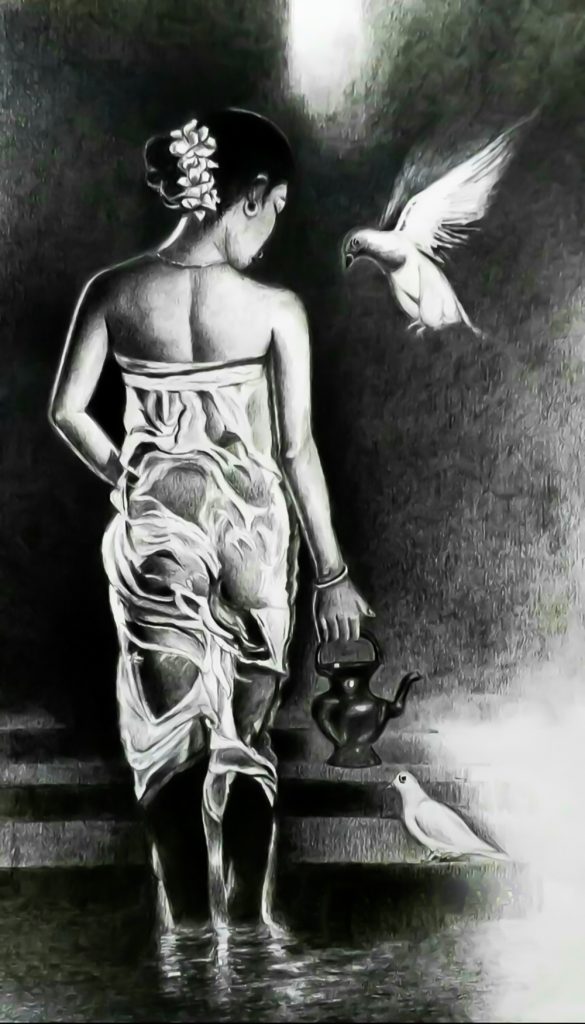 The artistic ability of Preeti Dev has been acknowledged on both national and international forums. She has created over 3,000 pictures, produced countless book covers, and contributed to numerous stories and novels in the online daily Calcutta Sarbar Khabar. She actively participates in 'Rang Tuliti Muktijudda' Art Camp and frequently travels to villages to paint landscapes and build relationships with the local populace. Preeti Dev has persisted in her artistic endeavors despite experiencing obstacles to funding and social pressure to choose a more traditional career route. Many people tried to discourage her by telling her to concentrate on a new career or merely pursue the arts as a pastime. Preeti persisted nonetheless, painting covertly in between her different occupations and devoting her time to constant practice.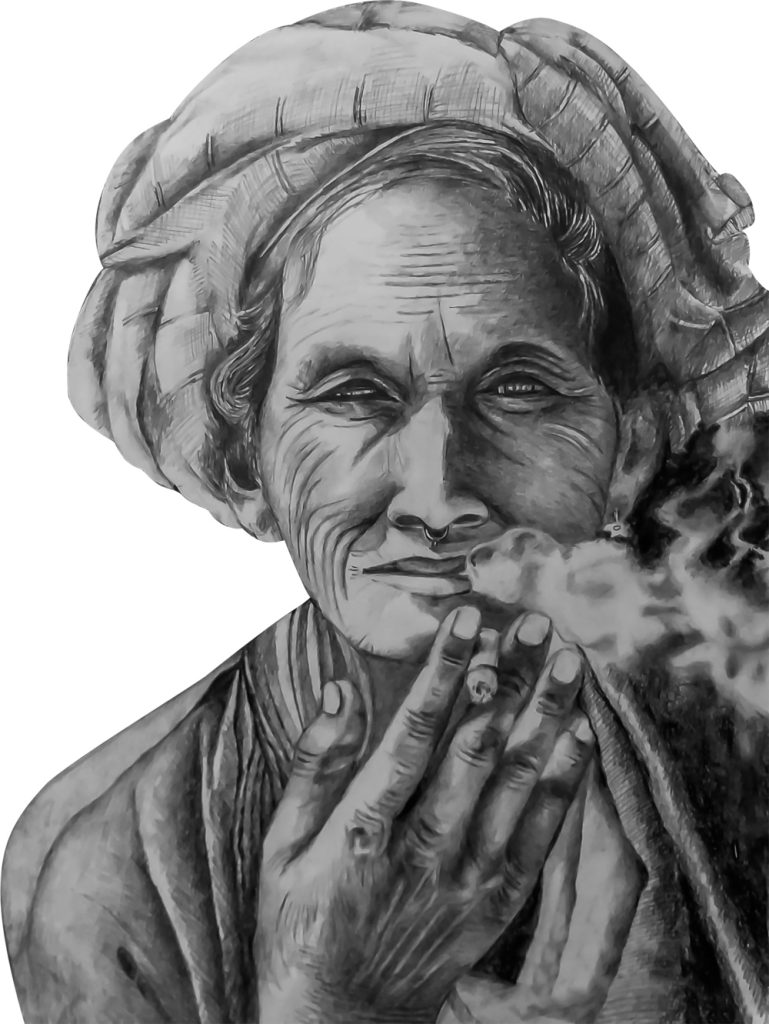 She emphasizes the value of perseverance, consistent practice, and uncompromising devotion to the craft.  As a piece of advice, Preeti urges young artists to pursue their passions while letting go of any sense of competitiveness and constantly seeking personal improvement. She exhorts them to accept any obstacles that may arise and to keep their attention on their artistic goals. Preeti is now working on a new exhibition and actively participating in numerous group art shows on a national and international platform.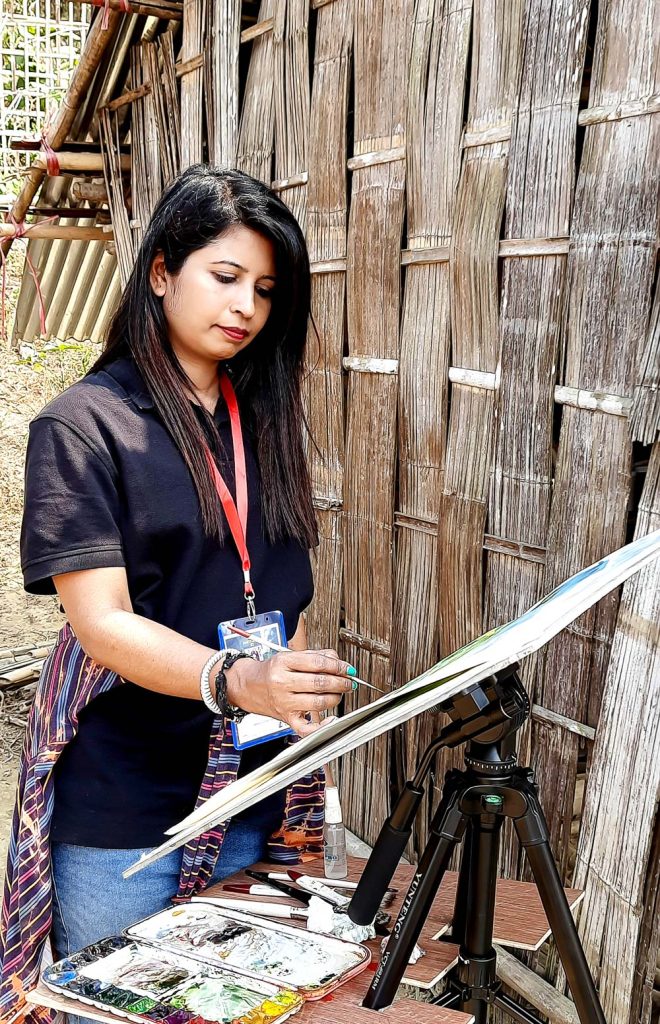 The artist has forged a distinct artistic identity via her wide variety of materials and subjects, motivating people to follow their passions and surmount challenges in order to realize their creative aspirations.