With every brushstroke, Arifa Evana orchestrates a symphony of life, her art a testament to her upbringing and passion. Having attained a Master's degree from Dhaka University, Arifa's chosen medium is acrylic paint, through which she masterfully renders landscapes and figurative art.
Inspired by the timeless works of Caravaggio and August Rodin, she infuses their classical essence into her own creations. Arifa's canvas, however, truly comes alive with her specialty: boat painting. Her artistic brush sails through the waters of creativity, bringing to life the daily tales of boatmen and the elegant silhouettes of boats. Through her art, nature becomes a living, breathing entity—its hues, textures, and moods, are exquisitely portrayed in each stroke. Her specialty in capturing the life of boatmen, boats, and the natural world stems from a deep-rooted appreciation for her surroundings. Arifa's love for nature's beauty is evident, as her art reflects the fluidity and harmony that binds the boatmen, the boats, and the waters they navigate. In Arifa Evana's art, the poetry of life is painted on the canvas, evoking a sense of serenity and nostalgia.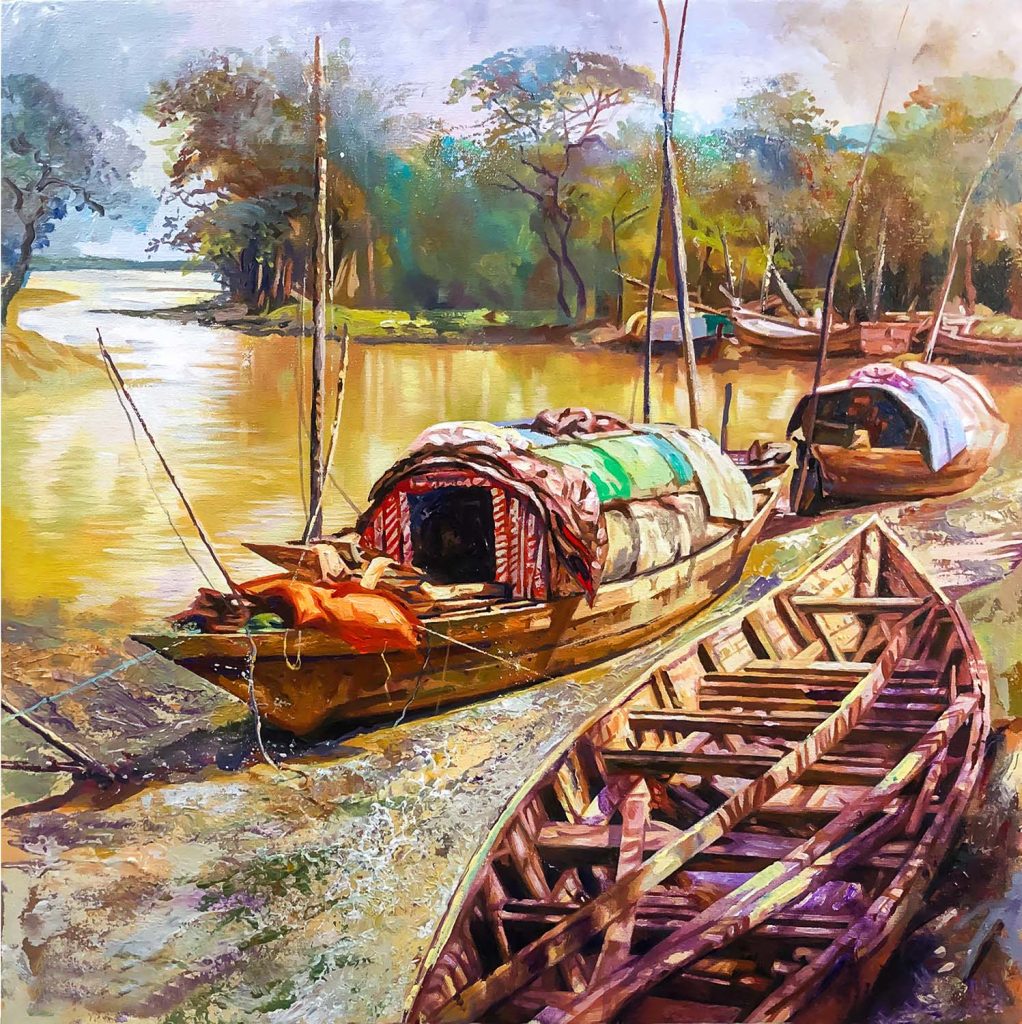 The artist's schooling happened in Narayanganj, later, she completed her honors and master's in painting from the University of Dhaka. She used to draw and paint since childhood and she learned it from a local art center though she never had any aspiration of pursuing her profession in painting. The interest gradually started developing when she reached high school. "My childhood painting teacher had a very big influence on me to pursue art and ultimately become a professional painting artist. I even had a very brief experience of learning sculpture. The teacher used to share biographies and painting works of master artists. Out of all, the works of Caravaggio, Auguste Rodin, and Rembrandt mesmerized me with their world-renowned great works", says Arifa Evana.
The artist works with most mediums; however, Acrylic has always been her desired mode of painting. She mostly does landscape, portrait, and figurative works. Out of these, she spends over 50% of her painting time on landscape. As her area of interest and specialty is boat painting, for this purpose, she traveled to different places and observed and explored boats by the river and seaside, and she still wishes to travel more to different places to explore boats in Bangladesh. Currently, she is compiling a series of boats in acrylic, and she wishes to have a total series of all kinds of boats in Bangladesh. Additionally, in the future, she desires to portray the life and living of boatmen through her painting. She also hopes to portray different kinds of weather, nature, and lifestyle of the surroundings. "All the elements associated with boats interest me significantly. My interest and curiosity increased when I found that traditional boats were becoming scarce due to modernization and mechanicalizing. Conservation and preserving this cultural heritage are important and my effort is to preserve this cultural heritage through my painting" expresses the artist.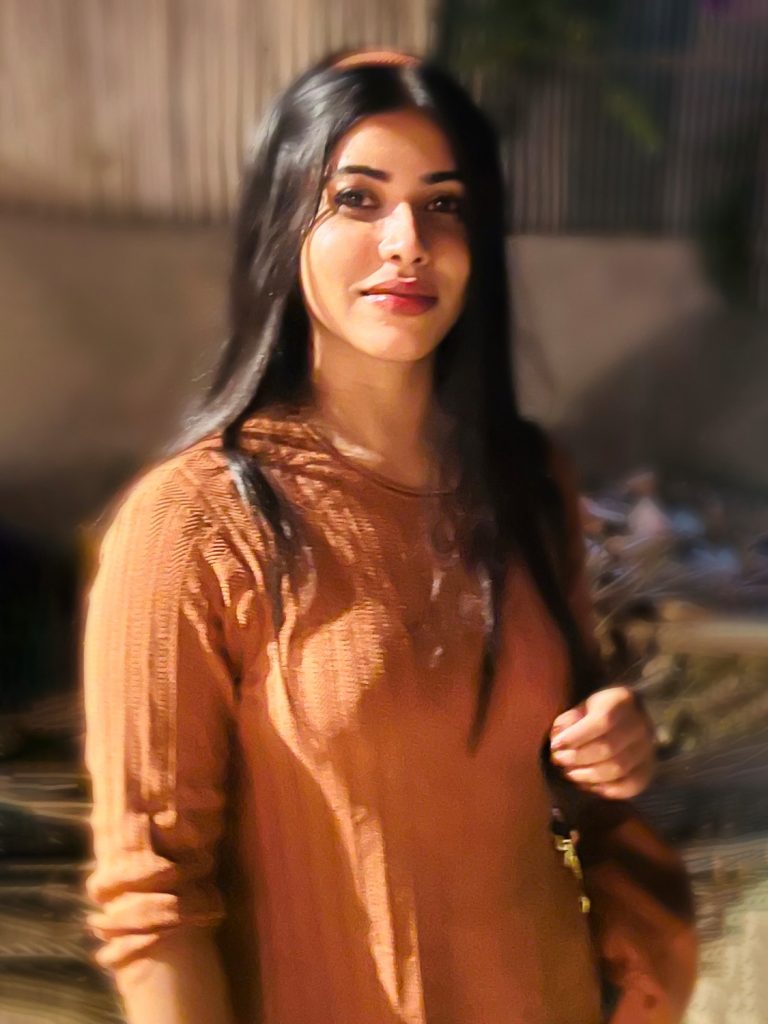 Arifa Evana states young artists come with brilliant minds and technical capacity, capabilities, and ideas. They will do even better if they get the right platform, promotion, and guidance from senior artists. Art exhibitions are held, and upcoming artists are highlighted which she finds very positive. She believes dedication, hard work, and no compromise on quality and standard of work are the key principles to success.