It can be tough to maintain and protect metal, as the material is affected by both air and moisture.  Metal by its tendency is an entirely sturdy material. It is important to take care to counteract scratches to your metal furnishings at home as they can be troublesome to expel. Here is an easy guide to get you started!
Metals that contain iron, such as most kinds of steel, will rust when exposed to air and water.  A large number of other metal completions, for example, Aero, are intentionally made to look bothered and matured, with imprints and scratches added to the metal to pass on a solid feeling of character and history. On the other hand, finishing like shiny steel has an extremely smooth appearance and may demonstrate scratches all the more recognizable. You can utilize numerous cleaners, sterilizers and bleaches for taking care of your metal decor.  However, when mistakenly taken care of, it may cause staining or erosion on steels and hence do more harm than good.
Aluminium doesn't rust but it can create discolouration and develop a rough surface due to oxidation. Discolouration can be treated with a mixture of soap, water and lemon juice. The acidity of the lemon juice will help to keep the aluminium shiny. For rough surfaces, polish it with a steel-wool pot cleaner soaked in soapy water.
Little copper things can be cleaned by boiling for an hour or more in a pot containing a blend of 250 millilitres (one container) vinegar and 15 millilitres (one tablespoon) salt per litre/quart of water. Wash with cleanser and water, flush and dry with a build up free towel. Utilize business copper cleaners on bigger items. Just make sure to wash the things a short time later with cleanser and water to totally expel the entire residue. Else, it might leave a green stain.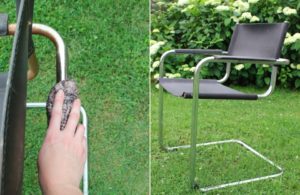 Metal candle stands, copper vases and other metal items are frequently covered with a reasonable finish to keep air from discolouring the metal. For pieces that are not utilized for cooking or frequently loaded up with water, this covering can keep the metal looking glossy for a long time. Simply dust these things utilizing a delicate fabric and check yourself fortunate. When the polish begins to wear off, be that as it may, you should expel everything to keep a uniform complete on the metal. You should need to have especially fine pieces reacquired by an expert.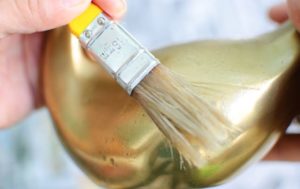 Wash metal pieces in hot soapy water and dry before polishing. You can utilize a cleaner on metal or attempt a large portion of a lemon plunged in salt. In the event that the metal piece isn't utilized in cooking, you can moderate the discolouring procedure by applying a thin layer of wax. Rub fragile metal things with a thin layer of lemon oil to moderate discolouring.
Wash pewter dishes and crockery with hot foamy water, flush and dry with a delicate fabric. Stay away from grating chemicals or metal scourers, which can scratch pewter. Expel acidic nourishments — egg, serving of mixed greens dressing, oil, salt, natural product — instantly, so they don't inspire an opportunity to harm the metal. Pewter cleaner can also be used. Pewter is delicate, so handle it with consideration; it is effortlessly gouged.
On the off chance that you have some other sort of metal products at your home and you anticipate looking after them, following these essential advances will help make your family unit metals last more-
Wipe up spills instantly utilizing a perfect dry fabric.
Clean consistently utilizing a delicate fabric hosed and a weakened arrangement of gentle cleanser and warm water. Dry with a delicate fabric.
Do not utilize dye or utilize any cleanser containing sulphuric or hydrochloric corrosive.
Avoid the utilization of steel fleece or scouring cushions as these may scratch and harm the metal surface.
Protect metal table tops by utilizing napkins and placemats to avert stamps, stains and scratches.
Metal furniture and decor items collect dust and grime just as easily as wood or plastic and have an added risk of developing rust. Whether your furniture is indoor or outdoor, it can benefit from a regular cleaning schedule to keep on shining.