Nestled on Bailey Road in the bustling heart of Dhaka, Brunch at Bailey's is a culinary jewel that has captured the hearts of locals and visitors alike. With a modest 1300 square feet of space, this bistro, owned by the talented Parisha Shamim and Jarin Tasnim Rushma, has emerged as a captivating oasis for students and anyone in search of a unique dining experience.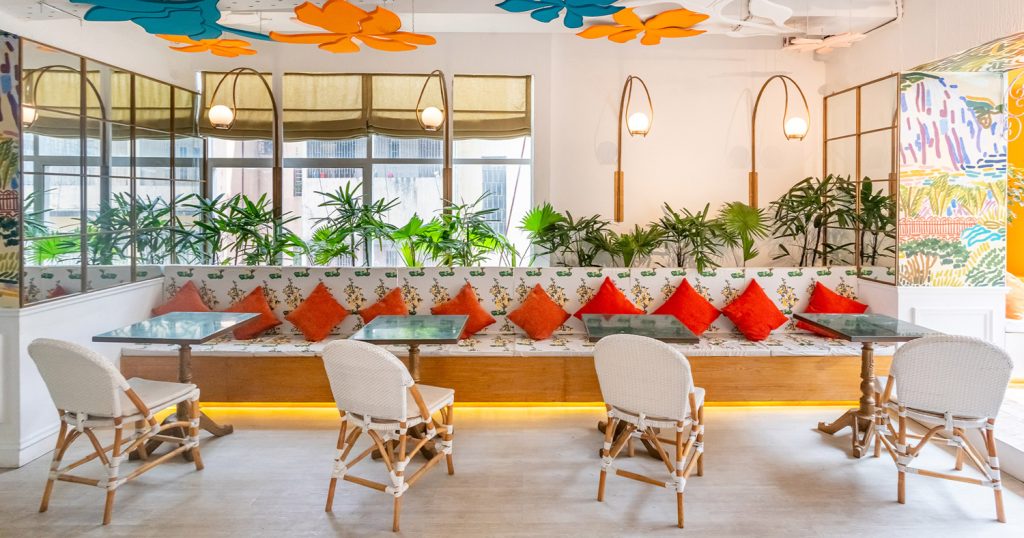 From the moment you step through the doors of Brunch at Bailey's, you are transported into a world where design innovation meets culinary excellence. The color palette sets the stage for the sensory delight that awaits. Inspired by the lush beauty of a citrus garden, the bistro is adorned with calming shades of teal, vibrant orange, and delicate blush pink. These hues elegantly complement lush greens and locally woven white cane chairs, creating an inviting and aesthetically pleasing ambiance.
However, what truly sets Brunch at Bailey's apart is its audacious response to a seemingly insurmountable challenge – the low ceiling height. In the quest to make the space look bigger and more inviting, the owners sought to achieve something that had never been done before in Bangladesh.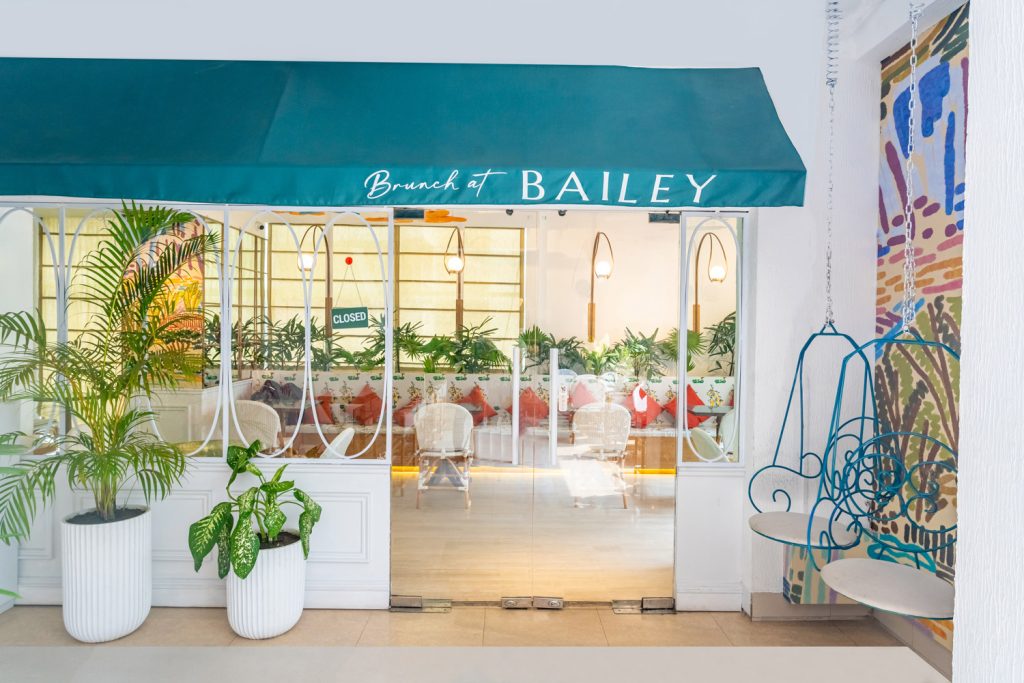 The piece of resistance of Brunch at Bailey's design is undoubtedly the captivating floral ceiling. Confronted with the constraints of a low ceiling, the creative minds behind the bistro chose to turn this challenge into an opportunity for innovation. The result is a stunning and immersive floral ceiling that envelops the entire space. It's as though you've been transported into the heart of a lush citrus garden, dining under a canopy of flowers and foliage – an experience previously unseen in Bangladesh. The floral ceiling adds a touch of nature to the dining experience, transforming each visit into a visual and sensory delight.
Every glance upward reveals a mesmerizing tapestry of blooms and leaves, inspiring conversations and wonder.
It's a living testament to the artistic ingenuity that defines Brunch at Bailey's.
This bistro isn't just about aesthetics; it's a meticulously designed experience tailored to accommodate patrons of all ages. With four distinct seating zones, Brunch at Bailey's warmly welcomes students, families, and friends. The use of timber and bamboo in the design infuses a natural warmth, creating an inviting and comfortable space.
The choice of apple-shaped lights adds a playful and whimsical charm that resonates with diners of all ages.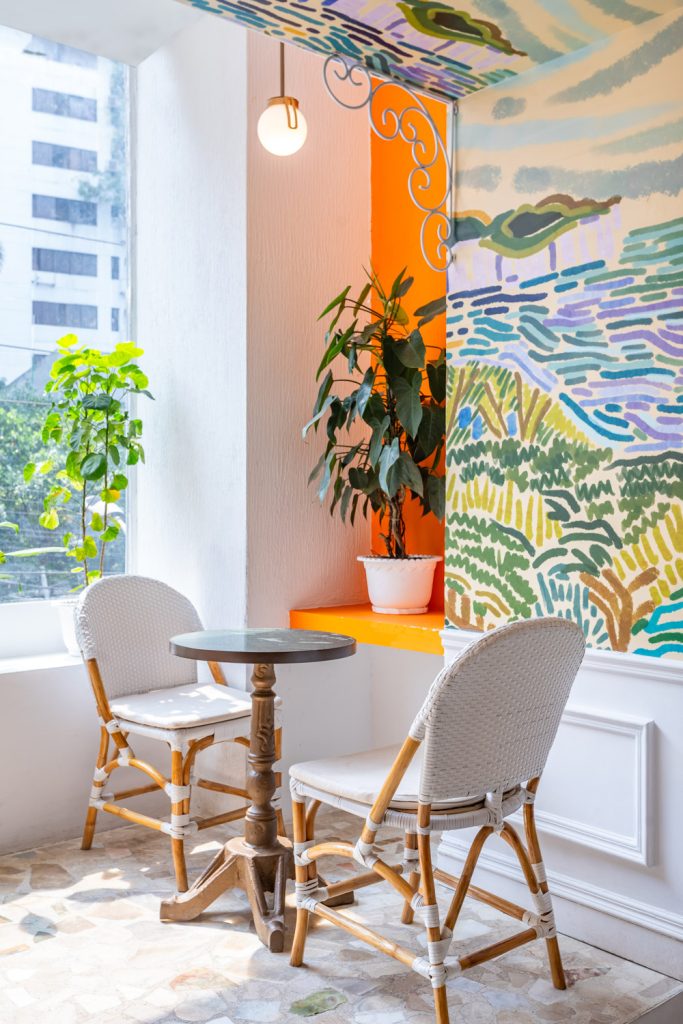 Mirrors, strategically placed throughout the space, add depth and intrigue, making every corner a delight to explore.
More than a place to dine, Brunch at Bailey's embodies a vision. It's a fusion of creativity and functionality, a place where design and hospitality coexist harmoniously. The concept is simple yet profound – to create an open space that exudes warmth, positivity, and boundless energy.
The primarily student clientele finds a welcoming home at Brunch at Bailey's, with versatile seating options to cater to diverse tastes and occasions. Whether it's sharing a meal with friends, studying over coffee, or enjoying a cozy family brunch, this bistro is designed to be your home away from home.
In just 1300 square feet, Brunch at Bailey's has managed to create a world where creativity knows no bounds. It's an invitation to step into a space where design innovation and culinary delight coexist. Every detail has been meticulously designed to captivate your senses, ensuring that each visit is a memorable and vibrant experience.
So, the next time you find yourself on Bailey Road, don't miss the opportunity to experience the magic of Brunch at Bailey's. It's more than just a bistro; it's a journey into a world of art, warmth, and vibrant energy that will leave an indelible mark on your senses and your heart.