Exhilarating, empathetic, layered, the art of Ranjit Das divulges a prolific painter, whose perpetual experimentation throughout his six-decade career seeks new means and language of artistic expression. Through his keen observation and retrospection manifested on his canvas, he has undeniably become a prominent name in the art landscape of Bangladesh.
Ranjit Das was born in Tangail, Bangladesh, in 1956. During his childhood, he developed a liking for painting and having artistically inclined parents was encouraging for him to pursue a career in arts. "My mother was a singer and an amateur craftswoman who made terracotta clay toys. Perhaps being exposed to my mother's craft skills has somehow compelled me to start painting", Das reckons. During the initial stage of his career, he used to design banners in cinemas to take care of his daily needs. After graduating from the Bangladesh College of Arts and Crafts in 1975, he moved to India to do an MFA from the M S University of Baroda. He considers his stay in Baroda to be highly impactful as he came into his prime as an artist there. "I was under the guidance of my mentor, the noted painter K G Subramanyan, who had a profound influence on my later development as an artist. He had asked me to forget everything I've learned in Art College and newly rediscover myself. Although I felt apprehensive about it initially, his advice had helped me to self-reflect and irreversibly shaped my body of work", he says.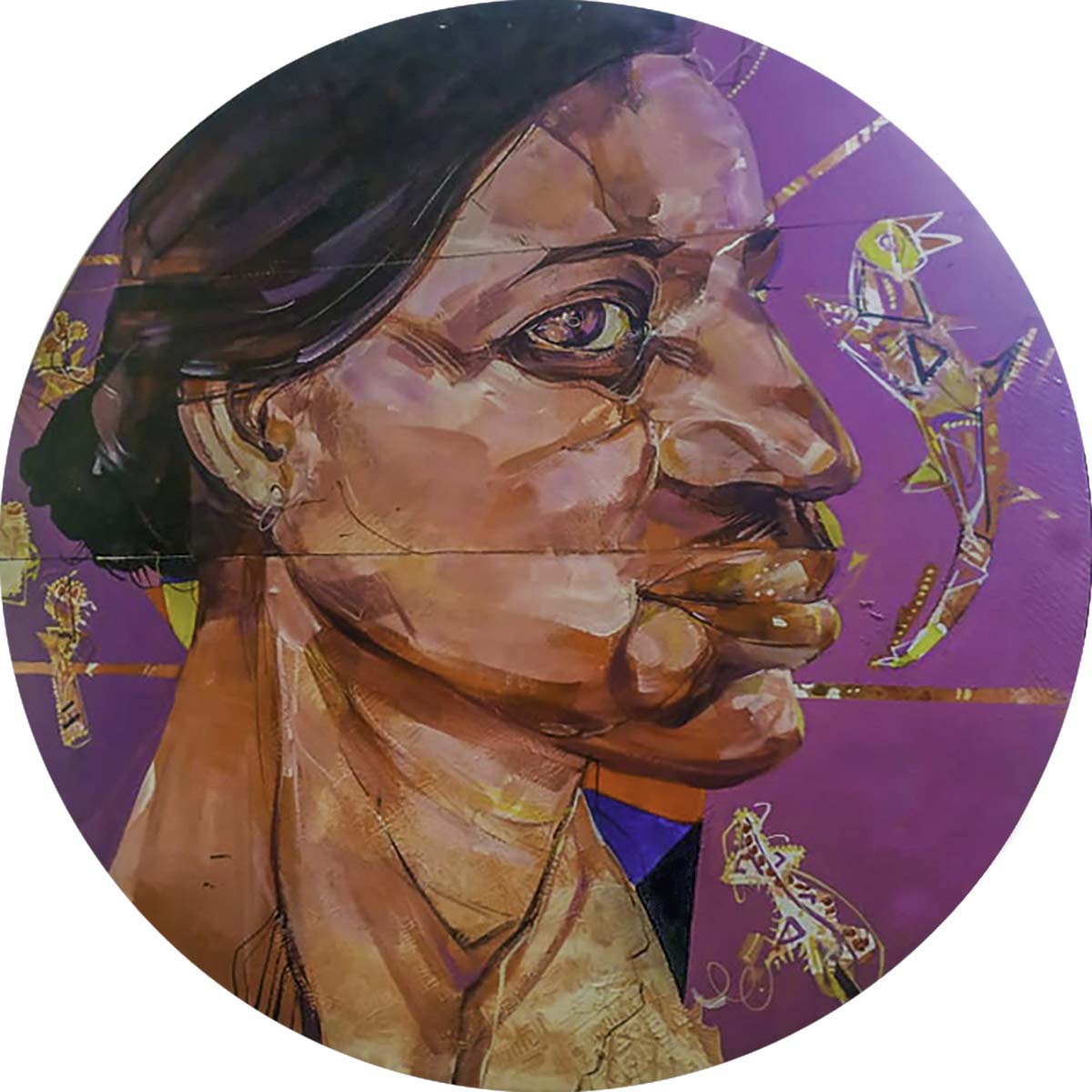 He recollects taking strolls in the Baroda slums and capturing its raw nature on his canvas. This was also when he took interest in studying structures and started incorporating geometric elements in his creations. When he returned to Dhaka, with all his acquired knowledge over the last few years, he was a much-improved artist, as reflected on his works.
Ranjit Das won acclaim when he received the Grand Award at the Asian Art Biennale Bangladesh in 1995. Other awards to his credit are the Best Award (Painting) in the 8th Young Artists Art Exhibition (1988), Honourable Mention Awards in the 9th National Art Exhibition, Dhaka (1990), the 5th Asian Art Biennale (1991) and the 2nd Award, in the 18th International Miniature Show, Florida, USA (1993). He retired as a teacher from the Teacher's Training College in Dhaka and continues to work in his studio in Narayanganj.
As a versatile painter, equally adept in portraits and landscapes, Ranjit Das is known for his reflective nature in capturing the different essences of nature, its surroundings, the transformation, the abstraction with incisive observation. His visualization of the socio-political, economic and other topics of the society are inquisitive of his own existence and correlation to the society. "Growing up in buildings, I have always been a keen spectator, viewing nature, human beings and the surrounding through my windows.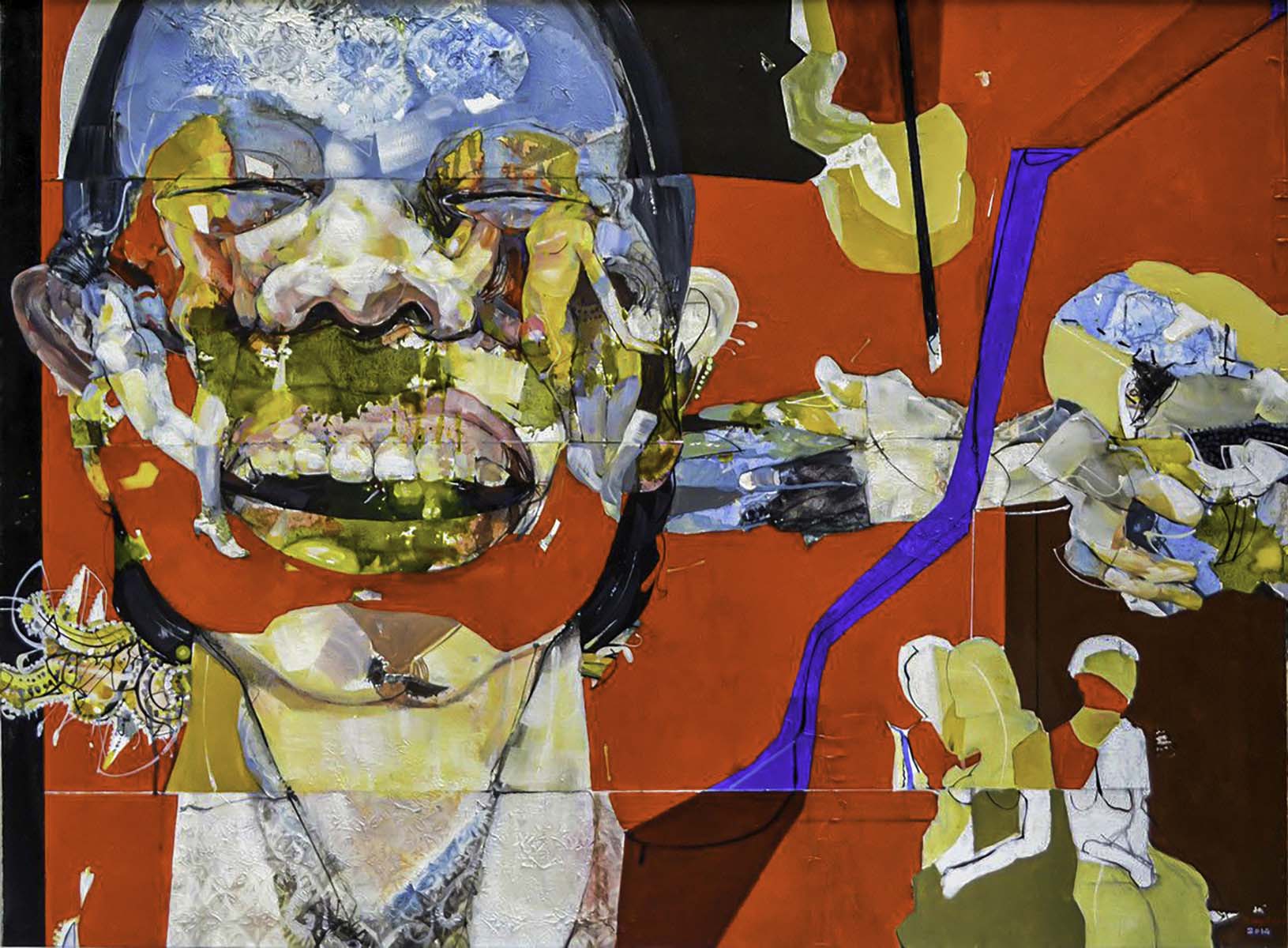 Truth be told, I think looking through the windows is perhaps the most natural and realistic way we see things. My artistic expression captures that reality into visual prose. This is why you will observe an architectural grain with geometric arrangements in most of my works" explains Das.
With his easily identifiable figurative style, Ranjit illustrates many moods- melancholy, bliss, rage, sympathetic and instability. Even in compositions of despondency, guarded optimism and empathy stands out. The 'reality' in his paintings not only capture the physicality but also the mental, emotional and spiritual states. An often frequented topic of his painting is the man and his substance, his past and present experiences.
Ranjit Das's intense journey through experimentation is as spontaneous as is exciting. An evident feature in his paintings is the mingling of figures with his personally created motifs. Sometimes he concentrates on a particular limb or fraction of the human form while other times he builds up layers of textures, revealing a rough surface. Employing architectural shapes, lights and shades, he adds exciting new dimensions to his works.
Known for the use of bright and vibrant colours, Ranjit is drawn towards shades that satisfy his creative instinct.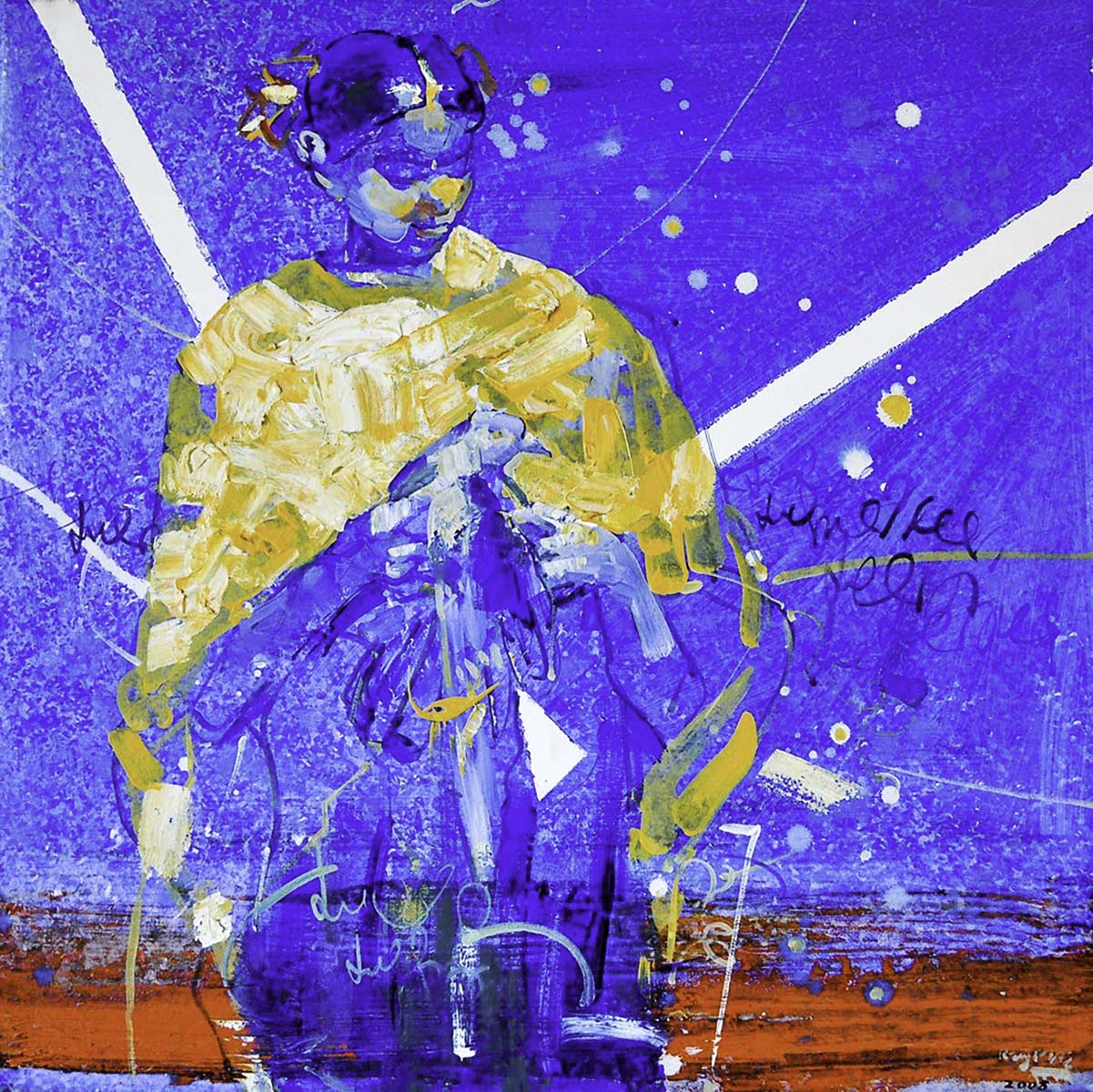 "I am inspired by the colours of nature, the palette changes as nature takes its natural course.
As realism fascinates me, I believe my work must express its beauty and fragrance in its own way, own form and own colour. It should come out almost effortlessly from one's soul", exclaims Das.
Ranjit Das is inspired by great masters from the past like Rembrandt, Matisse, Mondrian, Picasso, and Van Gogh. At present time, he is appreciative of Far Eastern, Indian, and Middle Eastern paintings, music, dance and poetry. He is equally fascinated by modern art in the forms of video and installations. He believes the current art scene is thriving, where artists are contributing in different sectors and don't have to rely on the traditional avenues of sales or gallery representation. He believes options like selling prints, working with designers, hosting workshops, designing books etc are encouraging for flourishing artists. However, he thinks artists are currently facing a huge challenge to only create works that are appealing to the galleries and collectors. Many have to succumb to the pressure of providing art that fits the criterion, which as a result greatly impacts their creativity. Das's advice for young artists is to not cave into the meaningless state of perpetual motion and seek genuine pleasure in art. From the onset of his career, Das has remained spontaneous yet truthful and mindful. His contribution to the contemporary art scene of the country is undeniable and will remain an inspiration for generations to come.