The Lavender Food & Bakery shop locates inside YN Center on Gulshan Avenue and designed by architect Nabila Haque, Elegant Construction. Its serene environment is perfect for a dessert during busy business hours or a leisurely snack to unwind at the end of the day.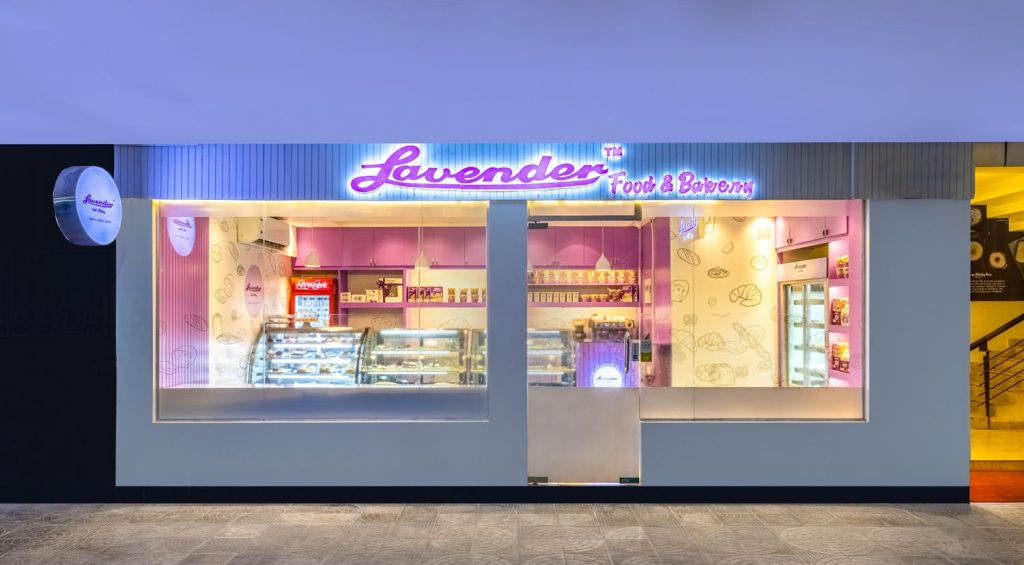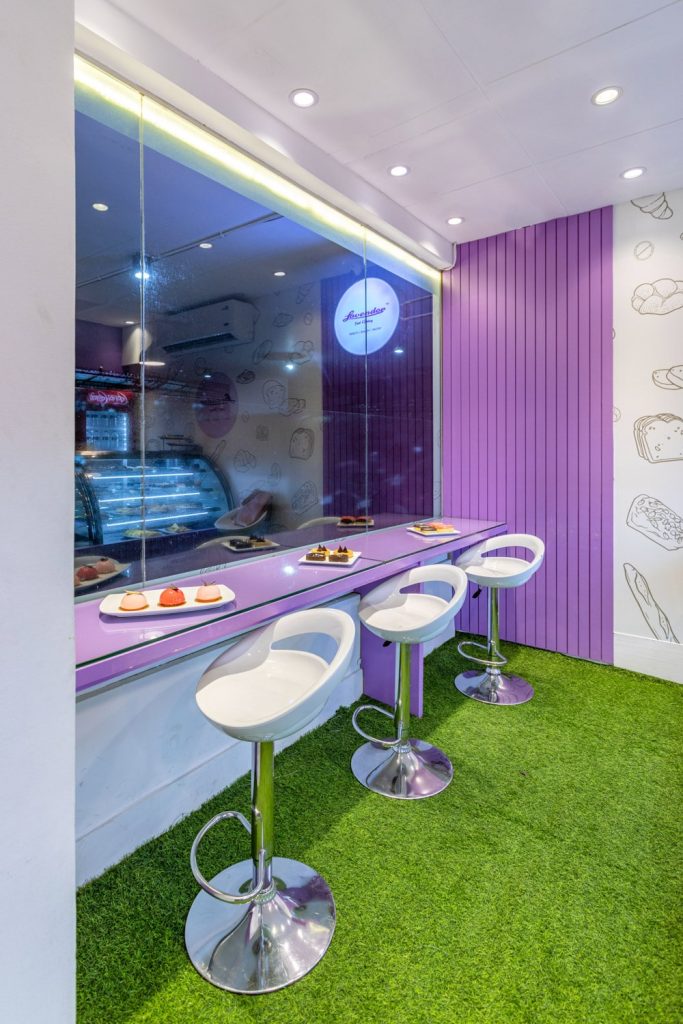 The soothing lavender hue and flowery design of the interior promote cognitive and social tranquility.
Architect Nabila Haque worked as the source of creativity for the shop's materials, colours, and forms. The shop's design process began in July 2022 and was finished two months later, in September. Lavender is one of the amazing bakeries in Bangladesh and strives to provide a wide selection with honest transactions. Honest because Lavender Food and Bakery gives young schoolgirls opportunities and because, by donating all of their revenues to the Abinta Kabir Foundation School, they can prosper and help the community. They provide for the education, meals, and daily living expenses of the 106 female students at the institution.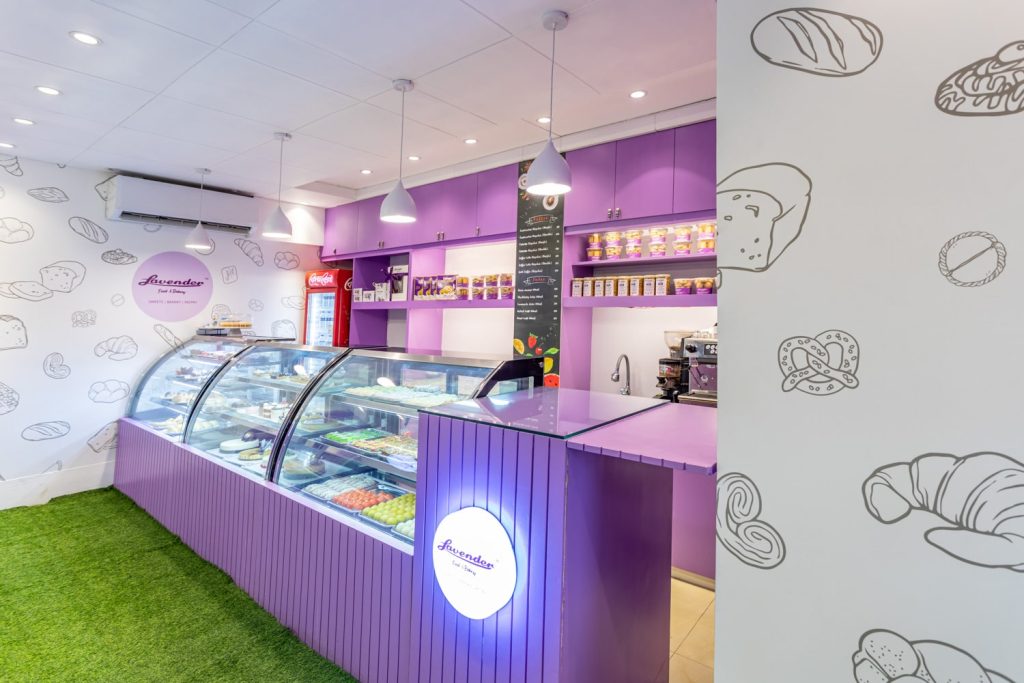 There are four categories on their menu: cake, sweet, savory, and bakery. Lavender Food and Bakery have some specialty desserts, such as baked cheesecake, salted caramel, and significant quantities of chocolate. Dessert gifts make the ideal corporate gifts, birthday gifts, and thank-you presents for patrons. Lavender's Food and Bakery shop has all of the delicious delights and is exceptional in that it offers a location where all of us dessert lovers may enjoy them.