In the bustling heart of Banani, Dhaka, Head Office of Fleet Bangladesh has emerged as a beacon of innovation and collaboration in the outsourcing industry. The office beautifully combines functionality, aesthetics, and a deep reflection of the company's identity. The interior design crafted by Arcadian Architects and Dcon Design Studio is a testament to the vision and values of the company.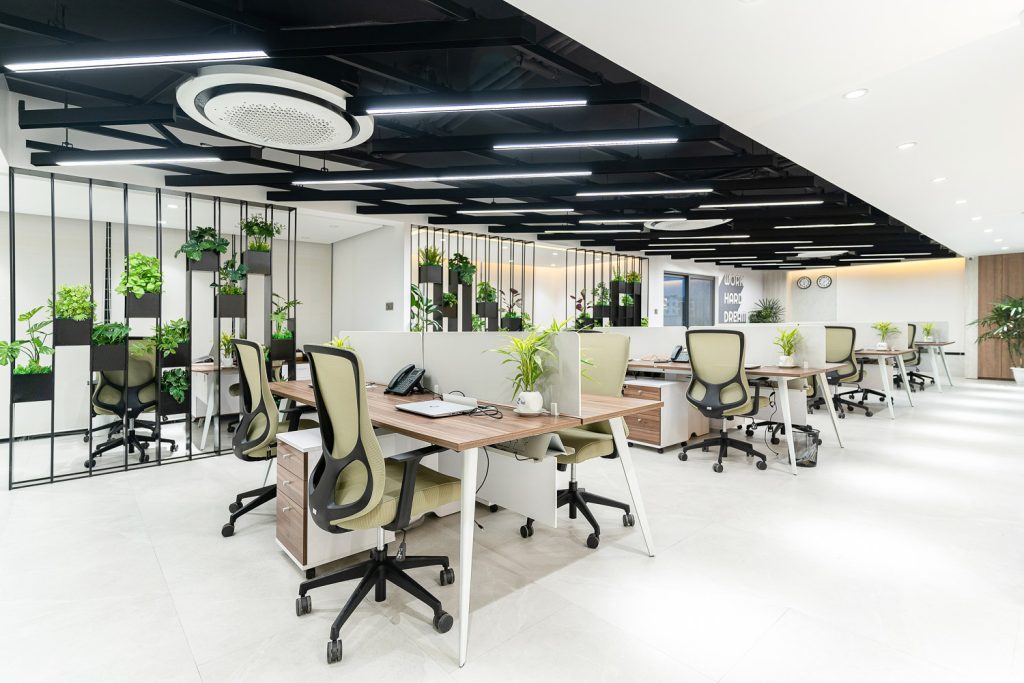 As one steps into the Fleet Bangladesh office, they are greeted by an ambiance that immediately captivates the senses.
. The color palette of gray, black, white, and wooden textures exudes a sense of modern sophistication, while abundant greenery brings a touch of nature indoors.
This balance between the contemporary and the natural creates an atmosphere that is both invigorating and calming. The office's design pays homage to Fleet's namesake—boats. The reception table, artistically shaped to symbolize a boat, sets the tone for the entire workspace. It embodies the spirit of unity and voyage, emphasizing the collaborative and forward-moving nature of Fleet Bangladesh. The absence of physical separation from the reception to the main office speaks volumes about the company's ethos—openness, transparency, and the belief in fostering a sense of togetherness among its team.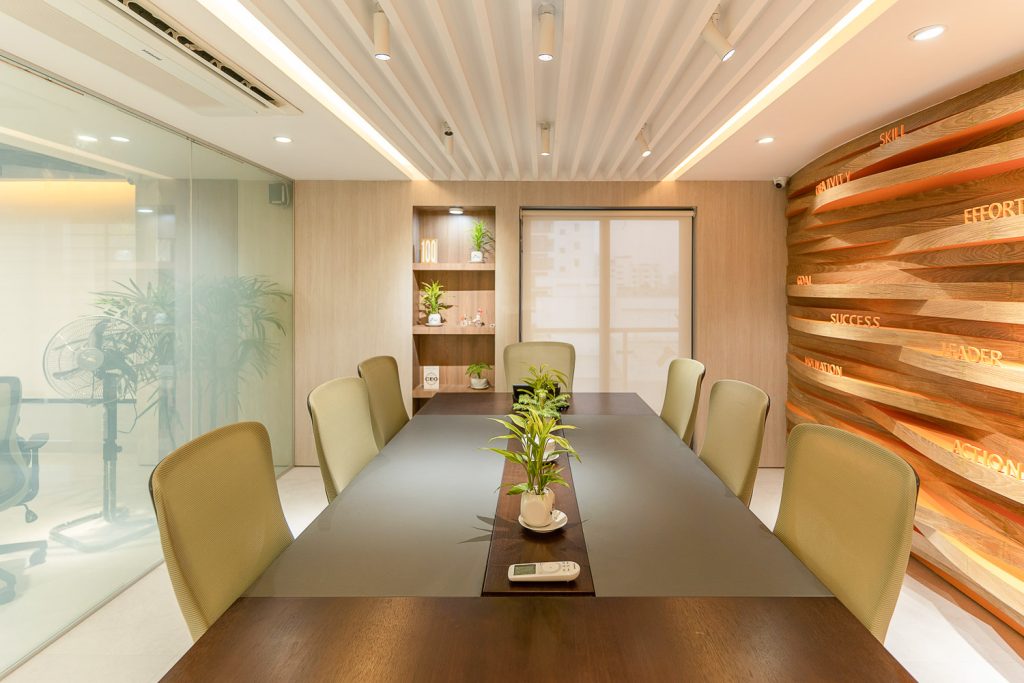 A standout feature of Fleet's office is the versatile meeting room. Its glass partitioning allows for fluidity and adaptability, transforming from transparent to opaque as needed. This design choice reflects Fleet's commitment to adaptability and agility, mirroring the dynamism of the outsourcing industry. The meeting room itself is a masterpiece, its walls intricately adorned with a representation of sea waves. Between these waves lie the company's motto and motivational words, reminding everyone of Fleet's journey and aspirations. The open workspace concept further embodies Fleet's philosophy of inclusivity and equality. Regardless of position or title, each employee works within the same open area, fostering a sense of unity and camaraderie. The VIP lounge, designed for recreational purposes, ensures a space for relaxation and informal discussions, promoting a healthy work-life balance. The incorporation of a little balcony adds a touch of charm, providing a refreshing break amidst the workday hustle. It allows for a brief escape into the fresh air and a chance to rejuvenate before diving back into tasks.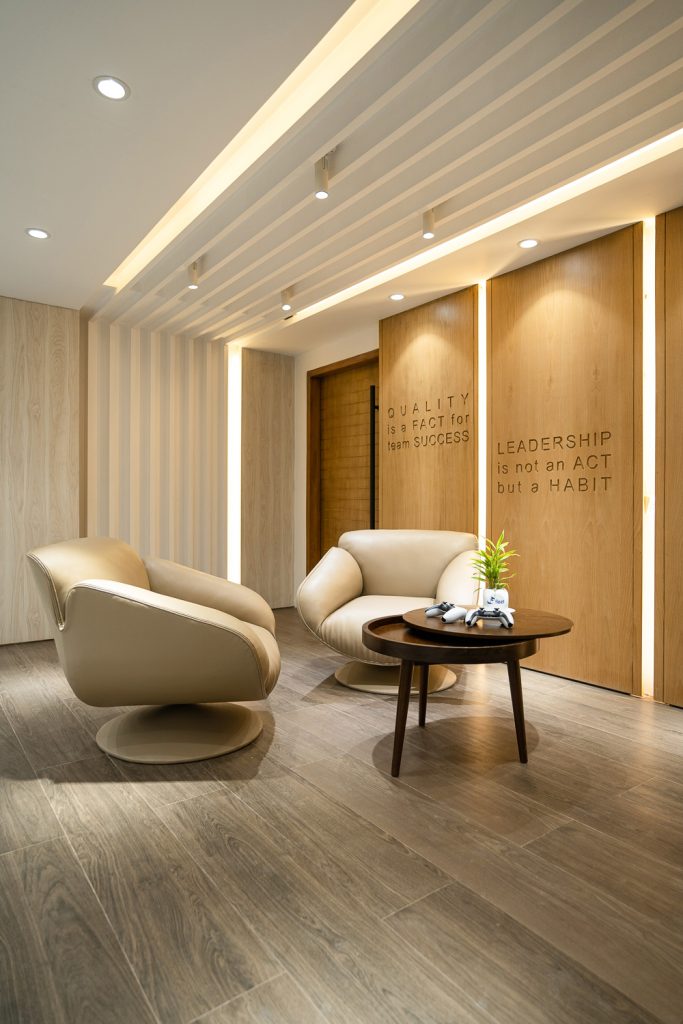 The design team's vision and dedication have shaped Fleet into the progressive and forward-thinking entity it is today. MD.Khairul Alam, CEO, Fleet Bangladesh, and his collaboration with Arcadian Architects and Dcon Design Studio have resulted in an office space that not only embodies their values but also elevates the workspace experience for every member of the Fleet family.
In conclusion, Fleet Bangladesh's office stands as a beacon of modernity, unity, and innovation within the outsourcing landscape. With its unique design elements and a commitment to fostering a sense of oneness, Fleet's workplace mirrors the vast potential and opportunities of the outsourcing industry itself—limitless and ever-evolving.