Reflecting contemporary innovations, design styles have curved towards modernism in home decor trends. Satori and Lumiere's home decor pieces provide striking allure in the connoisseurs of eclectic tastes. One may choose to indulge in the uniformity of the rule of thirds with their set of jars adorned with a scenery of emerald and black with gold lined geometric patterns and gold sculpted lids, or the ivory vases that mimic the fluidity of water through a navy ink blot motif and delicately fashioned lids.
The minimal elegance reflected in all shades of white can cater to elevating the ambiance of any home. A multitude of textures in the foyer through suede seating arrangements, layered geometric patterned wall ornamentation, paired with this gold semi triangular side table are sure to express the distinct style language of any homeowner.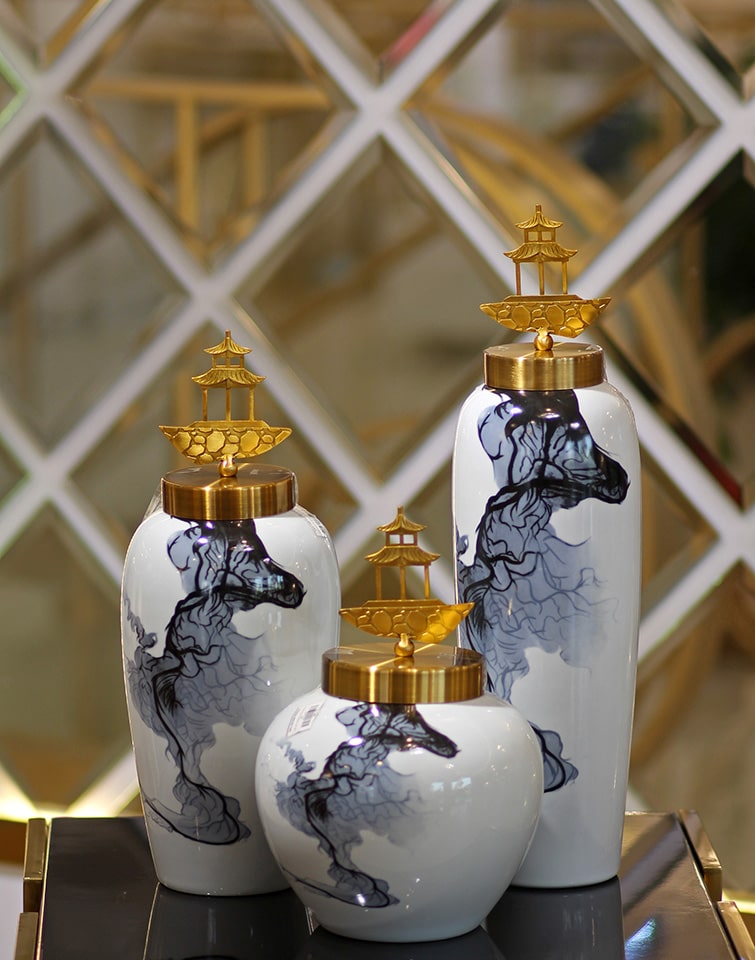 Illumination through the abundance of uniquely fashioned light fixtures and lamps allow for the graceful merger of necessity and luxury, whilst simultaneously adding a pop of colour that can be interpretive of one's vision as pre-styled sets or as individual elements.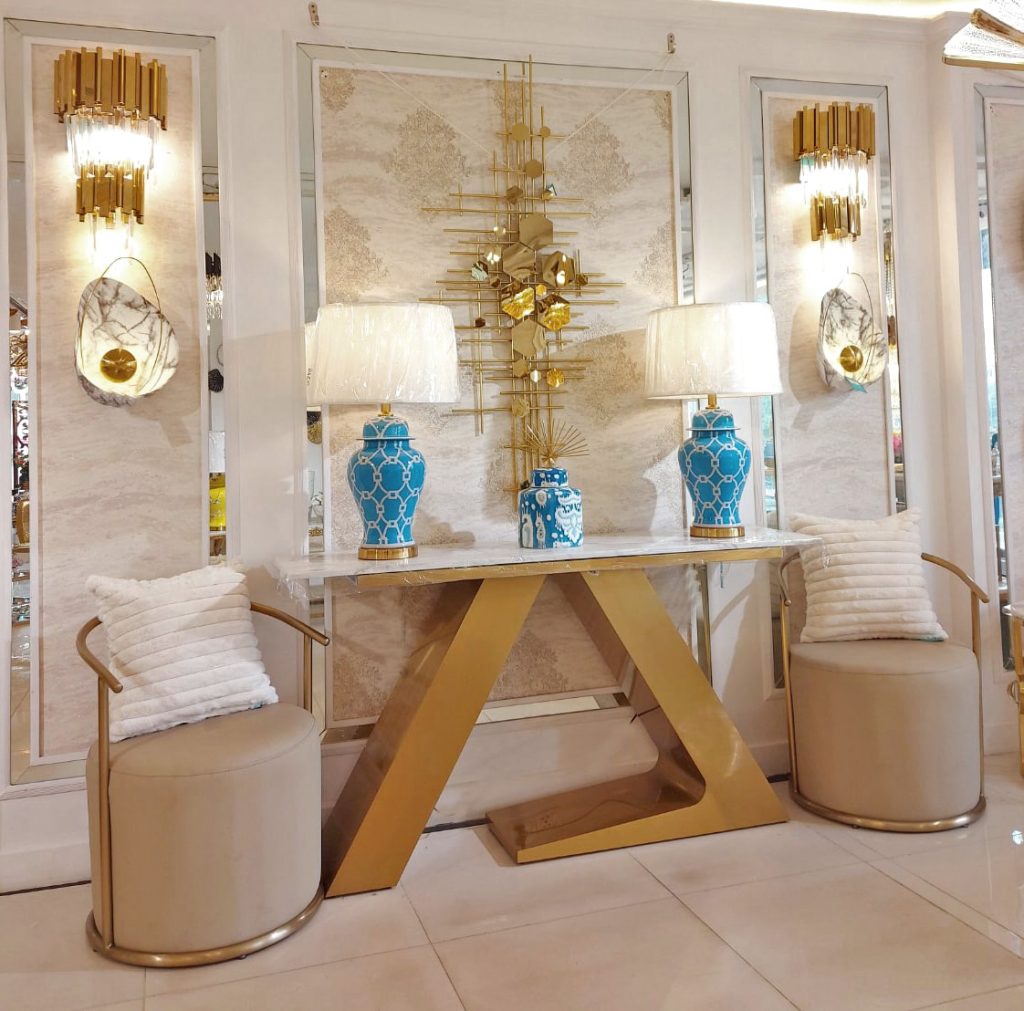 Floral arrangements are harmonious with any interior style, complementing and amplifying the tranquillity of a space whether modern, traditional, rustic or other. Paired with a translucent decorative vase and mirrored tray, it is sure to be an eye-catching component of any room. Candle light dinners on any rainy night will reflect beautifully on this golden duo of complimentary candle stands, the dynamism of which is only enhanced by the thick marbled tray and corresponding white decorative jar.
Whichever the occasion, Satori and Lumiere regale each individual and their individual home decor philosophies with both an abundance and variety of designer pieces that make any house into a home.