Jamdani is one of the finest muslin textiles of Bengal produced in Bangladesh for centuries. Though the Bengali muslin and jamdani industries rapidly declined during British rule due to colonial import policies, in recent years the production of jamdani has witnessed a revival in Bangladesh. The project site is located in the Narayanganj district in the Rupganj Thana beside the Shitalakshya River. The project intends to weave the heritage, their lifestyle, working environment, working pattern, and built material and make a clear circulation to keep the journey transparent and light to the visitors who will visit here that promote the oldest heritage of Bangladesh. The project is proposed by Md. Tazrian Farnaz Arnob, a student at Ahsanullah University of Science & Technology (AUST). His studio guides were: Dr. Jasmin Ara Begum, Sharif Uddin Ahammed, Ar. Ayasha Siddiqua, Farjana Rahman.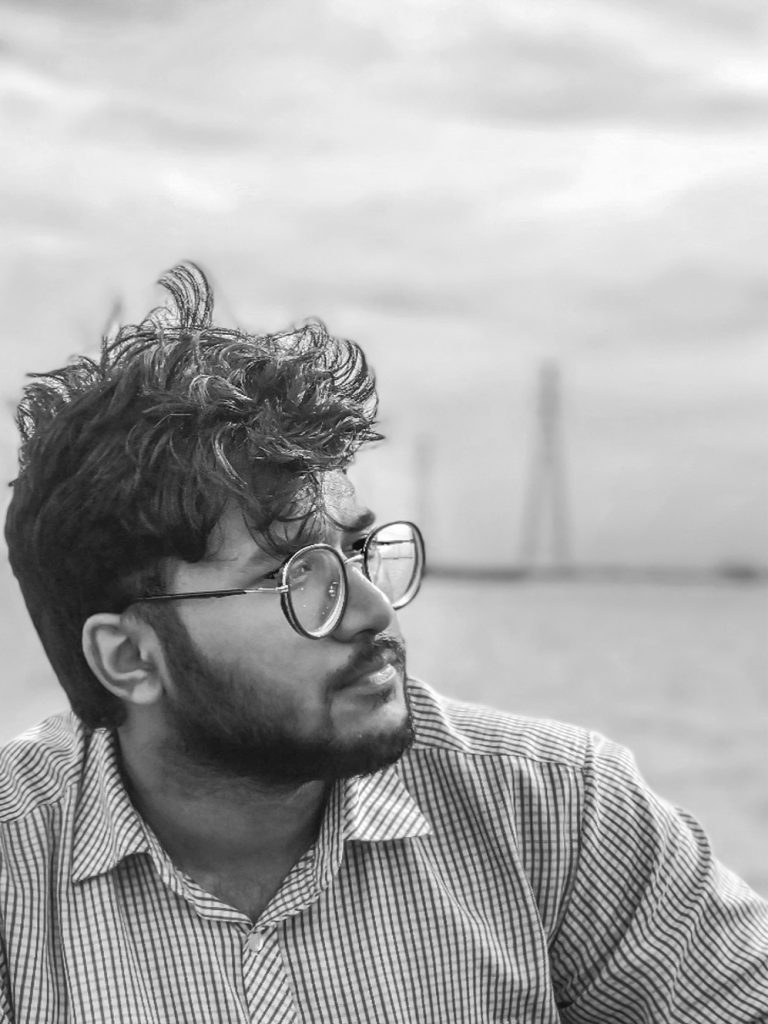 The traditional art of weaving jamdani has been declared by UNESCO as an 'Intangible Cultural Heritage of Humanity' and has been labeled as a G.I product of Bangladesh. Jamdani is now exclusively produced in certain parts of Bangladesh on the outskirts of Dhaka, namely in Tangail and Narayanganj. In order to create jamdani, environmental factors need to be considered: there needs to be a recreational space, preferably beside a water body for the Taantis to relax or take a break during the process. "Jamdani Pattern'' is the most important design strategy in this master plan and the rest of all design procedures. Public zones are kept on such scale for public or visitor gatherings. Workstations or workspaces of weavers are kept in rural or weaver's contextual scale for making the traditional environment.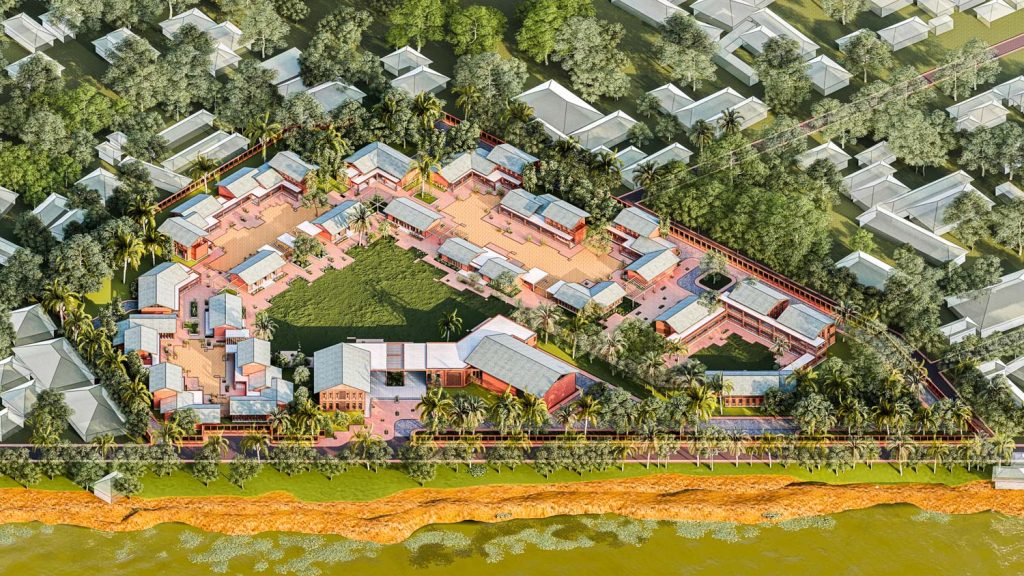 Three defined clusters are designed for workers as their working cycle: Spinning, Coloring, and Weaving. The individual courtyard is designed for each cluster for outdoor activities. Pedestrians are designed with respect to the Jamdani Pattern. Central court or space for the occasional Jamdani haat is called "Haat Space". Temporary haat will be held on that particular day. Accommodation for visitors is designed in the public zone in such an approach to create both visibility and privacy. Two main storage situated at the connection point of clusters to create a clear loop for the service function. To reduce energy use and to gain sustainability, a few design features are implemented. Elevation treatment is wisely done with concern for the simplicity and concept of the design. Materials such as brick, wood, and steel are used wisely in a minimalistic way. Some sustainability approaches are taken such as rainwater harvesting, solar paneling, and eco-friendly paver block instead of asphalt on vehicular way into the site. Jali bricks are used for semi-privacy and inviting sunlight to particular spaces as a Jamdani pattern. Workshops are designed with some elements like a Bifold Door, Mullion, and railing that create transparency for sunlight, ventilation, and exhibition and workers' privacy.