Global citizen Kazi Istela Imam's art life seemed to her like a universal machination. The Graphic Designer and Illustrator started out designing the layout for her school newspaper and yearbook, she was also exposed to art through her brother's artistry. Having graduated from the Visual Arts Programme at Assumption University, Thailand, the voyager set out to partake in a plethora of professional undertakings.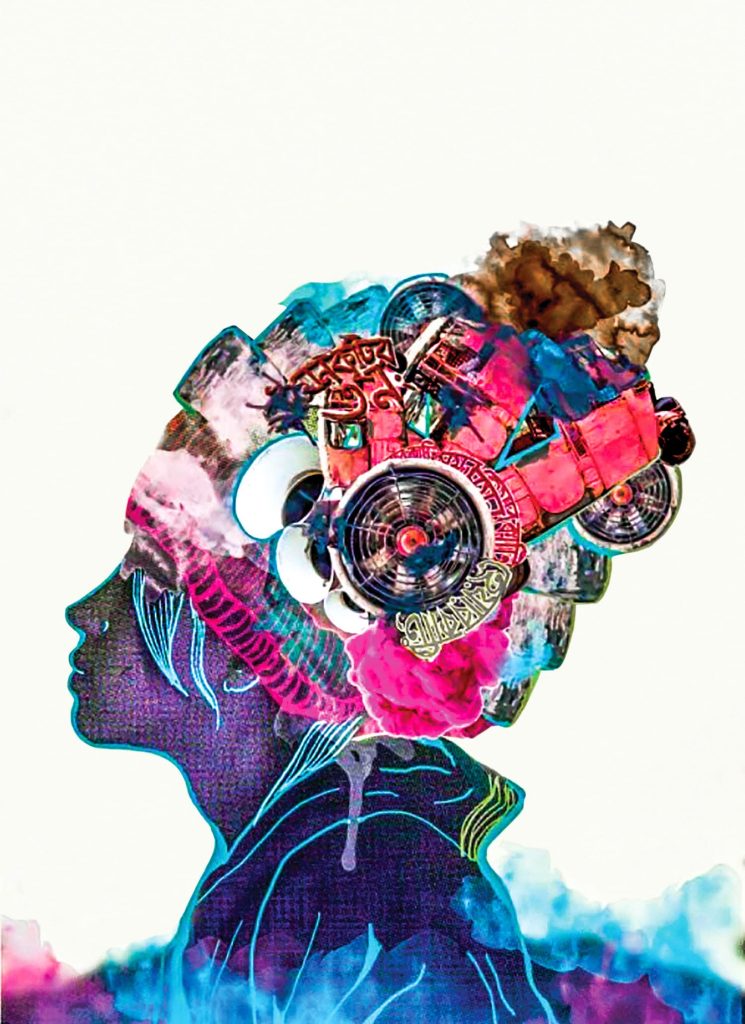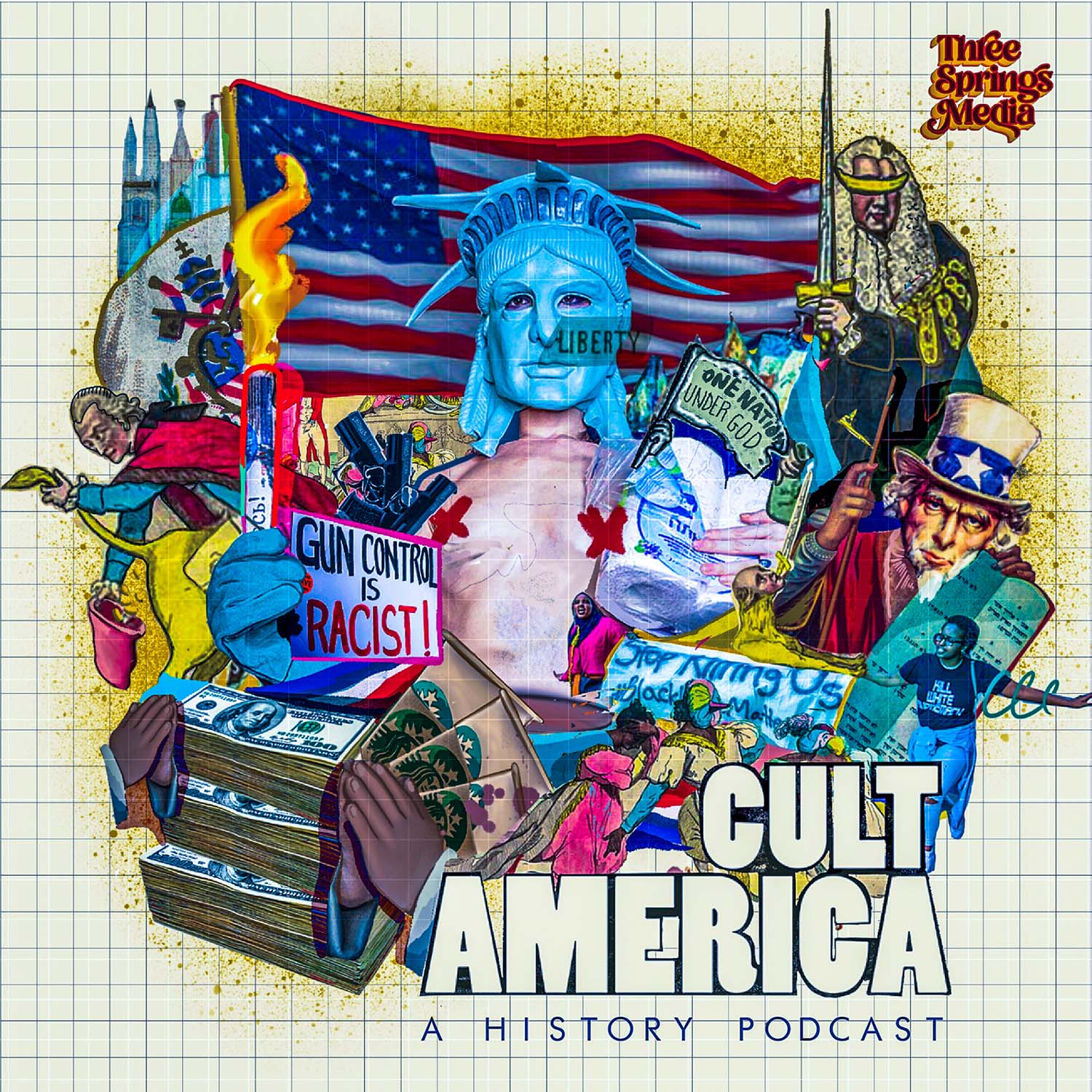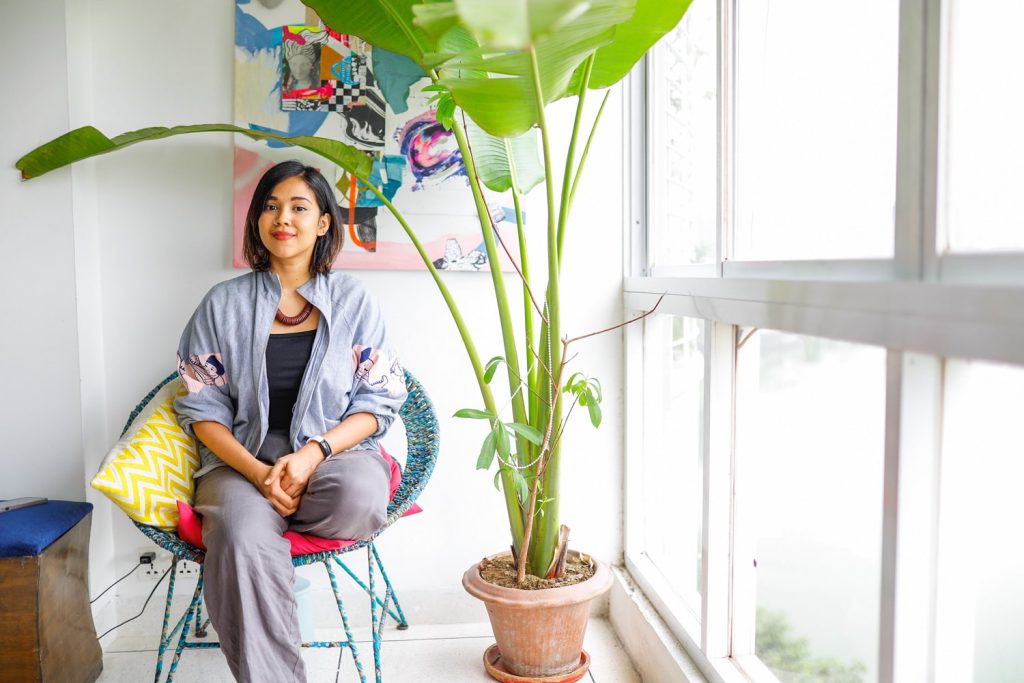 Joining as a Graphic Designer at Dhaka Tribune in 2012 when the paper was in the throes of inception as a part of their lifestyle beat, she branched out with freelance work for various cafès and is currently lending her artistic touch to North End Coffee Roasters. She was also one of the masterminds for 'The Milkshake Collective' and is one of the artists working on an illustrative book based on Bangali and German folklore spawned through a four-day long role-playing game called "Dungeons and Dragons" in collaboration with German illustrators under the Goethe Institute, set to come out at the next Lit Fest.
Istela's ideal reality encompasses just being able to create. "I don't know how sustainable that path is. At the moment, I'm kind of at a midpoint, where I'm trying to bridge this. Becoming more selective about the graphic design projects I take on so that I have more time to do my collage work and art prints."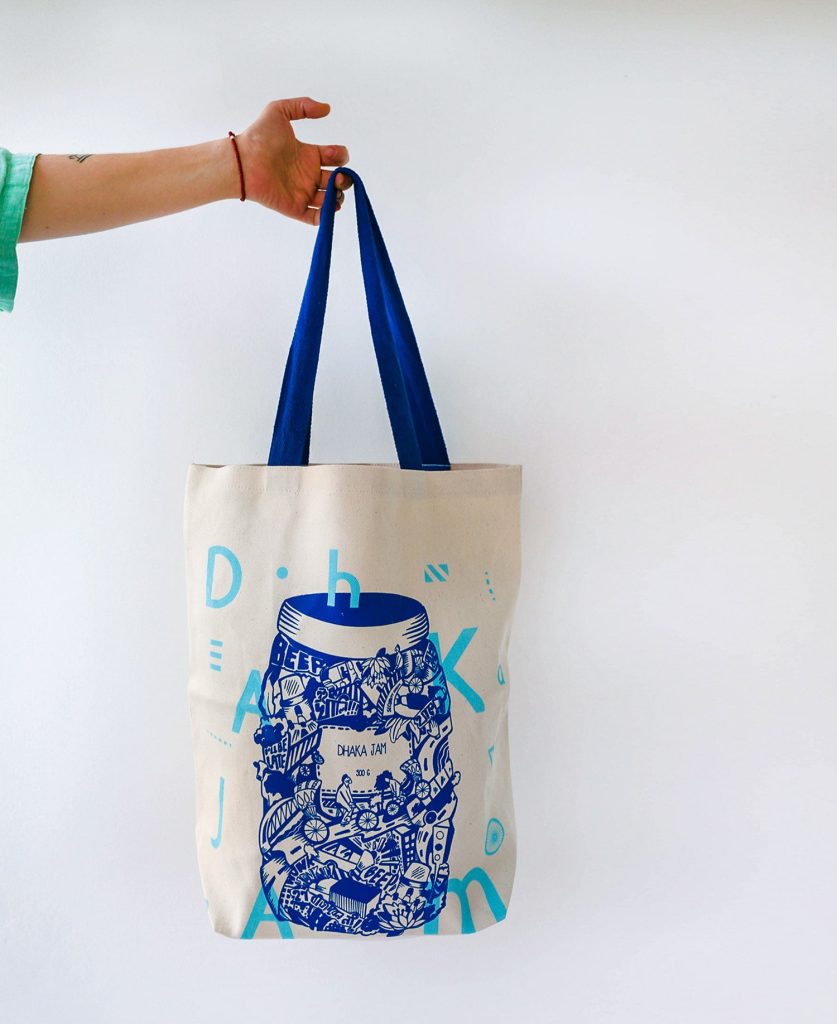 The artist's works retain visual markers that create a distinction within patterns, moulding a unified underlying theme obviously being engineered by the creative efforts of one individual.
"I love Bangla typography, typography in general– I think it comes from me not being very articulate. I admire people who are eloquent. When I get a text message that reads really beautifully, I get inspired by it. Actually, sometimes I incorporate text messages I received or sent into my art. Even my collage style and the digital artwork that I do are a mix of different things. I believe that we, as humans, are similar to collages. We all are a mix of so many different things, how we were raised, how we evolved growing up– our friends, all the things that we once knew to be true, but somewhere along the lines that just didn't work for us anymore."
Citing Dhaka as her primary muse, she draws inspiration from the city's "Chaos and Craziness", describing the process of creating one of her limited-edition illustrations titled 'Dhaka Jam', "Sitting in traffic one day, my thoughts naturally encompassed Dhaka jam. Then I was like, Dhaka jam, oh wait 'Jam'! Jam jars! Let's put all the traffic illustrations in a jam jar."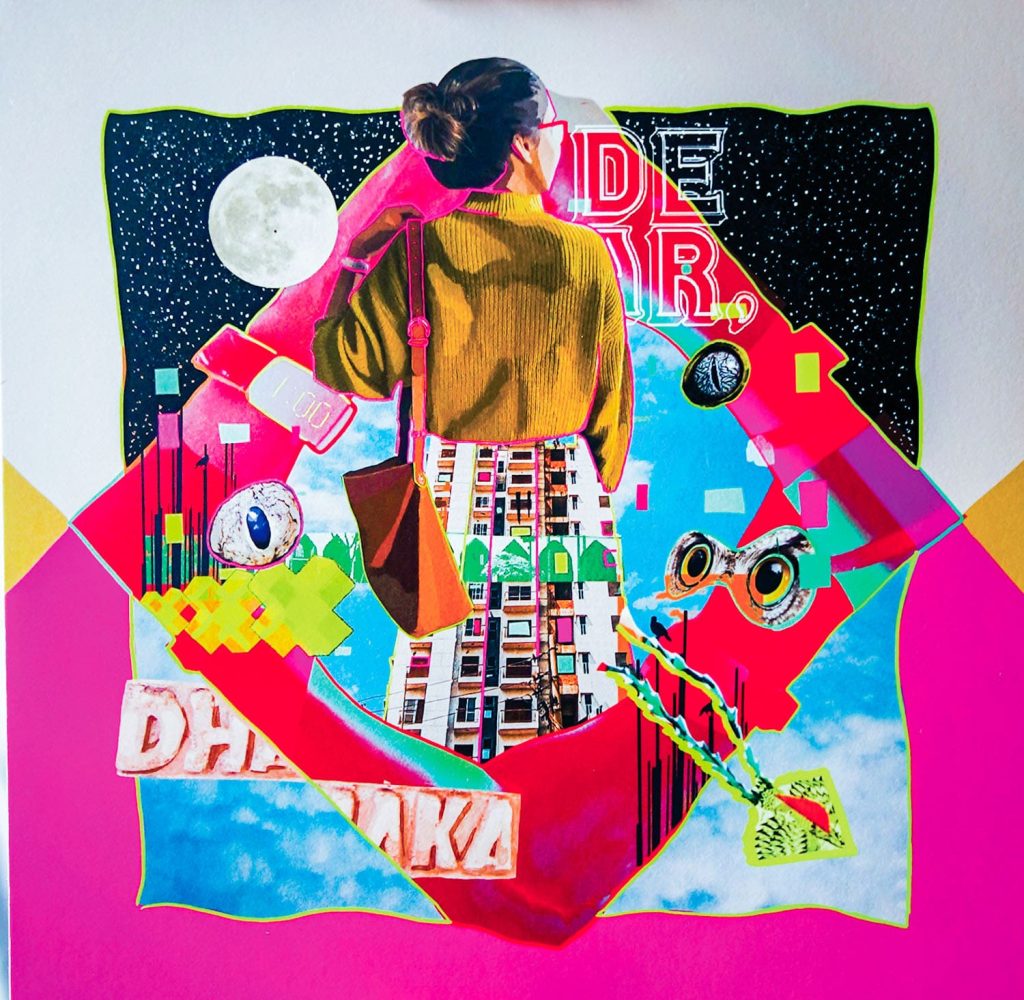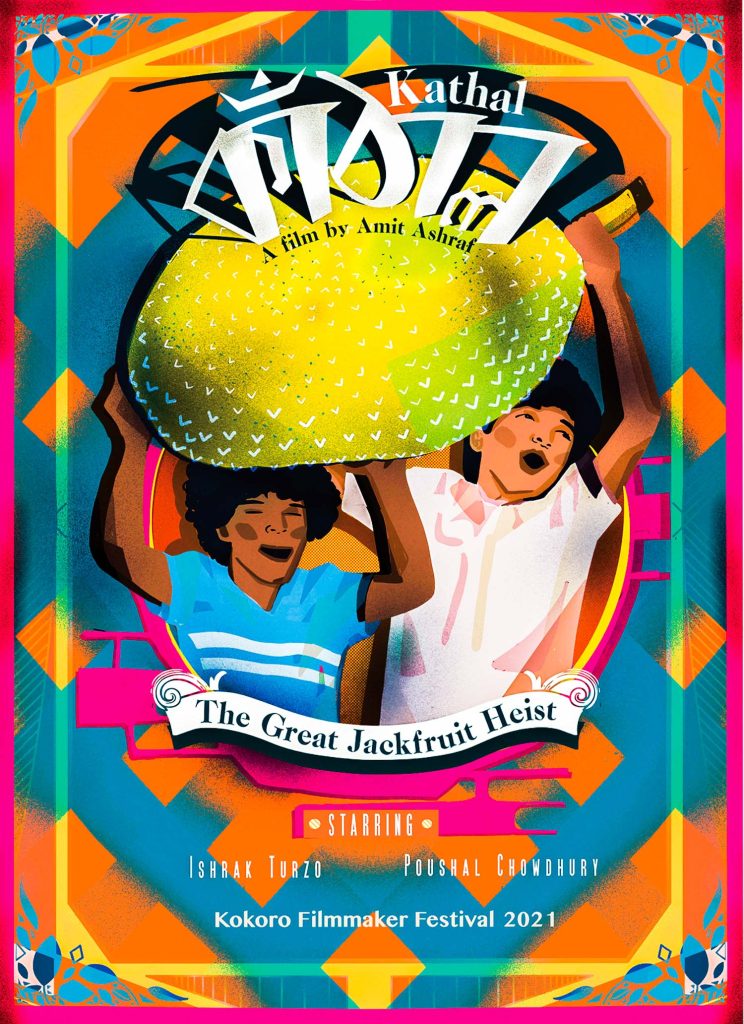 Additionally, noting themes relating to mental health struggles, heartbreak and the bends of life in general, Istela strives to use Bangla typography in a different, more contemporary manner.  The experimental artist explains her ever-changing colour palette, "I've worked with pastels in the past, but then my other art books are brimming with very dark themes. I was probably going through something in life at the time. I've seen a lot of transitions in my art.
Right now, I'm in a much happier place, so the shades I'm working with at present are quite bright and colourful.
I am a believer that whatever you are as a person at that moment in life is reflected through your artwork."
Giving insight into one of her murals titled 'Invisibellas' centred around women empowerment for 'Global Shapers', a network of young people driving dialogue and action, situated at the Notun Bazar area, Istela says "The conversation I incurred while painting was very insightful. As we were drawing, a lot of the people in the community started coming to us and opening up about their lives, the abuse they've faced– the women especially." The Visual Arts graduate expressed frustrations about being unable to find a place with "Cool greeting cards," she notes, "This is another dream of mine. I want to have a shop where you have an assortment of awesome, colourful gifts, representing my style. Starting from artwork to clothing, but that's something I'm holding onto for the future."