What is your opinion about the architecture scene of Bangladesh right now?
Current architecture scene of Bangladesh is a 'no wonder' production of our prevailing non-homogeneous society and economy. The prototype is created in Dhaka and its paperback editions spread all over the country. These do not bother to consider city as a whole. A very tiny stream of sensible architecture is seen in the maddening blocks. And a little hope is that public bodies are recently got some consciousness of 'public Spaces', though being too late. Otherwise, we are creating a dangerous context for the coming time.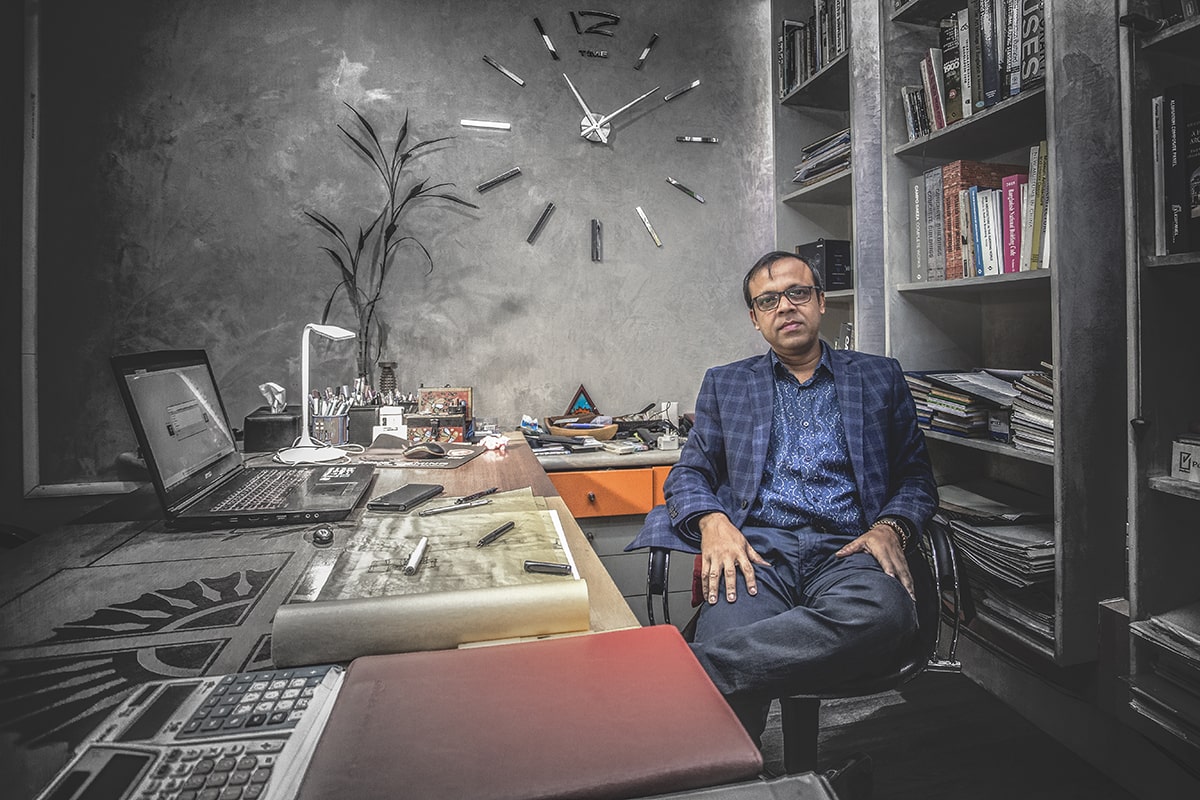 What according to you is the future of architecture in Bangladesh?
City is important before architecture.  I'm not very much hopeful about the future of current Block Developments. It mostly depends on our Government's development policy in this sector. If the controlled and people-oriented development is not done in city level, acrobatic architecture will grow beside slums.
A piece of advice for young architects who want to build a career in this field
In this profession, you have to choose and create your path by yourself; the path does not end, it only transforms into something new every time. Every architect's journey has only a start point, so if you can recreate yourself in every beginning; be an architect.
A quote that you swear by
 God lies in Detail
ABOUT
Ar. Bayejid M. Khondoker creates places and spaces that engage in a dialog with the history, beliefs and needs of a particular place and time.  As a profound architect of Bangladesh, he works on many scales, thoughtfully designing public places and spaces, to build on the unique local character and the best qualities of the forms inherent in that geographic region. At present, he is the Principal Architect of his firm, Nakshabid. Some of his notable projects include, Karupannya Factory in Rangpur, Dargahtala Jame Masjid, Bijoy Rakeen City, Military Museum, ABC Heritage in Uttara, S.M Tower in Uttara, Kamal Residence in Baridhara, Panthaneer in Dhanmondi etc.