When we think of the word 'rustic', the idea is that it means simplicity and it relates to the countryside. Rustic style is a design emphasis on rugged, natural beauty. It embraces nature-inspired textures, simple and earthy colors, and ultimately, unpretentious, organic warmth. Here are some elements which help in the creation of the rustic aesthetic.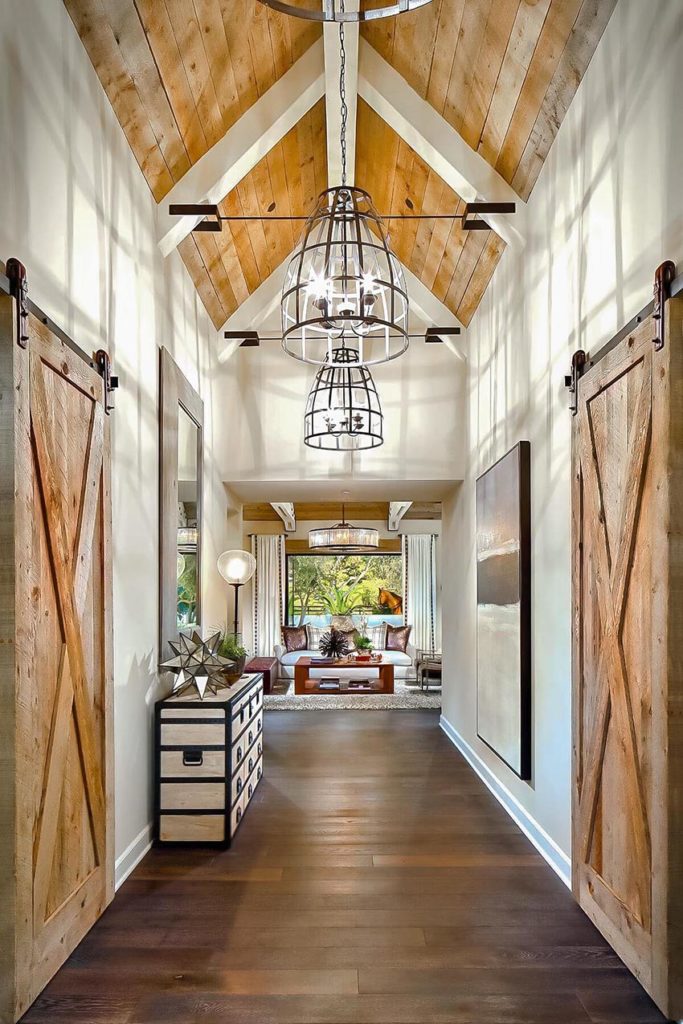 Organic Elements
For a more earthy and natural look, revamped wood is an ideal choice. Salvaged wood has a lot of personality, is unique, creates interest, and is far different from the often shunned monotonous bead board paneling. Wood paneling can be used in small doses such as for a headboard or piece of furniture, as an accent wall, or even wrapped around an entire room. Metals are also seen to make an appearance when rustic interior comes to mind. Often, some lamps are made of metal rods and at other times, pots and pans are hung over the kitchen counter for more added aesthetics. Metal doorknobs harmonize with the beauty of the raw and exposed wooden works. Stone is used as well for walls and sinks to bring together all the elements.
Natural Colour Palette
Start off with neutral tones to compliment rustic wall decor. From there, add colour and vibrancy as beginning with a neutral colour palette. Whitewashed walls look outstanding paired with natural wood features; the white allows the wood to speak for itself and become a focal point of your room, whereas bright wall decor would fall short. When you're applying neutral shades around wooden elements, ensure they aren't too close in colour – allow them to enhance one another, not blend in together and get lost; ensure they contrast enough against one another. Don't worry about your rustic wall decor being too dull – color will come in with rustic home furnishings; from upholstered furnishings to furniture and accessories to bring a room together. Jewel tones work particularly well in a rustic house. They add a bold and bright touch of unexpected color, as well as a feel of luxury – think pinks, reds, purples, greens, and blues – the deeper the tone, the better.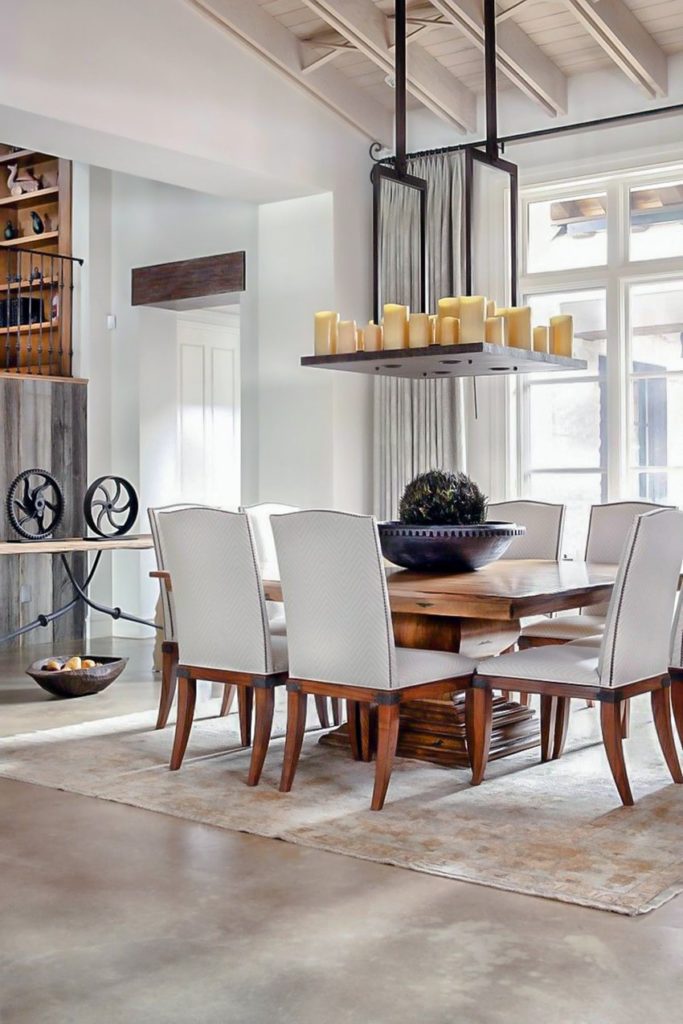 Fabrics
Rustic homes incorporate sturdy fabrics that evoke a natural aesthetic. Comforting fabrics in warm tones make for a more welcoming vibe. Think about chunky knits and fabrics to create a more relaxed and comfortable atmosphere. For a pop of colour, woven patterned rugs can complement the room and also help during the winter months when the floors are cold. Quilts hanging around the house never fail to support the right look and feel.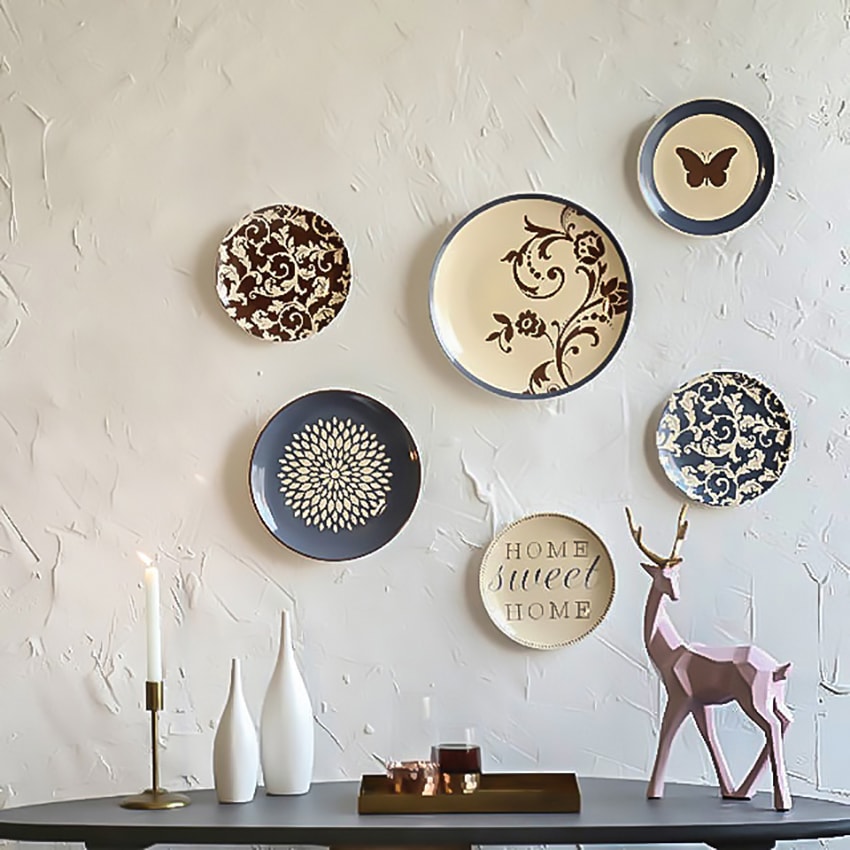 Furniture
For an authentic feel, unrefined tree trunks are often used to form tables and bed frames. Unlike traditional furniture, rustic styles have no significant patterns or lines which are predictable. They can also be made from stones and boards, for a more realistic and close to nature vibe.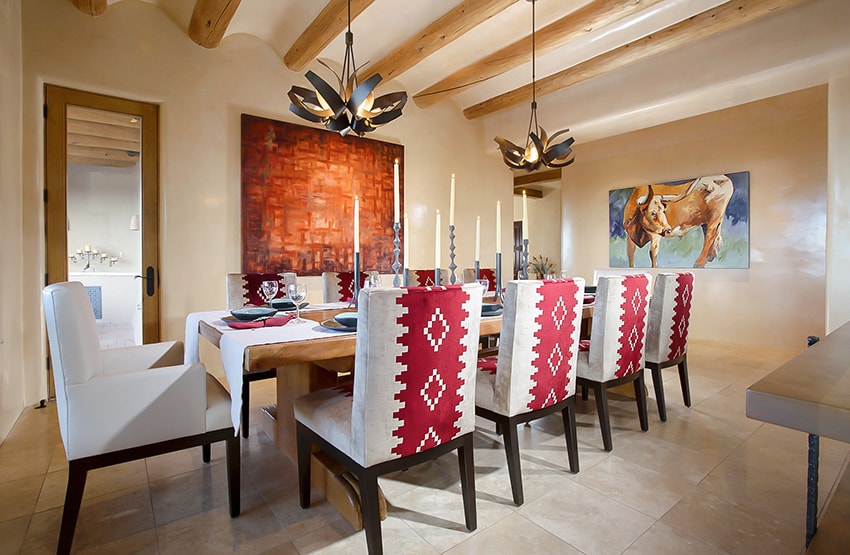 Rustic interior is the sort of style that works well for people who like their interiors to have a nature inspired appearance. We can also see the popularity of the rustic farmhouse style grow on many platforms like Pinterest! People all around the world are inspired by this specific style nowadays and now, we hope that you too shall also implement these in your own crib.