Urban lifestyle is constantly evolving so are urbanities and their furniture choices. To respond to the urban functional needs and modern aesthetic, furniture design and manufacturing company Bohu Bangladesh Ltd. presents novel designs for its end-users. Set up on the ground floor covering 3000 square feet of space at the capital's Bir Uttam Mir Shawkat Sarak, the furniture outlet is cheery and comforting; where visitors can explore the designs that have been carefully and creatively crafted.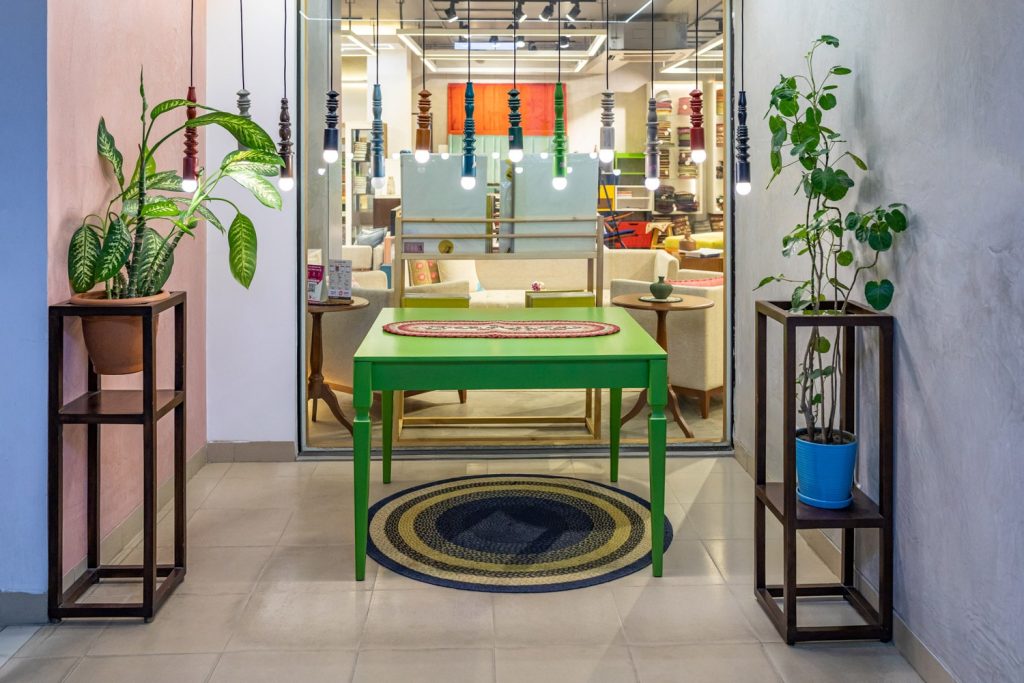 When Nahid Sharmin and Nabila Nowrin started their architectural practice in 2013, they began designing apartment interiors. While designing the interiors, the designers realized they were not getting the right furniture products in the local market that they needed for furnishing. They found a scarcity of varieties in furniture designs, as a result, the designer duo decided to provide in-housed furniture to the clients. The furniture designs received great feedback from the clients, and from then onwards, the designers collaborated in furniture manufacturing on a mass level. This was how the venture formed. Initially, the duo started the furniture business online but soon found customers like to test/analyze or want to give an experimental trial before buying the furniture which was not possible in an online business. Therefore, Bohu launched its first outlet in Banani which spanned only 300 square feet of space. Eventually, the brand expanded and its new outlet now spans 3000 square feet.
The outlet's frontal wall-to-ceiling glass panels showcase a glimpse of the interior from the outside making it inviting for guests to enter. The interior is kept muted with neutral colors in its walls and floor – grey and a little white. In terms of lighting, ombre and focus lights have been installed to highlight furniture products. "We want visitors not just to buy but to explore the setting and to get an experience. We boost conversation with the clients to know their choices, their lifestyle; so we can better assist them for their home or office space décor", shares Nahid Sharmin, Chairman of Bohu Bangladesh. "Each product is carefully designed. We do product testing that includes ergonomic factors, site/space specification, material analysis, and product packaging, and even our designs reflect the matter of how each product will be transported or shipped. Hereafter, we do market testing and if these steps comes satisfactory, we approve for product launching", continuing.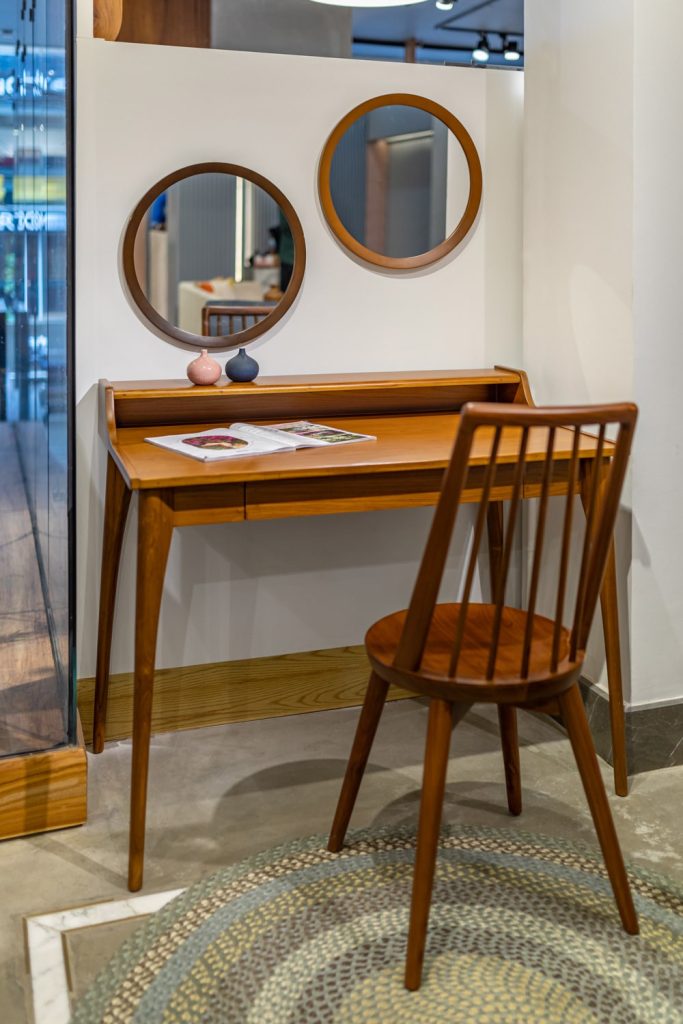 Bohu's introductory product was 'Foolel' which is a light weight stool. It received the 'Best Innovation Honourable Award' for its innovative design that reflects the vibrant culture of Bangladesh.
The brand is now introducing 'METRO 21'; an annual designer collection that focuses on colour.
"In Bangladesh, it is rare to find furniture beside Walnut or Teak colours, whereas, in Bangladesh context, people usually like vibrant colours. So, our 'METRO 21' collection is filled with yellow, red, blue, and pastel products that will brighten up your day. Currently, we have stepped into exporting. We are participating in New York Now – a designer expo, where our 'Foolel' has been selected in the 'Notable Findings' category by Irwin Shaw, Interior Designer, and Show Presenter, and we are extremely enthralled about this", expresses Nabila Nowrin, Managing Director of Bohu Bangladesh.