Covering an area of around 3600 square feet, the one-unit residence is located at the stately locale of Baridhara Diplomatic zone. Skillfully designed by Hatch Ltd, the overall interior of the residence is characterized by a concise and unique palette of textures and colours that highlights the sleek and uncluttered contemporary style portraying the complexion of fine aesthetic.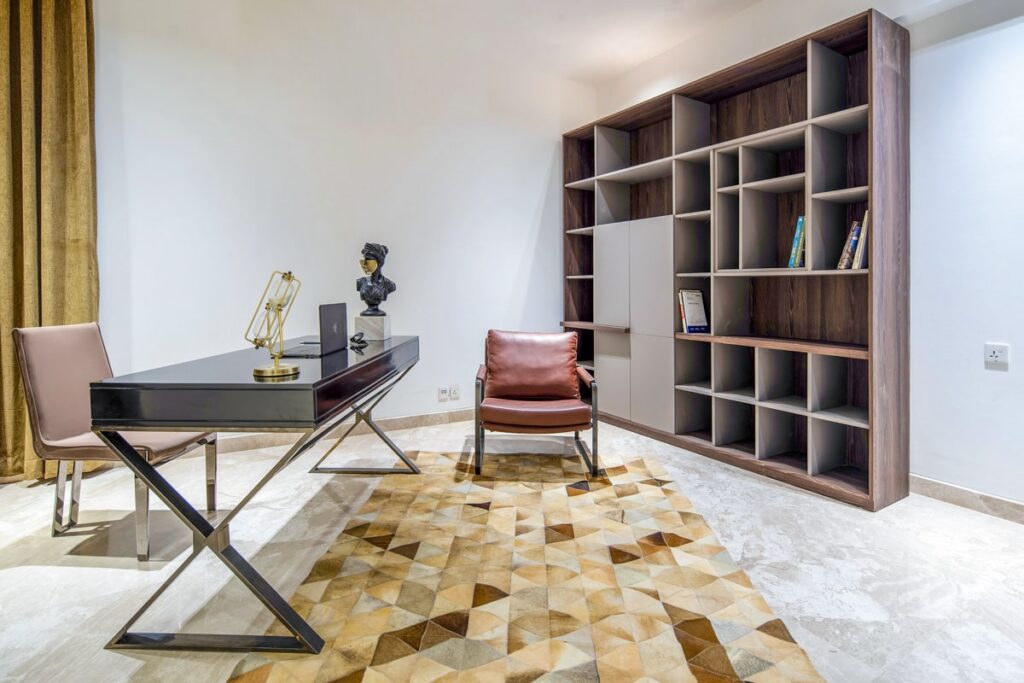 The residence is not overwhelmed by decorative or ornamented elements and much of the original features of the materials are celebrated. The client desired the residence to have an elegant undertone that was brought on by the choice of furnishes, textures, colour, and lighting, all of which blended harmoniously with the modest contemporary design and architecture of the building which is designed by architect Mustapha Khalid Palash.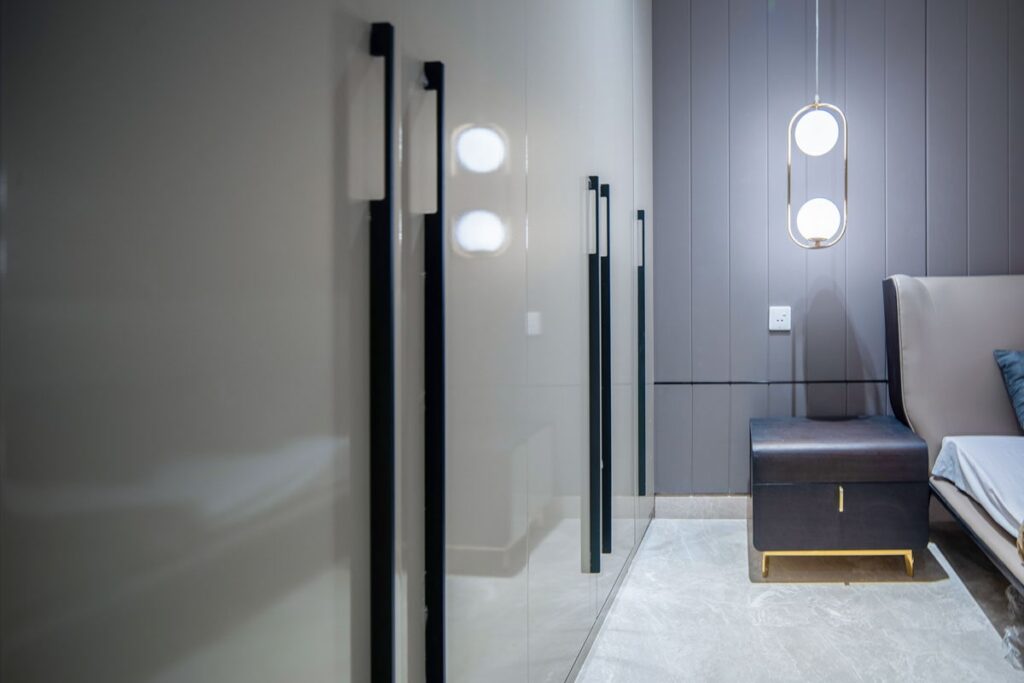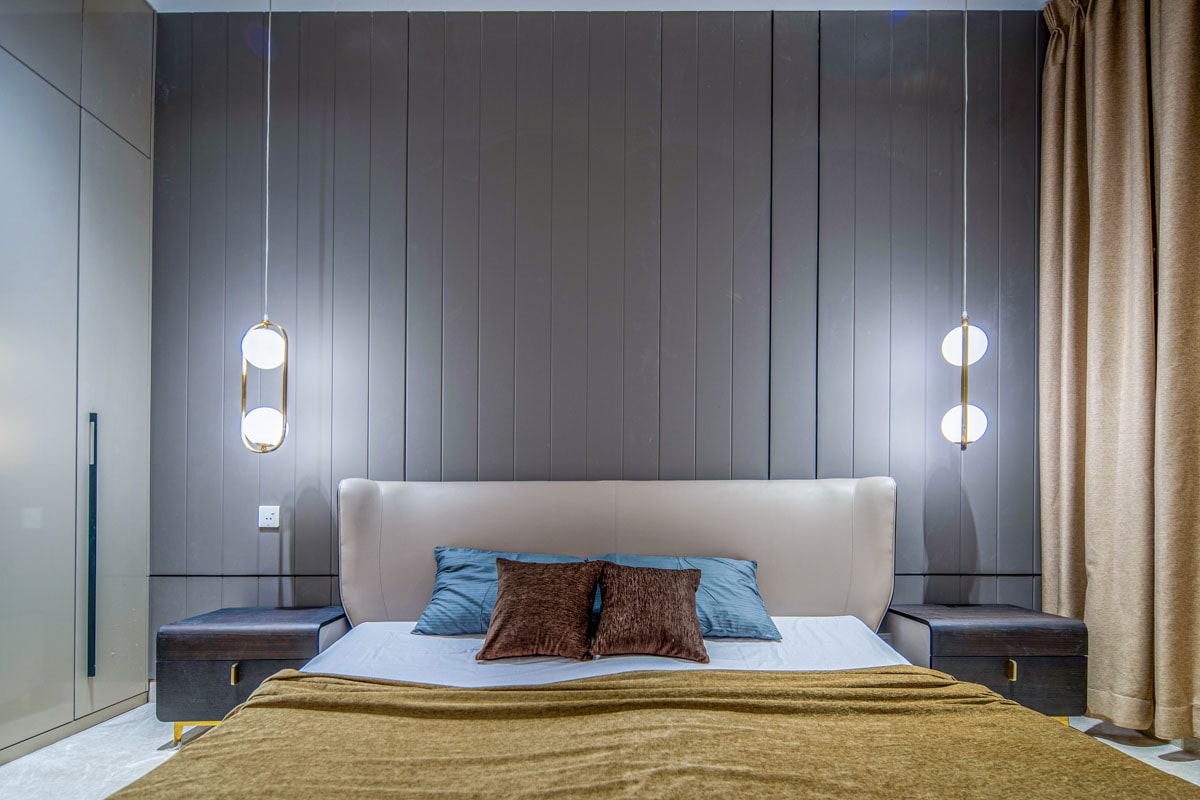 expresses the design team of Hatch.
Each individual design decision contributed to portray the desired image of the interior.
The careful selections of furniture, with its minimalist and geometric approach and streamlined structure, were imported and organized to provide a smooth flow of the spaces. The arrangements showcase a comfortable and intimate ambience with its functional aspect as well as visually. The neutral colour pallet, including beige, grey, white, etc, is used for the marble, tiles, and wall paints, and further incorporated with the splash of the earthy tone and wooden texture on the accent walls and consequently creating a visual gratification. Maintaining the theme applied to the living and dining area, the study and bedroom too is adorned in a placid scene with upholstered furniture and prolific drapes.
From the beautiful selection of contemporary light, fixtures to that of abstract paintings, it is the smaller details that unite the whole interior. Especially the use of subtle golden minute details blended in the overall furnishing demonstrate a continuation of a design language throughout the space.
One of the signature design aspects of the firm is its use of the customized, in-house factory-made board, used in the kitchen, dinner wagon, bedroom, and bathroom cabinets. The unique design and textures of PVC membrane on MDF board chosen for its durability as well as aesthetic accentuated the interior of the unit. The avant-garde kitchen consists of cabinets that are clad in a contrasting combination of smooth beige and textured dark membrane. Moreover, the wise use of mirrors enhances the volume of the space as well as beauty. Each article, such as the ceiling detail, the wall decors, eccentric side table, and the impressive vase, add a definition to the volume and balance the overall depiction.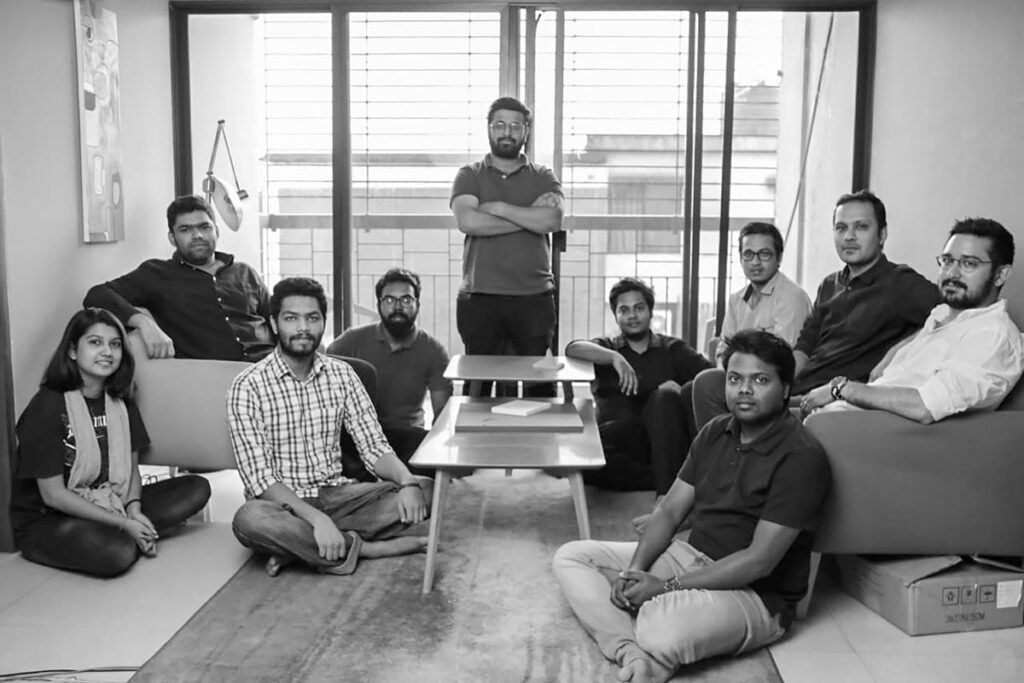 The entire setting of the residence is designed to be visually soothing and is refined in design approach. "For the owner, Mostafa Kamal, Chairman of Meghna Group, the home offers an awe-inspiring living experience and gathering of family and friends. And for us, to design his home and in the end, being able to uphold his design concerns, has been an overwhelming experience," the team continues.