A house that in itself has become a living entity, encapsulating the memories of decades passed from generation to generation in four walls confined with intangible memories, calls itself Kutir Golpo. Currently home to the third generation of this legacy, the house finds itself speaking through one of its residents, artist Nazia Ahmed.
The home, built in the early to mid-70's, is a three-story structure that retains much of its original elements.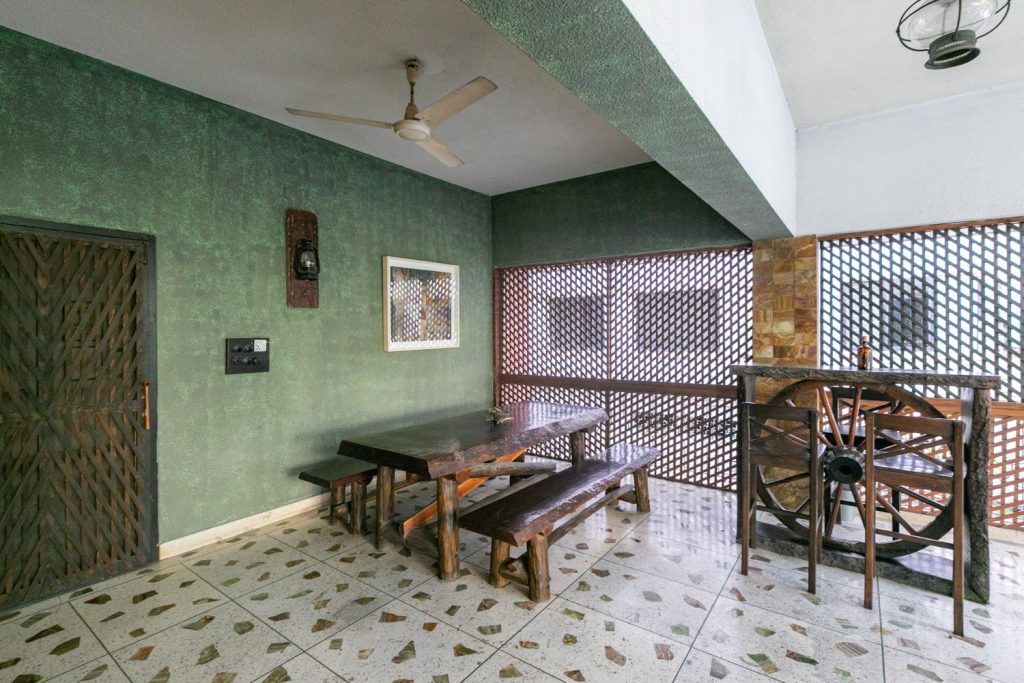 The house was built by Nazia's paternal grandfather and is named after her paternal grandmother Kuti, whom the multifaceted artist affectionately refers to as Deeda.
"My grandfather had been a British Railways Engineer, and began his career in Kolkata. He transferred to Delhi, Quetta, Iran, and finally he returned to Bangladesh. The British government sent him to Bangladesh to build Chittagong port and Rajshahi university. He ended up staying back here. During that period there was nothing called an 'architect', civil engineers were architects. This is one of those rare houses that was designed by the civil engineers of that era."
The garden area at the front of the house is home to Nazia's most favoured company, her Mynah Birds, who have a direct view of the Chaap Kol Nazia sourced from her maternal grandparents' home, which she has set up as an art installation.
The walk to the backyard leads to a wall decorated with mirrors intended to "Double up" on the surrounding natural beauty. Continuing onwards, one more of the many unique structures in this eccentric home comes into view. This structure was adapted by the artist to resemble a portion of the Kolkata home where her Deeda resided.
Entering the residence, we are greeted by the home's original doors. The staircase situated on the right is gracefully highlighted by art pieces from, among others, names such as Shopon Chowdhury, Monirul islam, Alakesh Ghosh, Mohammad Iqbal.
The vibrant formal living area features a faded cobalt blue accent wall adorning more art pieces by Mohammad Eunus, Shambhu Acharya, from Nazia Ahmed's impressive personal curation. The mustard couch, alongside wood toned and painted furniture creates chaotic harmony in the maximalist decor. The brightly coloured trunks hold more history than seen at first glance, belonging to Nazia's mother's paternal grandmother.
One of the many rooms of the decades-old home is dedicated entirely to the artistic creations of Nazia herself. The room accommodates a radiogram previously belonging to the architect of the home, serving as well as a mantle to a pen tie and a briefcase used by her Dada.
"When my father was in boarding school in the UK, my Dada wrote my father a letter in 1974. I have that letter preserved in a box. There is another letter here too. Coincidentally, some of my paintings ended up with the White House Senator, Barbra Makowski. In '98 She sent me a thank you letter to have my paintings in her office."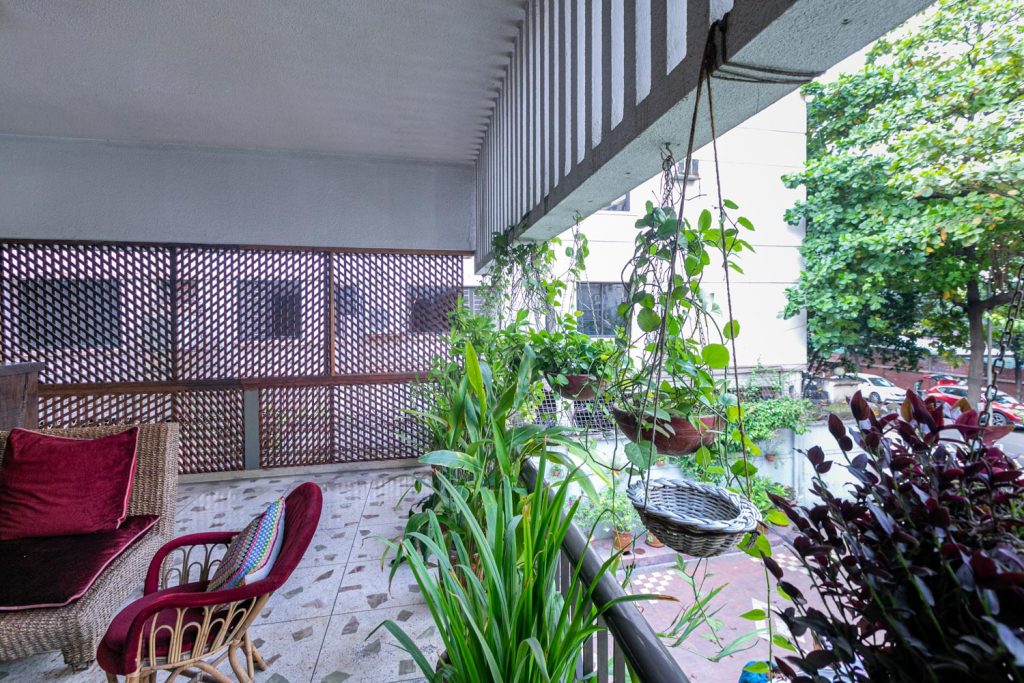 The second floor veranda has several elements creating a unique characteristic of the space. One of the walls is painted using maati. Nazia states, "I painted one portion of the wall with maati as an experiment a long while back, it reminds me of my childhood memories of my visits to my village home."
Nazia has notably converted one half of bullock cart wheels as a table and another as part of a chandelier, further imbuing the spirit of revitalising the past.
"There are two chairs here that have been with my family since 1945, they were presented as a gift to my Deeda by her father when she gave birth to a child– there are some wood and brass utensils that once belonged to my maternal grandfather, his father and his father's grandfather. They're all things that once belonged to my family, and now have become family heirlooms."
Not only enshrining objects belonging to her family, Nazia also goes about collecting objects from various other sources. "A lot of the things are remnants left behind of demolished olden homes that were in Puran Dhaka– a lot of people question why I hold onto so many objects once owned by other people. For me, these are memories. People call this (house) a museum. That may be the case, but to me, this is how I can best commemorate them."