The City Display and Sales Centre for Paramount Agro Ltd boasts an intuitively functional and aesthetic design, lending its inspiration from nature. The cost-effective structure is a sight to behold while passing by the busy street of Banani 11.

The outlet was designed by Muhammad Moniruzzaman, a graduate of BUET'96 and Principal Architect of Studio Dhaka Ltd. Studio Dhaka, an architectural as well as a consultancy and construction firm was founded by him in the year 2015.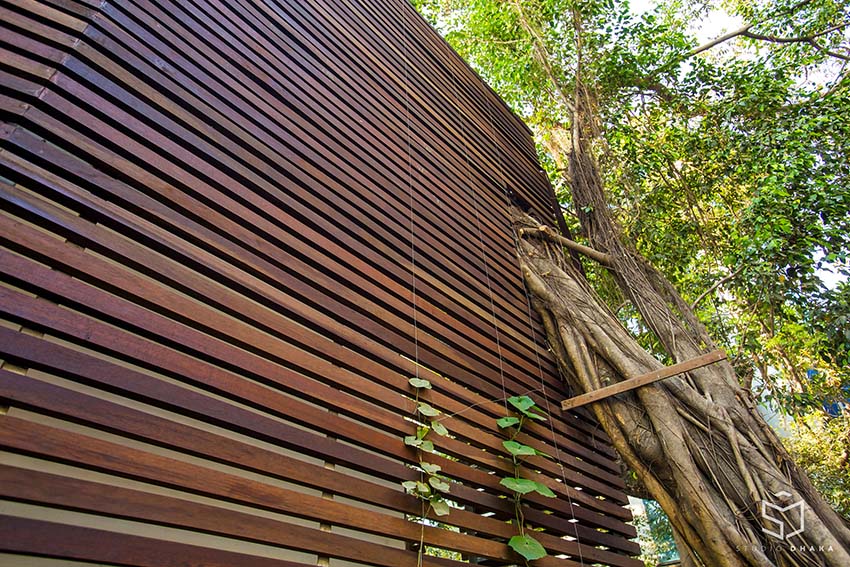 As Paramount Agro produces organic agro and dairy products at their farm located at Gazipur, they needed to build a city display and sales centre at their own piece of 335 sq. metre plot at Banani road number 11.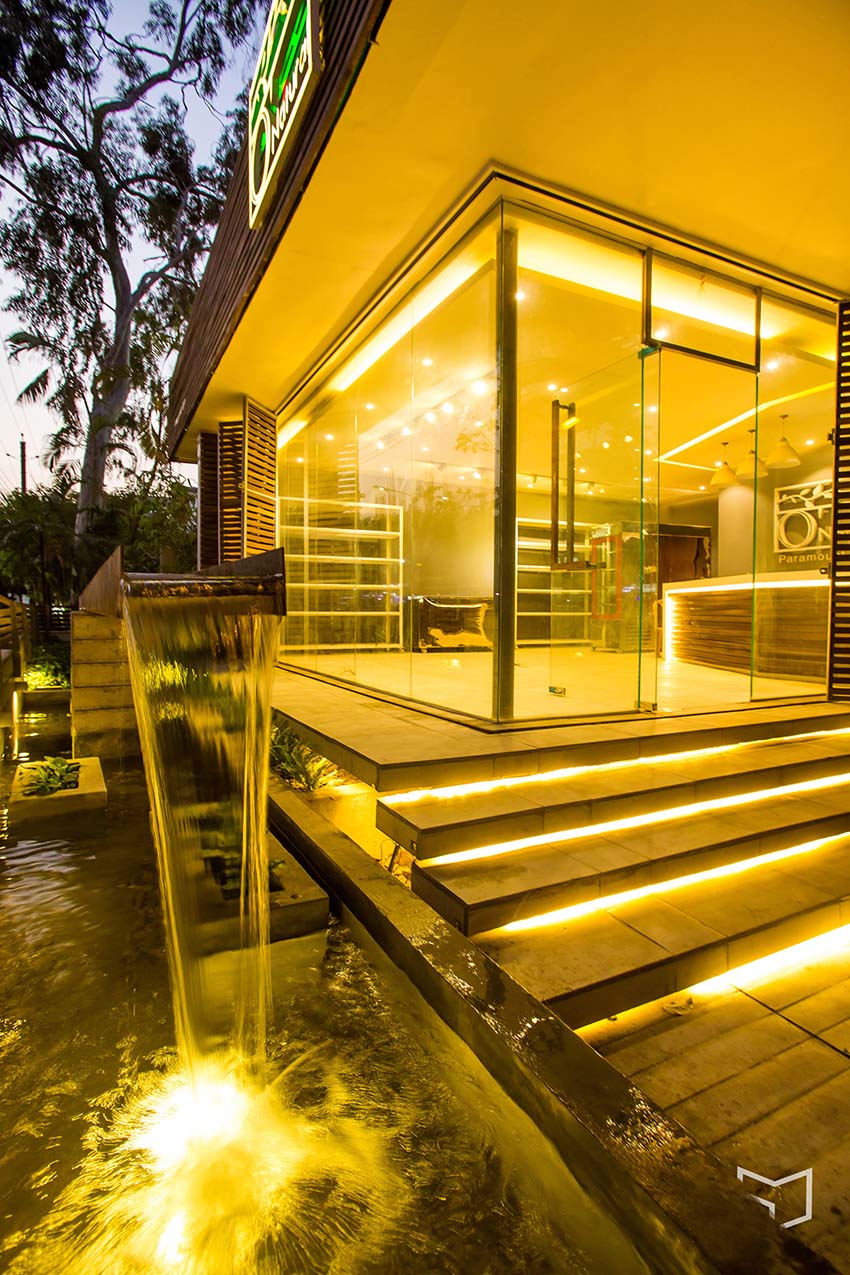 The city centre was intended to raise the level of awareness about the organic produces among consumers, also to encourage others to adopt organic farming in Bangladesh. Designing the shop was a challenging experience for the designers as they had to maintain a balance between the natural and artificial materials and connect the general people with the shop.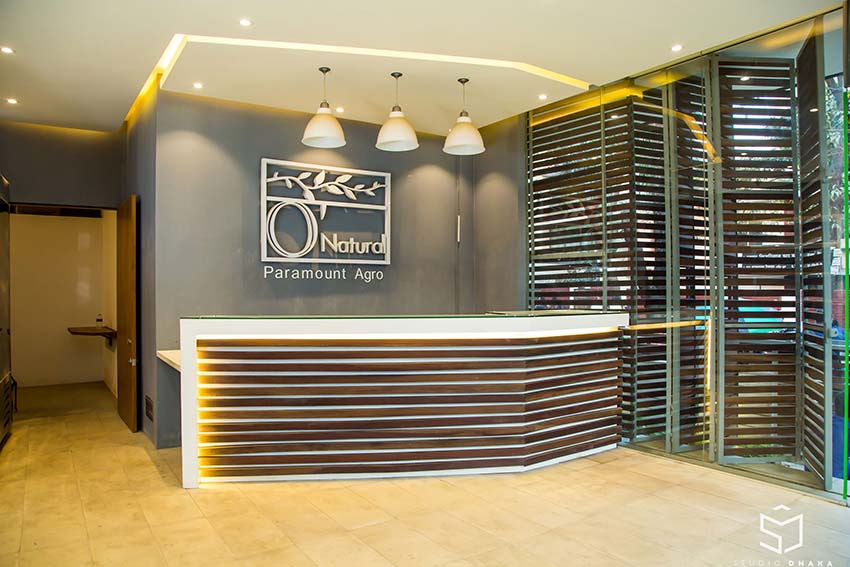 The interior of the shop helps to portray the products better by showing their authentic quality in the natural daylight and being a main road facing structure, the products can easily attract the consumer's attention. "In our mind, we wanted to design it more in an organic theme.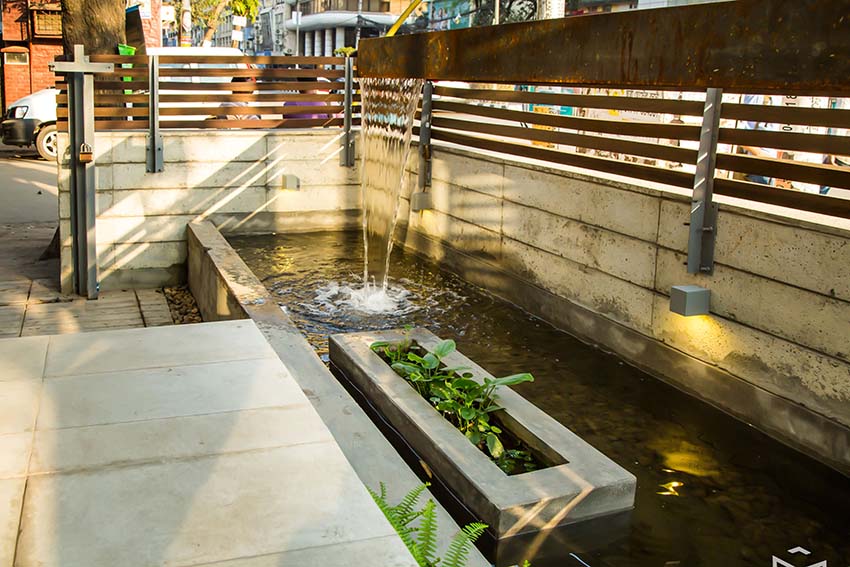 As Paramount Agro Ltd. is a concern of Paramount Group, specializing in textiles, insurance, chemicals, real estate and construction, we thought to design the shop with more natural materials and maintain a low-cost nature-based theme", explains Moniruzzaman.

While on the exterior facade brown wooden texture is mostly used, which represents the colour of tree trunk, the interior is mostly white coloured to give it a more light and bright look.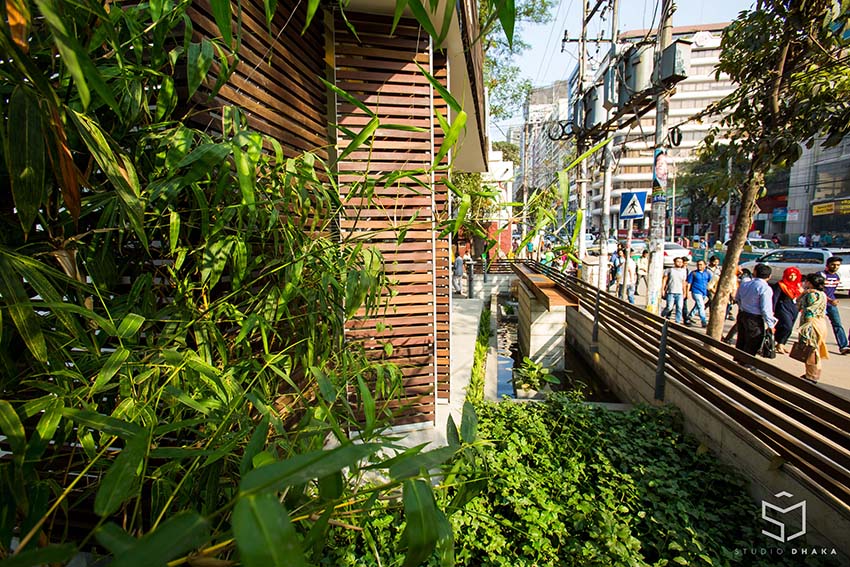 In addition to this, visible green patches and bushes are designed to provide a fully natural look along with a waterbody and a fountain that generates a sound of little falls amidst this noisy city.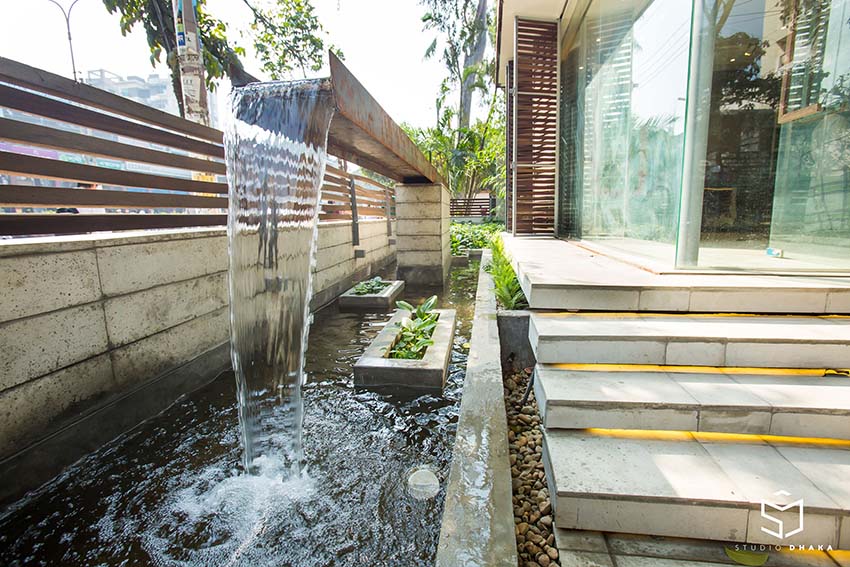 Inside the shop, the use folded louvre doors and windows ensure maximum natural light and ventilation so that during the daytime, those can be folded to use more daylight and whenever needed, the doors can be unfolded and used as walls or shading devices.
Being a low-cost structure, the roof is made of transparent corrugated sheets rather than concrete slabs. Most of the materials like wood, board, glasses, tiles etc. are sourced from local shops of Dhaka city.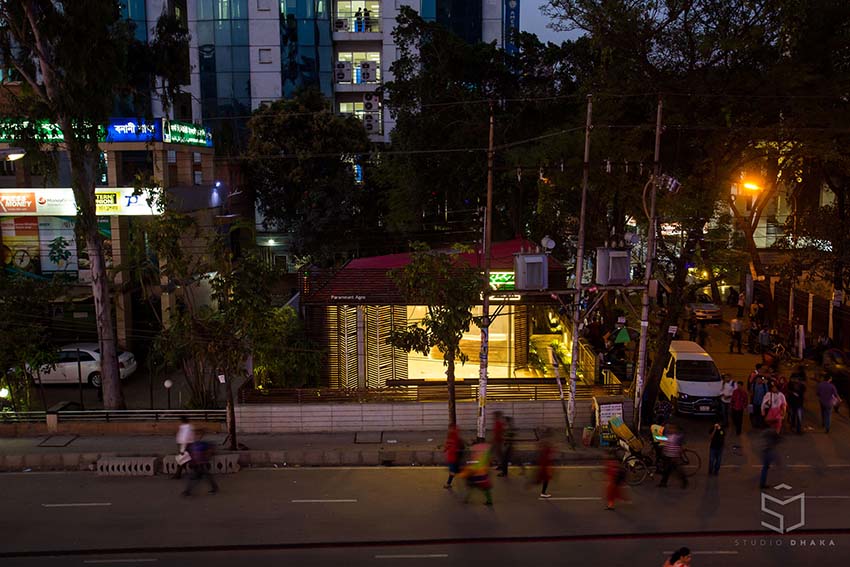 The shop consists of a product display room with some other service facilities. One of the challenges while designing this shop was to incorporate the existing banyan tree without cutting it down. So, the outer facade was designed in such a way that the shop seems like an indulged part of the nature. It took almost 5 months to complete the whole project.