With the commitment to an exceptional living experience, the 'Navana Tranquility' residential building located in Gulshan meets the epitome of luxury modern living. The building is designed by Metropolitan Architects and the public areas/community spaces are designed by Studio Morphogenesis.
The single-unit residential building is set on an 8.93 Katha of land consisting of nine floors. It comprises eight apartments and a basement. The apartment is designed into two units: 4139 square ft and 4864 square ft. Each unit is composed of a clear and uncluttered layout consisting of spacious living and dining areas, guest and family rooms, and a separate service zone. The apartment is bathed in natural light, brought in by large windows and terraces, and all rooms are cross-ventilated to receive maximum air-flow. The extended balconies and terraces generate a quality landscape and are ecologically virtuous, encouraging the development of biodiversity.
Regarding building materials selection and construction high-quality materials and advanced construction techniques were chosen. Construction materials like imported cement, finest quality sand, and stones are used in constructing the structure. Newly prepared steel shuttering materials are used as formworks. Marbles and imported tiles with skim coat wall paint finishes imported ultra-clear glass etc. are used as finishing materials. The entire project is constructed as a fair-face concrete finish.
With its unique concave low-emission façade glass, 'Navana Tranquility' stands as a landmark in North Gulshan.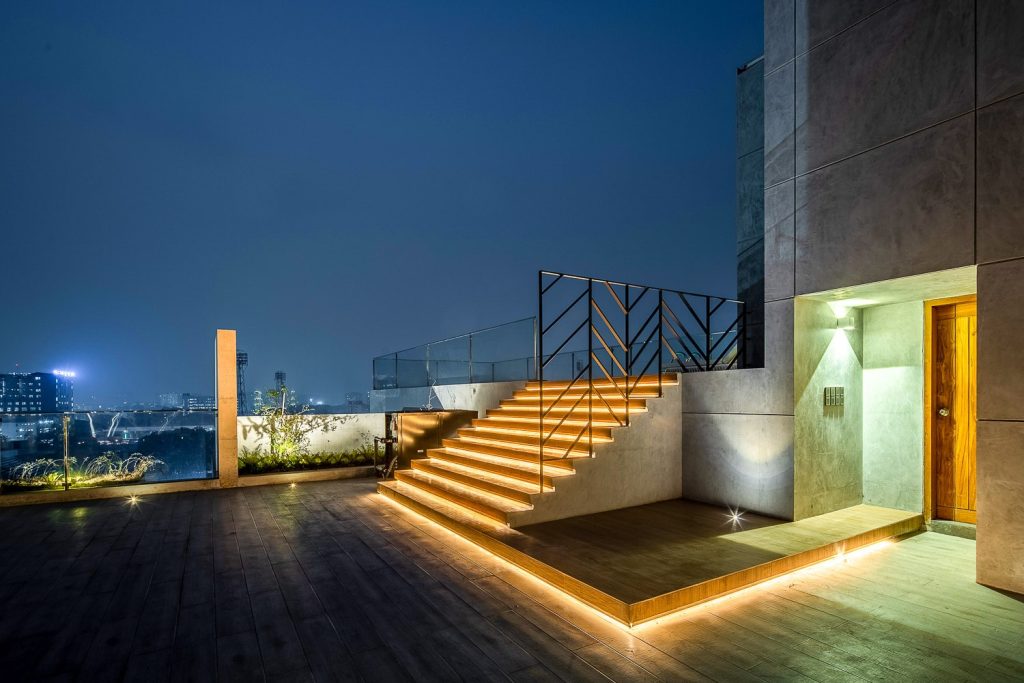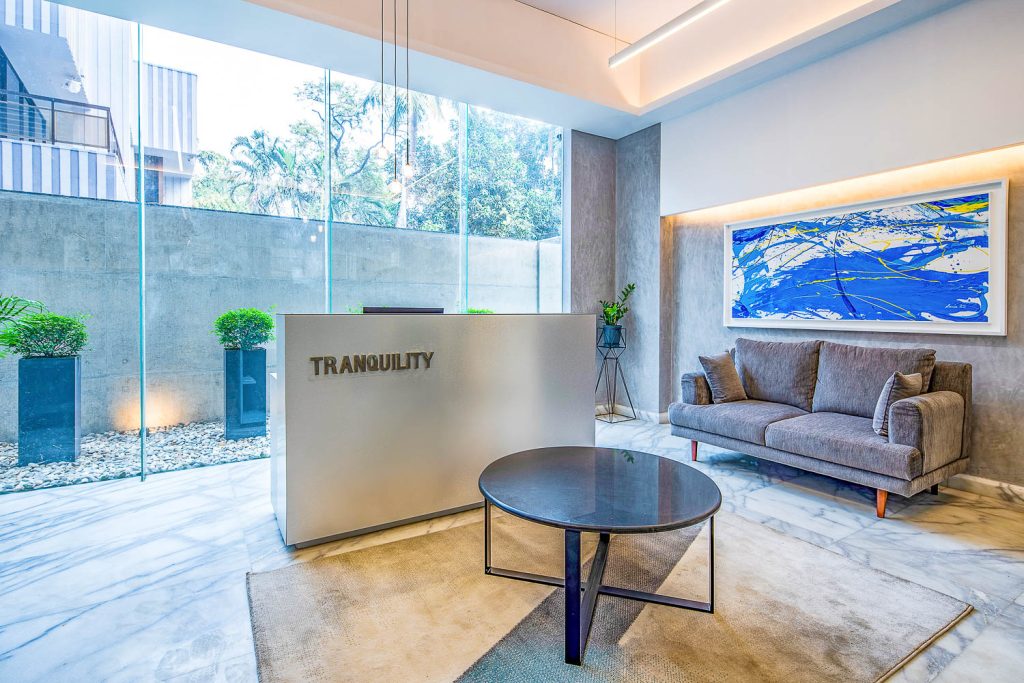 The project is comprised of several impressive amenities to enhance the comfort and convenience of the residents which include a hotel-grade lobby with furnished reception, elegant elevator cabins, EV charger for eco-conscious individuals. The rooftop is another essential part of the project that acts as a catalyst for social interaction. It is equipped with a barbecue space, seating areas, an enormous pool, and green oases inhibiting various native plants. The rooftop round alum framing was another challenging aspect of the design that has been executed wonderfully.
This project is meticulously designed to achieve aesthetics in every corner. The entire common area wall is painted with a skim coat, lobby, and reception walls are adorned with Turkish marble. The project entry floor is finished with flame-finished granite. It's the only project in its vicinity to have a temperature control swimming pool.