The eve of Eid-ul-Adha, the Greater Eid, is the perfect time to give your home a new look to bring in the pleasant energy into your home. Satori and Lumiere brings some delightful accessories that will definitely brighten your home this holy festive.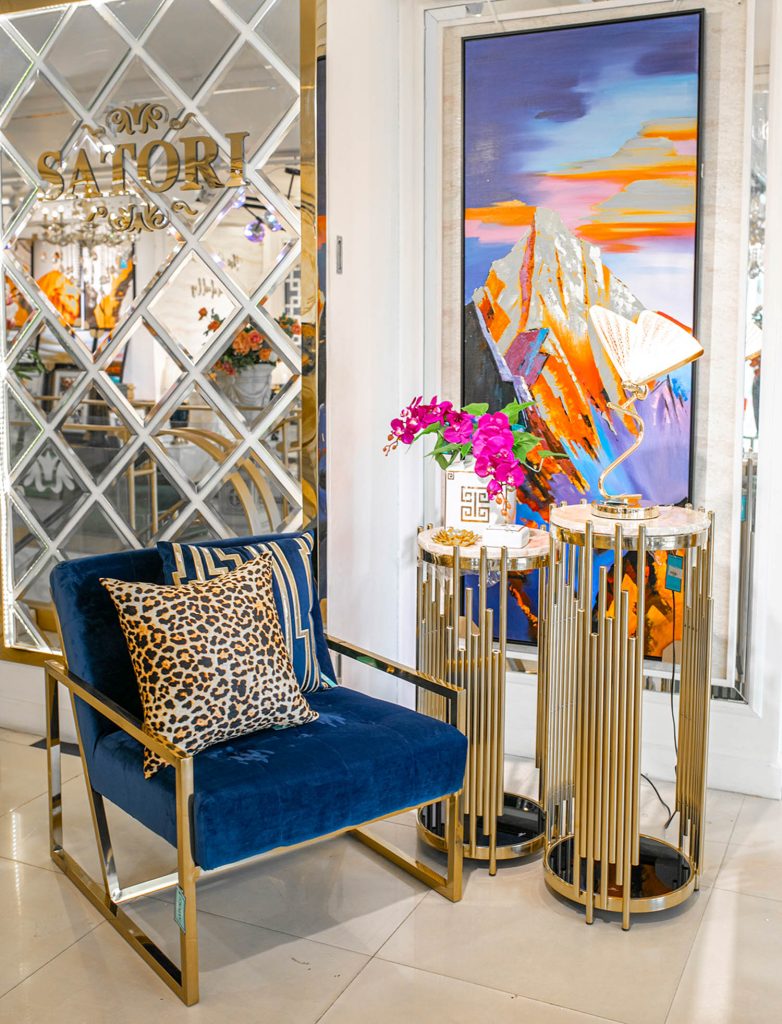 Fabulous and chic, the sleek armchair from the outlet is uniquely crafted from metal with a gold finish and rich velvet upholstery. The jewel-toned velvet and golden legs offer a luxe appeal, making the accent chair a perfect statement piece for the living room, home office, or bedroom. The corner tables beside the accent chair will add a touch of glam to your space with their shimmer of gold and glass. It has a slim linear profile that will fit in easily anywhere.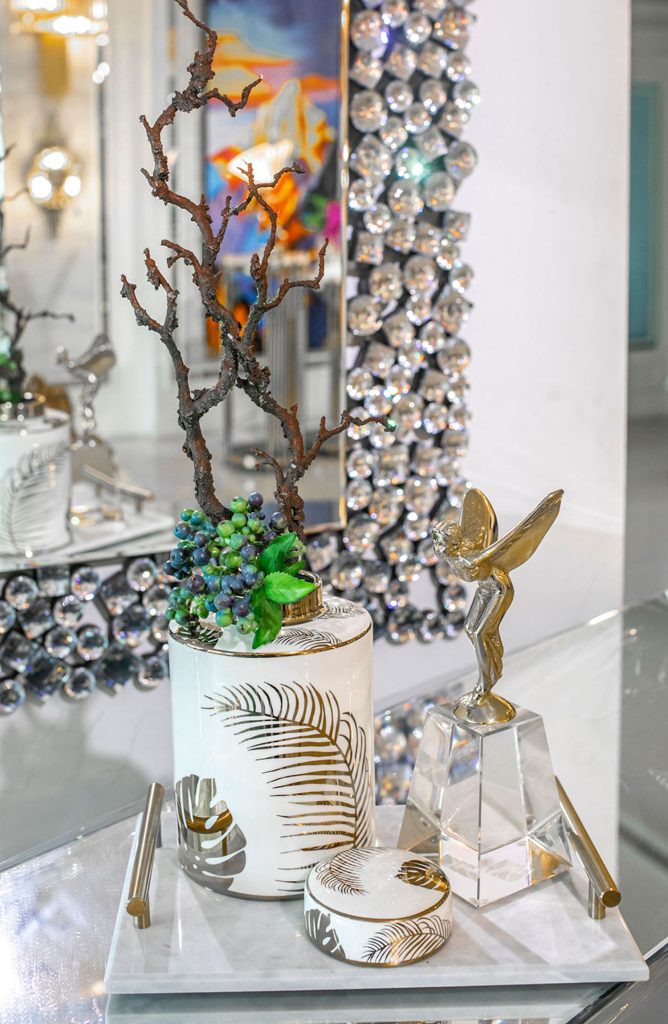 The beautifully designed photo frame on the intricately crafted tray will make an excellent memento holding your couple photo or individual on different shelves or tables in your home. Display a pair of meaningful photos or art prints in this antique style rectangular picture frame, featuring carved gold detail, adding an ornate touch to this tray decor set. Comfortably display on a tabletop or shelf with their easy-open backs to place your prints and easel back arms for horizontal or vertical display.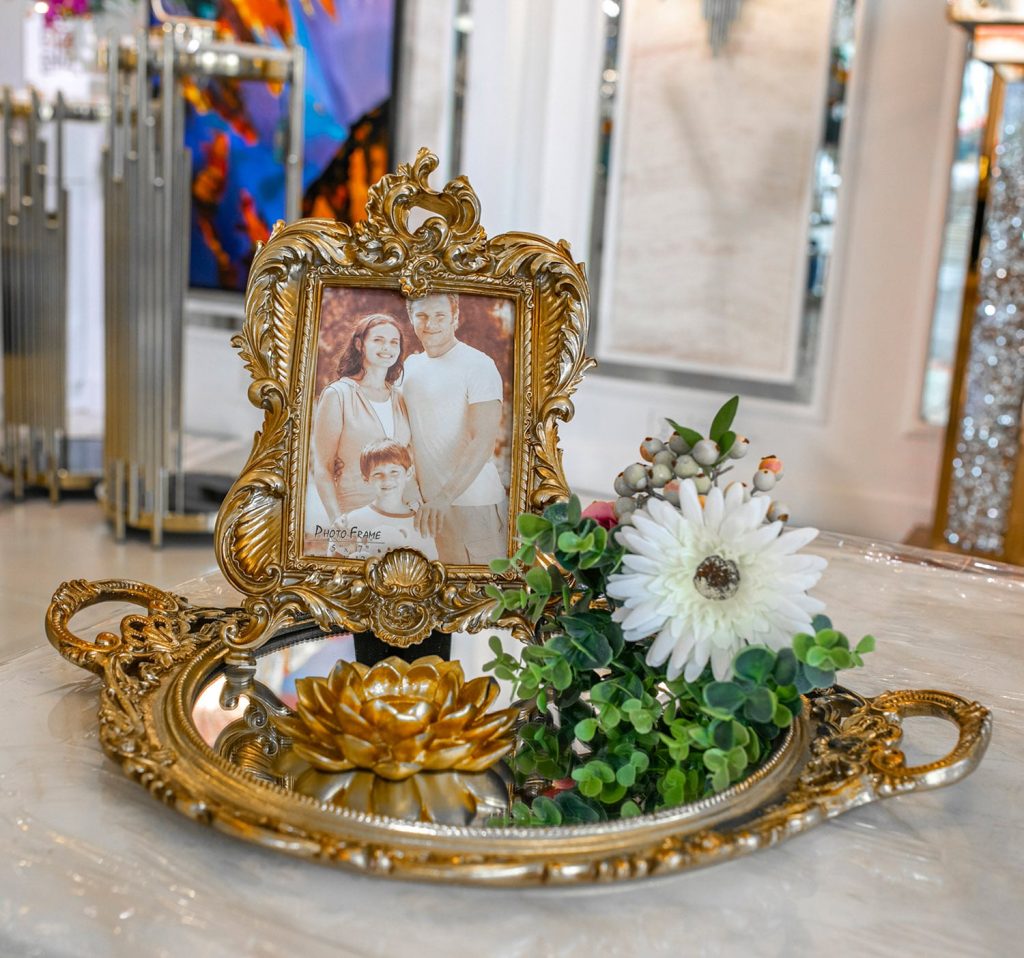 Besides, the decorative 3-piece set adds an elegant accent to any decor. Made from high quality material, these vases are both light and sturdy; while the metallic bronze finish adds a rich sheen and luster to update any table or shelf. The lovely table lamps are sure to instantly charm. Attention to detail can be found in the striking look and stunning design that will add a subtle modern flare to your favourite space. Showcase your discerning tastes brilliantly with this pairing. If you enjoy the inspiring look of modern forms, these are the set for you. Bring these items home. You will be glad you did.