The proposed Software and Robotics Research Center in Purbachal is a techno institute designed to attract tech researchers and to inspire young minds dedicated to the ICT based industry of the country. This thesis project is proposed by Rahat Shahriar, student of Rajshahi University of Engineering & Technology (RUET). His studio teachers are Md. Asaduzzaman and Md. Sabbir Ahsan.
The selected site area is 14 acres and is surrounded by the Narsunda River in the south-east side. The three major functions are: Academic block, Laboratory block and Dormitory block for the researcher. The academic block is placed north-south so that this particular orientation can provide the maximum amount of light and ventilation throughout the year. The laboratory block is placed east-west so that it can get the maximum river view. The dormitory block is adjacent to the laboratory block. These building masses are set in a way that they can get the maximum view of the river.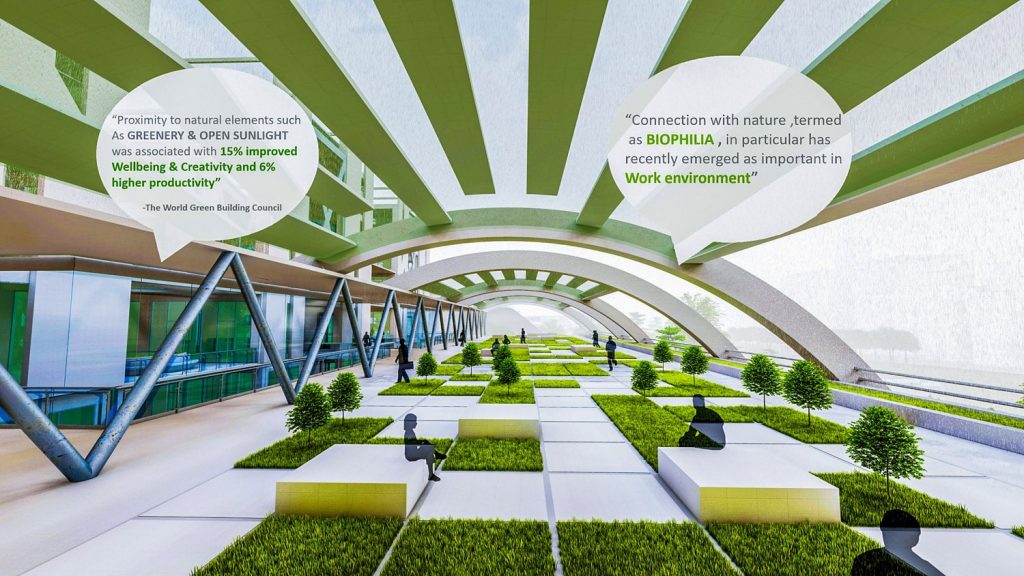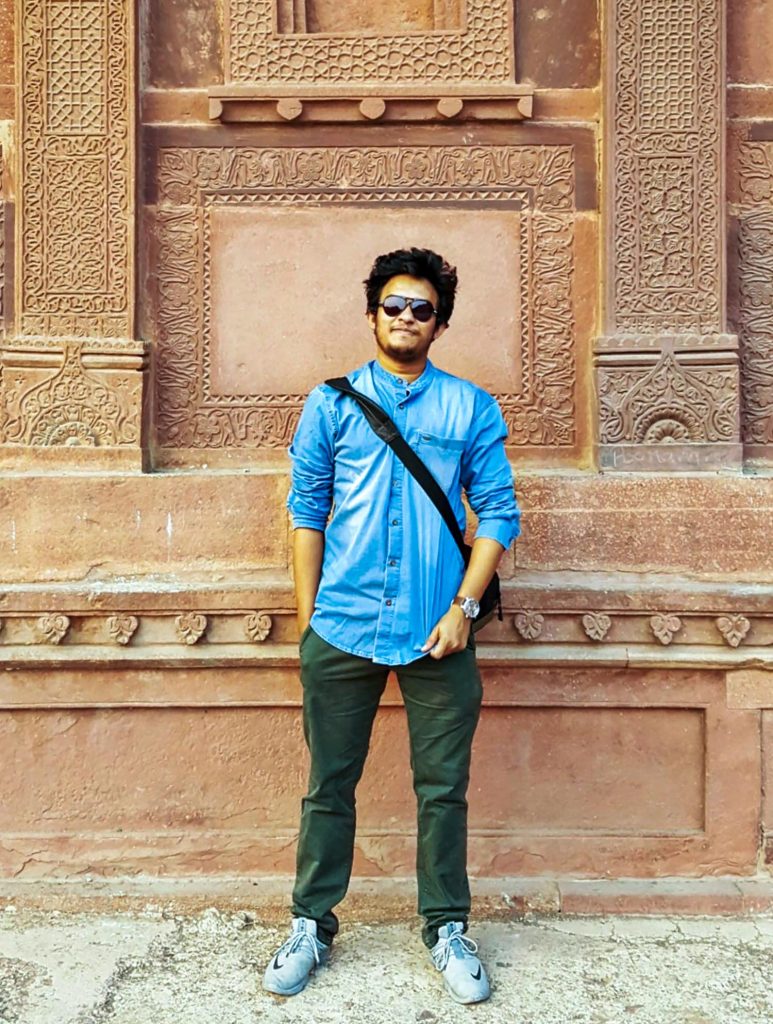 The common admin and faculty mass connect both the academic and the research laboratory building. The research laboratory building is divided into two parts: one part provides lab functions and the other acts as a research department. The warehouse on one side of the building provides all the services and works as storage. The design prioritizes both the natural and technical context in its space formation. The technical part is based on mainly three factors: motion, energy, and intelligence. The first step was to ensure the functional flow of a prototype. For this, the whole process needed to be systematic and continuous without interruption. To implement this, the lab block is designed on the ground floor while the major circulation is designed on the upper floor. The lab block inside is separated from other functions by sensor-attached glass partitions, which will provide controlled temperature, particularly required for specific lab space.
The natural part is based on mainly three factors: daylight, water proximity and green adequacy. In a workspace like this center, people need a space to relax and rest, to lessen their stress and tiredness. The sound and wave of water flow helps to reduce mental stress. For this, some water panels have been installed in transitional spaces and adjacent to the exterior facades. Uplifted green terraces, open breakout spaces and green buffer zones have also been introduced to enhance the green adequacy. This project is specifically designed to be an example of how nature and technology can merge so that it can bring the best possible outcome in the future.