Architect Column
Feature
The Playful Preschool – Bromley Bee Early Years
Written by Safeeyah Ayman & Photo Courtesy by Asif Salman
A perfect coalition of style and education, perfectly put together in order to offer your young children a safe haven while stimulating their young minds to better equip them for future learning.
BROMLEY BEE EARLY YEARS is an institution that is born out of necessity and uniquely styled by Architect Farhin Ashrafi and Architect Talha Mahmud , who have done extensive research in early childhood development.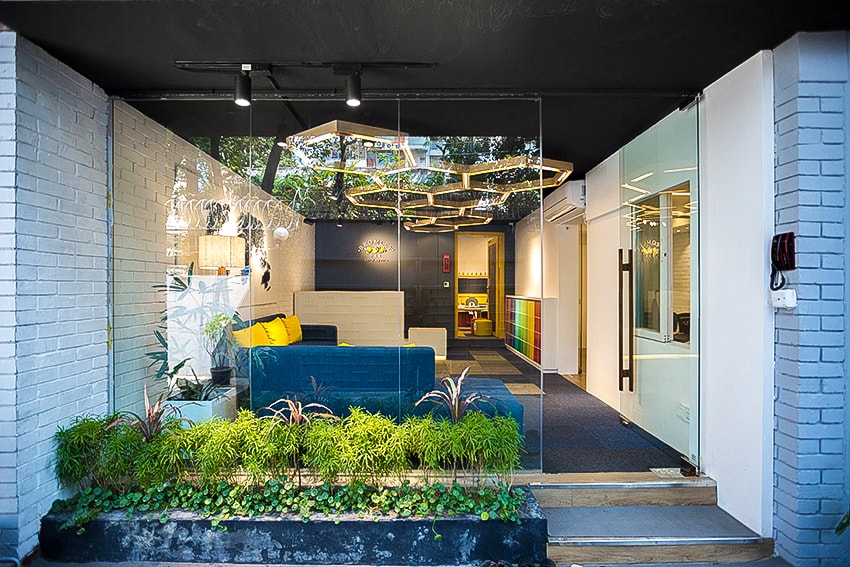 The couple, being professional architects, felt that a unique preschool that was tailor-made for kids, from the carpets to the lights, was the blessing that would alleviate the tensions of many new parents looking for a proper preschool for their child.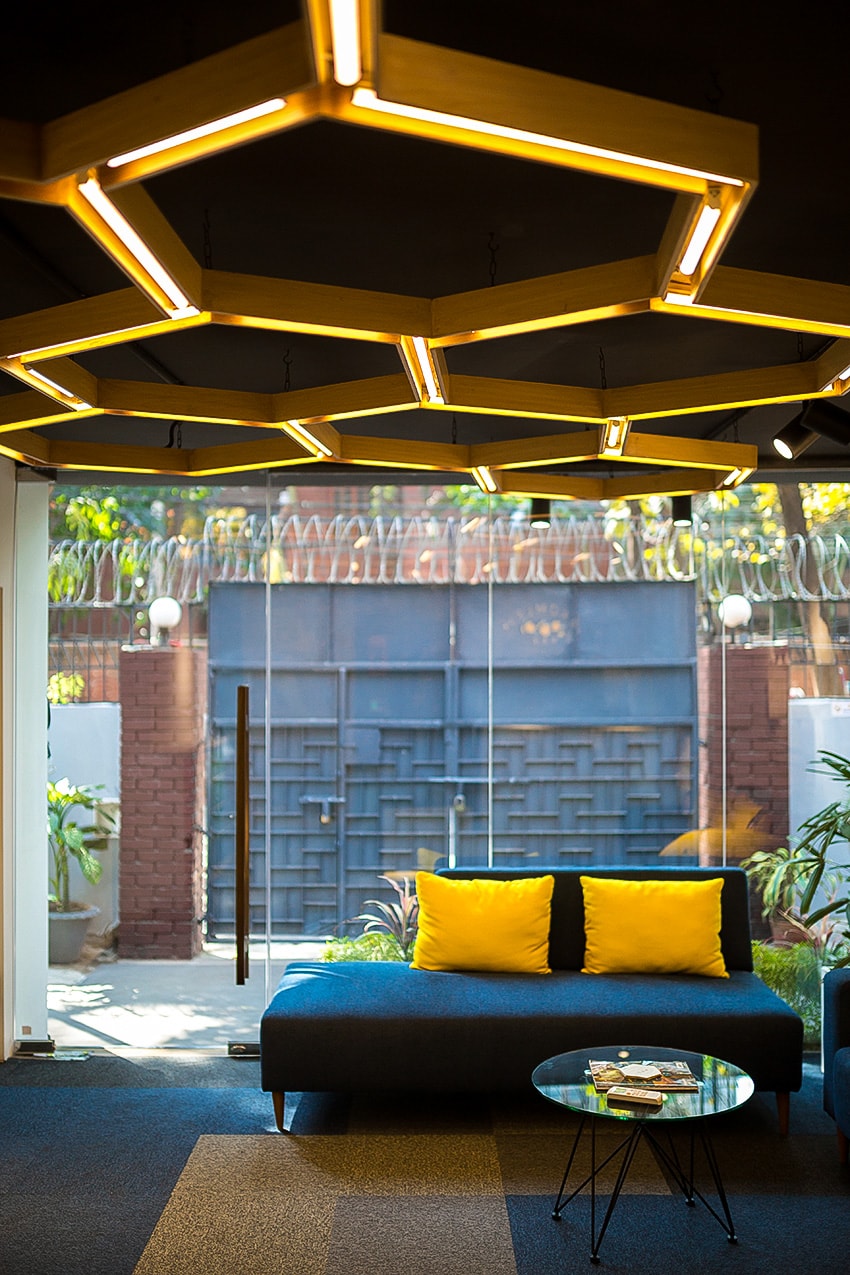 The preschool is located in Gulshan 1, making the access to it easy for anyone living in and around that area. Bromley Bee Early Years is a British standard daycare and preschool with Directors from UK.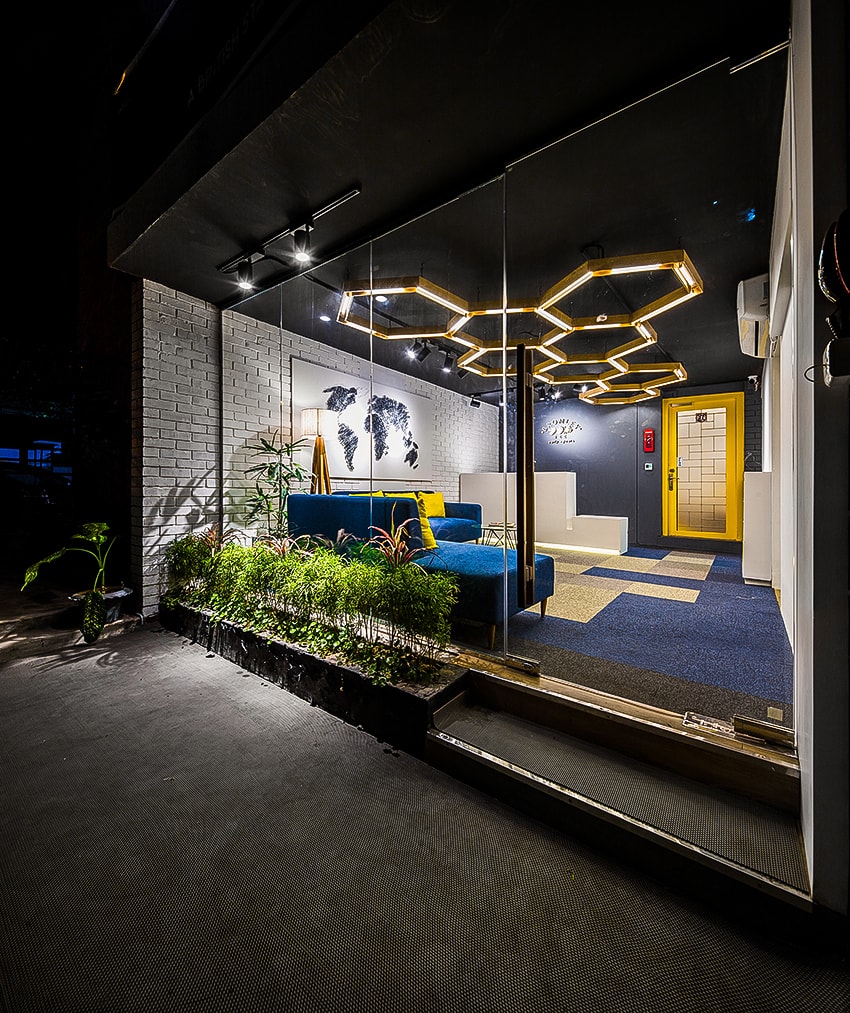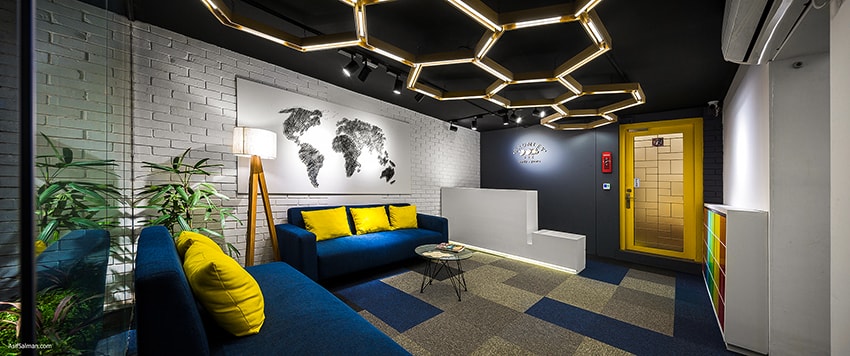 It boasts a stimulating curriculum, carefully designed following the guidelines set by the Early Years Foundation Stage (EYFS), a United Kingdom government statutory framework that sets standards for the learning, developing and the care of children from birth to 6 years old.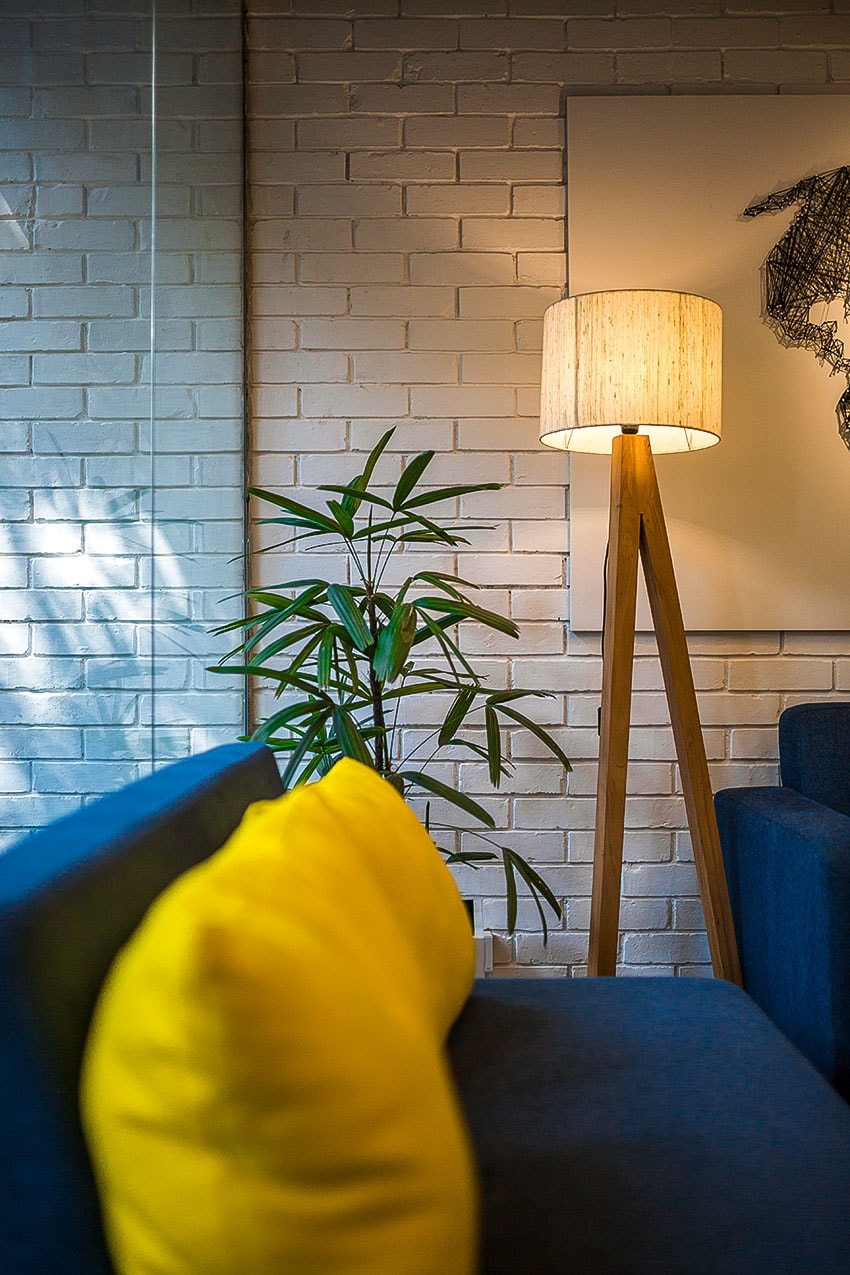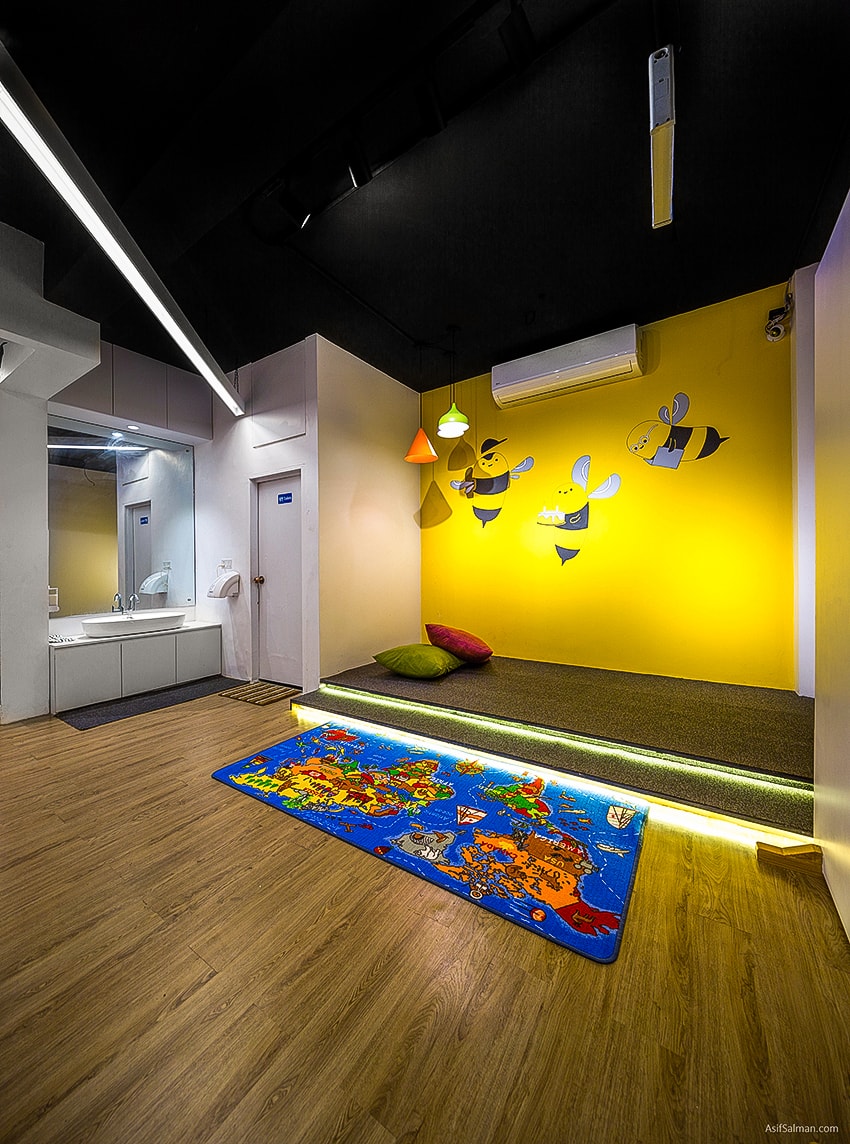 The preschool targets the seven areas of learning in a safe and stimulating environment. Each and every little nook and crank has been carefully designed to best stimulate young minds but not to overwhelm them.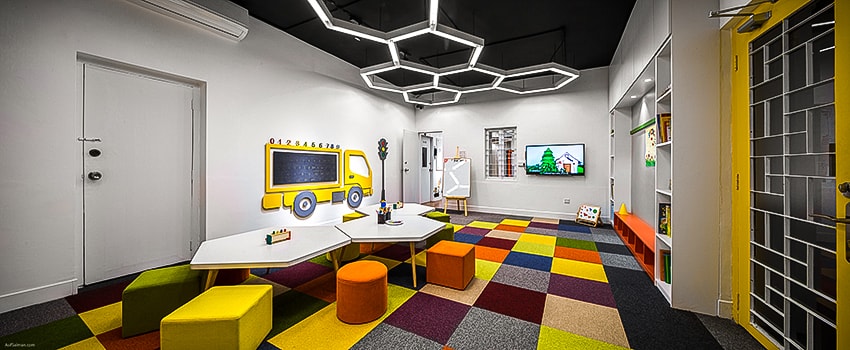 This comes from doing extensive research and having a very hands-on approach which is exactly what the directors/architects of this preschool have done.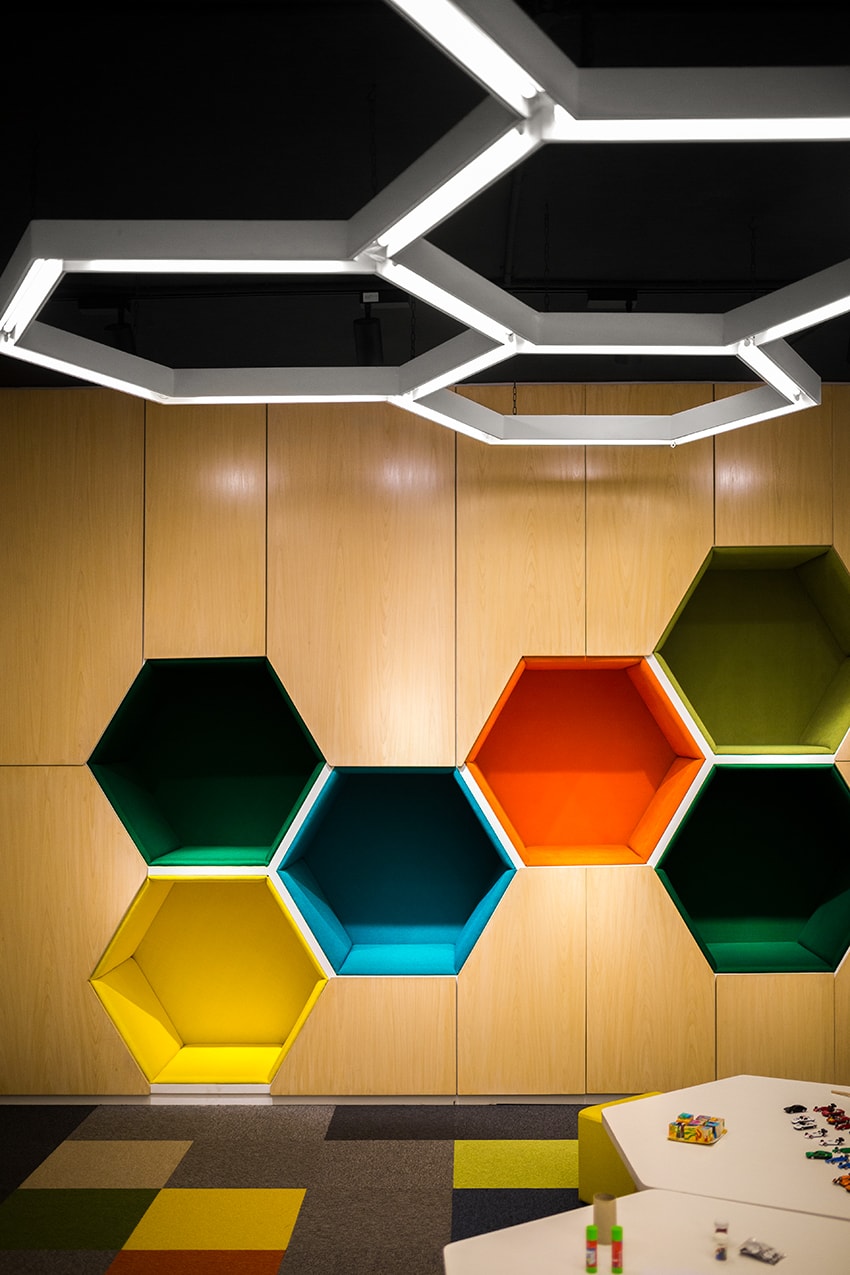 The layout of the preschool has been divided into neat areas, without putting up walls, having secluded rooms for nap time for the young/younger toddlers, and the rest of the floor plan is left open.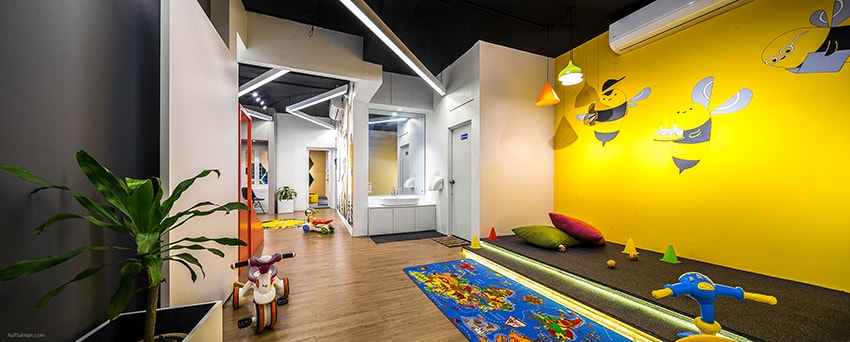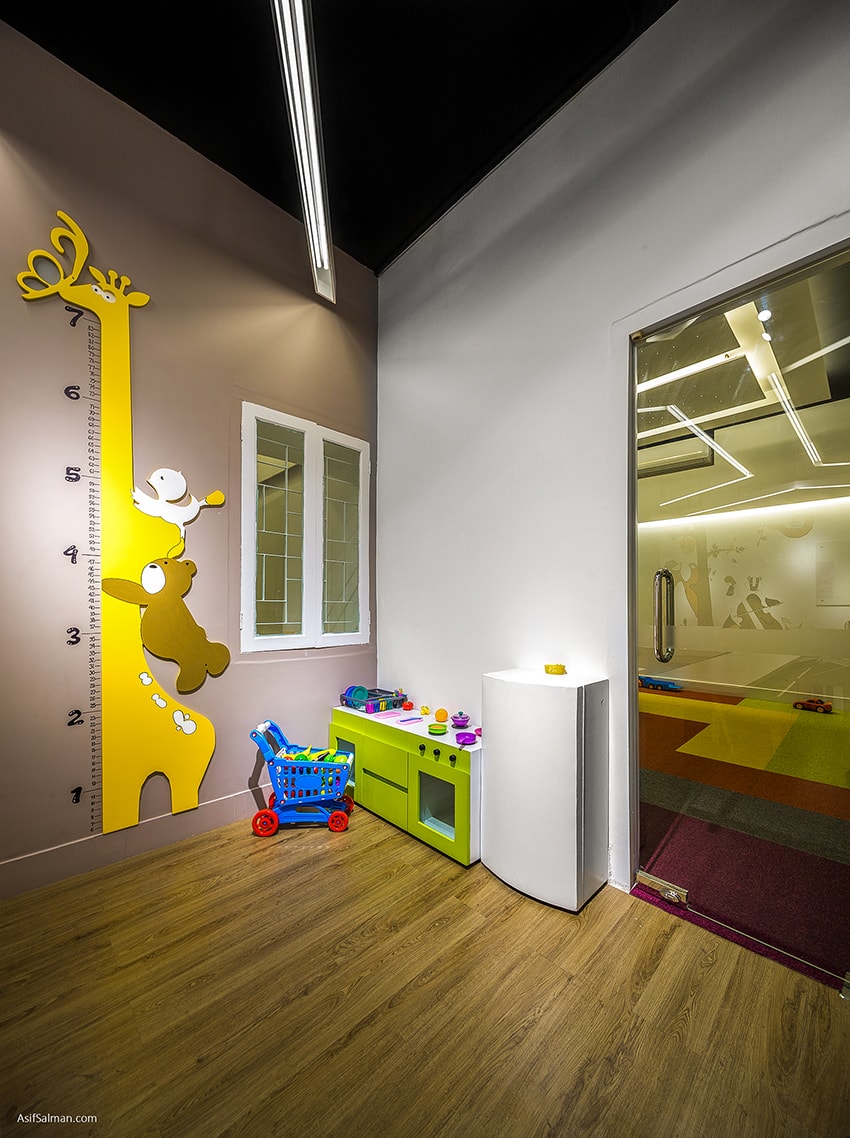 This allows for maximum movement as dividing walls would have hindered the children's movement.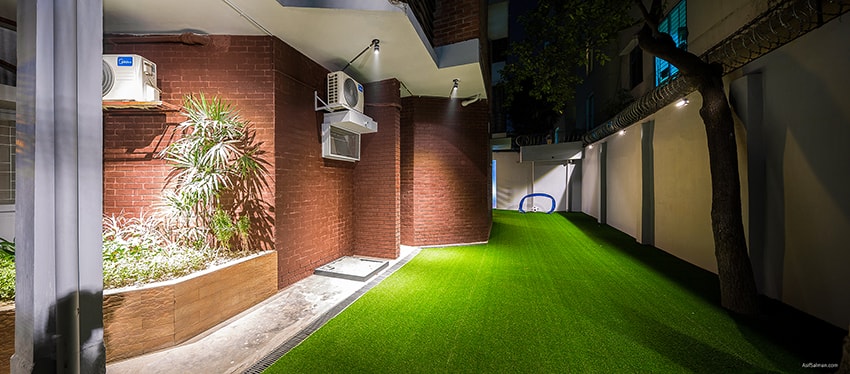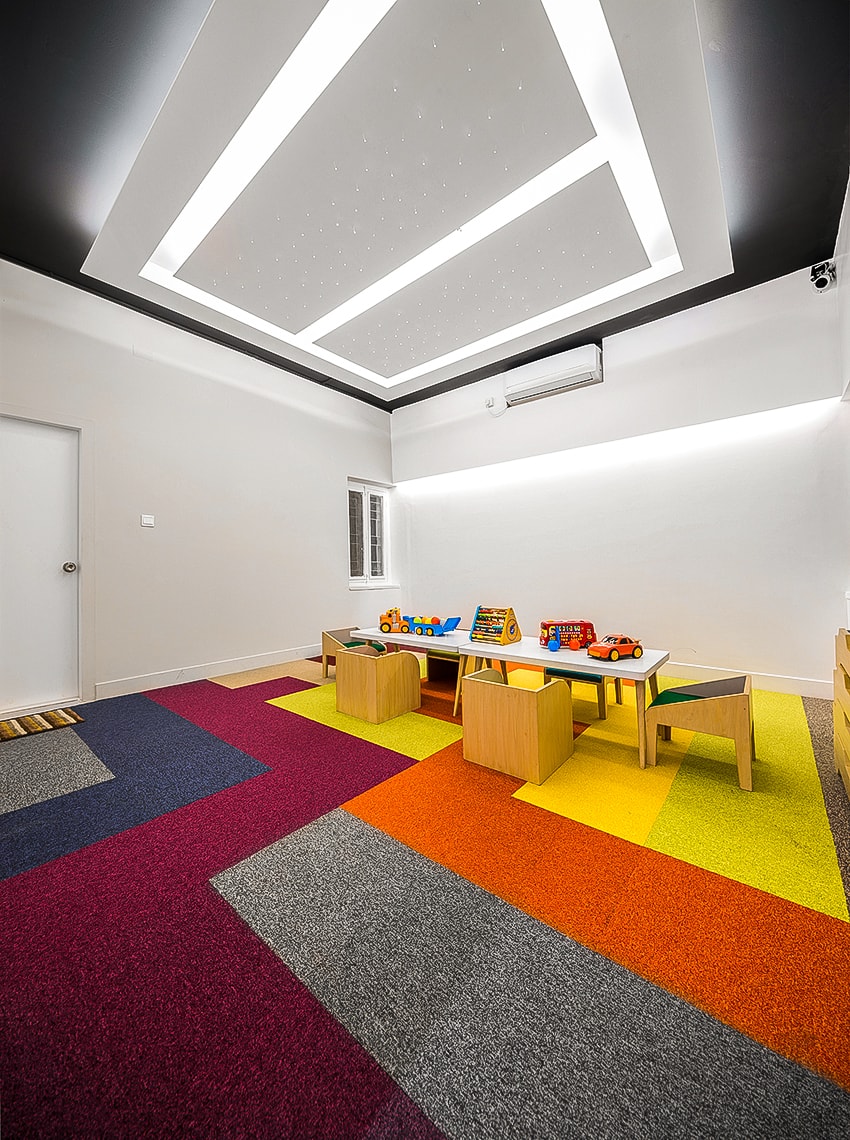 The directors were very adamant into making sure that the environment that they are creating for the children is very different to the environment they are in when they are home. "Children, too need space to breathe and we shouldn't overwhelm them with too loud colours or with distracting visuals.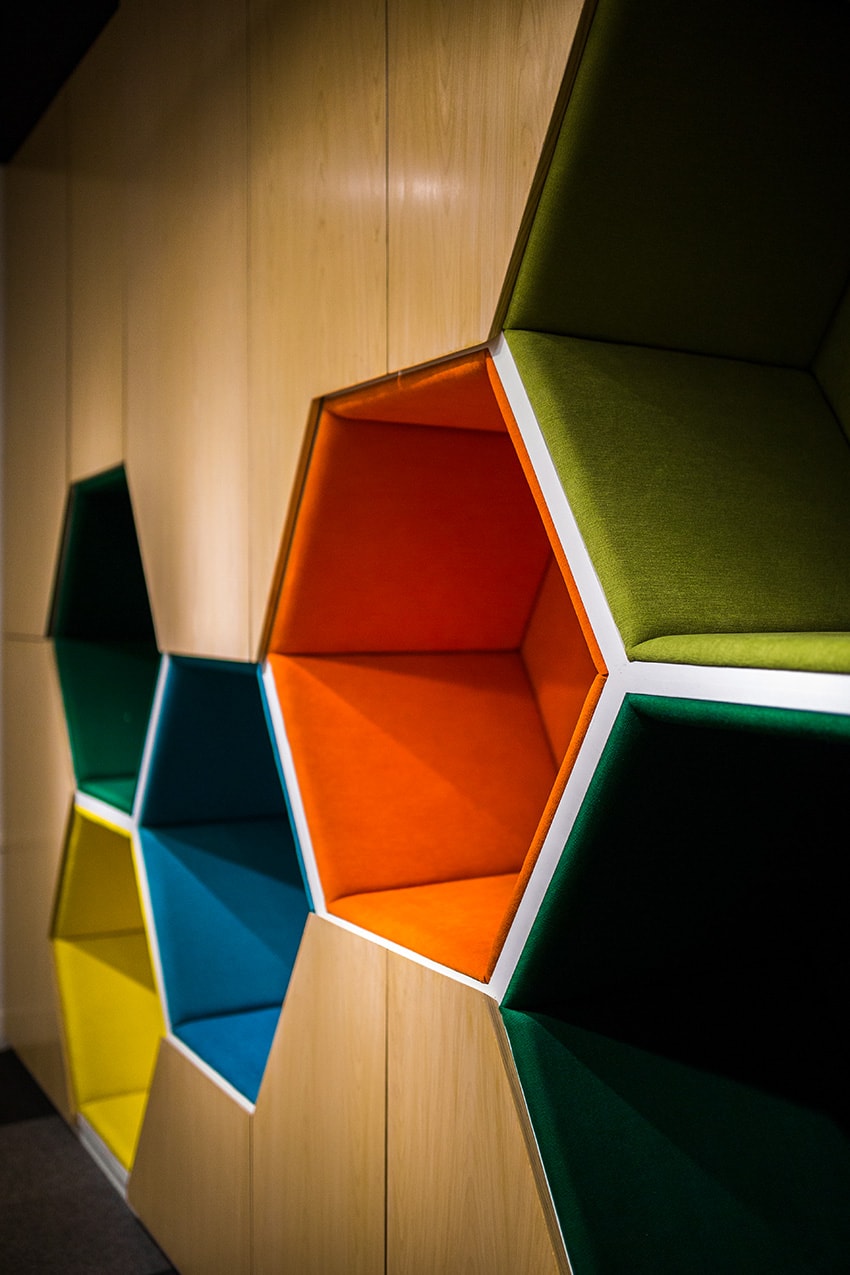 Those only serve to make kids more agitated. In order to combat that scenario, we have kept the colour scheme in such a way that it will only stimulate not distract", elaborates director, Farhin. Most of the colour is introduced by the carpeting, especially made to fit Bromley Bee's specifications. The bright colours of the carpets in the classroom area along with the pale walls add excitement to the space as the children go through their activities. The light design was interesting to look at.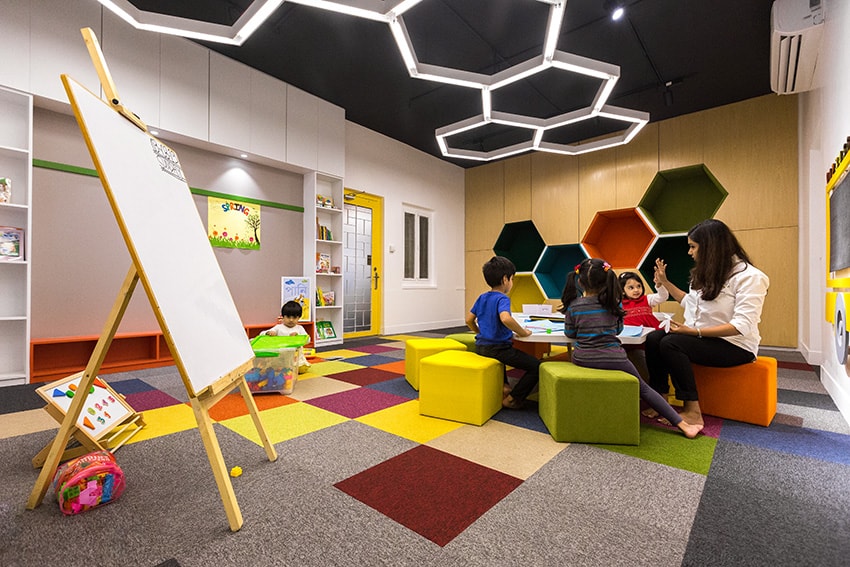 Not only was it aesthetically pleasing with honeycomb shapes to represent a beehive, all the lights used were diffused to make it soothing to the eye. Even the little chairs and the stools for the children to sit on have been specifically designed by the achitects. Little toddler-sized chairs and honeycomb shaped stools are an example of the attention given to details. One of the play areas boasts a beautiful eye catching yellow wall, offset by paler walls as not to be so jarring to the eyes.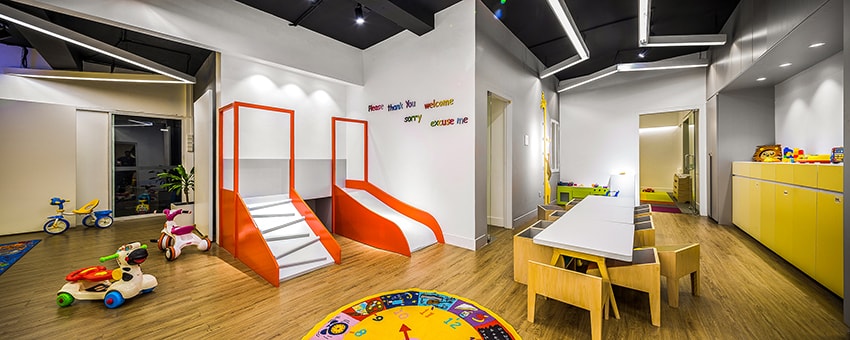 The layout of the preschool was designed keeping in mind on how to properly stimulate young minds and encourage learning through different activities. The reading corner or the play area or even the nap room is perfectly tailored for children.
The preschool has already gotten positive reviews from kids and parents alike. The directors of Bromley Bee have managed to create an interesting preschool where learning is fun, bright and cheery.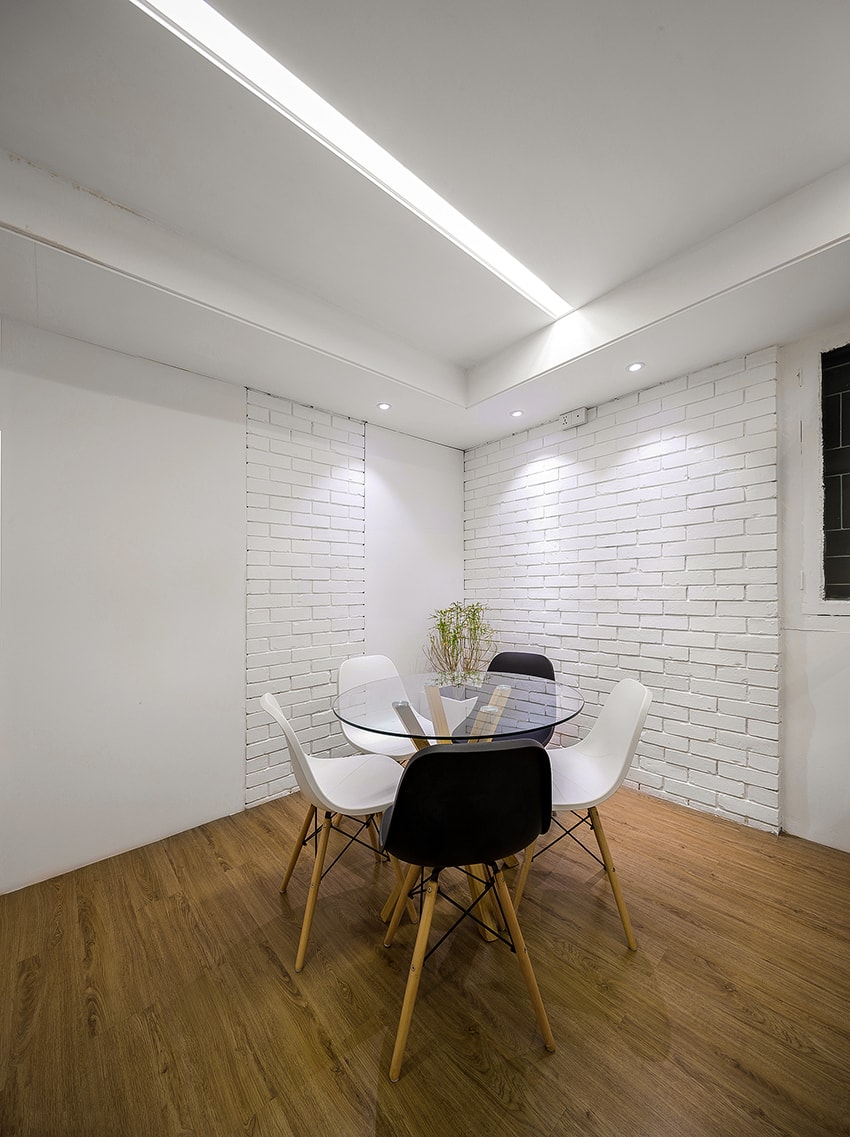 Each and every little nook and crank has been carefully designed to best stimulate young minds but not to overwhelm them.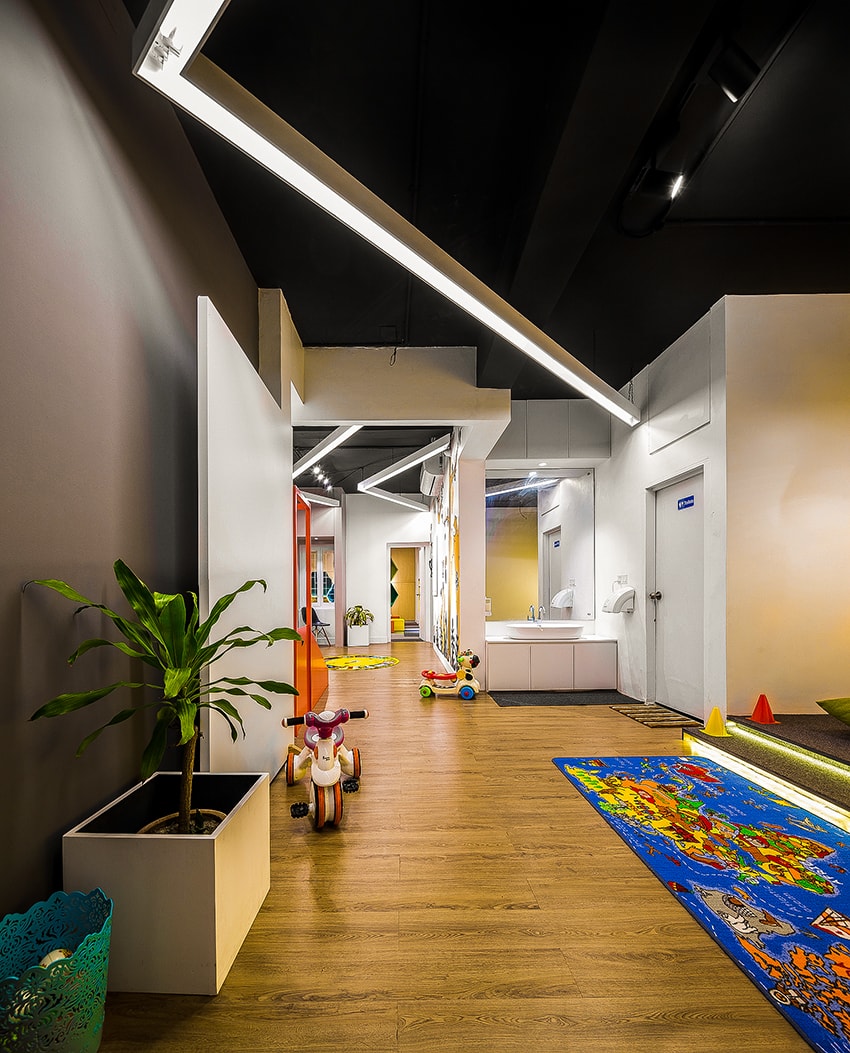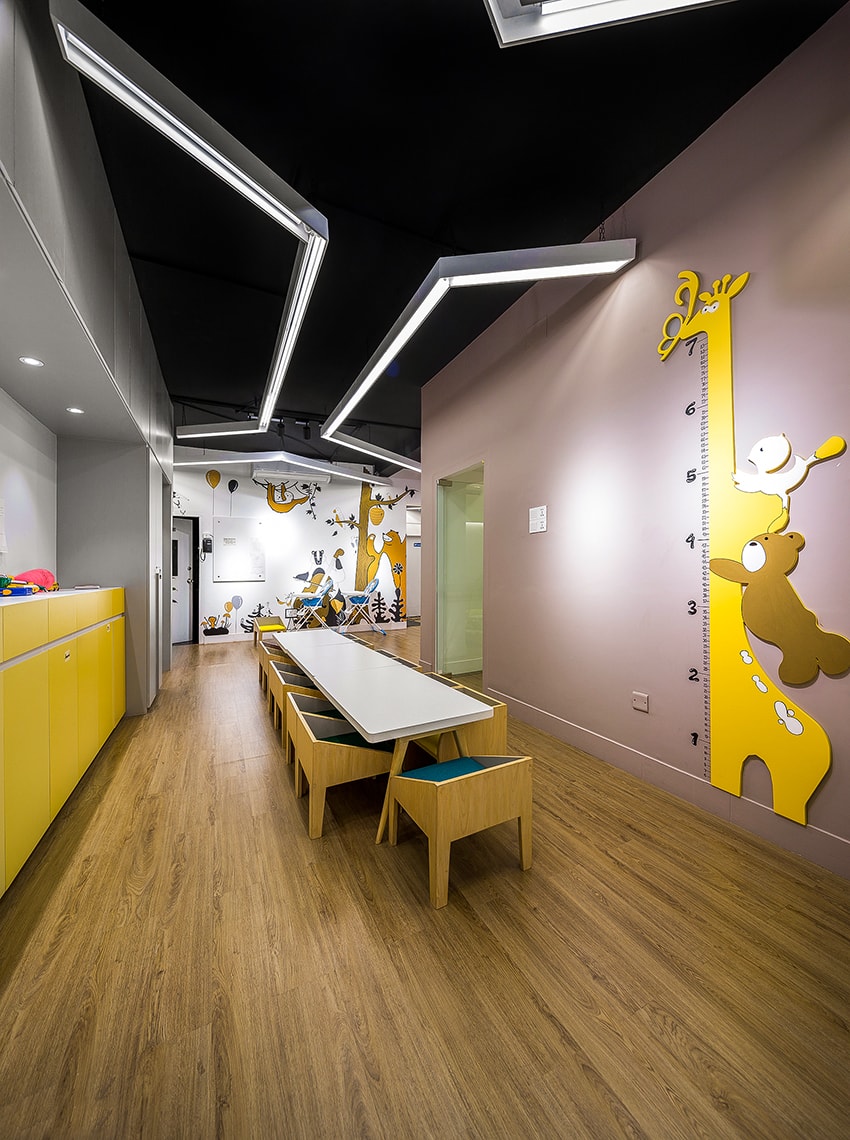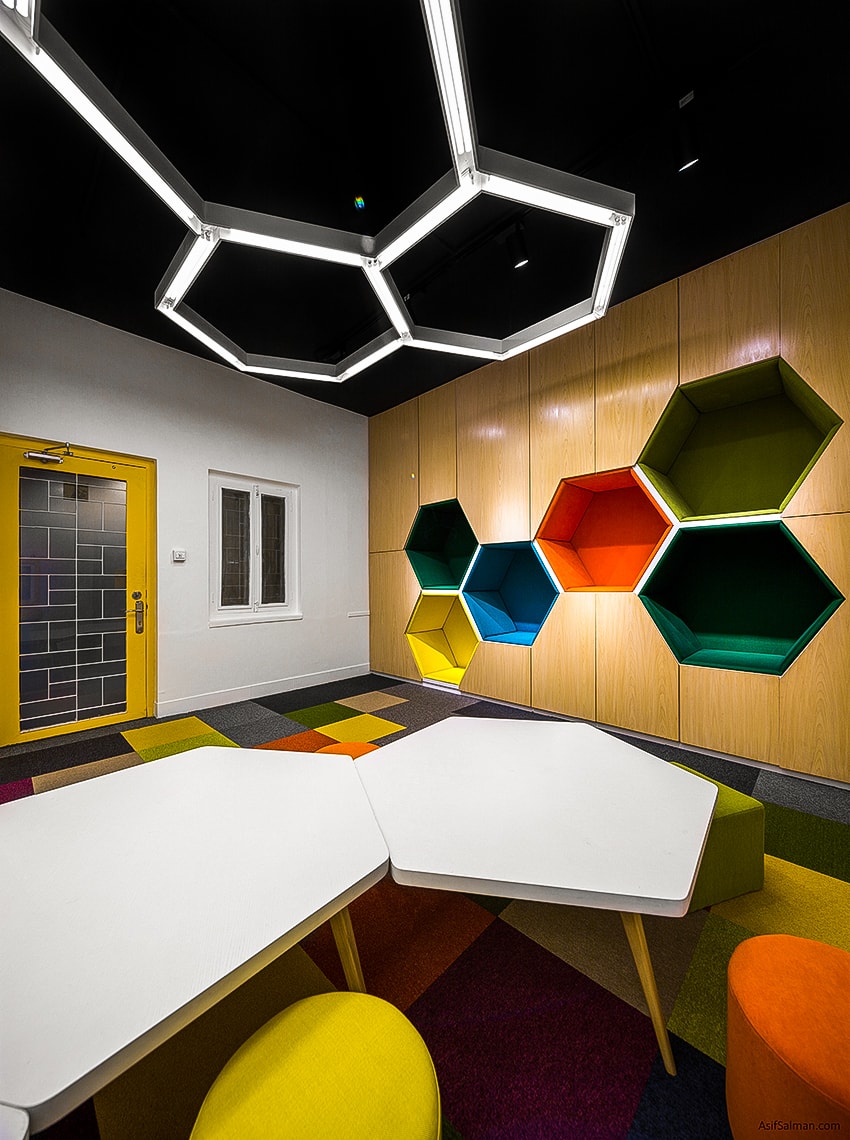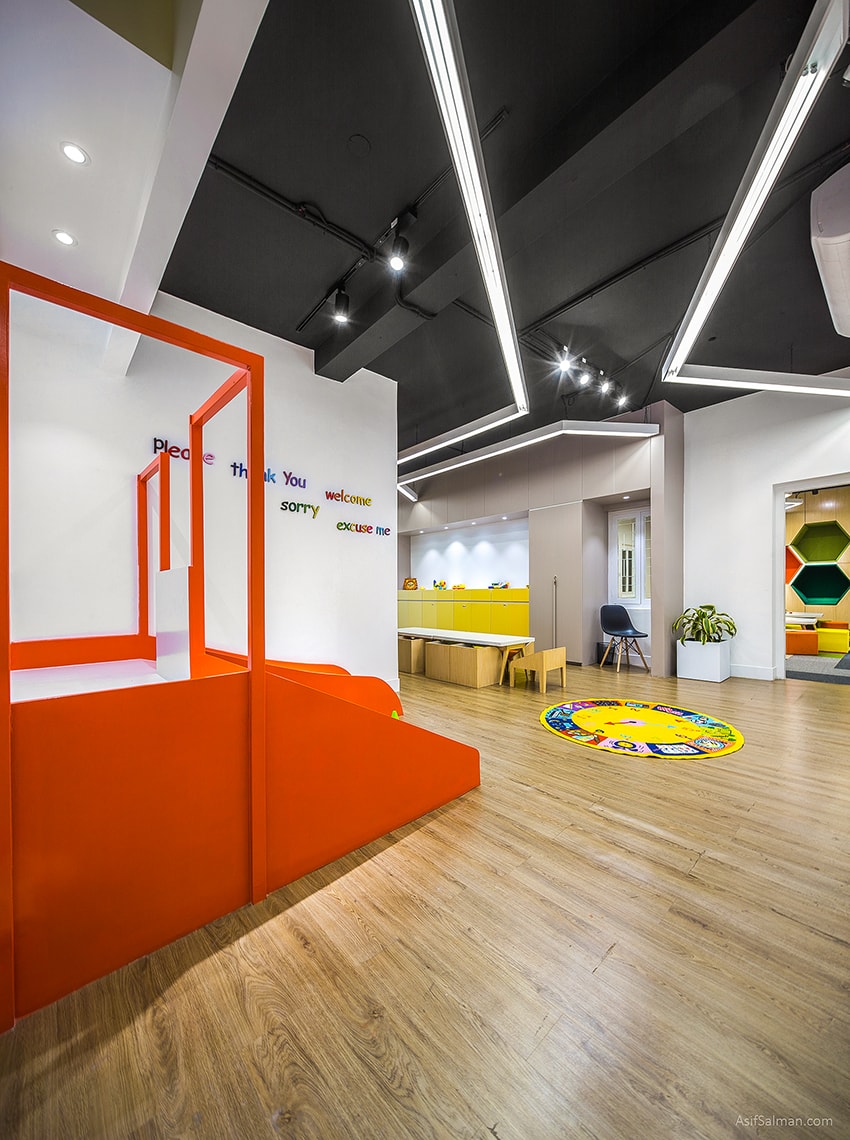 About Architects
Bromley Bee early Years has been designed lovingly from scratch by Architect Farhin Ashrafi and her partner Architect Talha Mahmud. The couple has a long history of working together. From working on projects during their university life in American Independent University, Bangladesh (AIUB), to finally opening their own architecture firm, Maison'D Architects in April 2013. They managed such a feat even though they were working for different companies at that time. Eventually they left those jobs to concentrate on their own firm.