The multi-family residential building, Gawsia Kajoli, coexists in harmony with the environment in the suburban neighborhood of Gulshan. Each unit is carefully designed to connect and create a sequence with the surrounding environment by large panel windows and open terraces that aid in diminishing the barrier between inside and out, while open-plan layouts and high ceilings enhance the sense of space and tranquility in the apartment. It is designed by architect Tarique Hassan, Principal Architect of Tarique Hassan and Associates Ltd. in association with Architect Yasmin Ismail, Principal Architect of 360 Degree Design Studio (360DDS) and developed by Gawsia Developers Ltd. (GDL).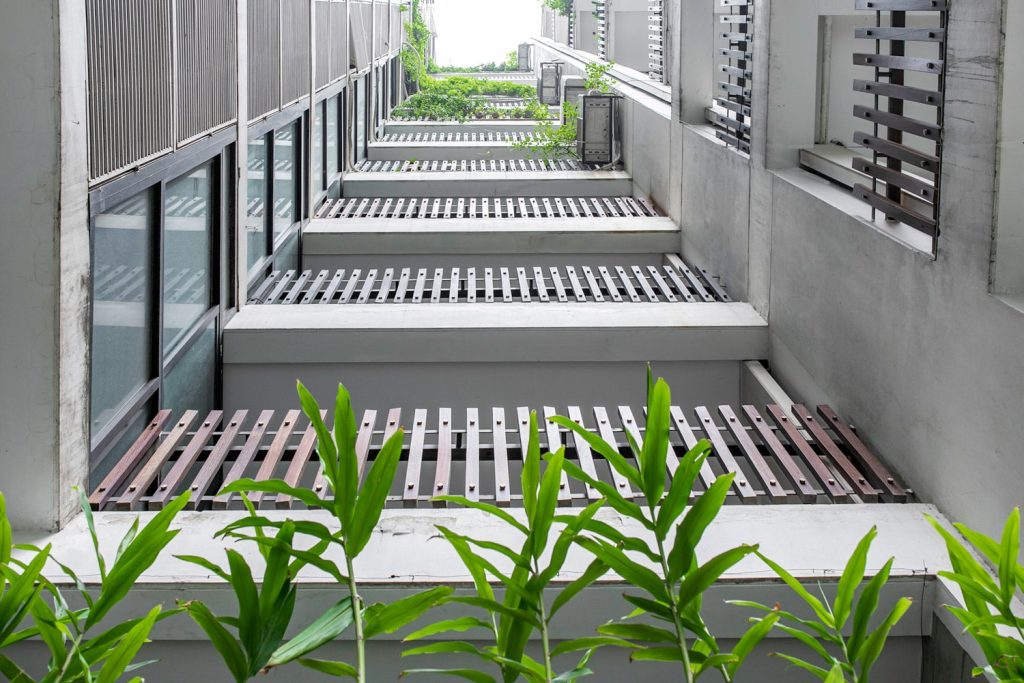 When making this plan, the design team focused on the site's orientation, climate and context. The apartment is bathed in natural light, brought in by large windows, and all rooms are cross-ventilated to receive maximum air-flow. "The captivating pull of the outdoors is never far away in this bright and airy apartment, with its naturally-lit terraces forming radiating oases of light within the property", says architect Yasmin Ismail.
"We incorporated extended balconies and small gardening spaces wherever we got scope. The gardens are full of native species with low hydric demand and low maintenance needs. They generate a quality landscape and are ecologically virtuous, encouraging the development of biodiversity"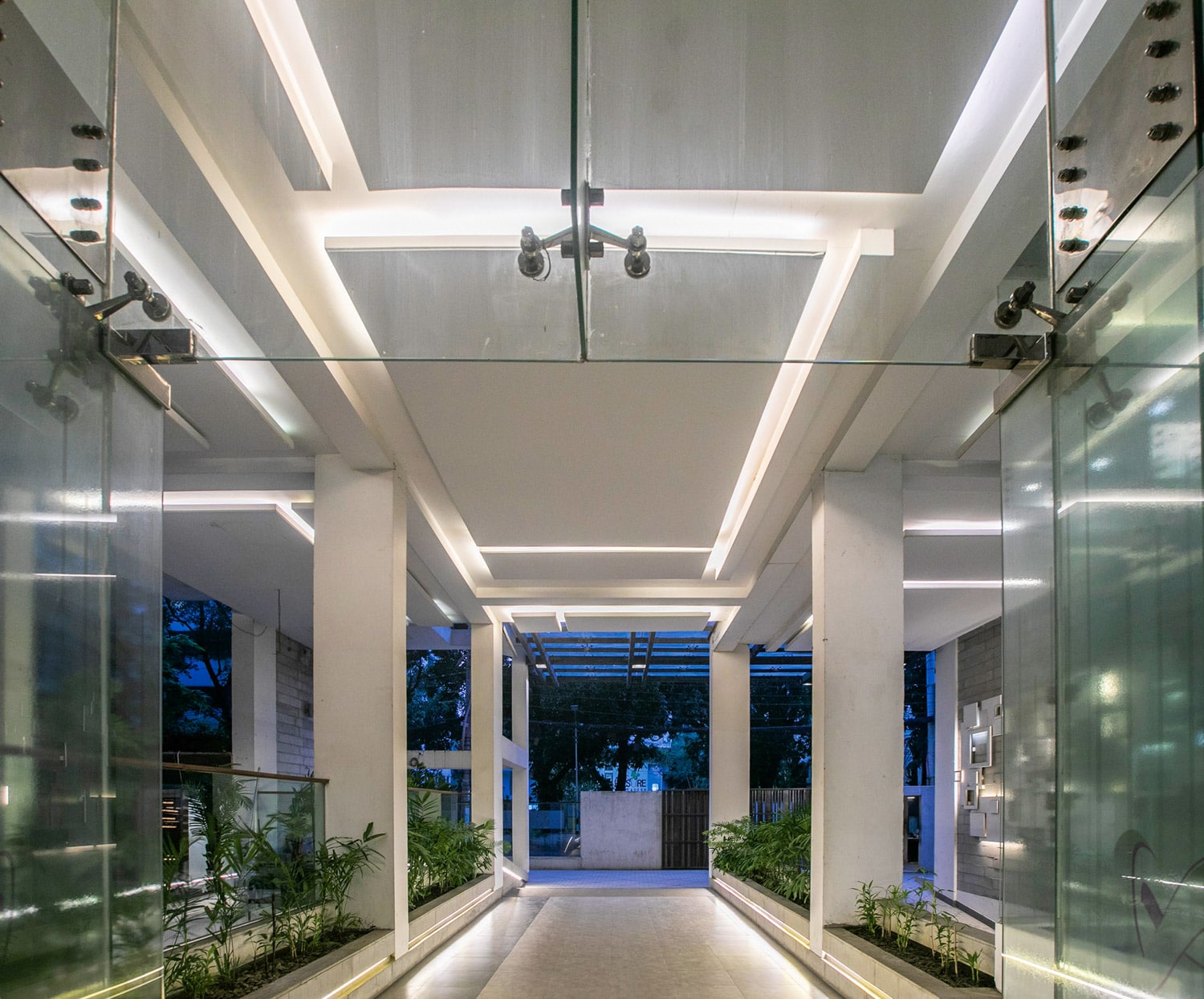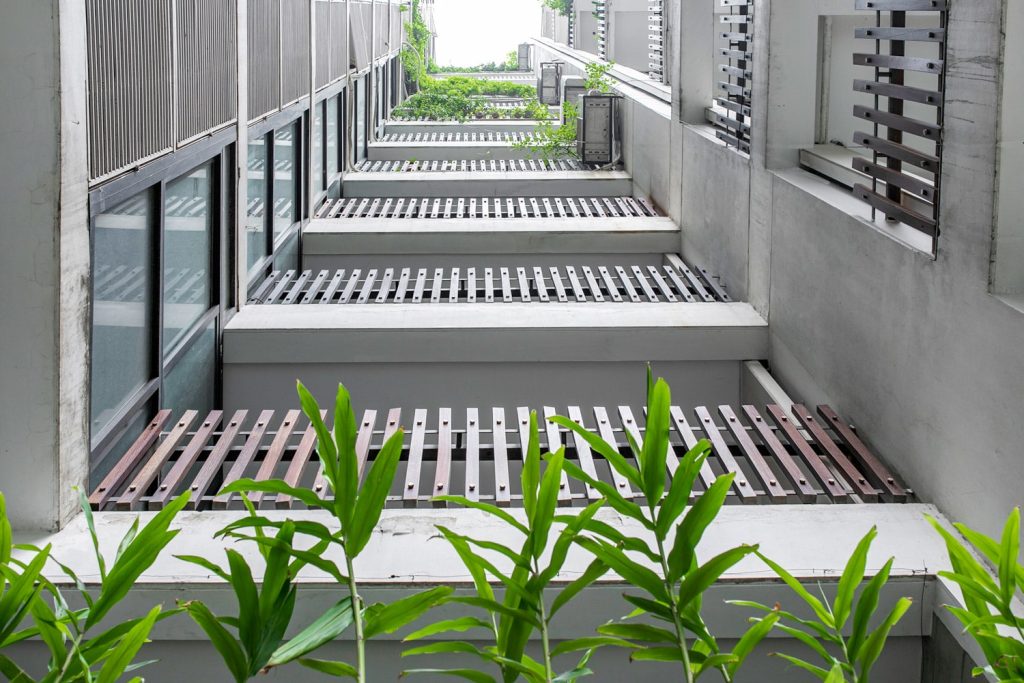 The residential apartment also includes a selection of common spaces and modern lifestyle amenities for the residents. It includes a reception lobby, elegantly furnished community lounge, fitness center, swimming pool, an indoor game zone and a sauna. Such amenities make it a bright and friendly place conducive to a conversation between residents. Additionally, the roof is considered as an accessible area in order to generate new and diverse meeting spaces.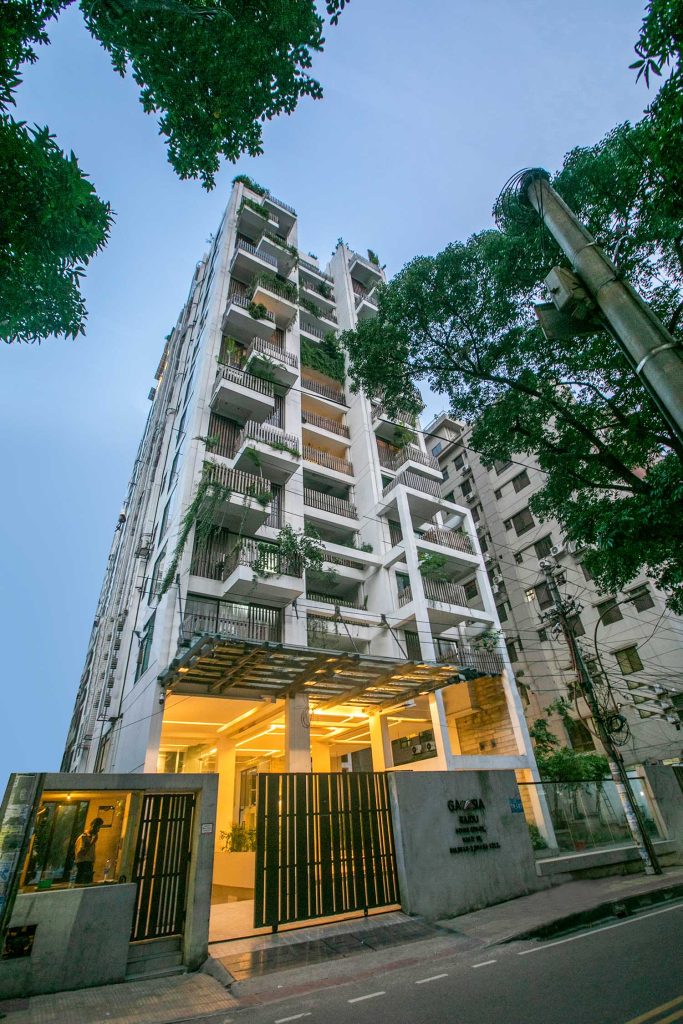 The 13-storied apartment is built on a land area of 20 katha, consisting of 21 units. Three are single-unit, each comprising 9000 square feet, while rest are double-unit comprising half of the ratio. The units are composed of public and private zones. This arrangement allows flexibility of functions and versatility in layout. The public zone consists of spacious living and dining areas, guests' and family rooms set in the private zone, while service and laundry rooms move to the rear. Inside, the rooms are accentuated by light soothing colours – white and grey hues, in-housed furniture, and simple modernistic décor. Regarding building materials selection and construction, high-quality local materials and advanced construction were chosen.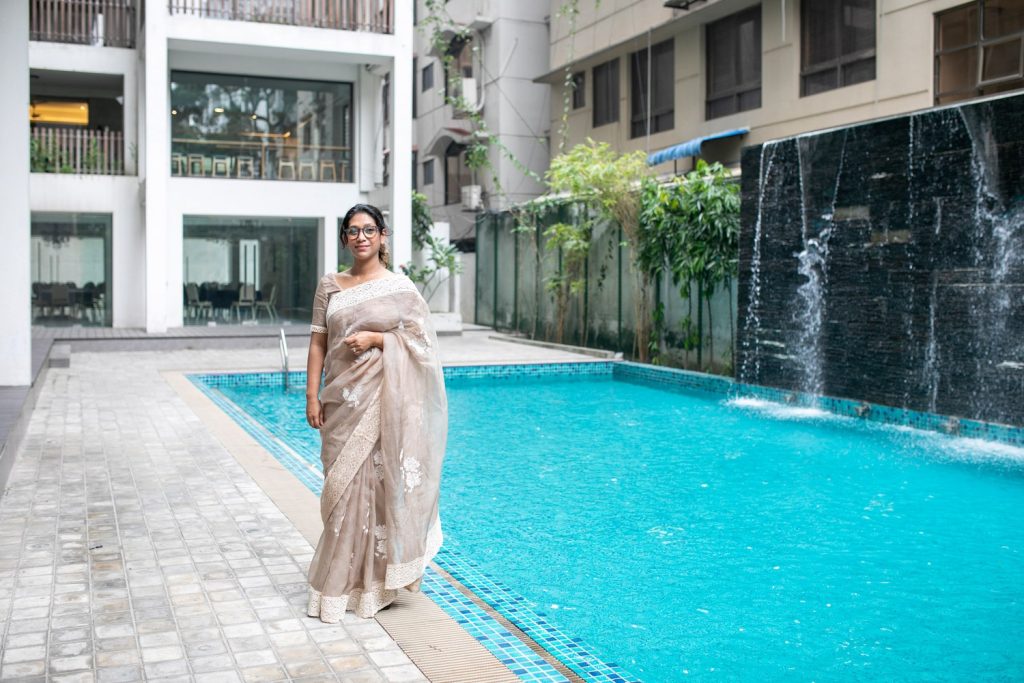 The apartment is primarily constructed in concrete as the material is sustainable, environment-friendly and requires low maintenance.
Cement tiles and wood have been used throughout its interiors and exterior façade details. One of the striking parts of the residential complex is the front-yard swimming pool, partially enclosed by dripping fountain walls. The pool is set near the approach and not on the roof, so guests can enjoy the pool area during big gatherings/meet-ups or public events, without much hassle of going top.
Architect Profile
Architect Yasmin Ismail is the co-founder and principal architect of 360 Degree Design Studio (360DDS) and Director of Gawsia Developers Ltd. (GDL). The architecture firm 360 Degree Design Studio is a sister concern of Gawsia Developers Ltd. (GDL). The venture started its journey in 2017 and has provided architectural, interior and gardening design solutions for buildings. The firm primarily designs residential, commercial and institutional buildings. Yasmin Ismail completed her bachelor of architecture from Ahsanullah University of science and technology (AUST) and enrolled in various architecture courses at Ryerson University, Toronto, Canada.