Venice is little more than a city of picturesque canals, architecture, and languid holidaymaking to the laypeople. To artists and art lovers, though, it has a more exciting meaning this year: the Venice Biennale 2022.
Informally titled "The Women's Biennale", the Venice Biennale opened on April 22 and runs until November 27, 2022. The main exhibition of the Biennale is titled 'The Milk of Dreams', and is curated by Cecilia Aleman, the first Italian woman to curate the Biennale.
While many among the 80 national participants of the Biennale chose to feature one artist from one country, Bangladesh chose to feature multiple artists. Eminent artists Jamal Uddin Ahmed, Mohammad Iqbal, Harun-Ar-Rashid, Sumon Wahed, Promity Hossain, Mohammad Eunus, Marco Cassarà, Franco Marrocco, and Giuseppe Diego Spinelli have come together for the exhibition titled "Time: Mask and Unmask", curated by Viviana Vannucci.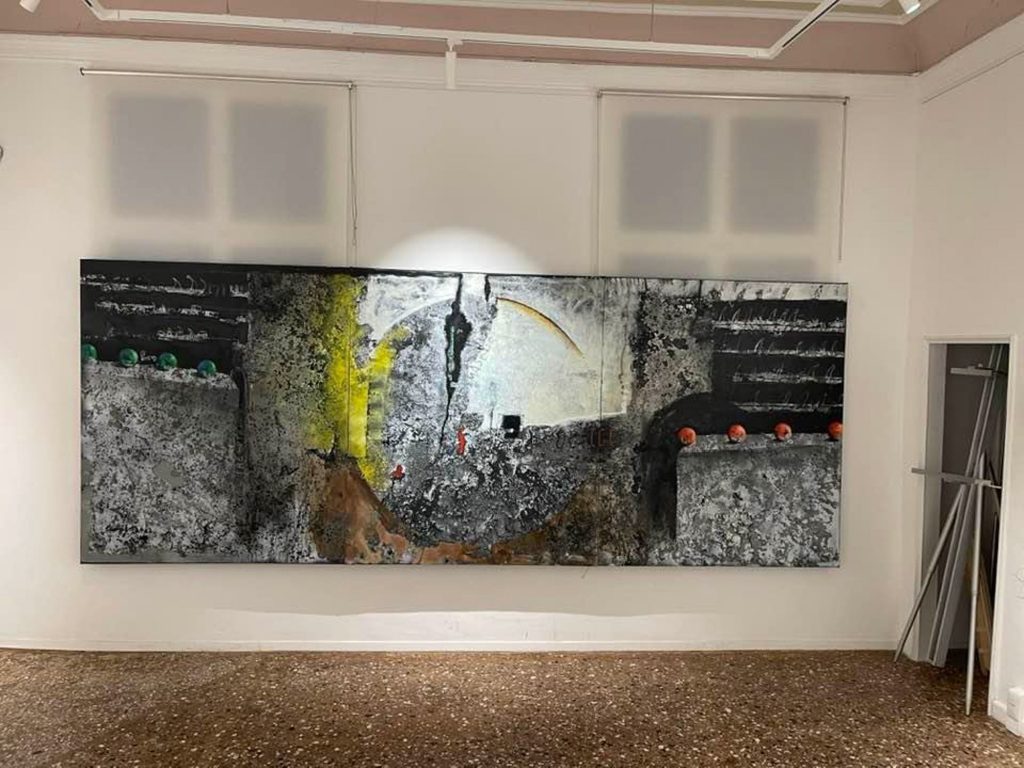 Bangladesh Ambassador to Italy Md Shameem Ahsan inaugurated the pavilion situated at Palazzo Pisani Revedin, San Marco 4013.
Cultural Affairs Ministry Additional Secretary and Bangladesh team co-coordinator Shabiha Pervin, Bangladesh Shilpakala Academy Director General and Bangladesh pavilion commissioner Liaquat Ali Lucky, Consul General of Bangladesh in Milan M J H Jabed, Italian curator of Bangladesh pavilion Viviana Vannucci, art critic Professor Moinuddin Khalid, among others, were present at the inaugural ceremony.
Keeping up with the surrealism represented all across the Venice Biennale 2022, the theme of the Bangladesh exhibition is based on Rabindranath Tagore's thinking focused on the passage of time and its ability to erase all that is ephemeral and superficial, preserving only what is true. Masks occupy a large focus in this exhibition, paying tribute to the one accessory that has become indispensable to people in the last years plagued by the pandemic. The title represents the two opposite feelings that masks generate within the wearer: to wear a mask is to escape death and pestilence, yet there is always a desire to unmask, holding onto the hope that a time would come to discard masks and the balance between human beings and nature would be restored.