The Green Lounge restaurant's second branch in Dhaka's popular Bailey Road is paired with a sophisticated and contemporary aesthetic. Designed by AMUR architecture, the fine eatery boasts elegance and refinement where urbanities can feel the rhythm of a dignified aura as soon as they step into the premises.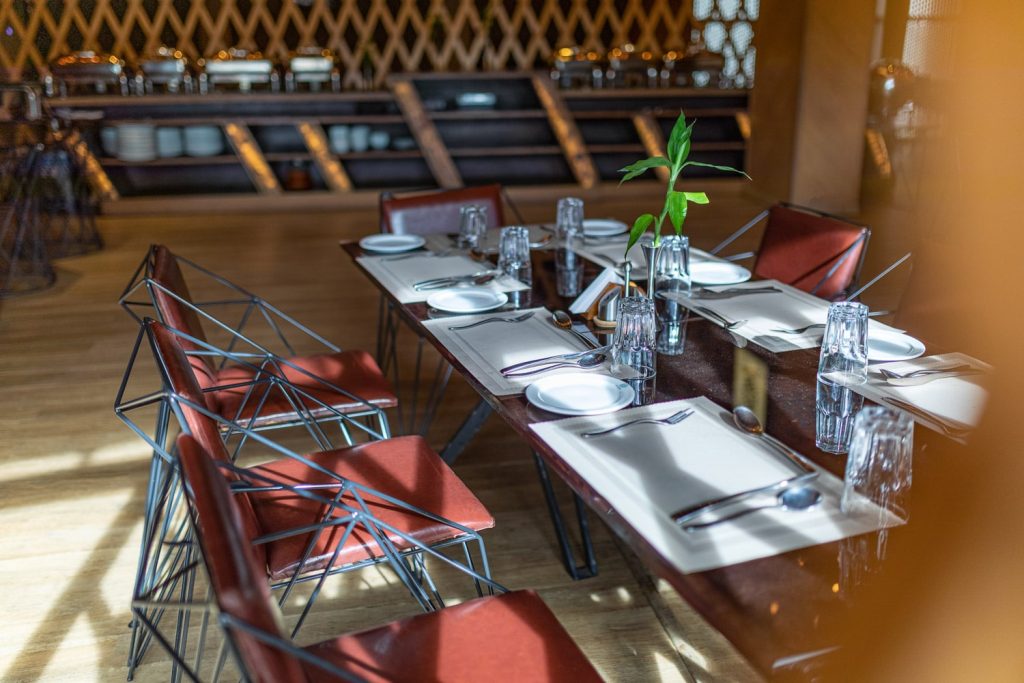 Construction of the restaurant's interior started in 2018 and was later launched in 2021. Since its launch, the restaurant has become a go-to destination for the Bailey road locals that bring together the passion for food in a serene ambiance. MD. Fazlul Haque, Chairman of The Green Lounge restaurant, co-designed the restaurant's interior with architect Al Mamun Ur Rashid, principal architect of AMUR architecture. "Our Chairman was involved in every design aspect of the restaurant. He is very keen on details and it was challenging and at the same time aspiring for the design team to fulfill his design requirements", says Md. Jashim Uddin, CEO of The Green Lounge. The restaurant is separated into several segments according to its uses; a casual one, a more intimate space for families or more reserved meetings, a corner dedicated to couples, and one linear outdoor area overlooking the street.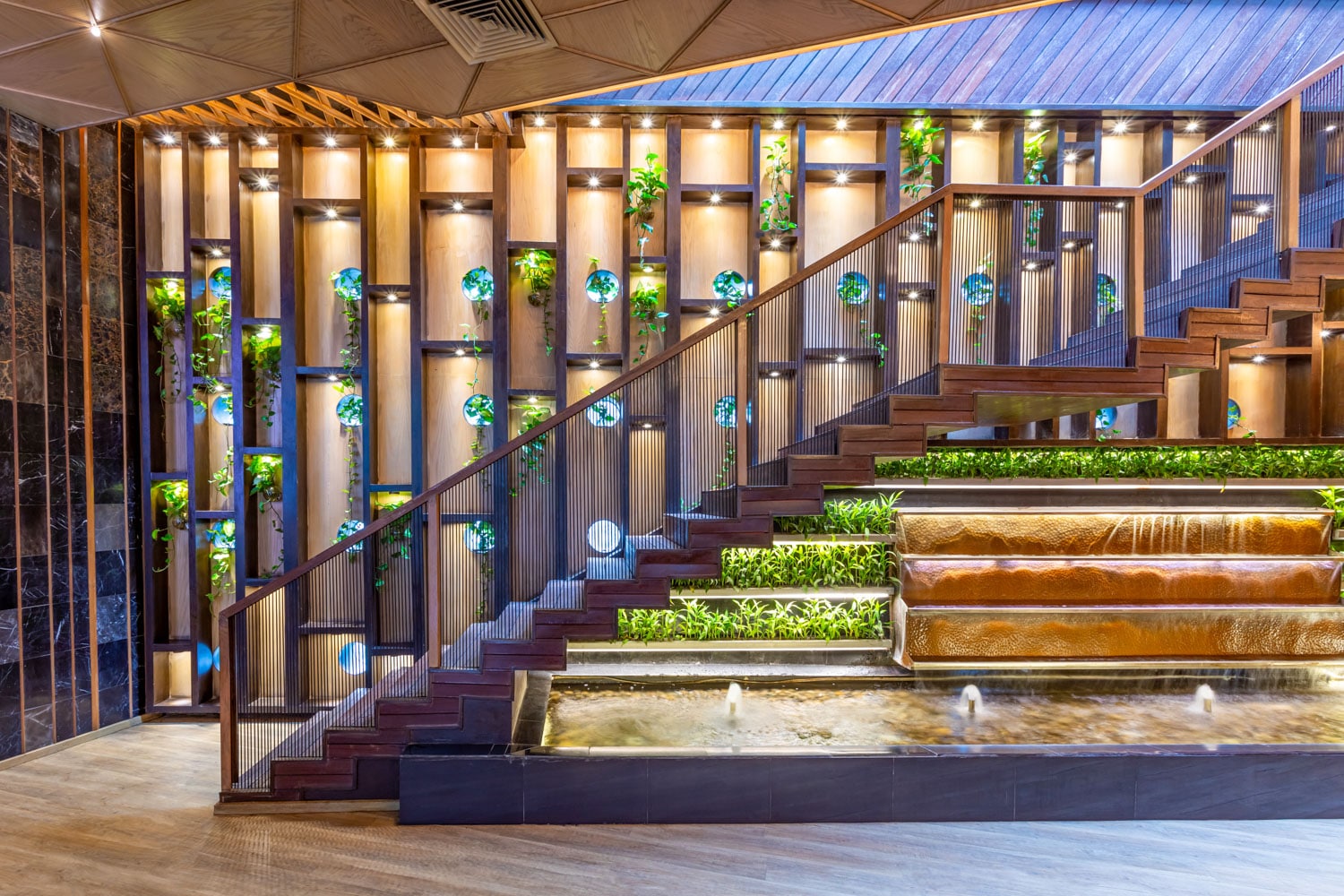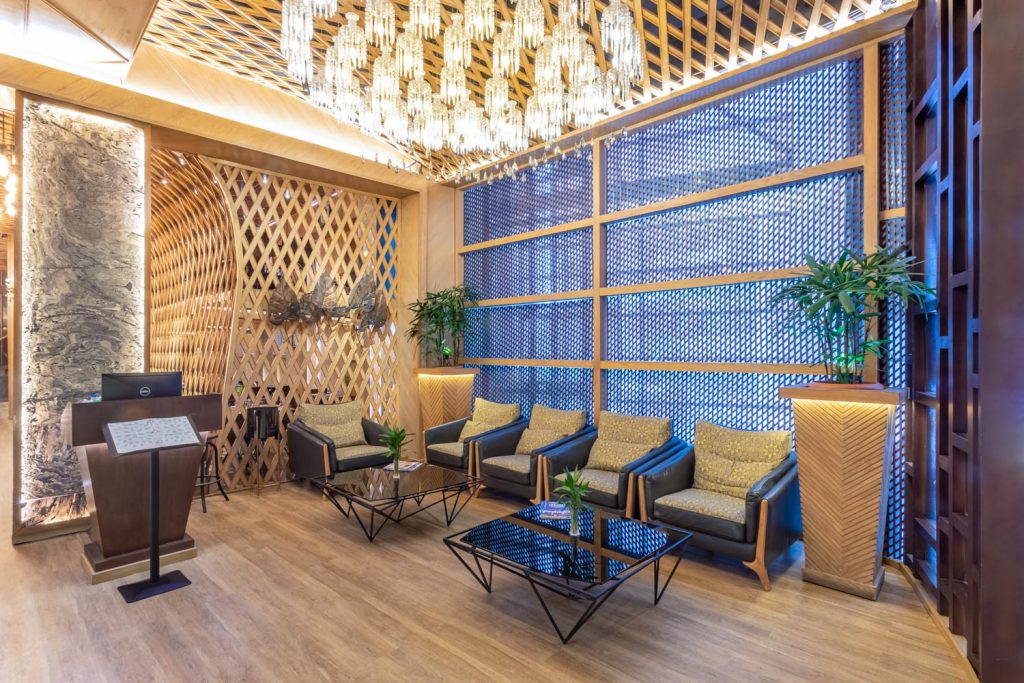 A mezzanine floor is also added to the space which adds layers and value to the space while also maximizing the sitting capacity of the restaurant.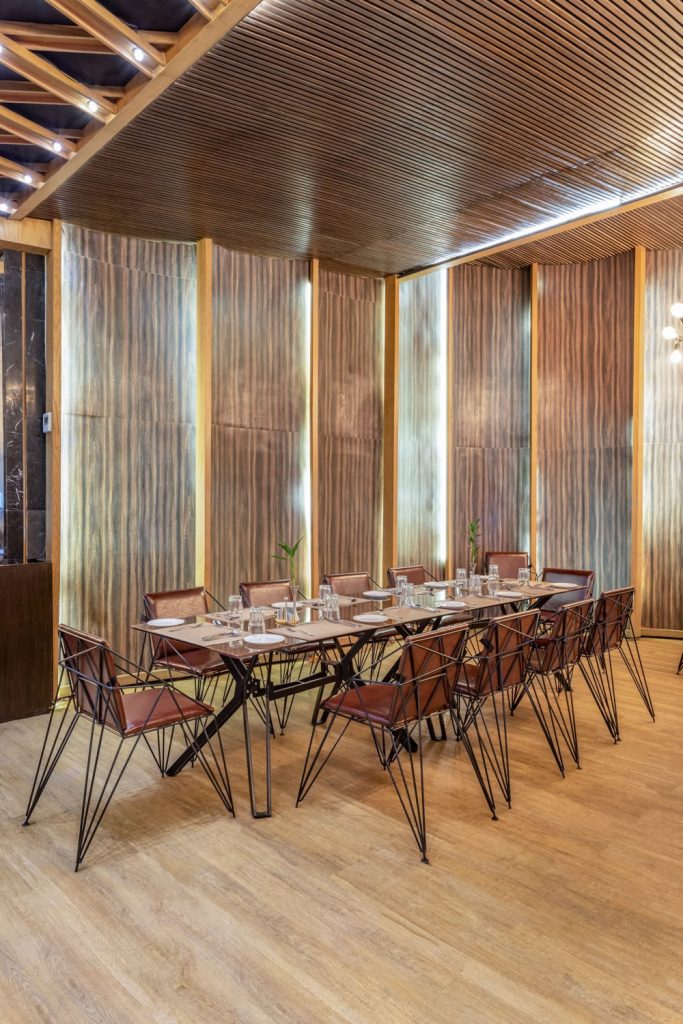 Guests can pick their preferred sitting space and spend a relaxing time and binge on exquisite delicacies.
The proposal of The Green Lounge was, from the beginning, to be a different place from the rest of other restaurants on Bailey Road. Where people would have a coffee for half an hour or spend the whole afternoon tweaking the most varied dishes, that is, a relaxed atmosphere, but at the same time with its charismatic charm, that would leave that desire to come back again. "Ambiance and atmosphere are other key focuses of the design. The interior is set with more raw materials, primarily, wood. The choice of timber in furniture and décor, the indoor vegetation, and even the lighting is responsible for giving the environment a cozy air, expresses Mamun Ur Rashid, principal architect of AMUR architecture.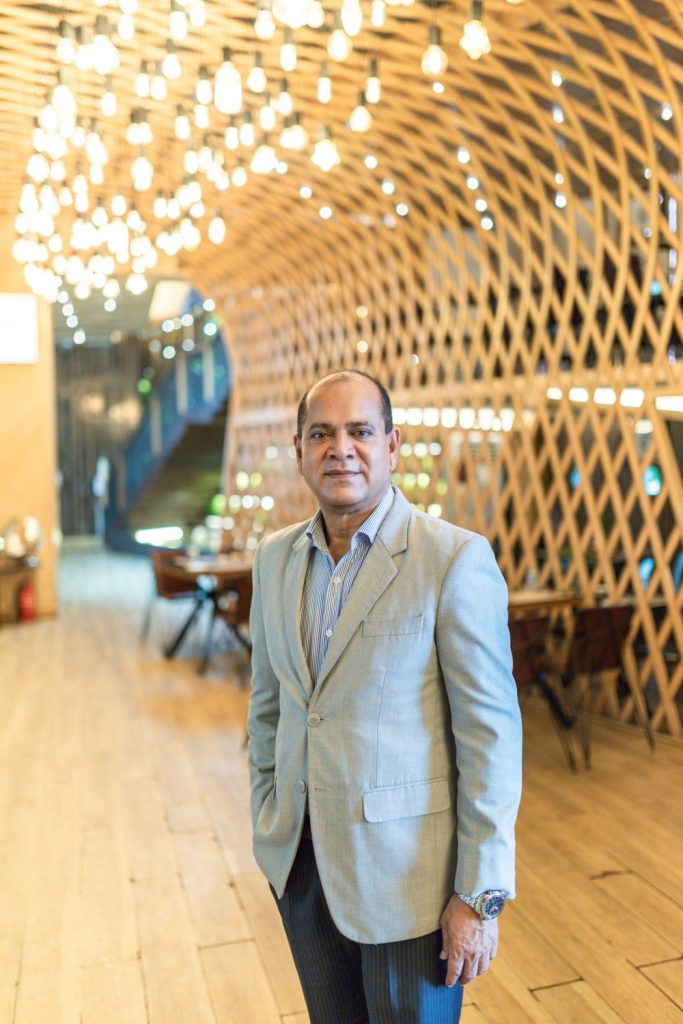 One of the striking parts of the restaurant is the elevated stage-like space at the rearmost, specifically designed for guests to cater ceremonial events or musical/instrumental performances. Besides drooling over musical soirees, guests enjoy the diversified array of platters: Chicken Teriyaki Ramen, Nasi Goreng, Barbeque Steak Platter, or indulging in the restaurant's exclusively curated buffet spread.