A small waffle shop has been bending the rules and rewriting the law of waffles in the capital for a while now. The shop has not only rediscovered waffles as street food, but it also has introduced the generally sweet course as a savoury treat. We are talking about "Waffle Up", a shop that already created a considerable buzz. Located in Banani, the vision behind Waffle Up was simple. The idea was to popularise waffles as bite-size snacks.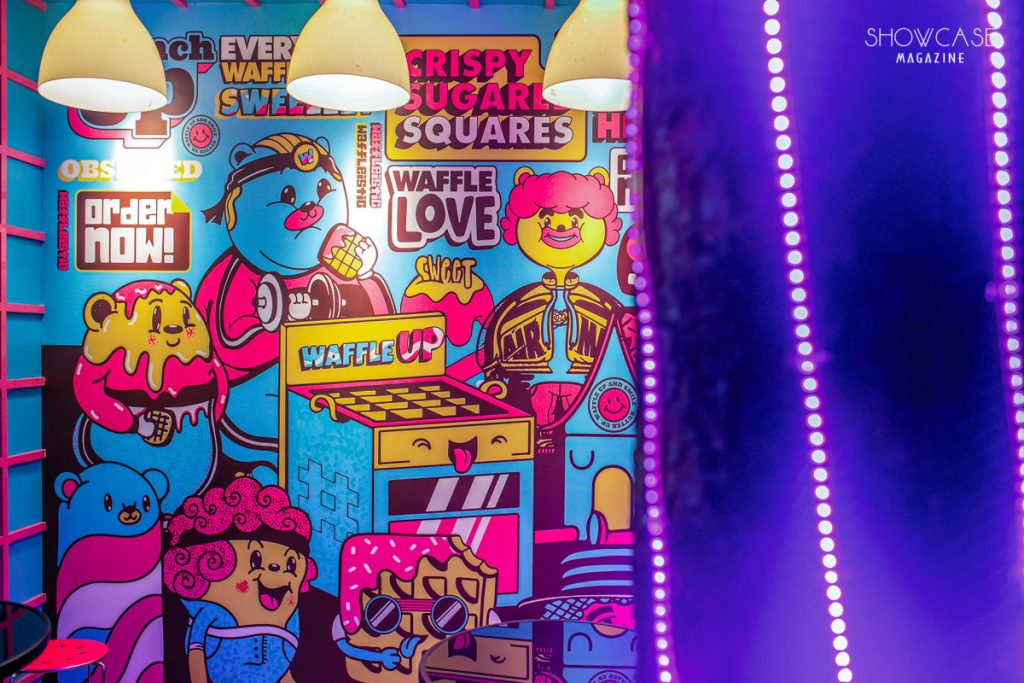 The venture was founded by Mohammed Salman and Razin Afsar. As Salman puts it, "Most waffles served in Dhaka have ridiculously big portions. I do not want to have four pieces of the same waffle. I would much rather try waffles in four different flavours."
According to Salman, Waffle Up intends to challenge the norm of waffles only being sold at fine-dining or upscale places in Bangladesh. "So, we came up with the idea of selling waffles on food carts, which is a more scalable brand that can be done all over Dhaka city," he added.
Reminiscing about how the idea of a street waffle shop was conceived, Salman said his love for waffles played a significant part in it. He tried waffles from a lot of places over the years but the waffles made in a shop called "Waffle Wala" in India was a game-changer for him. As he researched further, he came to know about a shop called "Waffles and Dinges" in the USA which is a food truck. "So, we came up with the concept that, if they can have food trucks in America to serve waffles, where people make long queues, why do not we have it here in Dhaka?" And, the answer blossomed into Waffle Up!
The brand has a vibrant image as it hopes to catch the attention of young people.
Salman said two artists, Sharara Zaheen and Junaid Deep, contributed most to creating the designs for Waffle Up. "Sharara did the character design, Junaid did the typography, and I did the art direction with my team," he added.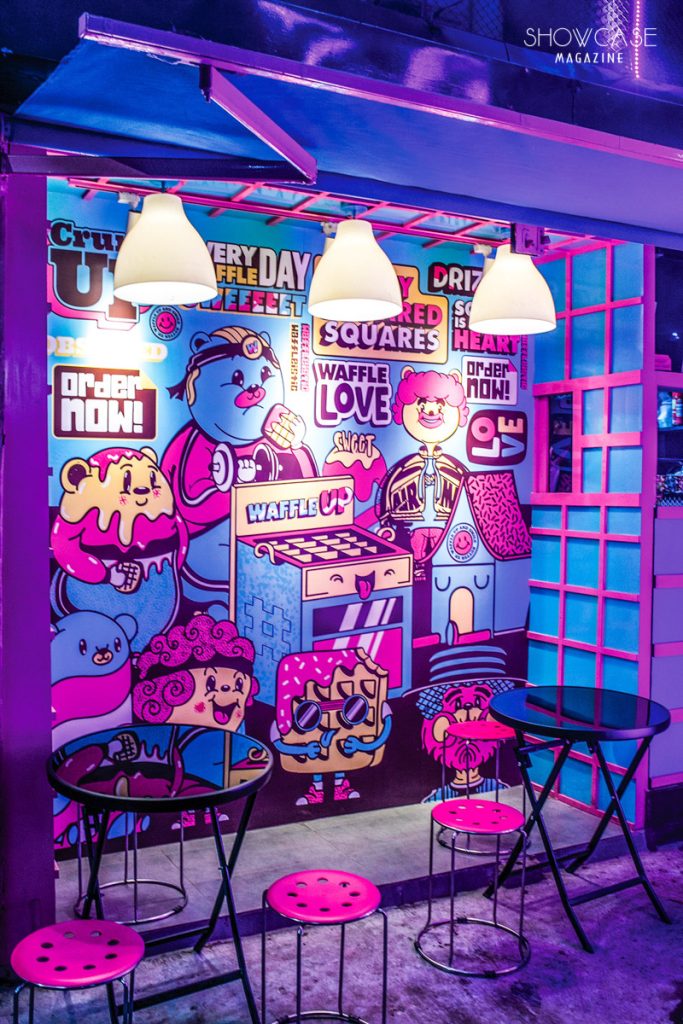 Waffle Up sells waffles in single pieces with toppings made according to the customers' preference. Right now, the brand is in its soft launch phase and has five flavours to choose from. Customers can also choose add-ons to their liking. The price range of the waffles is Tk160 to Tk240.
The patterned delicacies are made in a cloud kitchen on the backside of the shop. The kitchen crew work in a production line and after taking an order, it takes around five to 10 minutes to prepare the waffles. Giving an overview of the shop, co-founder Salman said, "We only have only 150 square feet inside this place. Outside, we have eight tables."
Every piece of equipment used to build the shop is retractable, including the shades, so, every inch of the place has been cleverly utilized.
With Waffle Up having gained an impressive following within just a month, Salman has high hopes for the brand. Highlighting the importance of building a brand, he said, "Once a brand is built, it does not matter how many times it is copied and replicated by others, given how prevalent copycat culture is in our country." To achieve the goal of building a brand, Waffle Up is currently working to introduce merchandise. The shop is also going to introduce online deliveries soon but for now, they will only deliver to Banani and Gulshan. Salman said his team is currently busy coming up with delivery-friendly packaging.