Feature
Inside Story
Designing Public Realms- Architect Mesbah-Ul-Kabir
Written by Naila Binte Zakaria
Architect Mesbah-Ul-Kabir is a significant name in the architectural scene of Bangladesh today, developing an environmental-responsive designing style. In his career spanning over 43 years, he has designed numerous public spaces and has focused on sustainable architecture. Showcase engages in conversation with this down-to-earth persona whose works speak for him.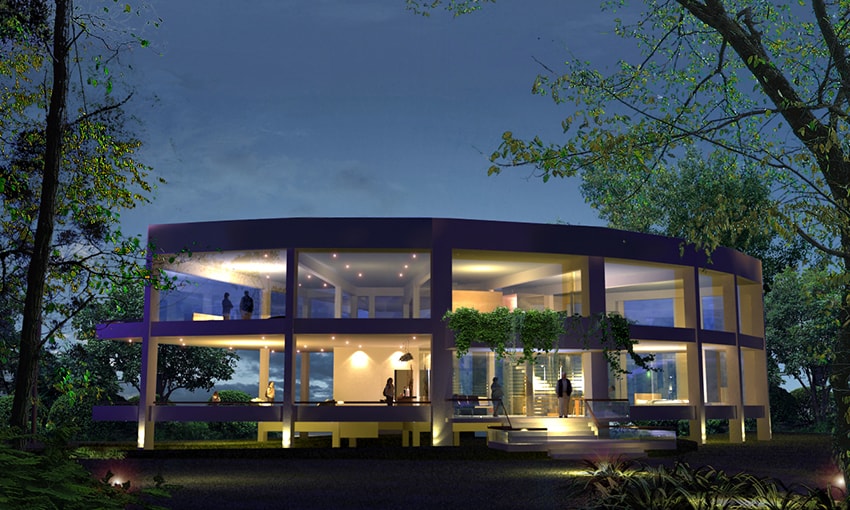 Architect Mesbah was born in Jessore and for this reason; he has more attachment to that area. As his father was a government employee, he spent a major time of his childhood moving from one district to another. When he was in class 6, his family permanently moved to Dhaka where he started studying in Technical College (Now Government Science College, Tejgaon). He completed his HSC from Dhaka. Since childhood, Mesbah's heart always pined for Bengali Literature as he loved writing poetry and stories. However, for several reasons, he was unable to pursue Literature. "After HSC, when we were to choose a career option, I chose Architecture because it makes one a jack of all trades. In Architecture, a myriad of subjects, starting from art to music fall under one umbrella; and that was fascinating to me", explains Ar. Mesbah.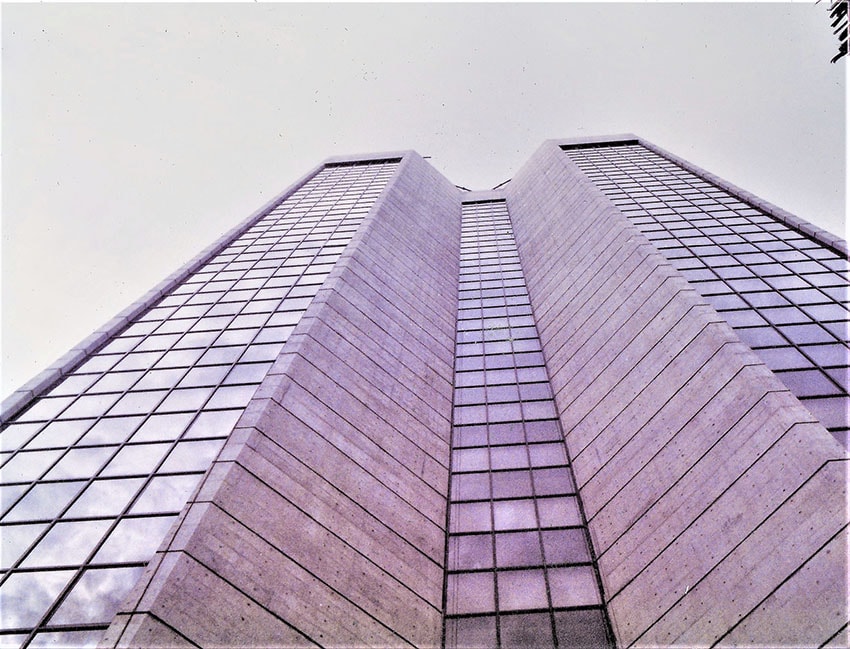 He took admission in the Architectural department of Bangladesh University of Engineering and Technology (BUET) in the late 1960s. His time in BUET was a life-altering stage in his life. He had constantly excelled in architecture studies and was admired by his teachers. "Our teachers helped us to develop a broader perspective in life and that helped us to think fearlessly. My thesis project was guided by legendary architect Fazlur Rahman Khan, which was an incredible opportunity for me", says Ar. Mesbah. He started practising independently from 2nd year in BUET and was involved in several noteworthy projects. After his graduation in 1971, he worked in Bangladesh Consultant Limited for 1.5 and later decided to open his firm called Kabir and Associates. At present, he is more drawn to designing public spaces that are sensible and in response to nature.
As an architect, Mesbah Ul Kabir is constantly inspired by nature. "When designing buildings, I first try to understand my client's requirement. Keeping that need and the functionality into account, I synchronize my structures with what the given space demands", explains Ar. Mesbah. "My buildings possess the poetry of true simplicity. In my opinion, a building is successful when it is simple, synchronized and functional", he adds. To this day, he refrains from using a computer to design buildings. His hand-drawn illustrations of structures are visually stunning and astoundingly always correct in measurement. He thinks computers restrict his creativity. According to Ar. Mesbah, the current scene of Architecture in Bangladesh is flourishing. "We Bangladeshis are inherently creative and it's exciting to see young architects excelling in their careers and creating unique and sensible structures", he exclaims.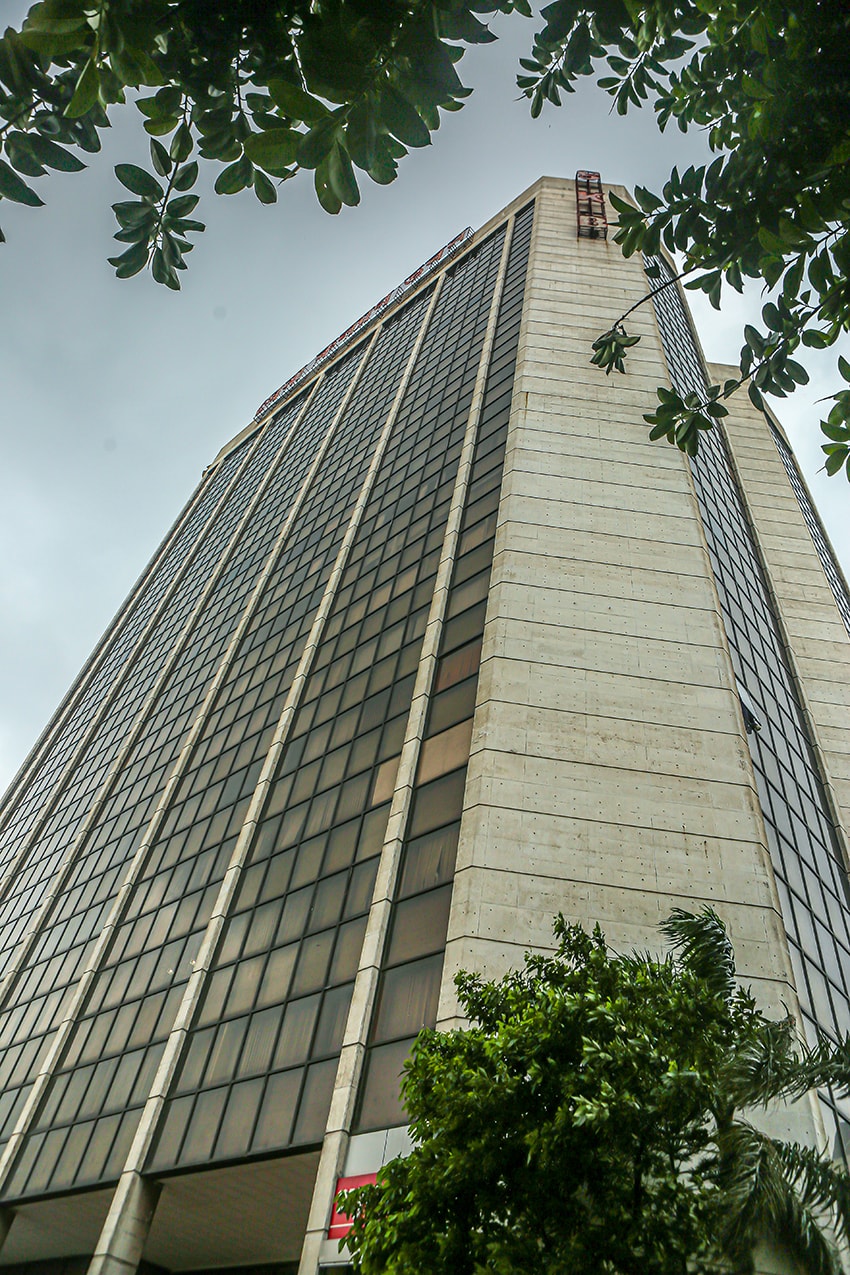 Ar. Mesbah never considered promoting his works or earning recognition for his projects. He always focused on working and designing spaces for people. "Perhaps that is why I got the opportunity to be involved in so many projects", he says.  Some of his notable projects are Gulshan Central Mosque, Sena Kalyan Bhaban, DUET Academic Building, Glass House Vacation House, Hapania Jame Masjid etc.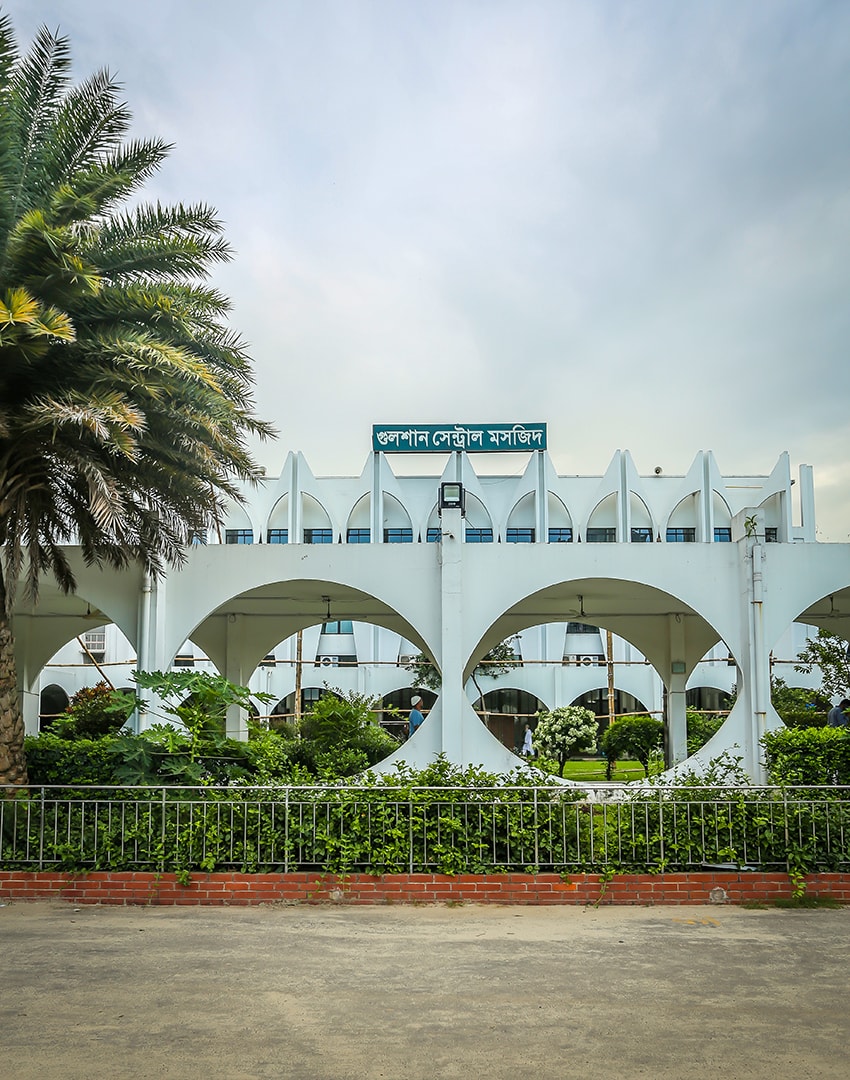 Ar Mesbah and his team were commissioned the Gulshan Central Mosque, popularly known as Azad mosque in 1976. The three-storied building occupies 6 acres of land. At present, it is the largest mosque in the Gulshan neighbourhood where thousands of Muslims gather to pray. The mosque with its long minaret stands out as an architectural masterpiece. Its serene white facade blends into the surrounding landscape and the interior spaces are thoughtfully designed. The team is currently working on the extension process of the mosque that will be completed soon.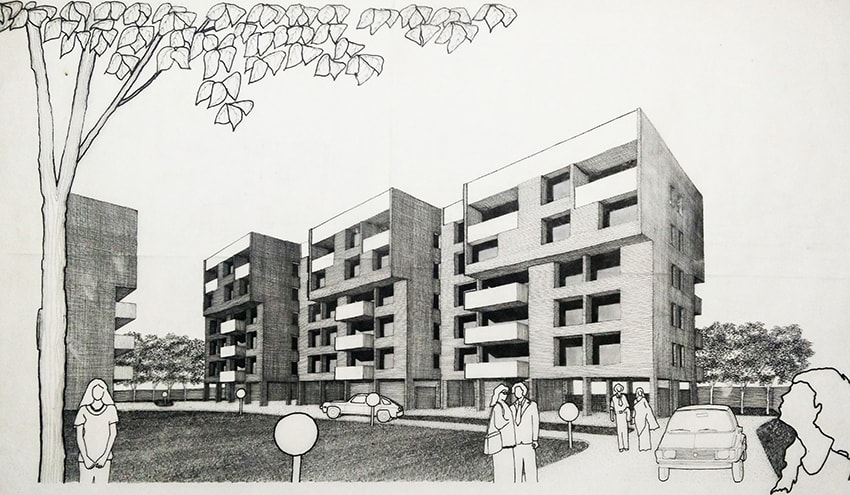 For the Glass House Vacation House located in Gazipur, the client wanted a structure that offered a panoramic view of the surrounding greenery and water bodies from the inside. This is why the optimum use of glass was considered. The elegant and modernist vacation home features signature floor to ceiling glass walls along with the entire length of the waterside of the home. A fountain was installed at the centre that gives a terrific ambience. The structure was built without disturbing the nature and it makes for a beautiful, tranquil location for the client's retreat.
When Ar. Mesbah was assigned to design his old client Mahabub Talukdar's house in Baridhara, he was inspired by the Santal ethnic group's mud house. Years later, he was commissioned to design a mosque for the same client in Netrokona called Purbadhala Hapania Jame Masjid. The mosque was designed emphasizing on the interaction of light, air and shadow with the use of natural light and ventilation. "In early times, people would pray in an open ground within nature where they attained the highest level of spirituality. With the passing days, the spaces for prayers are getting enclosed by walls. And the intimacy we have with nature and with God are obstructed. To be in complete communion with God one needs a space that evokes a feeling of spirituality.  We decided to build the mosque at its purest form where the graceful domes will give the Muslims a feeling of a gradual journey towards God. The mosque avoids the conventional use of windows. The use of hollow concrete block shapes the way the warmer air converts into comfortable cooler air when entering inside", explains Ar Mesbah.
The Bangabandhu National Stadium has already been familiar in the international context as the venue for cricket. This stadium was originally designed by Mesbah Ul Kabir and his team in the late 1980s. The stadium is one of the best equipped and has world-class facilities and it was built as a stadium that was appropriate for most common sports in Bangladesh. The stadium later had a facelift done when the venue was taken over by the Bangladesh Cricket Board in 2004.
One of his significant high-rise building structures is the 21-storied commercial building called Sena Kalyan Bhaban located in Motijheel. Since Ar. Mesbah was the general consultant of Shena Kalyan, he was commissioned to do their first high-rise project. The total covered space of the building is 3, 21,000 sqft and is known as one of the prestigious buildings for the Sangstha as well as for the country. The project received IAB award in the 'Commerical' Category in 1996. Ar. Mesbah's simplistic and sensible approach in designing buildings makes him one of the legendary names in the realm of Bangladeshi architecture.