The words 'home' and 'comfort' go hand in hand to the extent that they are near synonymous. Deck out your house with expensive accessories all you want, that wouldn't make it a home.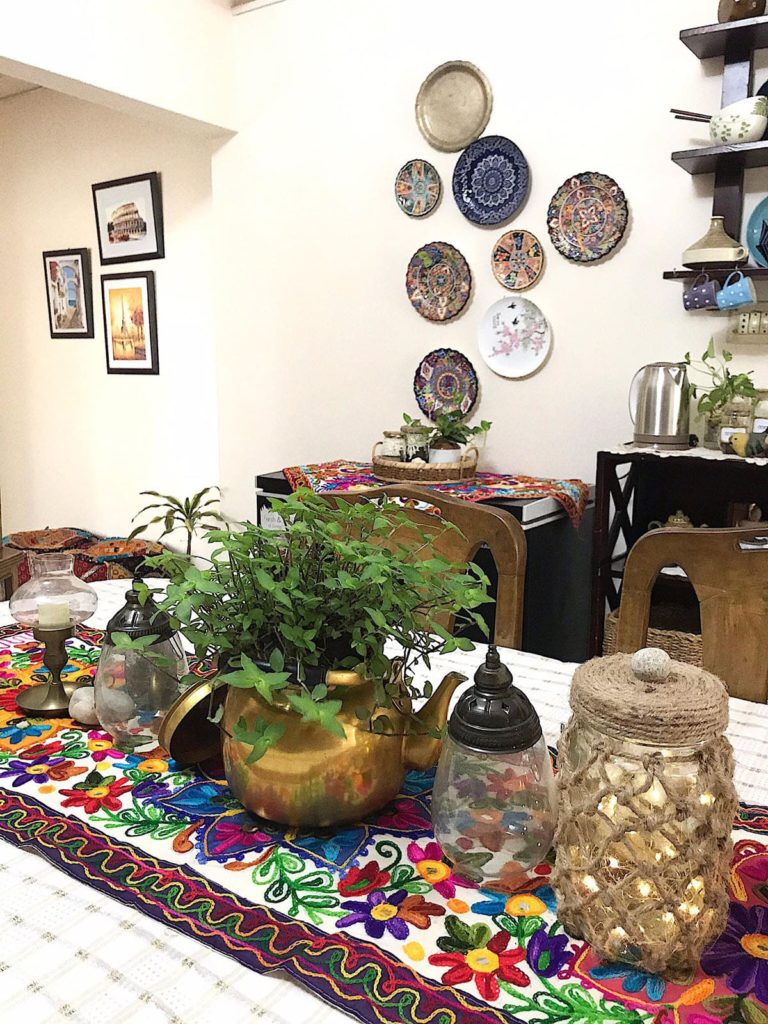 A home also needs a loving hand behind all the decoration, and Saraf R Fareen's cosy corner proves it. What are the objects that transform a house into a home? Is it a handful of greens, a scattering of colourful seating arrangements, a wink of warm light? Did you already imagine your ideal, cosy home? Saraf R Fareen took all these ingredients to create the perfect embodiment of a homely nook.
She categorizes this as a "mid-century modern interior". The style features clean lines and natural, eco-friendly objects, minimal orientation as well as high functionality. All of these constituents come together and paint an aesthetically pleasing picture. The result, as can be seen in the photographs of her bedroom and the adjacent balcony, reminds one of the 90's decoration themes, only made better with splashes of modern comfort such as a plush fur rug or a quirky metallic planter.
"I have nothing precious to decorate with but my passion in life is to decorate my home with the simple things that I own and mix something new with the old ones," she demurred while explaining her decorations. While living in the defence colony residence has design constraints, so far she has made the best use of what was already available in her collection. Decorating a small space takes much more care and thoughtful consideration than decorating a large space, so her little cozy nook is doubly worthy of praise.