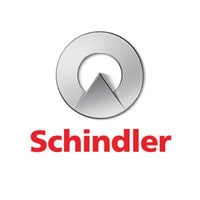 The modern ethnic abode Rizia Prompora is an example of how basic concepts can be learned from early architectural origins and be evolved to accommodate modern requirements and aesthetic. Through a clear understanding of architecture and planning, as well as a respectful homage to traditional roots, Venna Architects has exemplified their prowess in creating a residence that is both magnificent yet subdued, focused on the necessities of its end users without compromising identity and artistry.
This is home to a family of eleven siblings. The family lived the former traditional home and life experience with all its features, including courtyards, water-well aside showering place, lush gardens brimming with trees of mango, coconut, betel-nut, and exotic tropical flowers. Owing to the rapid urbanization and modern developments, certainly, life is different now. Further, flexibility in space change in accordance with family evolution was also an important consideration that leads to creating the new edition of the space in a modern way while retaining memories of the past. "I hold dear the days of our family time.
That widespread open front yard of our old home, my parents favourite old benches at verandah (poshchati verandah) where they used to pass hours chatting, their place to dine together, all these have been taken into considerations; but this time in a different way as it is a multistoried building and comparatively in a smaller land. To recreate their humble and modest house with bamboo hedge and thatch roof into a contemporary apartment typology at the same time was the main challenge," architect Asif. M. Ahsanul Haq, principal architect of Venna Architects, expresses on the design ideology of his family residence.
The eight storied building locates in a quiet locale of Cox's Bazar is built on an area of 8 Katha. Each floor consisting of two units occupied by a formal living connected to a shaded verandah overlooking the landscaped gardens, enlarged guest and master bedrooms, and dining space connected to the family kitchen, and service areas. All the functional layers are oriented to maximize views of the surrounding urban and beyond. Here, the majestic power of social space used as a tool of interaction. Uplift and scattered distribution of social spaces throughout the circulation like courtyard, poshchati verandas (semi-outdoor social space) at different levels, evening terrace with water-court, large indoor space as community hall with the semi outdoor space and an infinity terrace all together allows for a 'fresh journey of experience' with alternating and non-repetitive views. The multi-dimensional transition spaces also offer an experience of shared to semi-private, to private, zones alternated by vegetation. At the same time, these social voids provide a convenient solution for natural ventilation, bright sunlight and fresh air to every single corner of the house.
The residence is materialized through the use of traditional construction systems and the most common materials. Common brick, bare concrete, metal details, make up the palette of materials that avoid eccentricities and guarantee noble ageing with low maintenance costs. In particular, the exposed brick has been worked in different ways to give texture and colour to each exterior and interior space. Internally the brickwork, along with exposed concrete ceiling and wooden furnishings, creates cool shaded spaces, dappled with the light that enters through the façade. Finishing materials and furniture aim for simplicity, natural and rustication; serving their very purposes, and not to put pressure on the space.
"With a relatively small area, good quality of life can be achieved just by harmoniously balancing the functions; accepting to abandon some needs and to change our lifestyle. Adapting minimalist design and cutting down unnecessary items, the house creates gentle living energy which makes the host toward nature entirely. The heart of the house; the open to sky centre courtyard, builds interaction between all spaces horizontally and vertically, while with the scarce use of materials makes a warm atmosphere in a modern way while reminding the old vernacular courtyards, reliving old memories, bringing back stories from yesteryear", conveys architect Ahsanul Haq.
Architect Column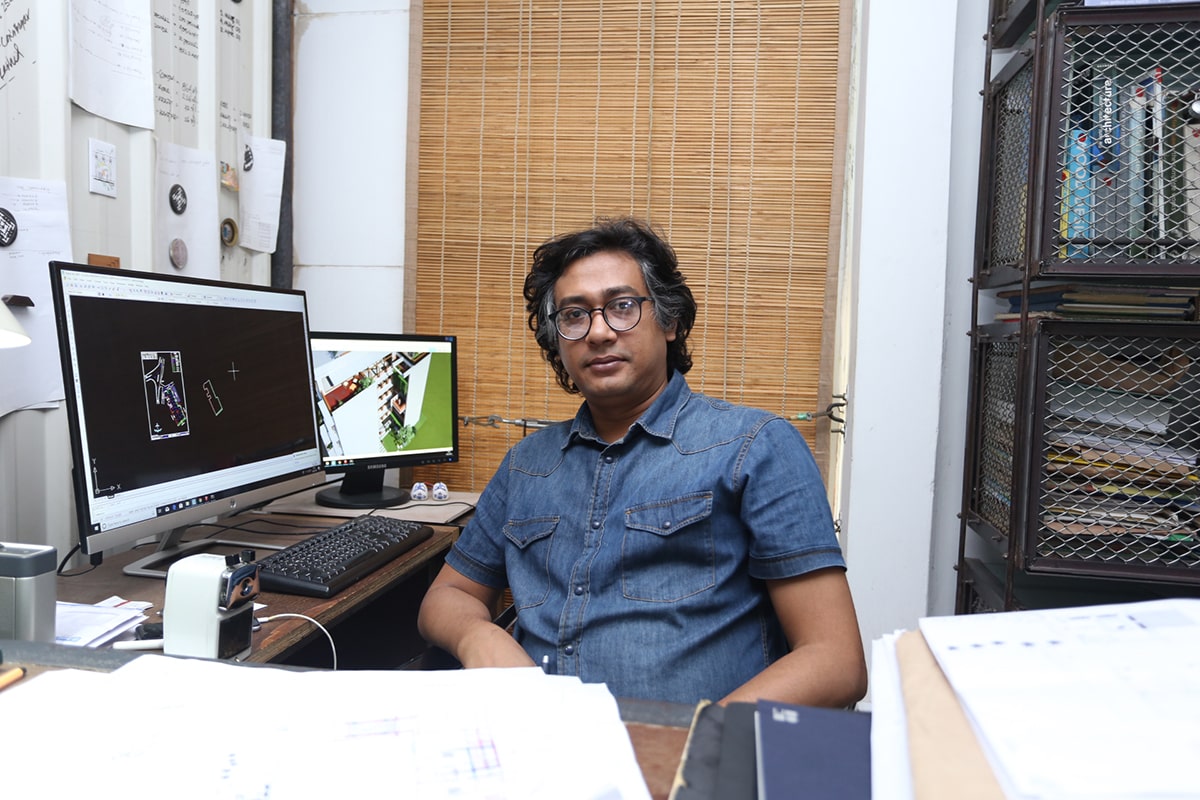 Architecture firm Venna Architects is formed by Architect Asif. M. Ahsanul Haq and architect Arifa Akhter in partnership. The design team has expanded over the years and created a wide range of successful projects. For the project Rizia Porompora, architect Ahsanul Haq received 8th 'BERGER AWARD for Excellent in Architecture 2017', 28th 'JK Architect of the year Awards' JK AYA 2019, Delhi, India, in Multi Family Residence category, and received special mention in Arcasia Award for Architecture AAA 2018, Tokyo, in category A2, Multiple Family Residential Complexes.