A little European style upscale boutique cafe suddenly seemed to bloom at Progress Tower, Gulshan-1. The space that previously held a flower-gift shop went through a minimal facelift to now house the welcoming Smith's Caffe Regalo.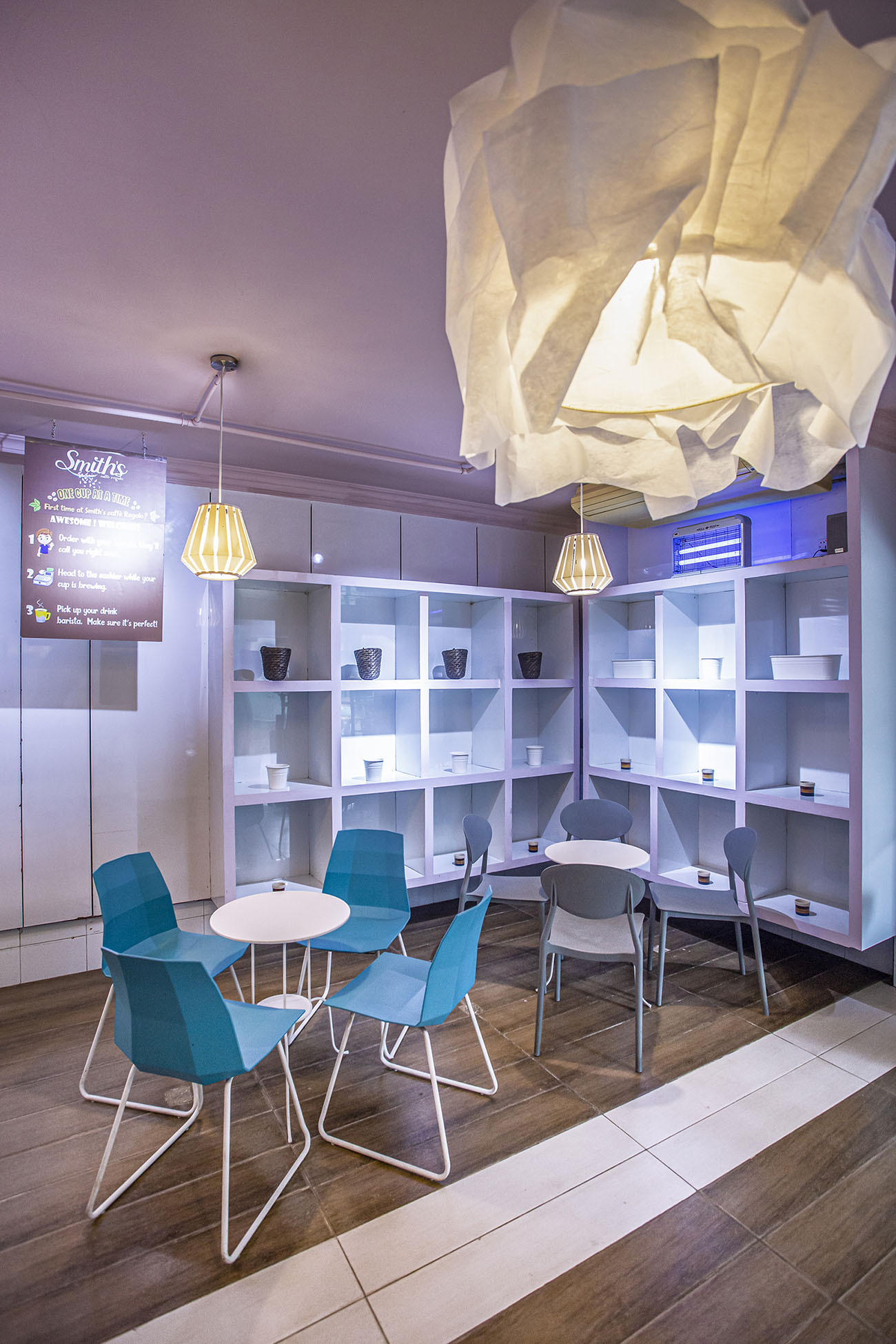 Smith's gives off a strong contemporary vibe with the bright colour palette interspaced with black and matte gold. Yet, the cafe was designed with enough care that it retains a significant aura of elegance. The establishment is a small nook, about 1000 sq ft altogether. Use of ample lighting and splashes of white everywhere gives the illusion that it's larger. The white shelves running across the cafe showcases handcrafted ceramics, artwork, handmade espresso machines etc. which help to give the interior some extra personality.
The focus of the interior is perhaps the sprawling retro wooden counter, but let's not overlook the vintage iron table bases either.
But this specific nook is really eye-catching because of its exterior which is the smoking zone. Clever sitting arrangement and potted plants aside, the classic lighting that look like old gas lamps really gives this cafe that vintage European look. The custom made zig-zag awning is an absolute show-stopper.
A surprising fact is that this cafe came into being only a month after conceptualization, which is no small feat.