Since ancient times, chandeliers have been the exclusive domain of the elite mansions, castles, and palaces. At present, chandeliers are designed with a contemporary touch, adding charm and elegance to your space. The choice of chandeliers depends to a great extent on the personal preferences of the user. Although the designed centerpieces may be influenced by a previous generation of art, in many cases, combining early art with contemporary style and materials brings up more scope and makes room for a more interesting living space, enhancing your space with a new sense of style. There are chandelier styles that fit any interior decor style, such as rustic, vintage, contemporary, and more. You can select the best-suited piece for your preference, function, and area from our selection of 8 unique chandeliers below: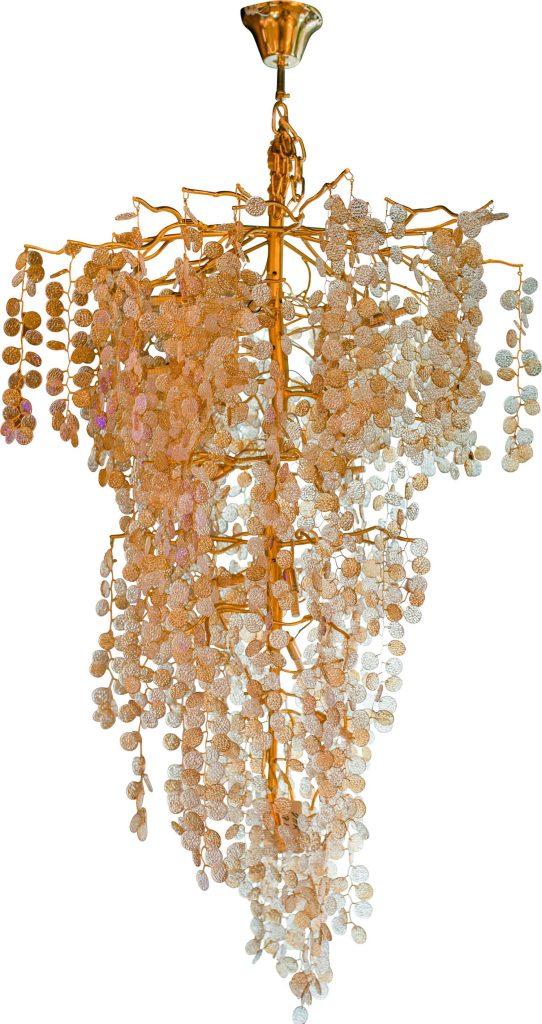 1. Chandelier Ivy – This beautiful centerpiece looks like a hanging ivy of crystals with golden-hued branchlets.  Get this delicate chandelier available at Heaven's Light Pvt. Ltd. to enhance your interior décor.
2. Modern Light – This modern geometric chandelier has a chic and elegant appearance, overcoming the extravagance of traditional chandeliers. If you are looking for contemporary lighting with minimal design and illuminating appeal, this one fits right in. Find more pieces like this, drop by at Concetto at Gulshan-2, Dhaka.
3. A Stylish Chandelier – Resembling a Christmas mistletoe, this decorative chandelier with suspended crystals, antique brass twigs, and light bulbs adds a festive glow to your room. This decorative piece and many other elegant chandeliers are available at Home Works.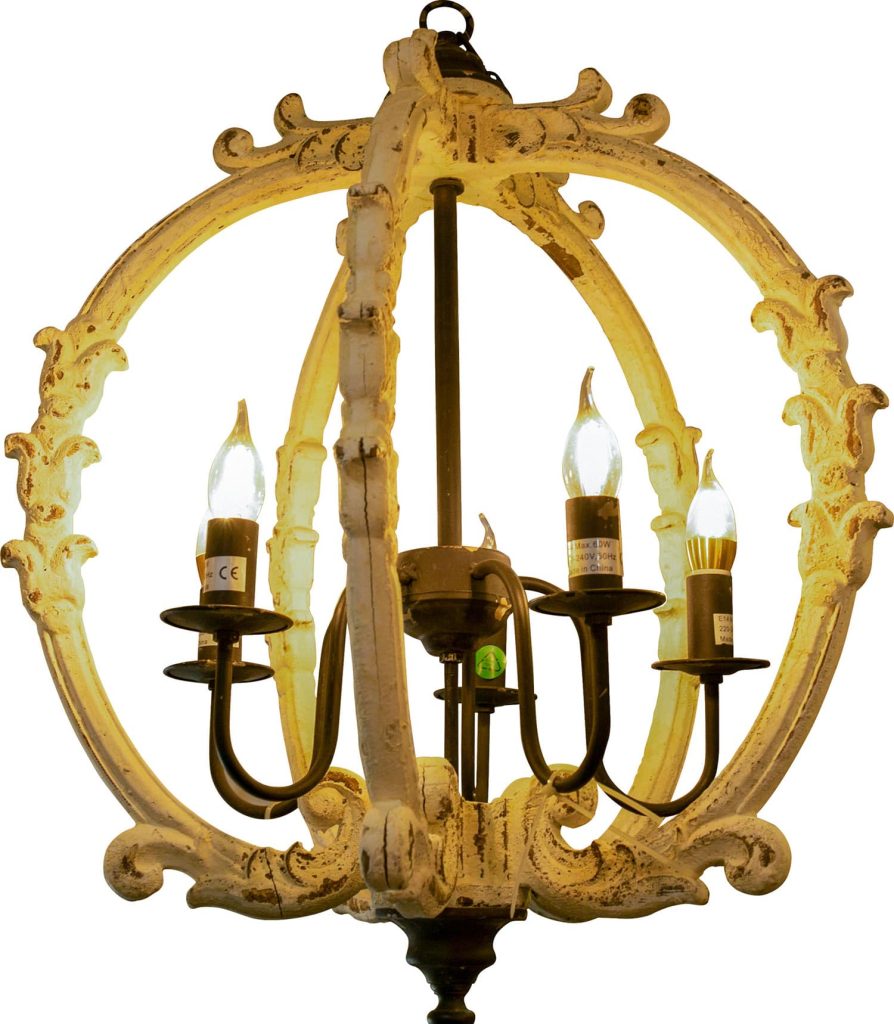 4. Vintage Radiance – This wood-engraved chandelier with candle arms for holding lamps has an antique rusty look in its appearance. Find more beautiful pieces like this for home decor, weaving classic styles with contemporary twists, visit Home Works, Dhaka.
5. Whimsical Gleam – A beautiful work of art from Renaissance Decor Limited is a glamorous example of a contemporary chandelier. Serving both aesthetic and functional purposes, this chandelier can be used as a centerpiece in high-end atriums and hotels.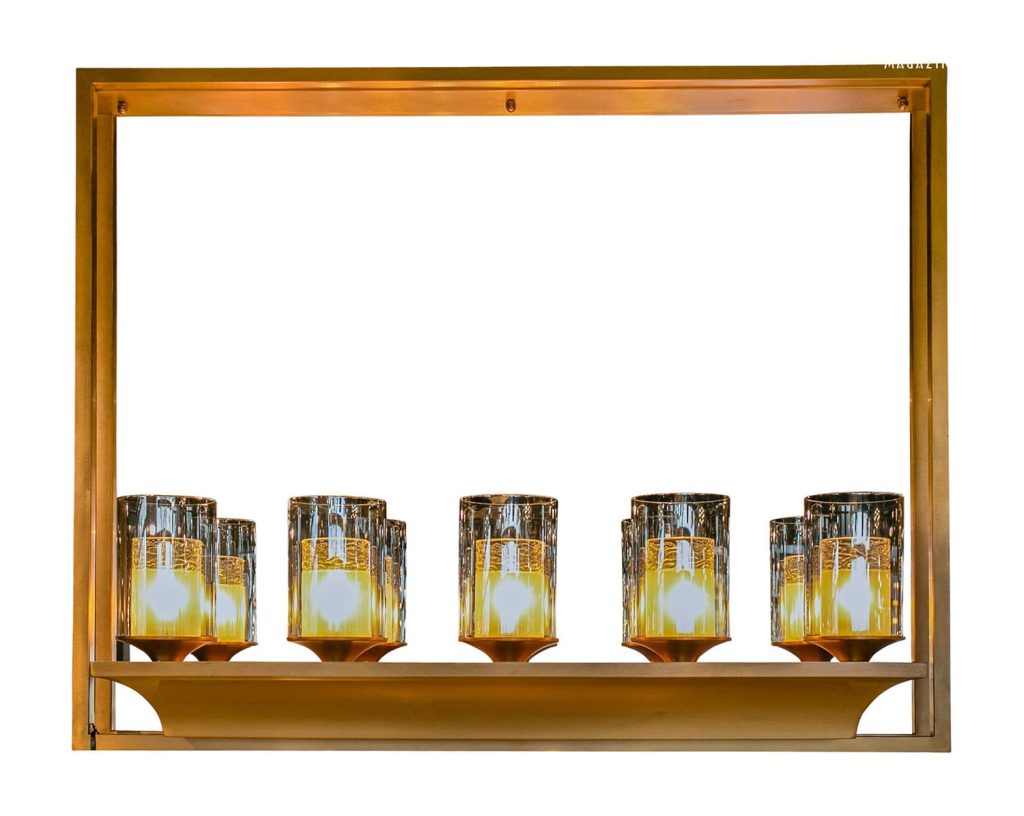 6.  Linear Pendant Chandelier – An elegant piece from Renaissance Decor Limited representing contemporary lighting that will surely add luster to any interior decor setting. A suspended rectangular, wooden frame holds multiple lamps covered in glass.  This urbanely designed light is ideal for any room with modern decor.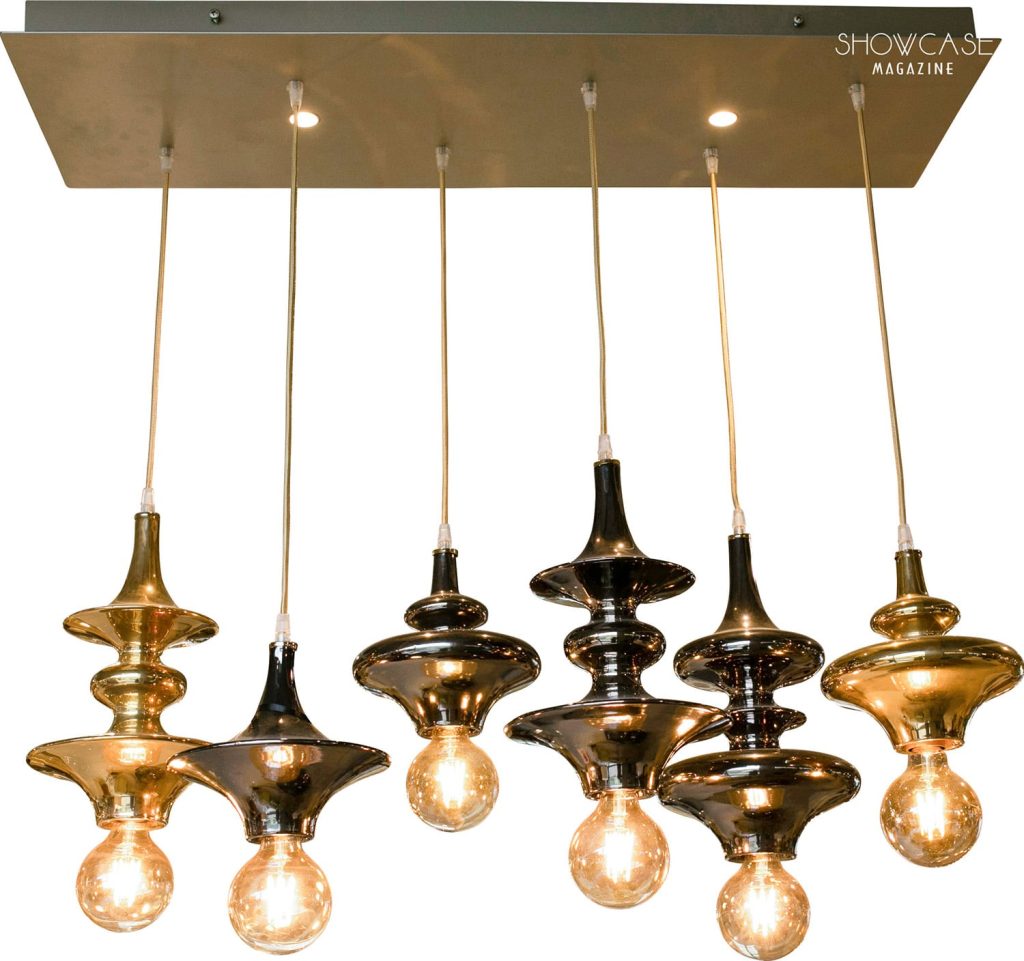 7.  Modern-Day Chandelier Pendant – A rectangular ceiling plate hosts suspension cables for the six lights on this contemporary pendant. The fixture has a glamorous ambiance yet can efficaciously complement any functional space due to its minimal design. Ideally chosen for creative modern design, this piece is available at Renaissance Decor Limited.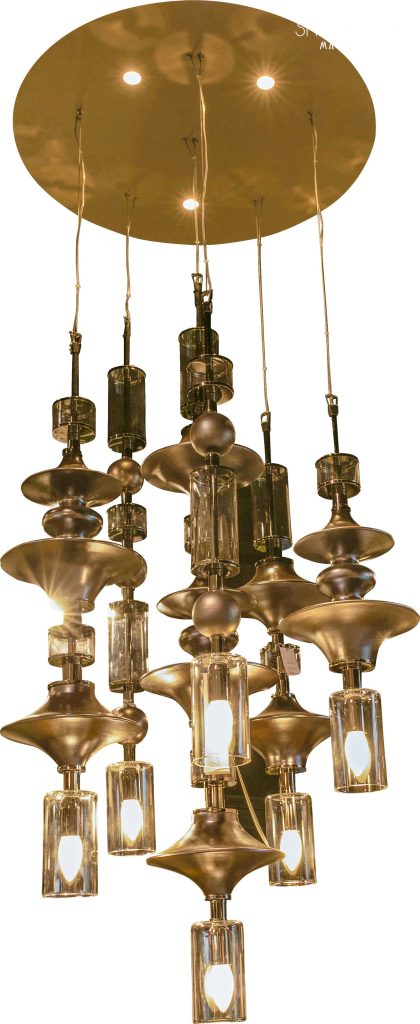 8.  A Contemporary Centerpiece – A contemporary centerpiece with an antique touch that meets the standards of modern interior design. The chandelier available at Renaissance Decor Limited encompasses several suspended lights with different lengths of rods that can illuminate the space with a cluster of glows, enhancing the overall appearance of the atmosphere.