The head office of Coats Bangladesh, the leading sewing thread manufacturing company breaks out of the mundane office ambience to be fabricated with vibrant colours. Located in an office building designed by Architect Mohammad Foyez Ullah, the working space portrays a concept that reflects Coats' work as well as the lively office culture the company aims to practice. The head office, articulated by Jahid Hasan of Studio D'xine, is a synchronization of the architect's vision with client and project requirements.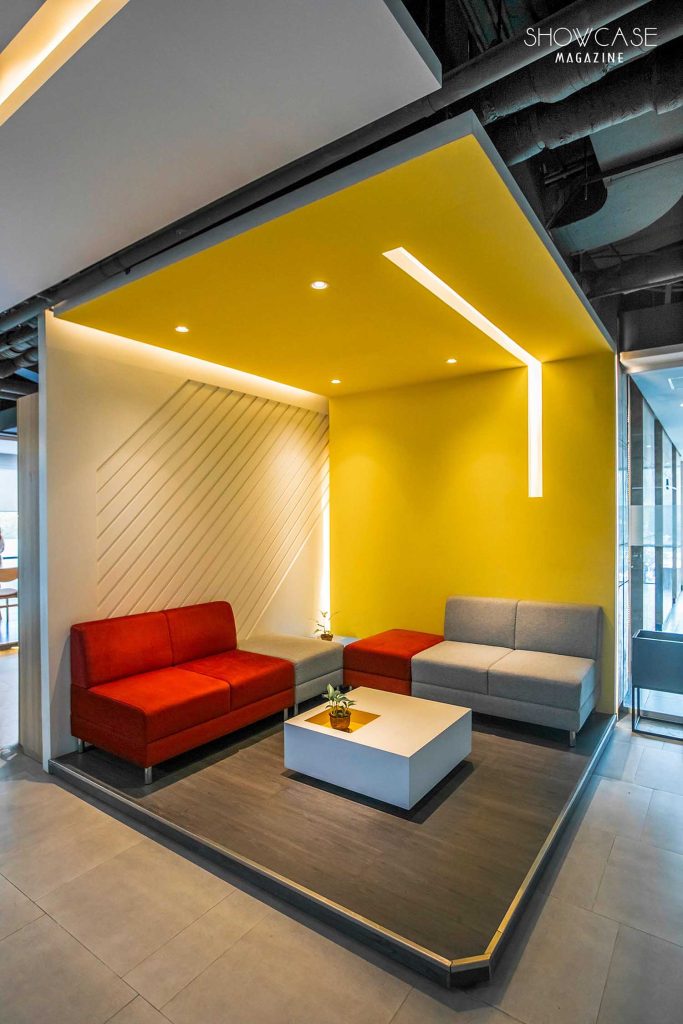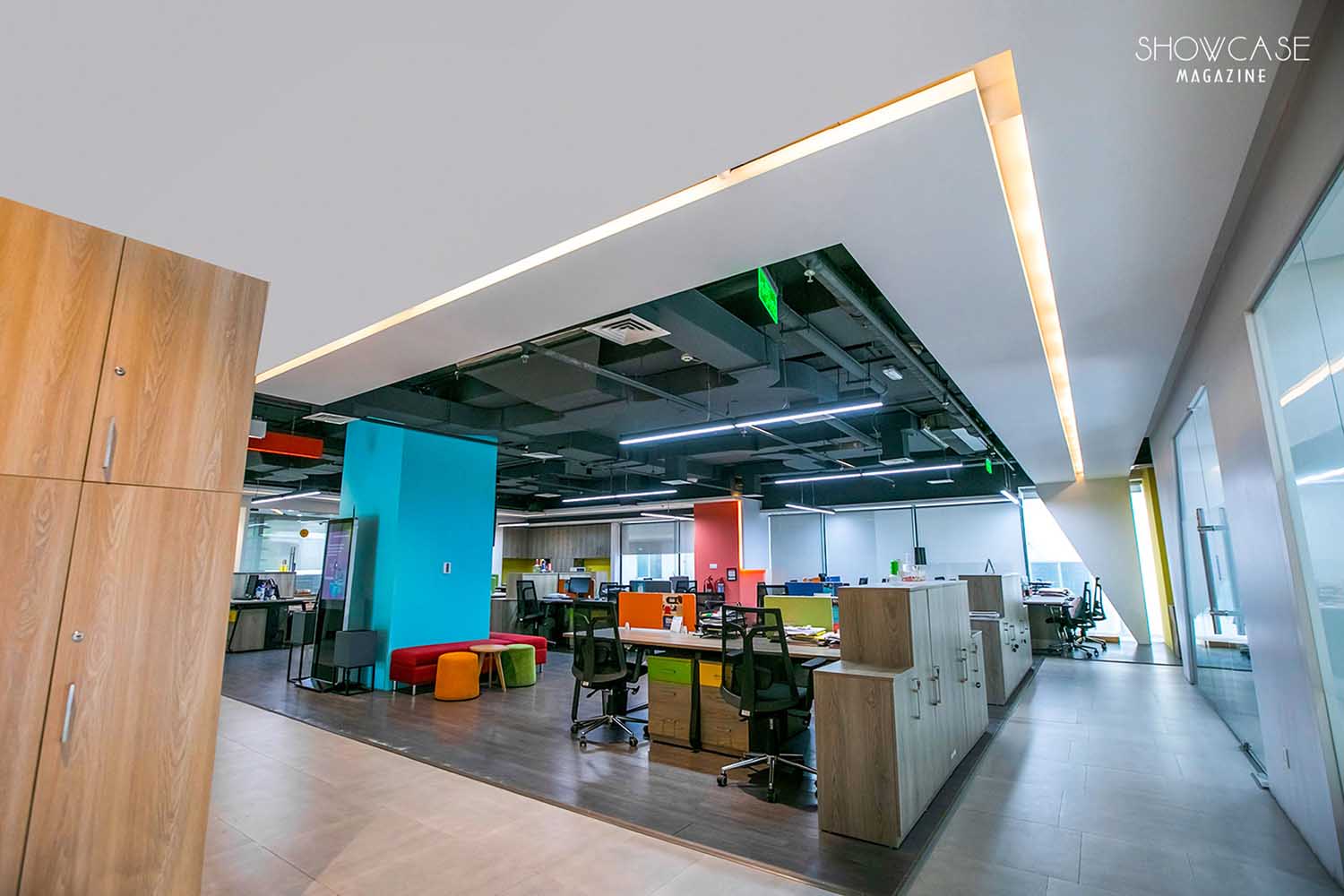 The particular design was approved among shortlisted teams proposing different designs in a competition. The concept of the proposed design was unanimously accepted due to its distinct use of various vibrant colours that captures the essence of Coats as a company. With numerous trials and errors to avoid the risk of going overboard with colours, the design team worked relentlessly under time constraints until they brought out the vibrant colour palette of the workspace.

The 15000sft office, covering three floors, is designed with a swift flow that is only segregated in functions defined by the use of colours.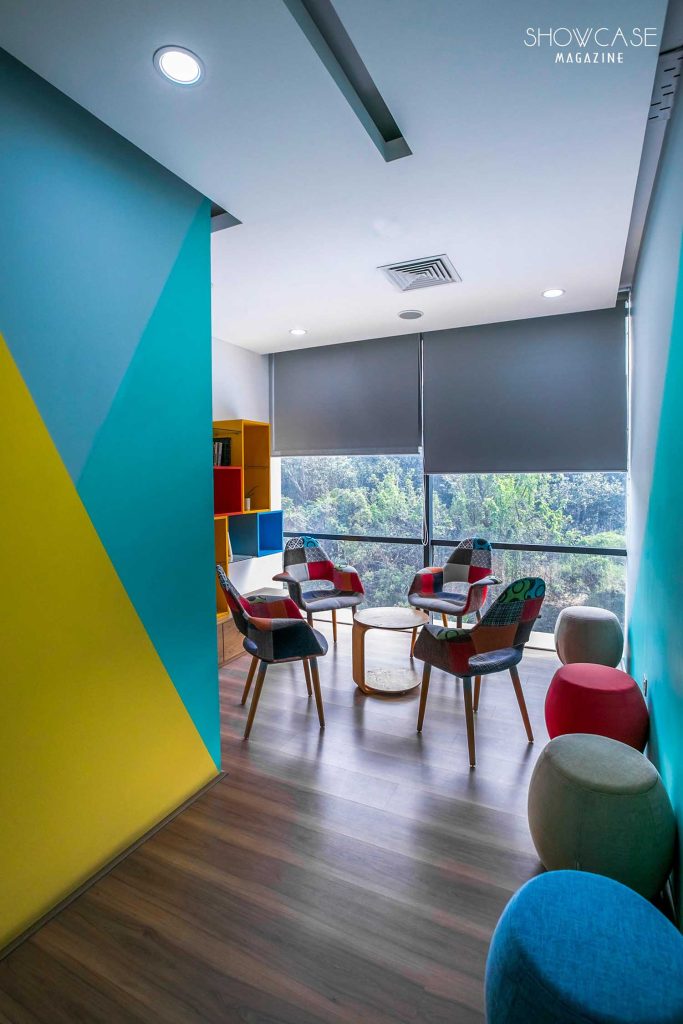 For instance, the corporate office floor is adorned with sombre use of tone, while the sales floor which is actively in motion with interaction with clients has livelier and more frequent colours. The concept of the sales garden also reflects the function with its continuous motion and informal vibe that was inspired by the all too familiar scenario of the lively gathering under a banyan tree. As per requirement, the office had no reception and the orientation was planned strategically with a dynamic curved pathway that was oriental in its nature. The meandered benching, segregates the office visually, hiding the cluttered desks and providing smooth direction.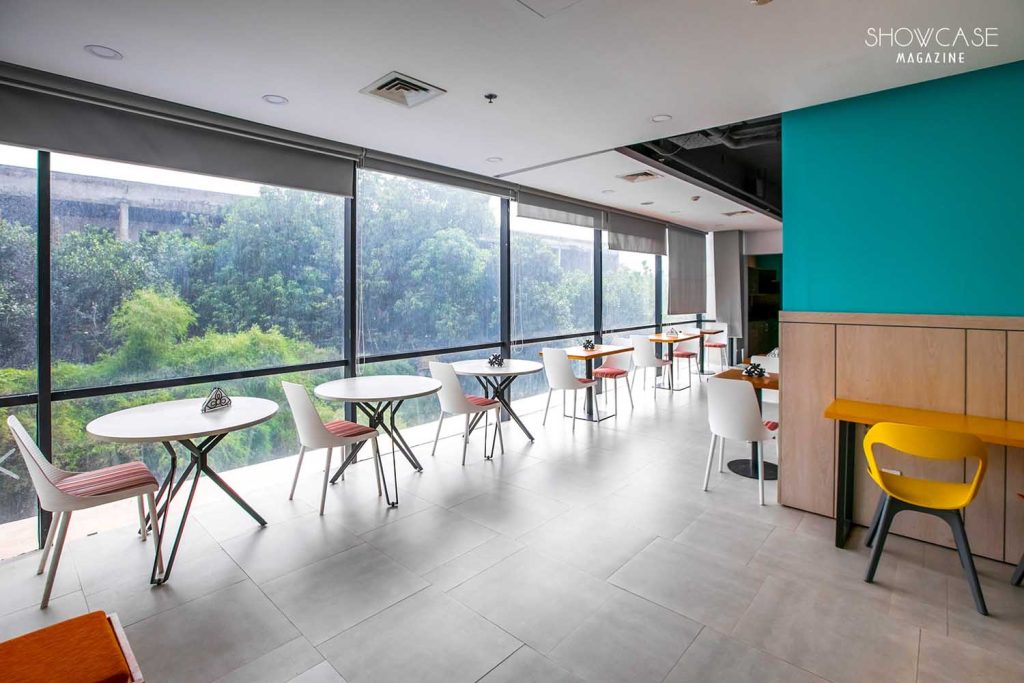 The design phase of 2 months, including the competition period, gave the team about three months to pull off the design execution that changed the gloomy old workspace with cubicles into a free-flowing lively office that improved the working environment and simultaneously, working speed.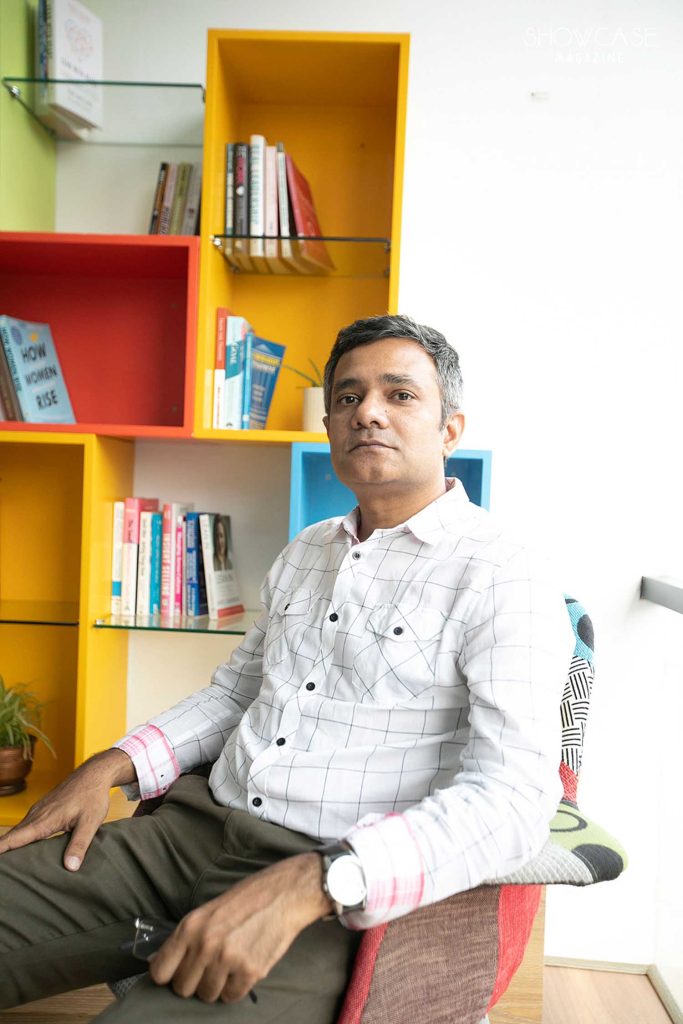 Coats follows all international rules of safety measures which the local workers found difficult as it was unfamiliar. With all the time constraints, it was difficult to import furniture. Thus, most of the furniture are locally accumulated, adding the native touch. The thread artcraft displayed are the input of Coats as a representation of the company.
Architect Profile:
Studio D'xine is an architectural firm involved in the design and construction of innovative buildings, interior spaces, and livable communities. Founded in 2008 by Architect Zahid Hasan Azizi, the firm is primarily concerned with architectural visualization. As an innovative animation studio, they had the chance of closely working with all leading architects and real estate developers. In recent years, they are providing architectural and interior solutions for a small number of regular clienteles. Studio D'xine specializes in an integrated, turn-key approach to project delivery and prides itself on its ability to deliver positive outcomes. They believe that successful projects exceed the clients' expectations for design, functionality, and budget.