Did you know that trees have healing powers? Just being in the presence of trees a term popularly known as "forest bathing" in Japan has become popular over the times because trees release essential oils which save them from germs. But the natural chemical also plays a significant role in providing eco-therapy for humans who dwell around them. Researches have shown that such therapeutic role of trees, if available around our dwelling spaces, will aid in lowering our blood pressure, strengthening our immune system and enhancing the overall feeling of wellbeing. This is why urban green spaces are becoming essential for housing projects which promise a healthy living to its clients. Anwar Landmark Limited is a frontrunner in that league of builders. Their Landmark Whistling Woods is one such project that will surely enable the dwellers to enjoy the serene feeling one can have being in the midst of a beautiful forest.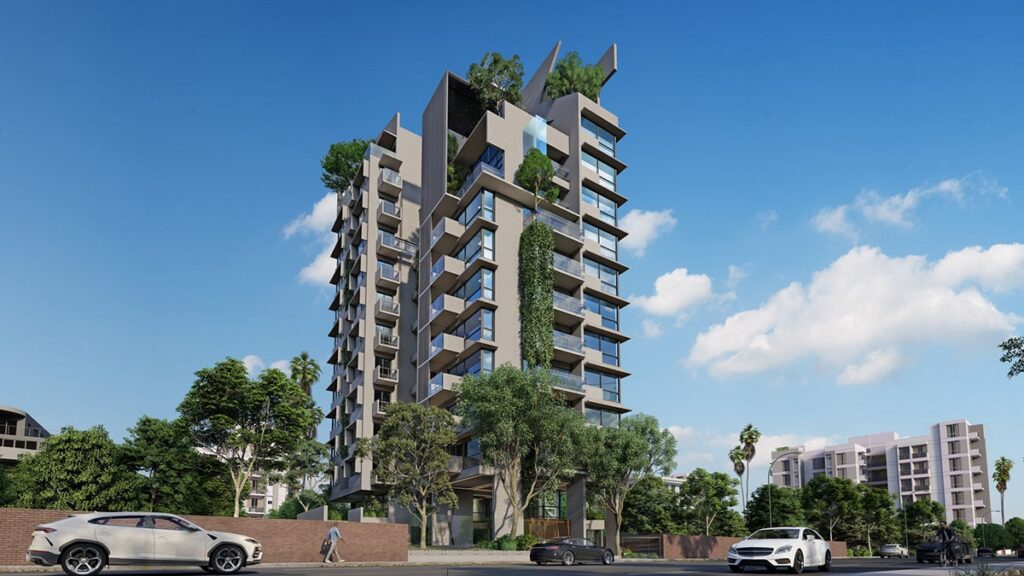 Landmark Whistling Woods is not just another apartment project, claiming to have luxurious amenities put together to dazzle the buyers. Of course the location of the building is lucrative: the road 23 of Banani where you have a 60-feet wide road in front of the project and renowned schools and colleges and mosque and super shops-all of these at the close proximity to this project. With the Kakoli bus stand and Kamal Ataturk Road just minutes away, dwellers are going to enjoy reaching out to any office or establishment for their commercial as well as personal needs.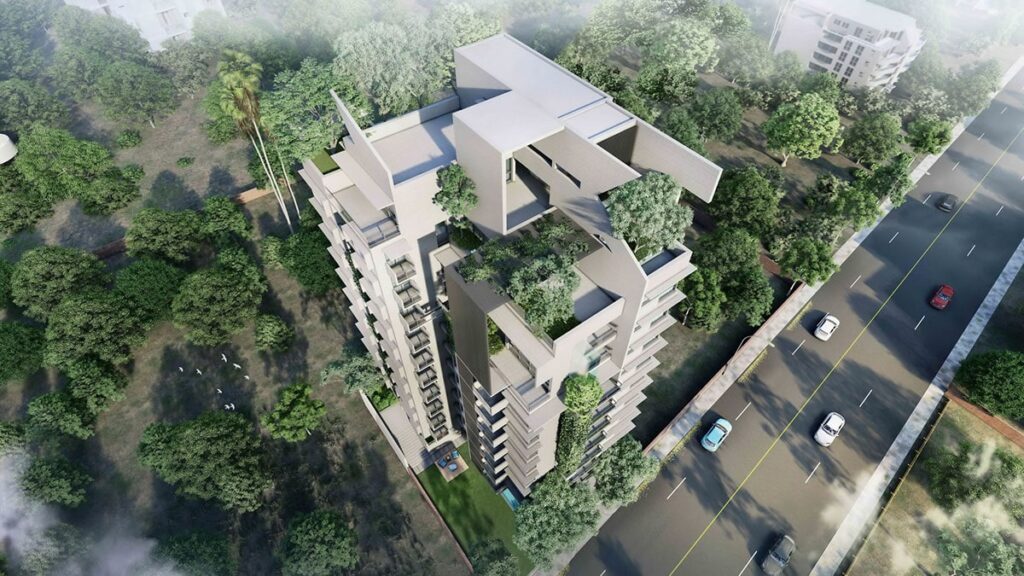 As the name suggests, this project was built keeping in mind the need for a retreat that is very much in demand for the busy lives of the people of Dhaka. The urban life is full of drudgeries and living on the lap of nature is considered to be a matter of sheer luck. Just like we love to hear the whistling of nature-in the form of birds chirping or leaves rustling-this project provides ample opportunities for those who would live there to enjoy the bounties of nature living in an architecture that is innovative and aesthetically pleasant. With morning sun rays flooding your interiors and gentle breeze flowing through the spaces, Landmark Whistling Woods-having 55% open space and beautiful rooftop garden and reflective waterbody at the ground floor-seems like a dream haven that any nature lover always yearns to possess.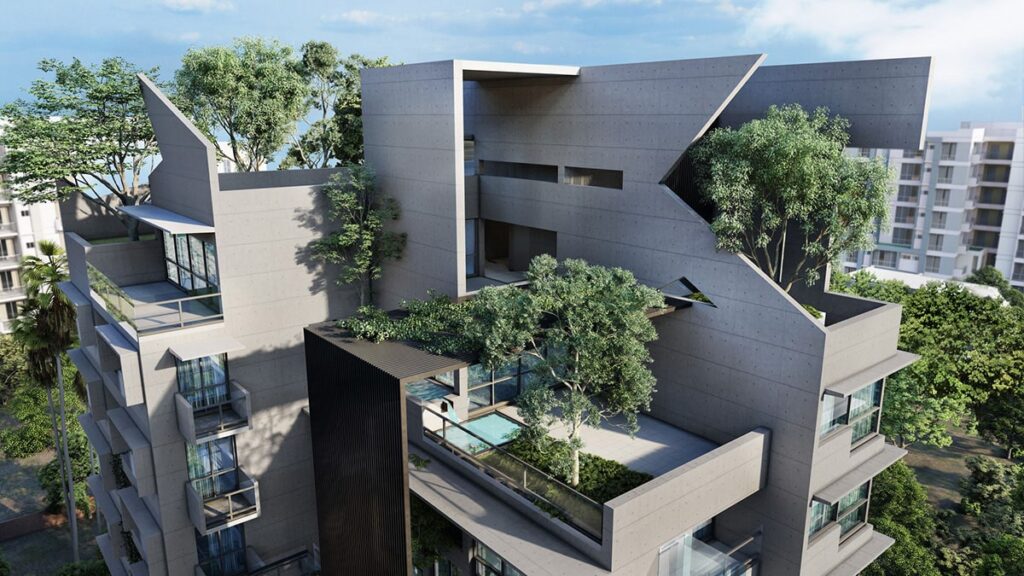 The moment you step inside the apartment the mirror-polished marble tiles in the bedrooms and elegant tiles in other rooms and Burma teak door shutter in the main door exude a posh vibe. No matter how exclusive the location is, Dhaka is notoriously popular for its mosquito and to save the dwellers from those flying menaces, windows have mosquito nets. The use of single glazed glasses adds simpler elegance to their finishing. For foodies and cooking aficionados, the kitchens are the place that have to come with functionality and comfort. Keeping that in mind, the kitchens of the apartments have imported full-height wall tiles with matching floors and are equipped with essential amenities, for example, an impressive designed platform (jet-black granite or equivalent) counter top.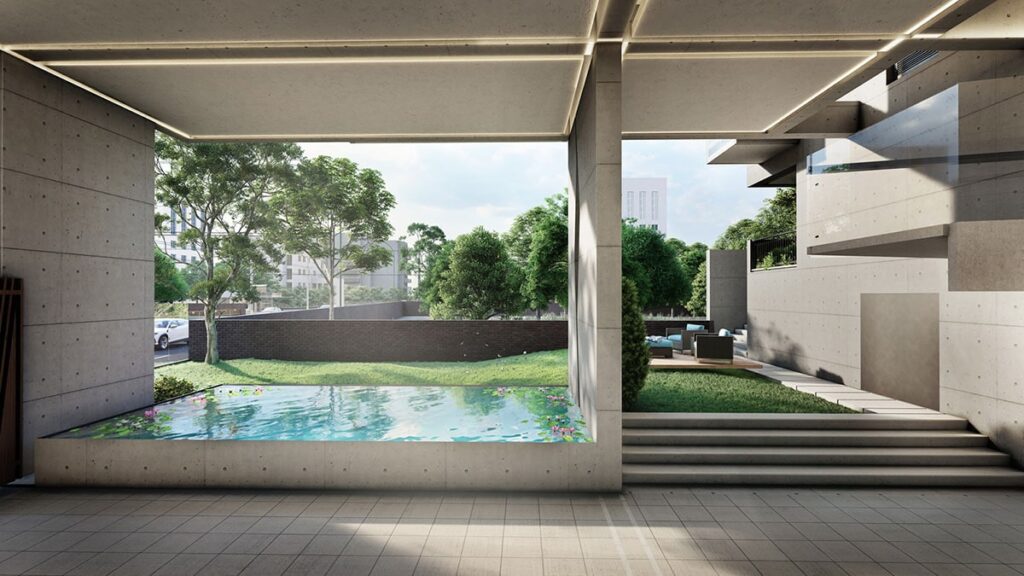 We all know that modern life is nothing without highly embedded tech-facilities. This is why the entire apartment complex has Wi-Fi facility. At the same time, Intelligent Building Management Services (IBMS) is integrated to monitor the proper functioning of the technical issues associated with the maintenance of the building. Among the other exclusive features, water purification system and auto starter canopied generator with full backup are mention worthy. A fully equipped gymnasium will give the dwellers adequate scope to maintain their fitness regimen up-to-date. Fire-fighting system and fire extinguishers are installed along with 24/7 CCTV surveillance support and a video-intercom system connecting each apartment with the reception desk are also available. When it comes to structural and general engineering features, Anwar Landmark is always cautious to follow the Bangladesh National Building Codes while erecting their structures that can stand the test of time and calamities like heavy winds and earthquakes. The building materials speak volume about the benchmark quality Anwar Landmark maintains in all of their projects. The use of Anwar Cement and Anwar Ispat of Grade 500W can be mentioned in this regard.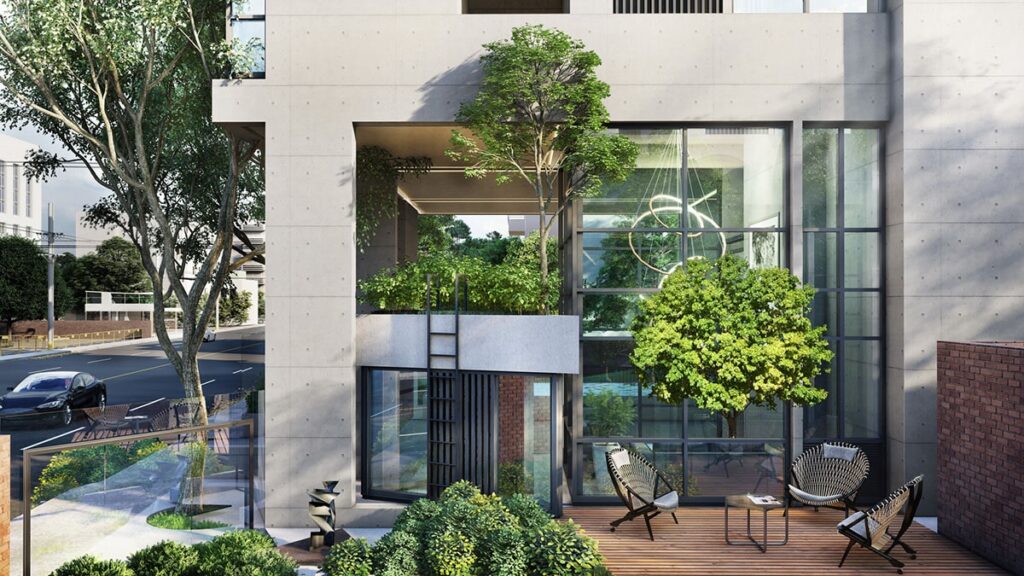 All in all, Landmark Whistling Woods is a dream sanctuary for the nature lovers who miss the call of the wilderness. Being surrounded by the healing trees in your living place is a true luxury that only a few projects can offer in the burgeoning chaos of this concrete jungle. Metaphorically speaking, this apartment complex is nothing but a paradise of peace and wellbeing that is sure to sooth your pent-up soul and to rejuvenate your feelings with the touch of green and the breath of fresh air.