This Eid season adorn your home with gorgeous home decor pieces, tasteful transitional pieces and beautiful accent pieces courtesy of Satori and Lumiere,
One can decide to dress their glitter and gold faux fireplace mantle with a pair of matching gold and crystal lamps, using a bright yellow faux flower arrangement to complement the gold color, use a pair of richly hued green armchairs to offset the gold and finish it off with some tasteful wall decor options. Side table adoration is a clever way to use your home decor pieces to tell a story. You can pair objects of a similar color, or style for a cohesive look.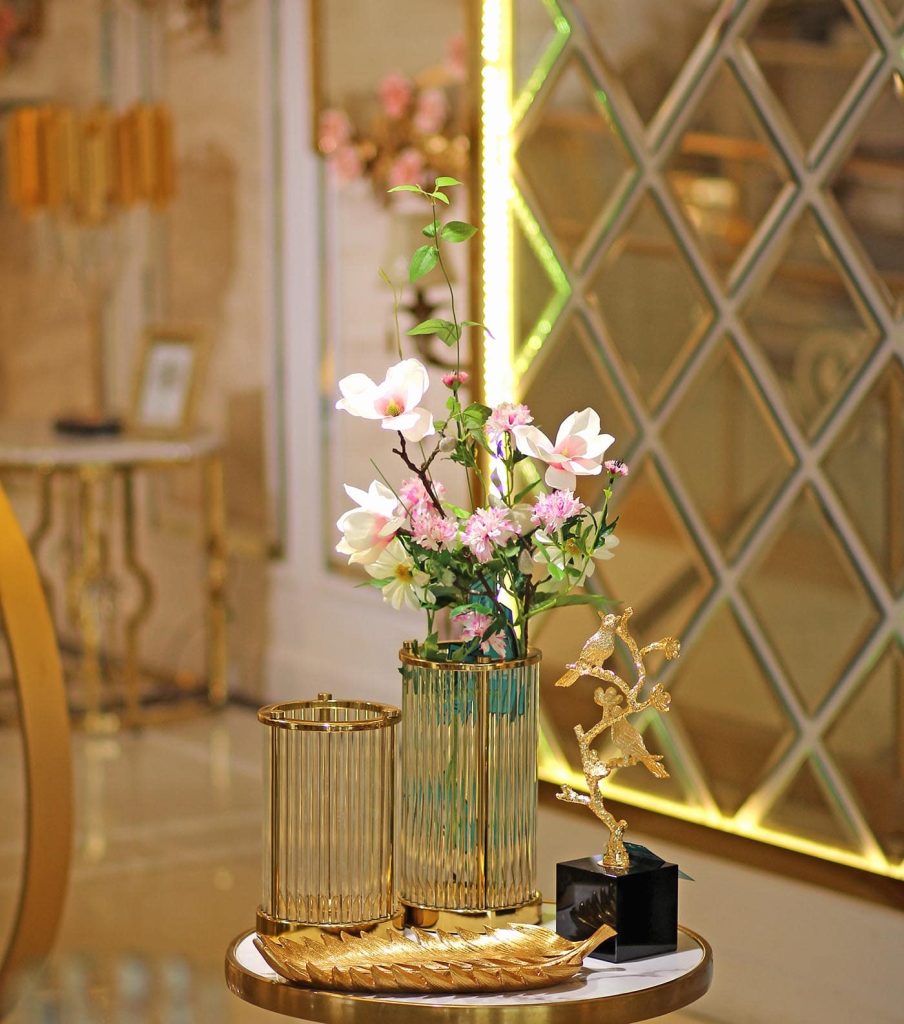 This pair of gold and glass vase with faux flowers is a perfect match for the gold birds on a branch decor piece and both of them match well with the large gold leaf shaped transitional piece. Or you can decide to keep things very clean and modern by using a short stout black vase with faux leaves and twigs, a small marble plate and a contemporary statue to finish the look. This lovely and serene sleeping angel is a quaint addition to any look. For a more feminine feel, use a white and gray marble tray with gold handles to style a delightful statue of a woman and a gold and crystal paperweight which can be ideal for a home office space or a vanity.
Satori and Lumiere always offers great home decor pieces and styling options to compliment any home.